Hi everyone 😀 It feels so good to have the exciting news out in the open! I'm so stinkin' excited about all of this. The transition period is going to be interesting (going from full-time trainer part-time chef to full-time chef and part-time trainer), but I'm stoked for the ride. I can't wait until it all starts falling together and it's going to be fast and furious.
Going to work and coming back to a plethora of kind words and encouragement was pretty freaking awesome. I am totally blown away by all of your amazing, beautiful comments and tweets. (You *might* have made me cry tears of happiness… I'm just sayin'). I hope you know how much I appreciate all of you and your support means the world to me <3 Thank you!!!!
Mushy stuff aside, all I've wanted lately is carbs and chocolate.
It's the sure-fire way to know I'm officially sick.
Carbs: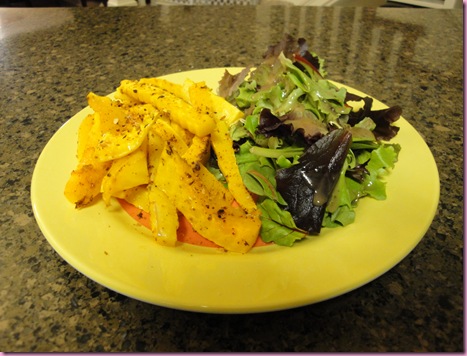 Carbs + Chocolate: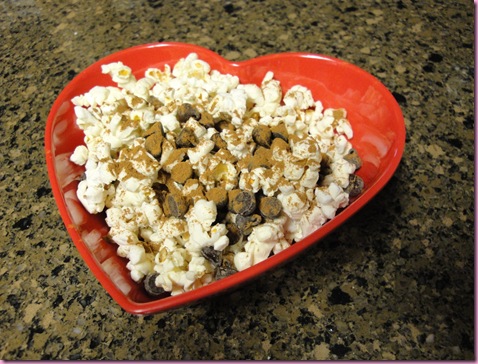 Carbs + Chocolate: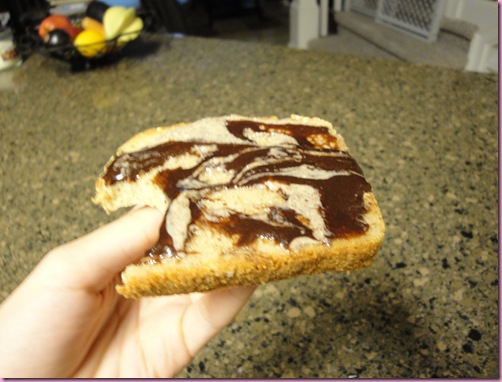 Carbs +Chocolate: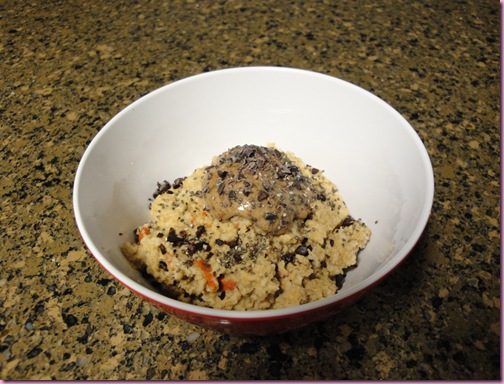 (Oat bran with Sun Warrior, Goji berries, cacao nibs and almond butter)
Nice little pattern I've got going on there. Something about carbs and chocolate just wraps my soul in a blanket of goodness when I'm sick.
So last night, the wives made dinner for the pilots since they've been working nights for the past couple of weeks. We have a theme for dinner (last week it was meatball subs) and the wives split up the meal components.
It was taco night, so I made the meat:
(Even though I don't eat meat, I have no prob making it or smelling it. The pilot is very grateful for this)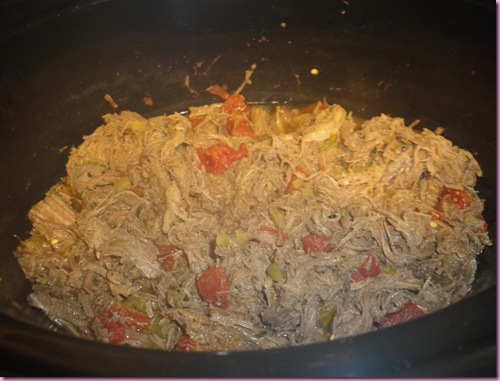 Organic roast cooked in beef broth in the slow cooker with Mexican stewed tomatoes, jalapeno, green chiles, onion, garlic powder, oregano, cumin, sea salt and pepper.
And some dessert (Black Forrest Tarts):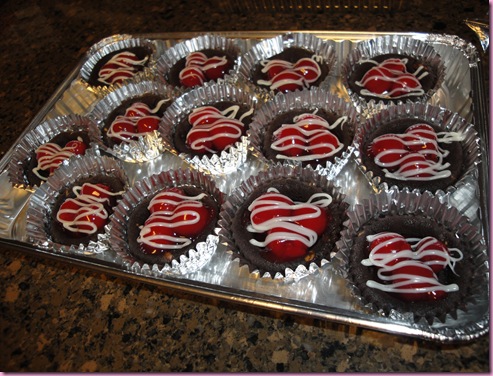 Jeni took my meal stuff down to the squadron for me, (thank you, friend!) while I ran 4 miles with Meara. Our husbands were flying together and they flew over us while we were running! It was the craziest thing ever! We knew it was them because Meara's husband rocked his wings back and forth (like he was waving) as he flew over their house. We jumped up and down and blew kisses 🙂
After our run, I came home, stretched, crashed on the couch, watched Grey's and Private Practice (SO GOOD!) and called it a night.
Today, I've had a couple of training appointments, a GIANT green juice to go with my carbs and chocolate: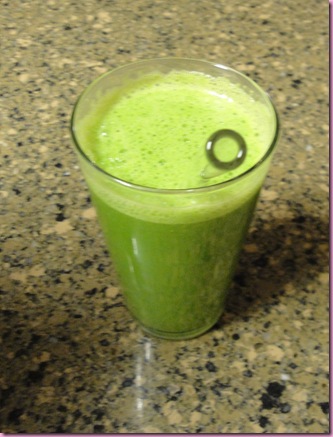 Lots of the "C"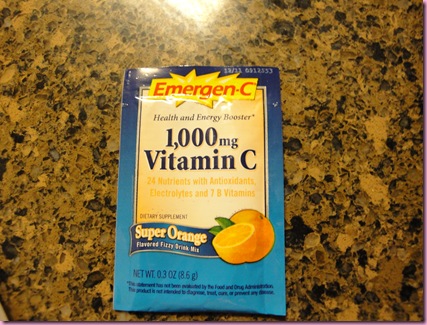 Lots of tea: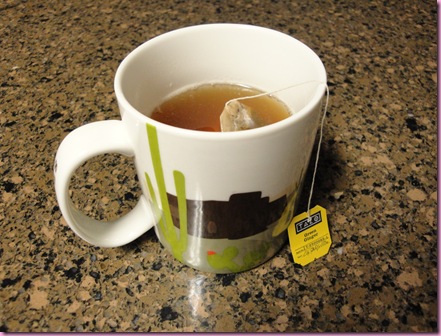 And am planning to lay low for the rest of the day. I think my body's rebelling against me, because it's so happy 🙂 This whole time, I've been fighting it, but the little beast took over. Punk.
We have an air force dinner tomorrow night (fun pics to come.. you can read about the last formal Dining Out here) and I might brave the cold to last-minute shoe shop. In Valdosta. We'll see how that goes 😉
xoxo,
Gina
Something to talk about: When you're under the weather, what do you crave? I wish I could say vegetables, but we all know it's carbs and chocolate 🙂