Actually I have two 😉
One on my foot: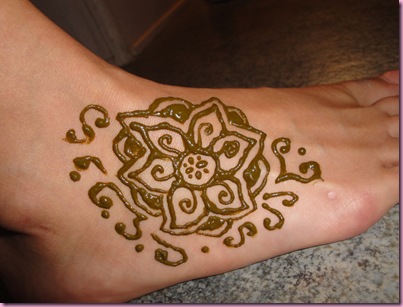 And one on my wrist: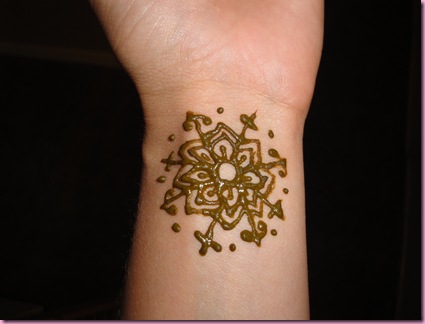 Henna tattoos!
When I expressed my dismay that I couldn't get a *real* tattoo via Twitter –the pilot isn't a fan- I decided to buy a henna kit on Amazon and brought it with me to Orlando.
My cousin and I had a little henna party today 😀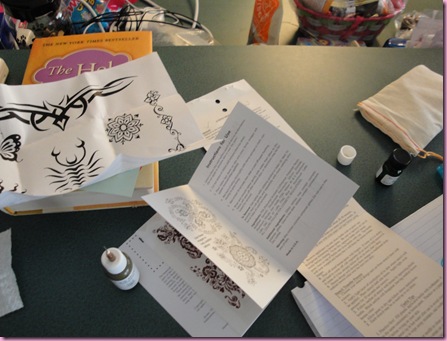 Fun cloudy day activity… especially since I'm exhausted from yoga with Ryan this morning.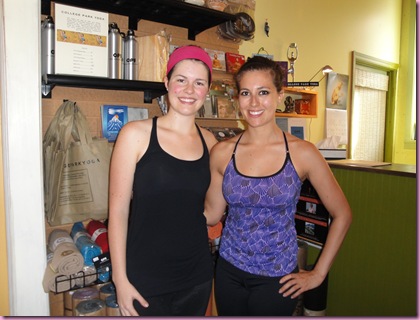 I'm not sure if the instructor read my post from the other night, or read my mind, but today's class was entirely different from Monday's. It was FULL of balancing poses, much faster-paced, very intense and in an almond-shell, I got my yoga booty handed to me. I was still quivering the entire 30-minute drive back to my aunt's house. Crazy!! I loved it 🙂
It was a little hard to get out of bed this morning because last night, my cousins, aunt and I decided to have a lovely dinner at Press 101.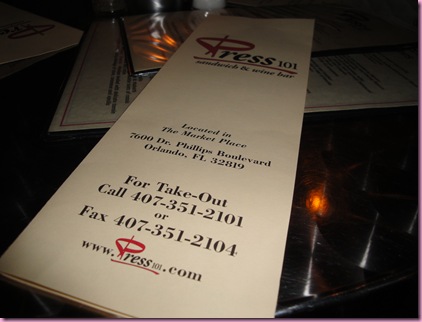 Including a vino appearance: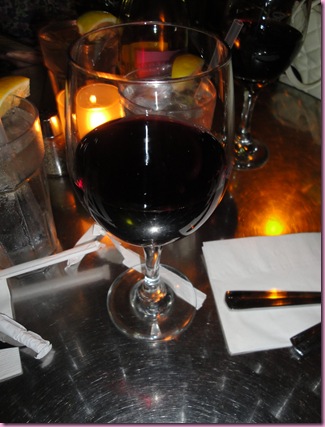 And I had the best sandwich I've ever devoured in my entire life.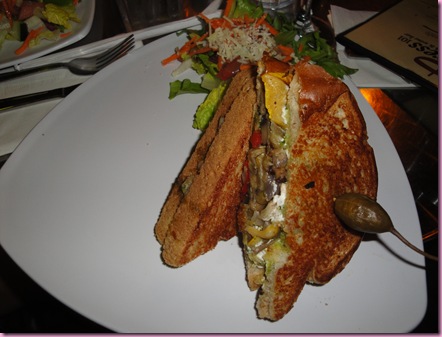 A roasted vegetable panini with goat cheese on wheat.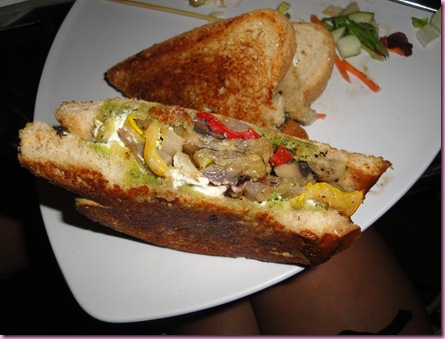 I know, huh???
And since it's a tradition for us, we ordered the flight of chocolate for dessert.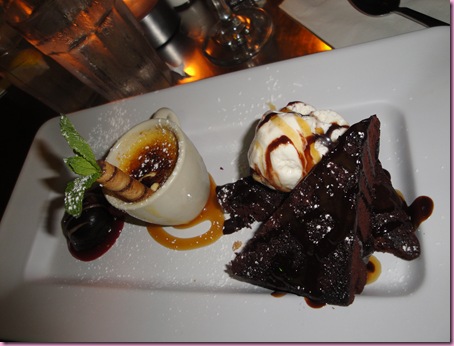 It was out of this universe.
Not bad for a random Tuesday night celebration, eh?? 😀
For right now, I have some work to do, and as soon as my henna tattoo finishes drying, I'm gonna go on a short run to strengthen the ol' knee. Then tonight… who knows??
I'm so glad ya'll enjoyed the deployment post from earlier—I am so grateful for all of the other military families out there, doing what they do to keep us free and safe <3
Have some Indian food tonight (it's Indian Food Wednesday!)!
xoxo,
Gina
Do you have a tattoo?? What is it? I have nary a tat, but my little bro has quite a few awesome-looking artistic ones.
Like this: