Let's see, what's been going on since I last saw your lovely faces?
I worked yesterday,
and when I got home, we made a fort with our comforter and watched Elmo with Liv inside our makeshift tent.
The Pilot put Livi to bed and I joined some friends for a hot yoga class. There were 10 of us in our little group!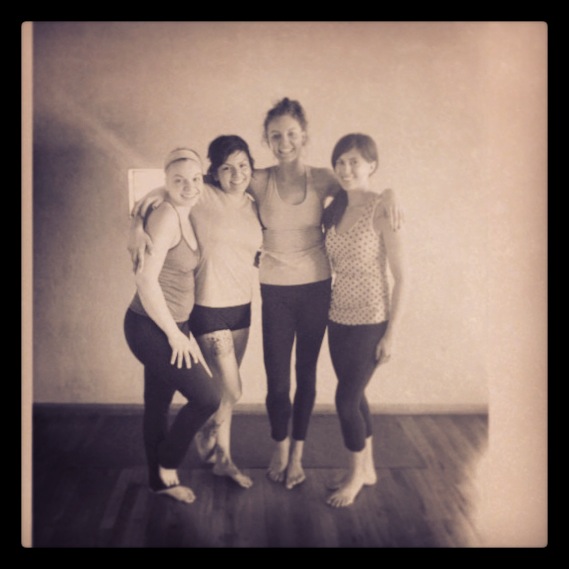 [an old pic from a yoga date]
I'm pretty sure last night was the only time I've fallen on my face in a class. This is why even though I can do a headstand, I don't usually do them in class. I'm SO afraid of toppling over and creating a yoga domino effect. I did an arm balance on one side and, word to the wise, it doesn't always work out the same way on the other side. At least I didn't have far to fall?
After class, I joined some girlfriends for dinner and sangria. Not a bad Wednesday night 🙂
I've seen this survey floating around the blog world in the past couple of months. While I'm not really a survey blog person, it's something I enjoyed reading, so I thought I'd share my own little rendition. I'd love to read some of your answers, too!
Current book(s):
I mentioned it recently, but I'm 100% sucked into And the Mountains Echoed. I'm already looking for my next book since I have a feeling that I won't be able to wait longer than a couple of nights to finish this one. On the radar: Gone Girl, Proof of Heaven (I've read half but took a break), and Quiet (since I'm an introvert, I'm particularly intrigued by this one).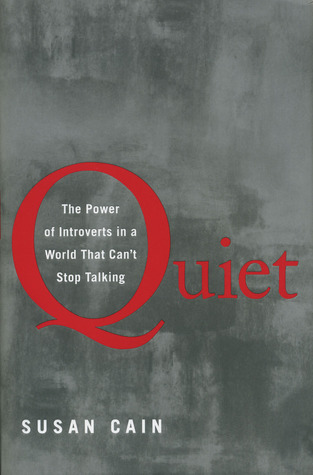 Current music:
I've been listening to the Macklemore album ("Same Love" and "Castles" are my favorites) and right now I'm digging anything Calvin Harris for workout/life. When my iPod is on shuffle, things like this tend to happen, too….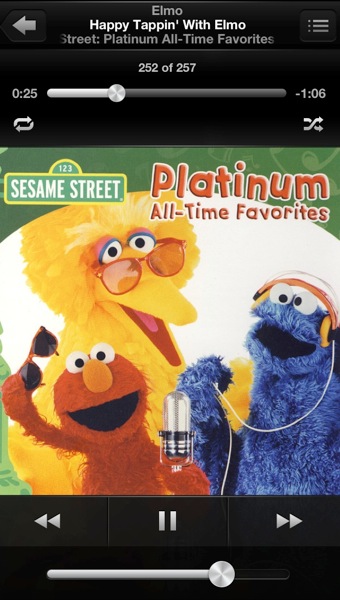 Hashtag mom life 😉
Current guilty pleasure:
Chocolate chips straight from the bag to my mouth.
Current nail color:
They were army green this week, but started to chip last night so I took the polish off. Naked nails for now, sand color on my toenails: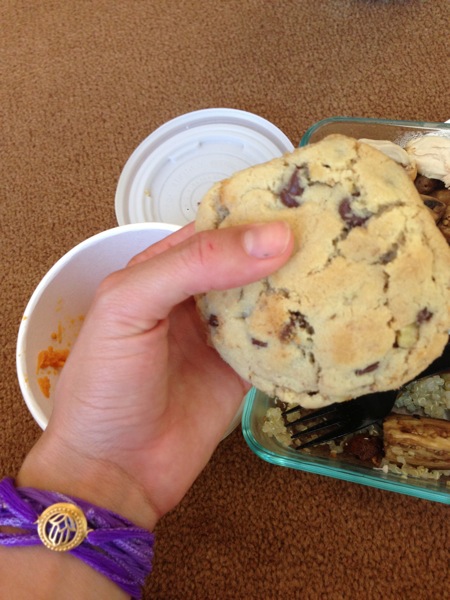 Current drink:
Water with cucumber slices and mint from our little garden. My friends at work call it my "water salad"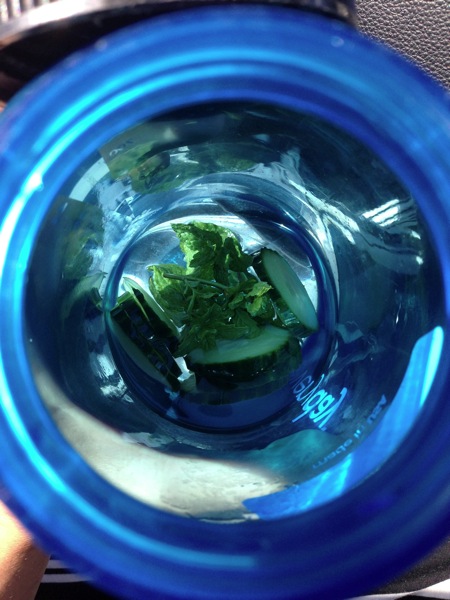 Current food:
Anything grilled! I especially love the Pilot's famous turkey burgers with sweet potato fries and salad.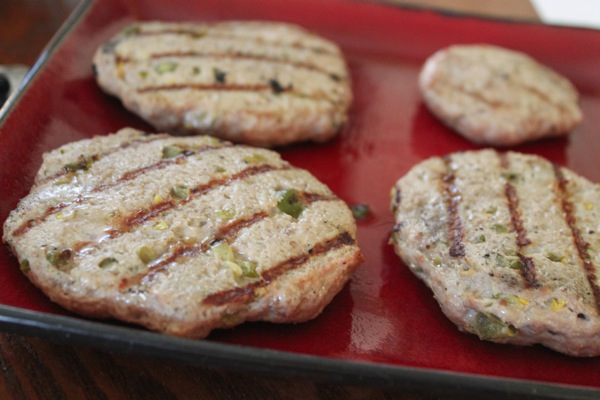 Current favorite show:
I haven't been watching TV much at all lately. Still need to finish Season 3 of Downton, but sadly, E! ruined the season finale for me. Sad trombone.
Current wish list:
A new black maxi skirt. I accidentally put mine in the dryer, and it's now a capri skirt.
Current need:
A haircut! Things are looking a little shaggy, and twisty bangs is happening on an almost-daily basis. (Madre was sick so there was no way I was going to ask her to cut my hair during that time. I have a tentative appointment for next week, and in a month or so, I'm chopping it off, Guiliana style).
Current indulgence: 
The above chocolate chip cookies that my friend Susan made. You could taste the butter in them, and they wrapped my soul in a blanket of happiness.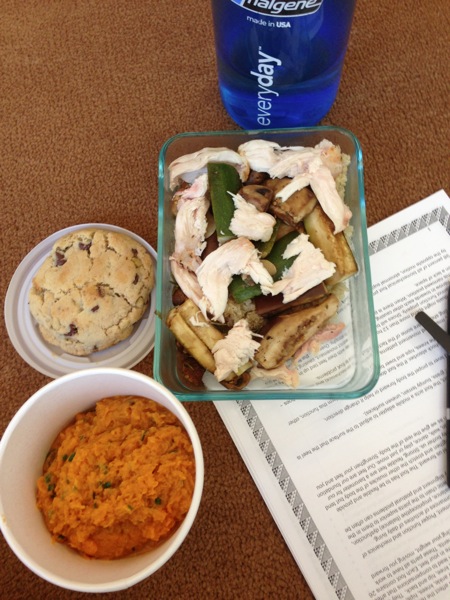 (With aforementioned water salad; sweet potatoes with chives and butter from the work cafe; quinoa, chicken and veggies from home; and a side of foot fitness lecture notes)
Current blessing:
Every day I wonder how I got so lucky.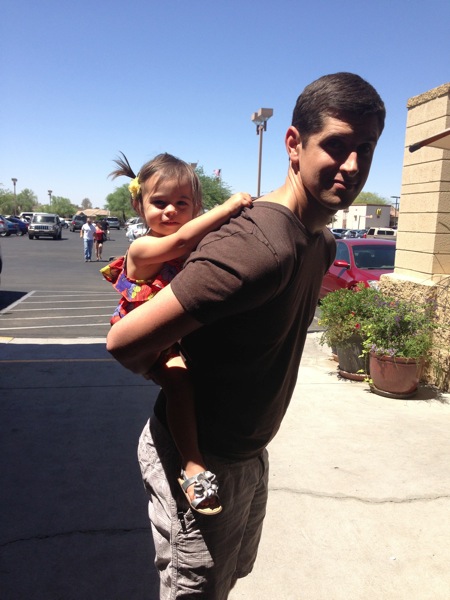 Current outfit:
Work uniform, which is a lulu tank and black lulu shorts.
Current excitement:
Our cousins are moving here from Key West in a little over a week. We're so excited for them to be in Tucson and for Livi to get to grow up with her little girl cousins 🙂
So tell me friends: what's something you're excited about right now?
Current nail color and blessing?
Summer Shape Up girls (and guys!) don't forget to check in with today's workout! How'd it go?