Disneyland adventures: Part 1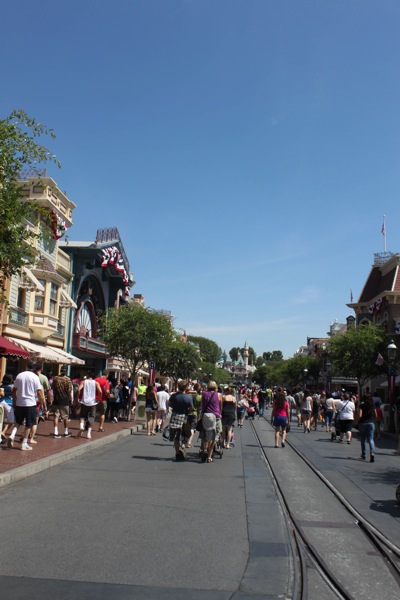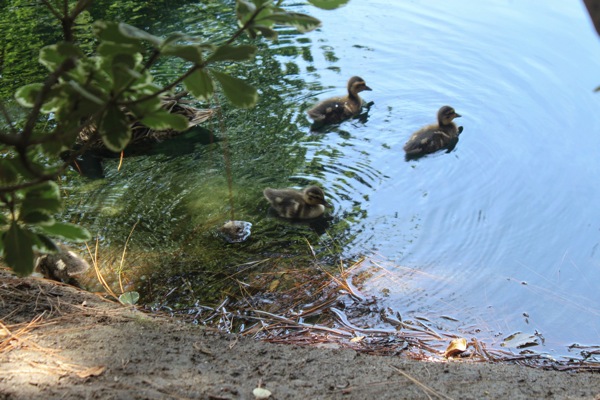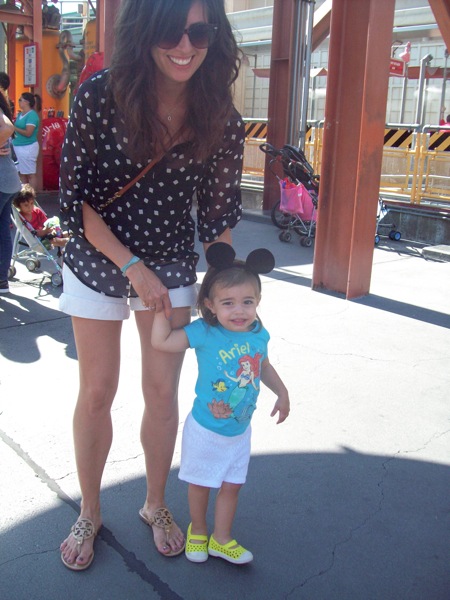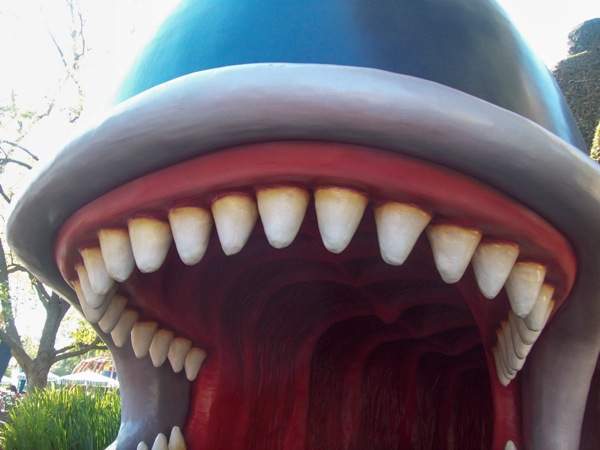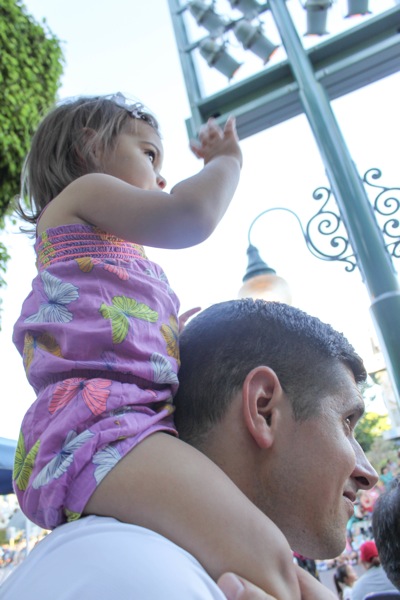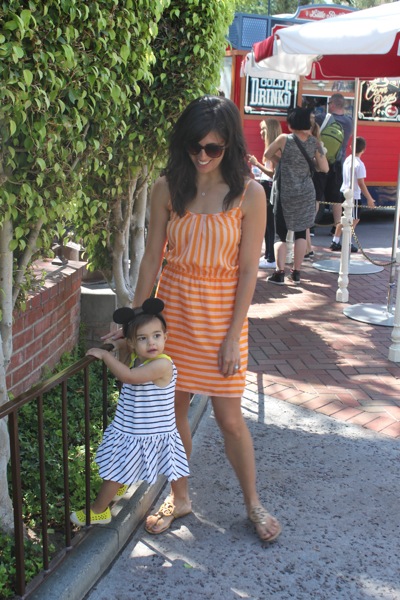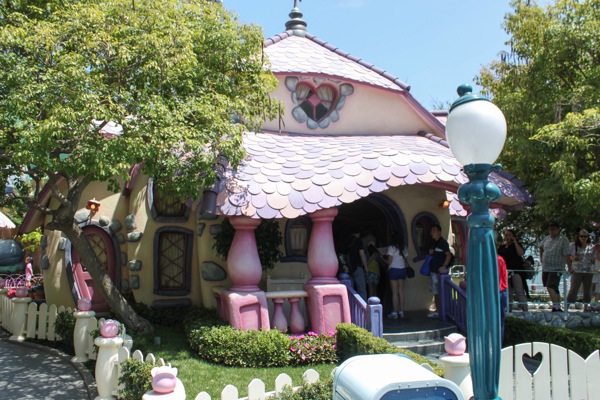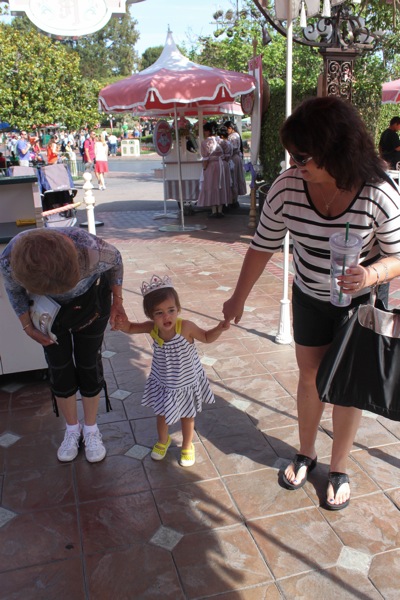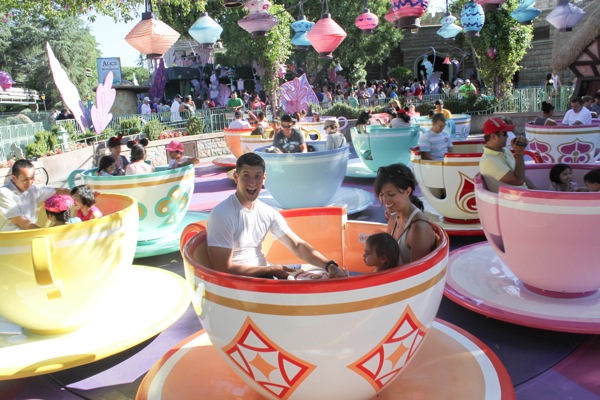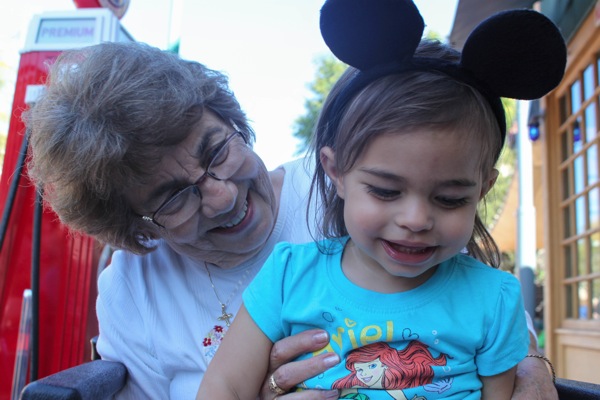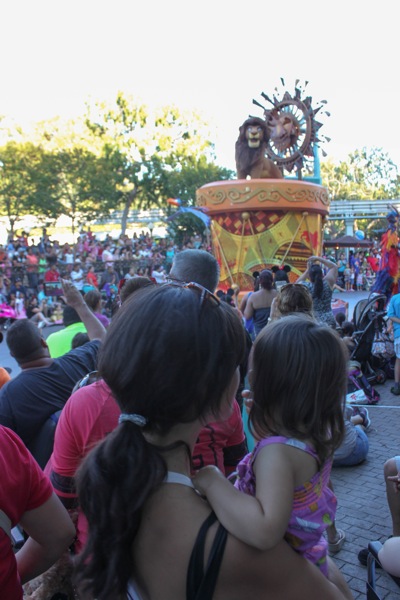 When I was little, I loved looking at a photo album my mom made for me of Disneyland trip with the family. In the album, I was 4 years old, and with my nanas, aunts, uncle and parents at the "Happiest Place on Earth." I still remember that trip, and I think it's because I had photos to bring back the memories:
feeding the squirrels,
screaming like I was on fire during the Snow White ride (and the photo afterwards with bloodshot eyes and an angry scowl),
my dad being a goofball,
dancing with the mariachis during the parade..
so many wonderful memories.
Since Disneyland is a manageable drive from Tucson, we've gone often since I was that young. Every time it was different (with the family, with my musical theatre group, my dance team), but very much the same. As much as I enjoyed our trips, I never really thought about what it would be like to take my own baby to Disney. It just seemed like something so far away, and too good to be true. Well, the time was this weekend, and it really felt too good to be true.
We heard mixed reviews from friends (with kids around Livi's age) about whether Liv would appreciate it or know what was happening. In the end, we decided to do it because we really wanted to take her, and also take my mom and nana on a little trip to say "thank you" for helping us so often with Livi. They each watch her for one day each week while I go to work, and we couldn't be more thankful to have their help. So we packed up the SUV with the luggage on top and decided to go for it.
Liv had an absolute blast. I've never heard so many "YAY!!"s, "Hooray!"s and "more, please" in one spot… and basically, "It's a Small World" is like a rock concert for toddlers. Livi is obsessed with baby dolls, so when we told her we were going to see singing babies, she basically couldn't handle herself. Hundreds of babies, in one spot, singing and dancing just for her! The second time we were on the ride, we went through the tunnel, and Liv threw up both arms in a beckoning motion and yelled, "HIIIIIIIII, BABIES!" Like, "Friends! I'm HOME!"
She also had the chance to meet her favorite, Minnie Mouse, a few times. We learned that characters were best viewed from a distance -with lots of kisses and waves headed their way- which saved us from waiting in long lines to see them 🙂 When we got too close, she climbed up me like a spider monkey while half-crying and saying, "Hiiiii, Minnie Mouse" at the same time.
Going to Disneyland with a toddler taught me how to appreciate the things I had overlooked during past trips. Back in the day, we were very busy riding rides and usually missed the parades, character sightings and shows. Those three things were the emphasis of our park visits (we got 3-day park hopper passes and rotated between California Adventure and Disneyland). We rode a few rides -Liv adored the teacups and Dumbo, too- and saw the parade each day. I wasn't sure if the shows would hold Liv's attention, but she was yelling "Huzzah!" with all of us during the Tangled! live show, and dancing during Disney Junior LIVE!  So much fun.
A very special part about the trip was getting to see Liv experience all of these things for the first time. I didn't take a ton of pics of the actual events because I soaking in the awestruck look on her face. Even if she didn't' know exactly where she was (she called it "Minnie Mouse House"), I could see her trying to process it all, and knew she was enjoying herself. The clapping, dancing and cheering were unforgettable. I can't wait to make a little album for her to enjoy, just like madre did for me 🙂
During our trip:
-We came back to the hotel each day for naptime. We needed it almost as much as she did! Madre and nana stayed at the park relaxing and shopping while we went back for naptime, and then we met up with them to eat when she woke up.
-We ate a lot of Mickey rice crispies, kettle corn and churros.
-I found out that Mickey ears can actually be stolen (who takes mouse ears from a stroller?).
-Liv learned "hula, hula!" during "It's a Small World" and can now shake her hips like a tiny hula dancer.
-We got to enjoy a family vacation with the Pilot and 4 generations in one spot. Lifetime memories, for sure <3
Have you been to Disneyland? What's your favorite ride? I absolutely love Peter Pan and Pirates of the Carribbean!
I'll be back later today with a recap of the restaurants we enjoyed + where we stayed.
xoxo
Gina