DIY: Shower steamers with essential oils
These DIY shower steamers are perfect for adding a little aromatherapy and spa-like vibe to your morning shower. You can customize them with whatever essential oils you like. Just place on the bottom of your shower where the water hits and get ready for a burst of fragrance. They're super inexpensive to make, too!
Hi friends! Hope you're having a good morning!
One of the trends I've seen floating around on social media is the idea of putting eucalyptus leaves in the shower. I was instantly intrigued because I like to put eucalyptus oil on the floor of the shower before I hop in, and the leaves looked so vibrant and pretty hanging by the shower head. The idea is that the hot water mists the leaves and makes the shower smell amazing.
Then, the over-analytical part (aka the majority) of Gina took over, and I was like, "What happens when it gets old?" I could picture myself trying to remove the leaves and carrying wet branches to the trash can. I envisioned rogue leaves stuck on the floor of the shower and trying to scoop them off the tile. Aka, I took the fun out of the whole thing.
It doesn't matter anyway because I was recently introduced to shower steamers and they're a game changer. Sky Organics sends us some bath goodies each month, and the girls go crazy for their bath bombs. They also include a little shower steamer to place in the shower, so when the water hits it, it fizzes and releases a beautiful scent before dissolving down the drain. (<— it cleans up by itself!) No need to hang foliage for a pretty spa-like atmosphere. 😉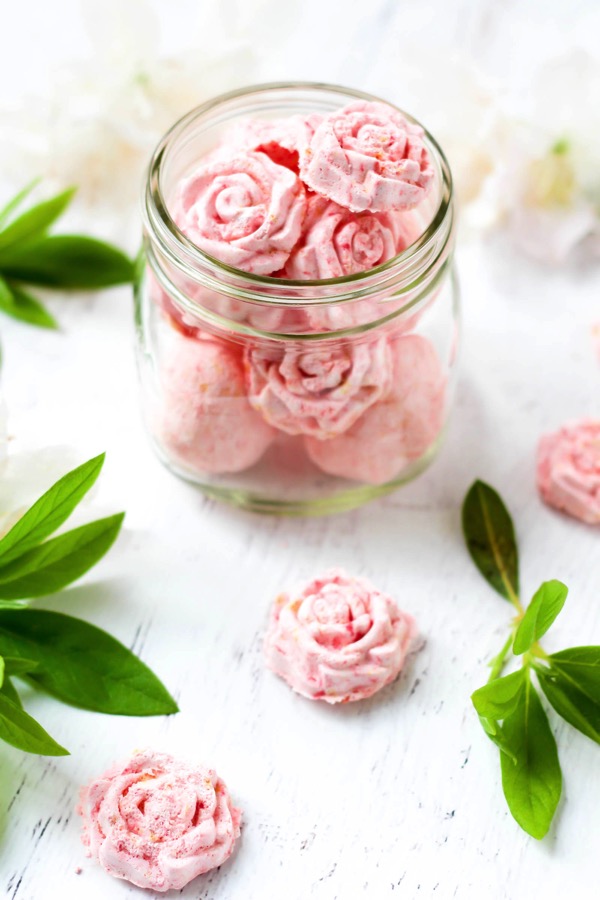 I thought it would be fun to experiment with making my own homemade shower steamers and share the recipe with ya!
All you do is mix baking powder, citric acid (you can find it on Amazon) and cornstarch (or arrowroot powder) in a bowl.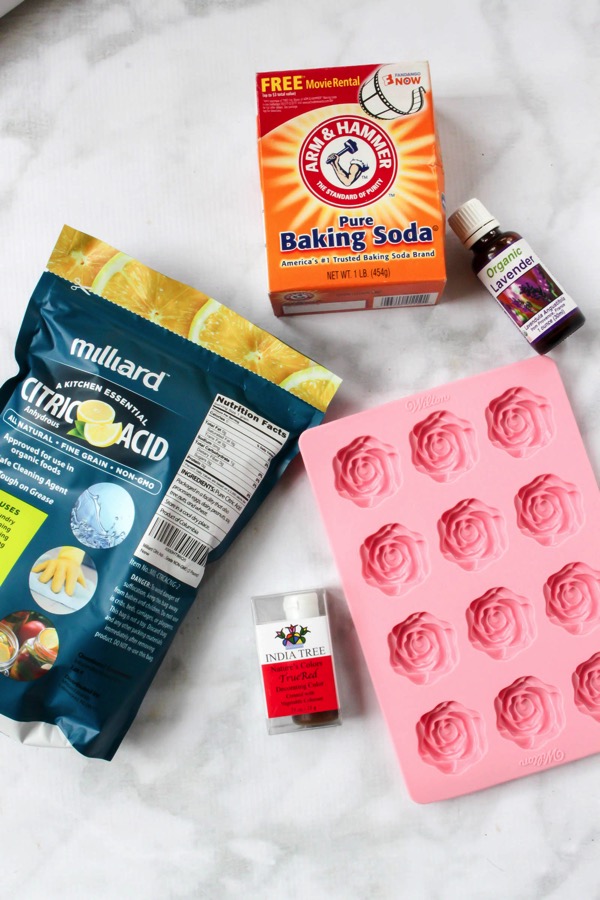 Add a little bit of water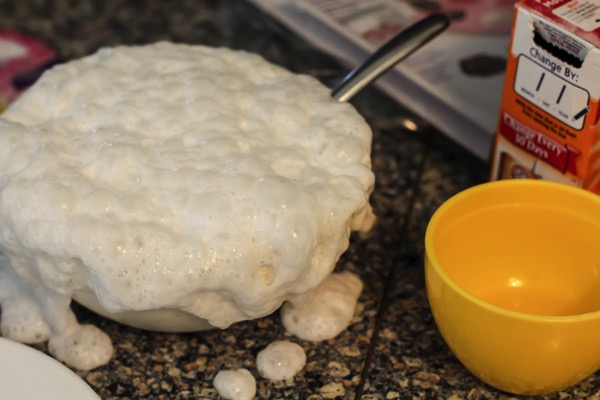 (make sure it's a little because it can easily turn into a volcano science experiment. As you can see in the pic above, this took a couple of tries to get it right),
some coloring if you're feelin' it, and your favorite essential oil combo.
Pack into molds (or roll into balls), dry overnight,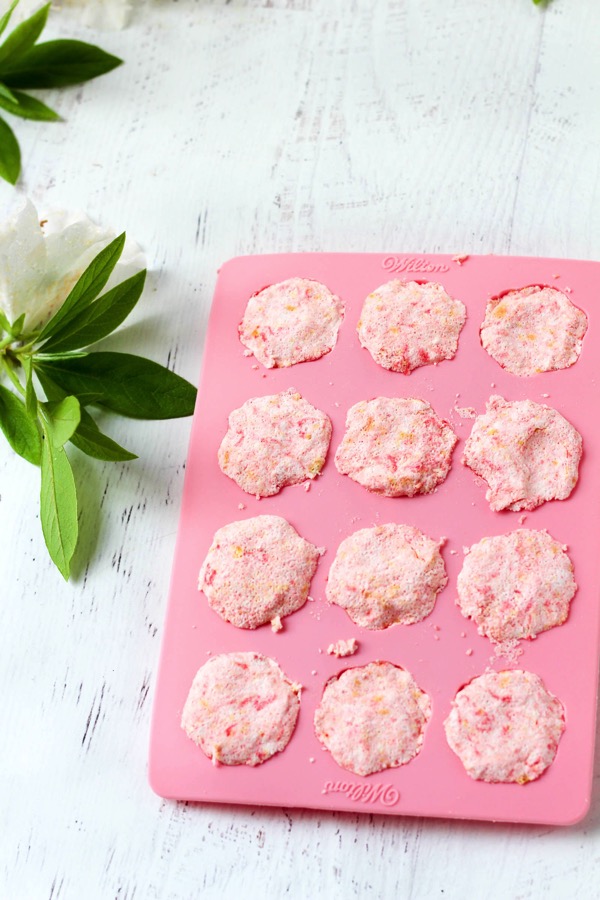 and boom!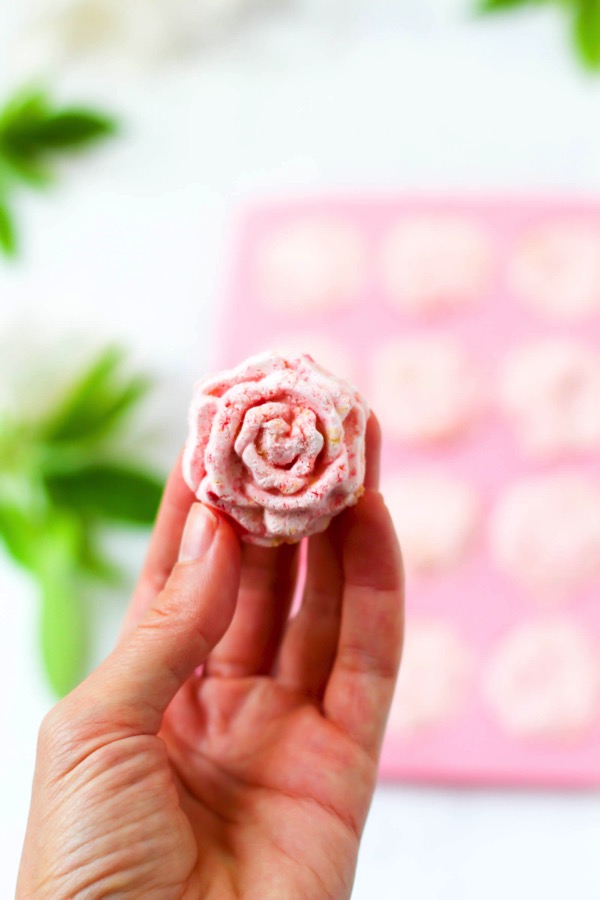 Pretty little spa treats that would also make wonderful gifts.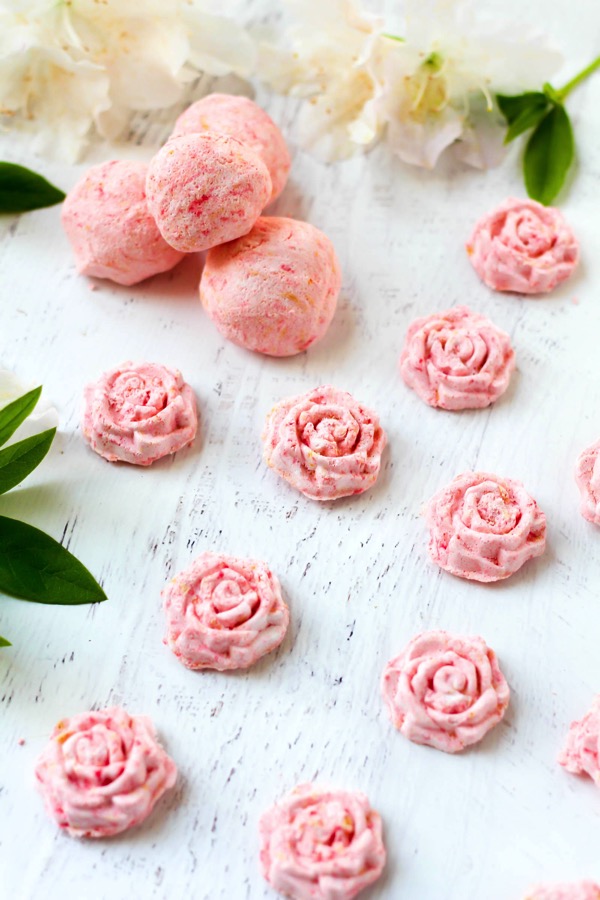 Here's the exact recipe if you'd like to give DIY shower steamers a try!
DIY Shower Steamers with Essential Oils
An easy and inexpensive gift option! Use your favorite essential oils to customize these shower steamers. Place them on the floor of your shower and enjoy a spa experience.
Prep Time:

15

Total Time:

15 minutes

Yield:

1

2

1

x
1 cup

baking soda

1/2 cup

citric acid

1/2 cup

cornstarch (or arrowroot powder)
Essential oils (I used lavender)
Water
Optional: food coloring
Instructions
In a large bowl, combine the baking soda, citric acid, and cornstarch. Carefully, add 1 tablespoon of water and mix well.
Add another tablespoon of water and mix well.
At this point, the mixture should be able to be packed together into the molds (or into spheres). If you need more water, add it a tablespoon at a time and remember that a little goes a long way! It should feel like moist sand.
Stir in the essential oils (I used 30 drops of lavender for 15 steamers. I would max out at 40 drops), and food coloring (around 12 drops) if using.
Pack into molds or shape into spheres and allow to dry overnight.
The next morning, pop them out and store in a covered container. To refreshen the fragrance if you're storing these for over a week, add a drop of oil to the shower steamer before using.
Notes
Use any essential oils you like and you know work well for you. Some of my faves are rose absolute, lavender, frankincense, tea tree, and eucalyptus.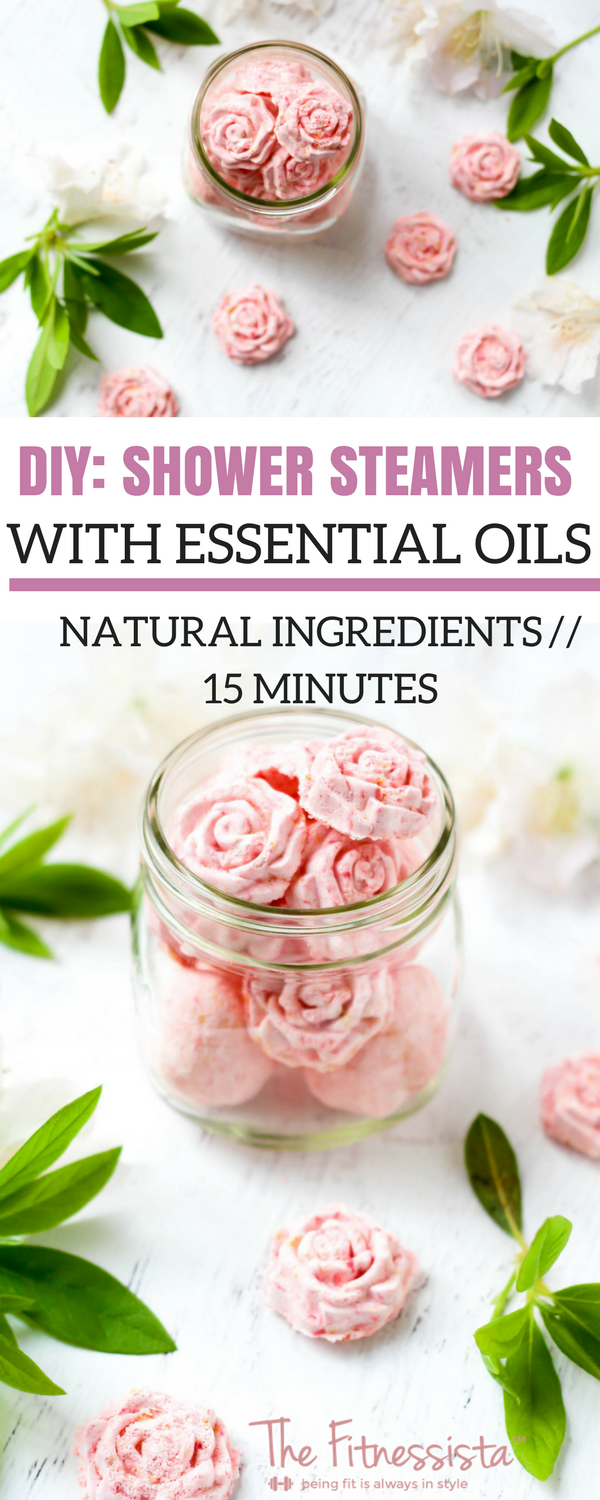 Do you make any beauty or cleaning solutions at home? Some of my favorite rose homemade beauty products are here, and all my fave household cleaners are here.
Have an amazing day!
xo
Gina