Total body stretch video you can do anytime
These are some of my very favorite total-body stretches. You can do these stretches before bed, after your workout, or just when you want to gently move your body and promote full range of motion in your joints.
Hi friends! How's the day going so far? I've got a packed teaching day today, in addition to the usual girls' activities and errands. It's going to be a busy one, but I'm looking forward to the glass of wine that will have my name on it later tonight. I've also been making a concentrated effort to stretch more before bed. It feels like such a nice way to unwind, it gives me a little bit of meditation and chance to stretch my muscles, and I sleep better.
I've managed to stay pretty consistent with my strength routine through the holidays and into spring, but yoga and stretching have been lacking. I LOVE YOGA, but right now, it's been hard for me to find time in my schedule for classes. I also have pretty low motivation to do it at home. (I last for about 10 minutes and then I'm on my phone checking Instagram. Oops.)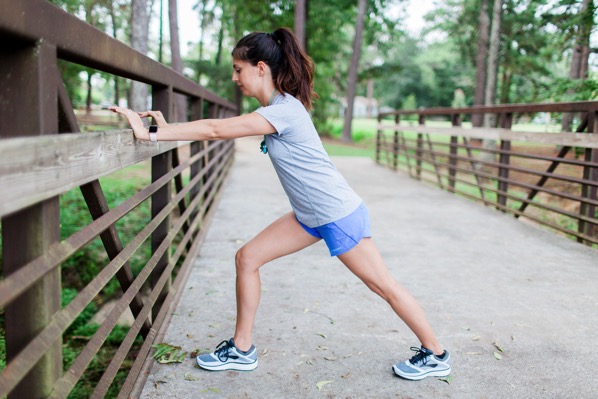 I've been trying not to sweat it (pun?), especially since the reviews on stretching are mixed. Various sources will say it's good for you, while others say that you don't need it.
Here's why the experts are pro stretching:
It increases blood flow to the muscles, which could help with recovery.
It can reduce your perceived level of soreness following new exercises.
It can decrease menstrual low back pain.
Those who stretch regularly may become stronger over time.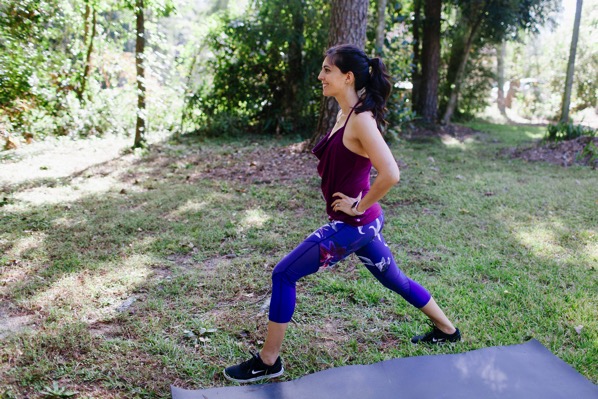 Here's why some experts say you can skip stretching:
It may not necessarily prevent injury.
You may not even be stretching where you need it. It's hard to "target stretch" because an imbalance in one muscle could be causing pain and discomfort in another muscle group.
My thoughts on stretching
If it feels good and you like it, I say do it! I don't think there's a huge need to stretch before a workout (and it can actually do more harm than good), but after a workout, it can feel pretty dang amazing. I'm also a believer that it can help promote full range of movement in our joints, which can prevent altered movement patterns and thus injury. So if you like stretching, do it!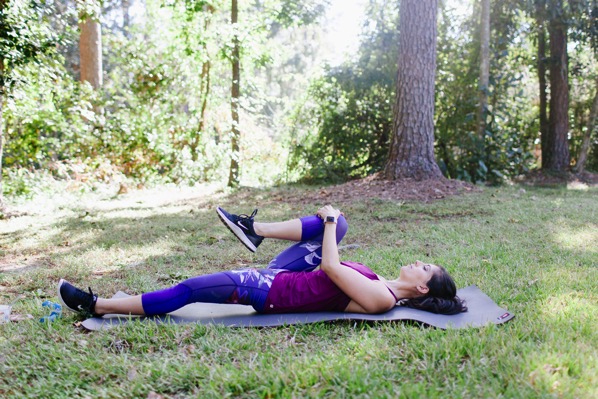 Total-Body Stretches
Before your workout, foam roll a bit if you like it, warm up with cardio, and perform some functional bodyweight exercises (like squats and push-ups). BOOM. You're ready to go!
And after your workout or before bed, please join me for a little stretch.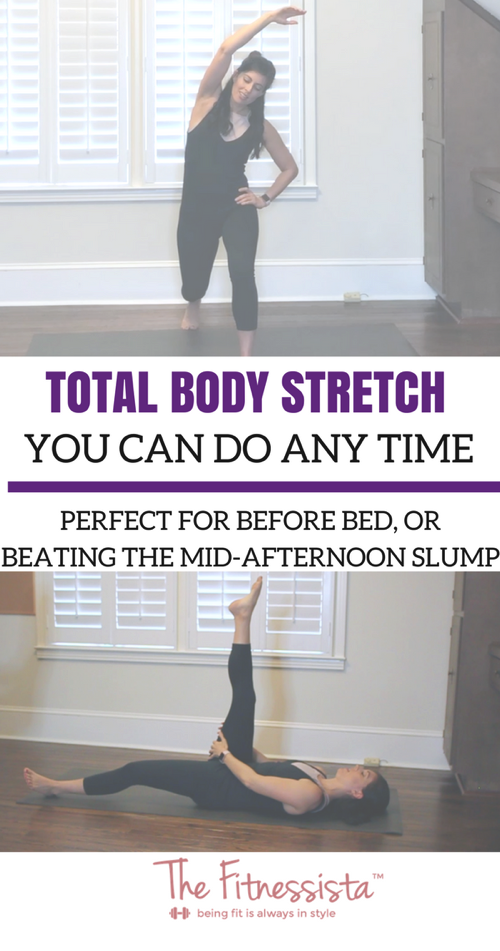 (I held some of the stretches for a shorter duration so you wouldn't get bored, but ideally, static stretches should be held around 25 seconds. If you want to stay in a pose, just hit pause and breathe until you're ready to move on.) Stretching can be uncomfortable, but never painful. If you feel pain, scale back or skip it. As always, talk to a doc before making any fitness changes and honor your body.
This video contains so many of my favorite stretches. It's less than 15 minutes, and you can do it at any time during the day. Once you get the hang of the stretches, feel free to mute me and play your favorite relaxing music or the yoga channel on Spotify.
(Got this Zella bodysuit this past week! I'm so pumped to wear it for barre and yoga. It fits really well and it's a nice thicker material. The Pilot even complimented me on it, which says a lot because he pretty much never notices my workout attire.)
I'll be updating the YouTube channel more often, so please subscribe here if you'd like to get these videos first!
Please let me know what you think and if you give it a whirl.
Are you a stretching fan? Yay or nay? How often do you practice yoga or incorporate stretching or mobility work into your routine?
xo
Gina