Hey everyone! Looks like ya'll want a Flip cam! 😀 I love reading all of your comment entries– you guys have some hilarious, creative and awesome ideas. Especially the one about pulling Uncle Jesse from Full House out of the TV… Haha! Lurve. Keep those entries a-comin' and I'll announce the Flip winner in the morning 🙂
Today has been a delicious day.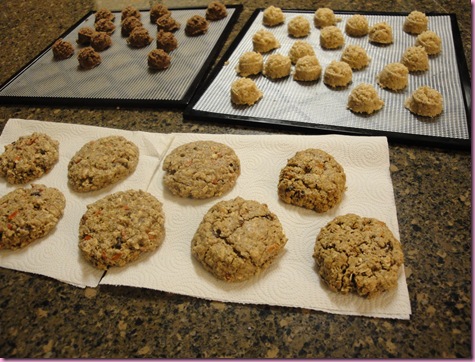 I've been surrounded by glorious vegan treats!
To keep myself from too much "quality control" taste testing, I had a perfectly balanced b-fast.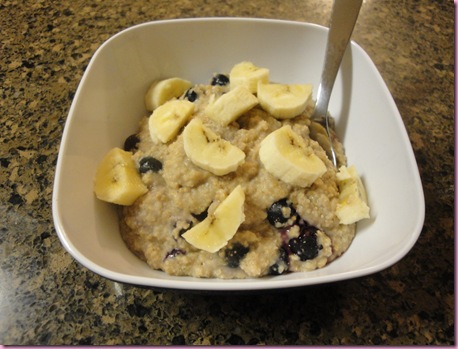 Oat bran with bananner, blueberries, almond milk and Sun Warrior.
+ 2 egg whites and nutritional yeast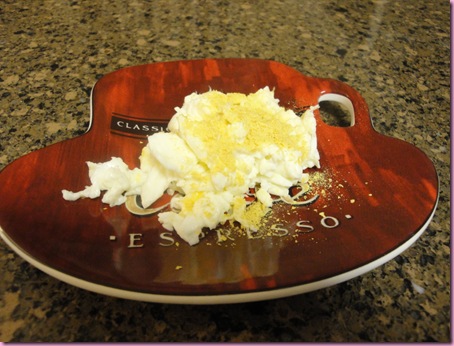 I had to pack up the 'roons to send to Erin from Angela's Shop 4 a Cause and I decided to make a batch of Supercharge Me cookies (from Eat, Drink and Be Vegan) to throw in the package 😉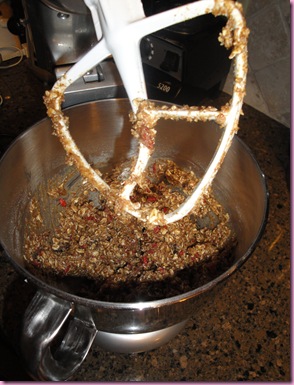 I add goji berries, vegan dark chocolate, extra almond butter and lots of cinnamon
and make some HEFTY cookies! These things were massive – just the way a cookie should be 😉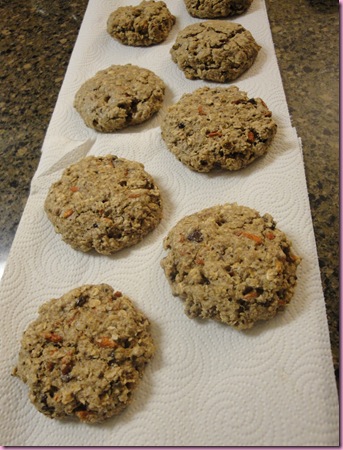 I packed up the blonde macaroons, cacao almond butter stuffed macaroons, and 4 cookies (2 are for my boss –she loves vegan treats- and 2 are for Jeni and her pilot), for Erin, along with some other fun stuff.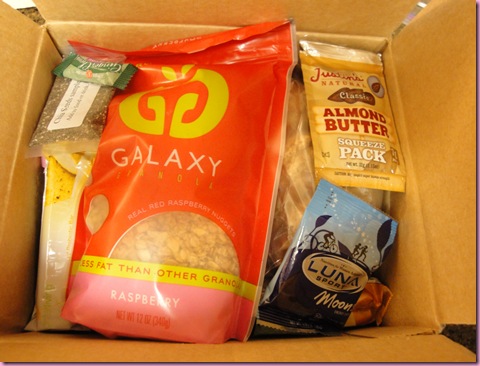 Next, I made the tart shell for a raw strawberry tart and put it into the Excalibur to do it's dehydration thang.
I used Matthew Kenney's recipe and am hoping it looks just like the pic on the right when it's finished 😉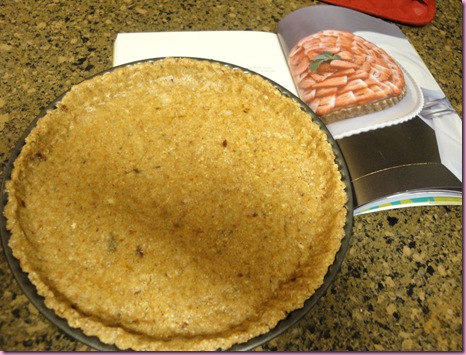 Glorious 🙂
And since it's a day that ends in "y", I had a chocolate cherry bomb with maca and spinach: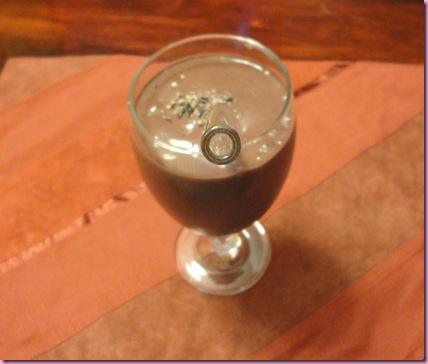 And some millet bread with almond butter and strawberries 😀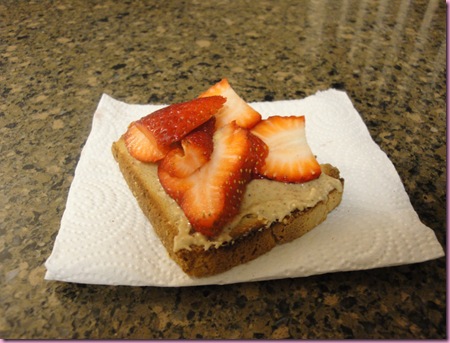 I'm off to INSANITIZE (haha) and then head back to work.
It's a GLEE night!!! <3
See ya in the morning!
xoxo,
Gina
Today's tip: Alternate the type of greens that you buy each week. It's a great way to change things up and get different nutrients in your diet. My faves: swiss chard, spinach, arugula and kale (in raw chip form, haha).
Upcoming: A gahhhhhlicky promo for my fellow garlic lovahs 🙂