Hi friends! Happy Friday! Three cheers for the weekend. Baby August is still cooking right now – his due date was Monday – so we're still waiting to welcome the little guy into the world. We can't wait to meet him and who knows, maybe he'll make his appearance this weekend?! Other than that, we're looking forward to some fun events. The Pilot is busy studying for airline interviews (WAHOO) and we'll be headed to a festival for Liv's school, a date night with some friends from the gym, and getting some gardening done. I'd love to hear what you have going on!
It's time for the weekly Friday Faves party. This is where I share some of the things I'm lovin' from the week, and I always enjoy hearing about your faves, too.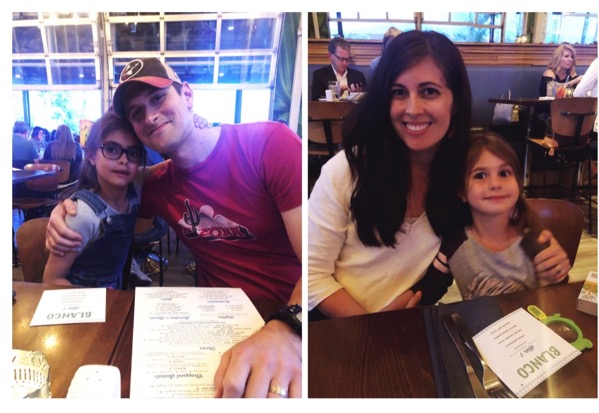 (Always a fave: having tacos twice in one week with this crew. We went to Blanco Tacos last night and it was liiiife.)
Fashion + beauty:
How cute are these slides?
Don't forget that Beautycounter is still 15% off through Monday! Now is the time to stock up on all the good stuff.
Ordering a couple of these tee dresses to wear with low tops.
Shopbop sale ends tonight! I'm loving this shirtdress, these shorts, this top and skirt combo, this jumpsuit, this luggage set, and these sandals.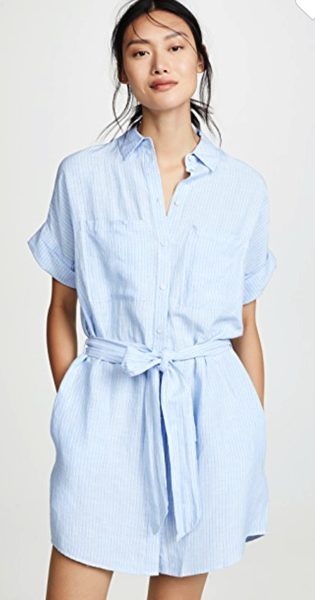 Read, watch, listen:
I guess I need to go to NYC this summer.
A Les Misérables Miniseries is coming and I'm so here for it.
How I ditched my phone and unbroke my brain.
How to choose peace when you're under pressure.
9 cookbooks that earn their keep.
Is it too early to be excited about this?
Things I wish my therapist would say to me but never does.
Totally buying this gift for myself.
Fitness:
To be honest, I got kind of burned out with gym workouts and solo training and that's why I transitioned to a lot of group fitness classes in addition to my teaching schedule. This past week, I felt inspired to hit the gym and get in a couple of solid solo strength sessions. It felt good to be in charge on my own strength component (I usually feel like muscle groups are lacking in Orangetheory since I only go once a week) and the best part was that the gym was nearly empty.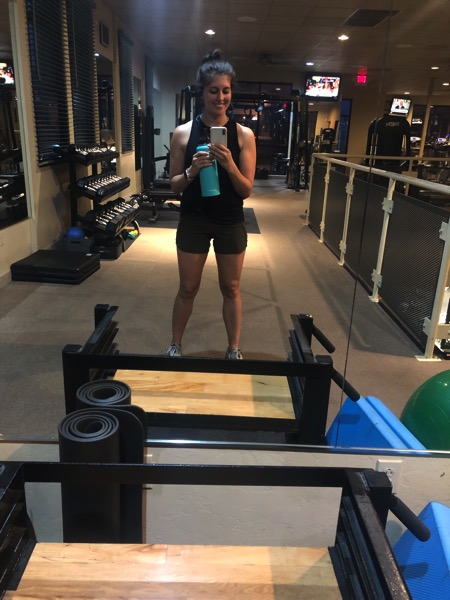 A prenatal workout for my expecting mama and postpartum friends.
An interesting workout you can do anywhere for some incredible potential benefits.
Good eats: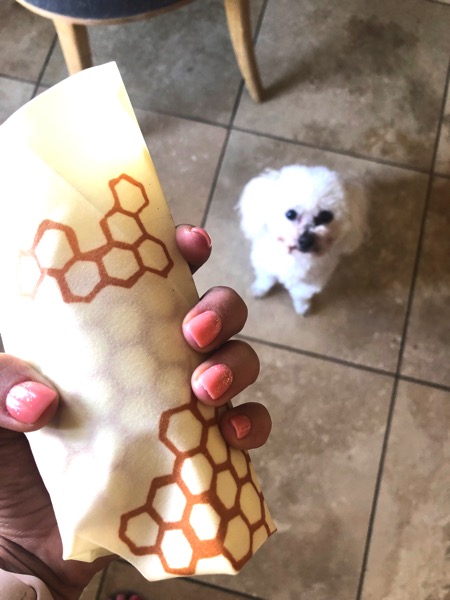 Bee's Wrap! This is going in the good eats category because you use it to wrap up leftover good eats. 😉 I'm really trying to minimize a few things in my life right now: plastic bags, plastic wrap, and paper towels. For a while, I got really good at using cloth instead of paper towels and fell out of the habit. For the plastic bags and wrap, it's been really easy to use Bee's Wrap instead. It seals everything extremely well, sticks a little so it stays in place (you just warm it with your hands) and is easy to wash and clean. Even though I'll often wash and reuse re-sealable plastic bags, this is a much better option for the long term.
This looks like such a great dinner recipe!
Make some of this for a quick sweet bite.
10 recipes to make for Easter brunch. (Also, if you're planning your menu, definitely make nana's egg dish!)
Happy Friday, friends!
xoxo
Gina