Hi friends! HAPPY FRIDAY! What are you up to this weekend? We have some fun events ahead of us: a date night, friends' housewarming party, and a potential 5k. I say "potential" because the time springs forward this weekend, and getting out of the house early has never been my strongest suit, so we shall see. 😉 It's supposed to be absolutely gorgeous, so I'm stoked to hit up the farmers market and enjoy some time outside with our little fam.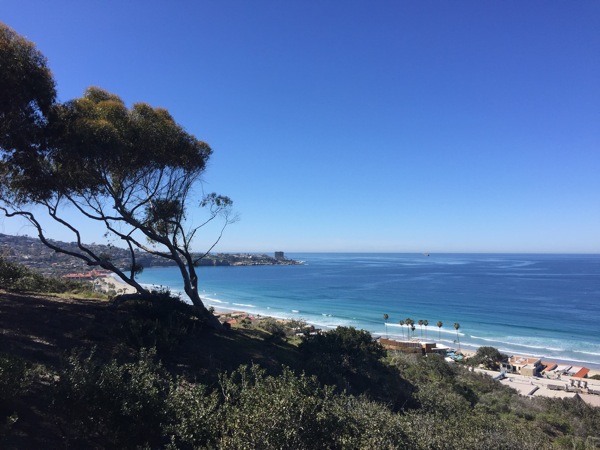 In typical Friday style, here are some faves from the week and around the web! I always love hearing about your faves, too, so please shout them out in the comments if you'd like. <3
These beautiful cookies at Girard Gourmet in La Jolla. Liv had a puppy and the Pilot had a Nemo. I had bites of both. 🙂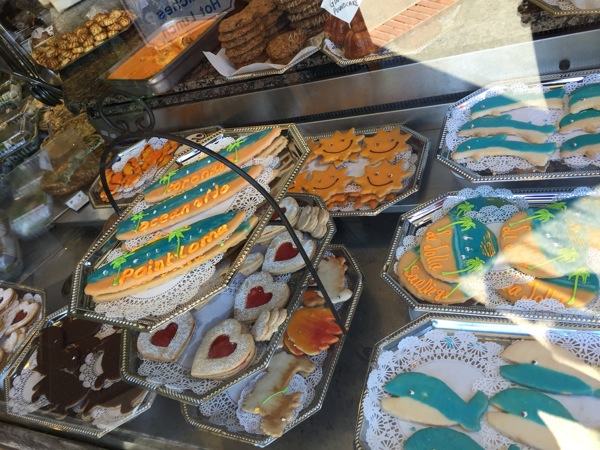 We asked Caroline to join in our girl tower, and she walked away shaking her head. Too cool, that one.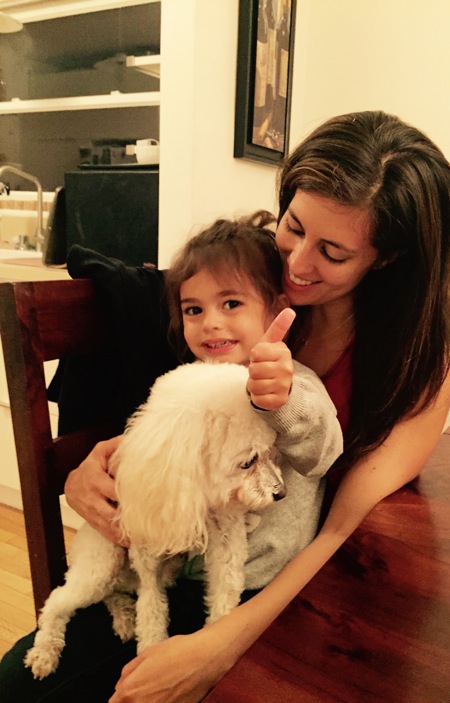 Paleo lemon cake chopped, topped with almond milk and berries. Try it. I promise.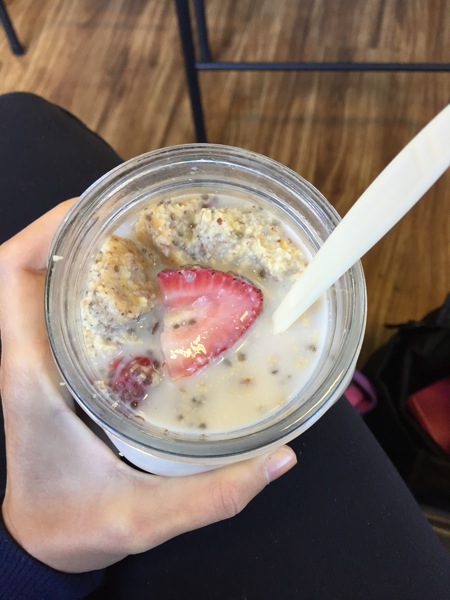 Bella's intense weightlifting routine. She asked me to call her KettleBella from now on.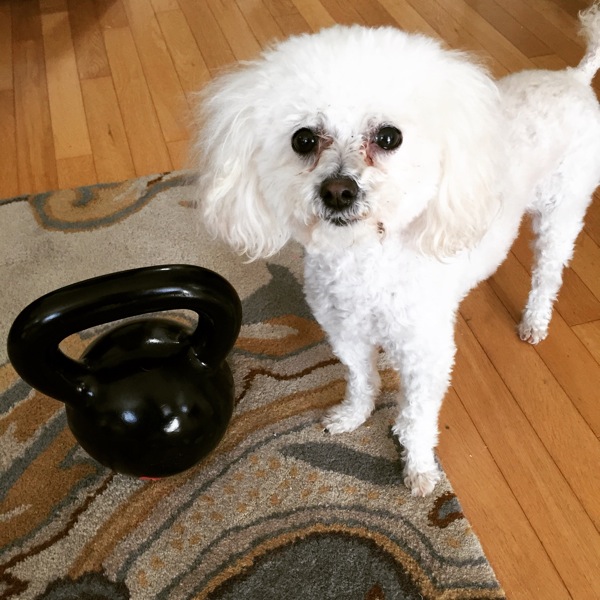 Lemons in the yard! I've been on a huge kale Caesar kick this week, and we were out of lemons, so I figured I'd have to wait to make another batch. Then, I walked outside. Derp. We have PLENTY of lemons… and I made a giant, glorious batch of kale salad.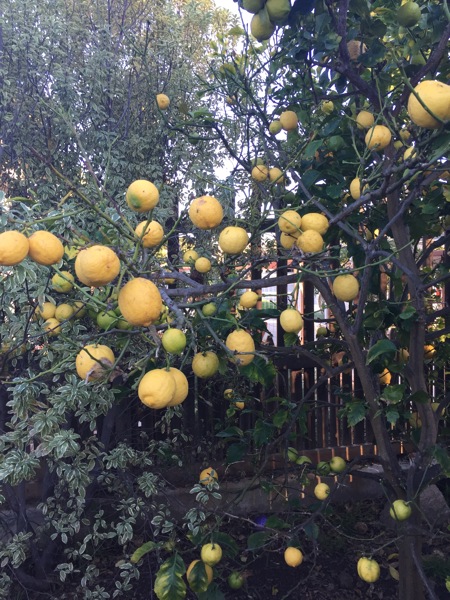 Speaking of salads, we've also been enjoying lots of healthy egg salad this week. We're ahead of the post-Easter curve, so it still has it's novelty for now. In a couple of days, Liv and I ate two batches; 4 eggs each. Needless to say, it's pretty tasty. I tweaked my old recipe a bit and will definitely post an updated version.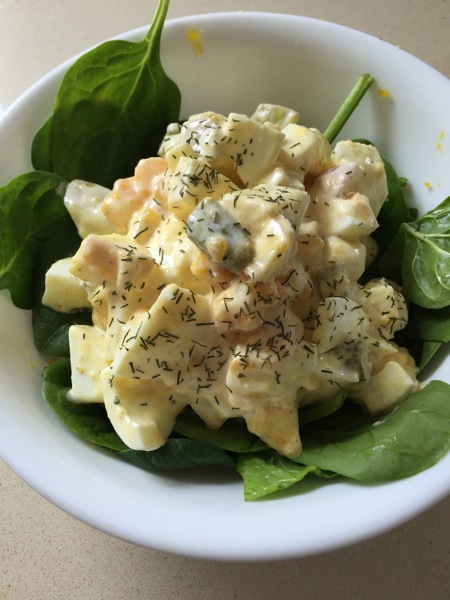 Cookie "cheers" with my best girl. (We had to test one before sending the rest off to Janelle, last week's giveaway winner!)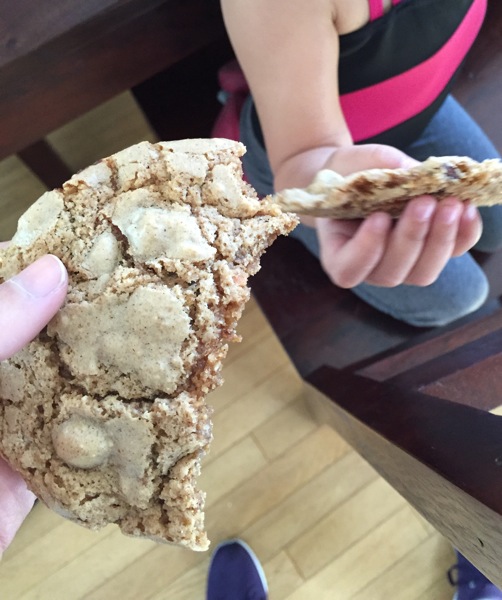 A new study which indicates that processed foods are potentially more potent, and therefore can be more addictive.
Julie's special announcement post! It just makes my heart so warm and happy. <3
THE BEST lip tint. I got a set of these over the holidays and always have at least one in my purse.
Somewhat horrible things this guy does to his kids and doesn't feel guilty about. The green chicken cracked me up.
Ways to make running feel less terrible.
Cauliflower alfredo sauce?? Need to try this.
Tips for working out in the morning (without it being miserable).
Shopbop is having an AWESOME sale (use the code "BIGEVENT15" to save up to 25%), though I'm super bummed I missed ordering this dress before they sold out in my size. I LOVE it.
Any faves from the week or around the web? Latest salad combo fave? What's on the fitness plan this weekend?
Hope you have a great morning!!
xoxo
Gina