Friday Faves + Hiya Pitaya
Hi friends! Happy Friday! Any fun plans this weekend?? I'm excited to spend it with the fam in Vegas, baby. Mon Ami brunch, I can taste you already.
In standard Friday fashion, here are some faves from the week and around the web. I always love sharing fun finds with ya, and especially love when you share yours! If you'd like to join in the fun, please shout it out in the comments section.
Snacking on pitaya bowls.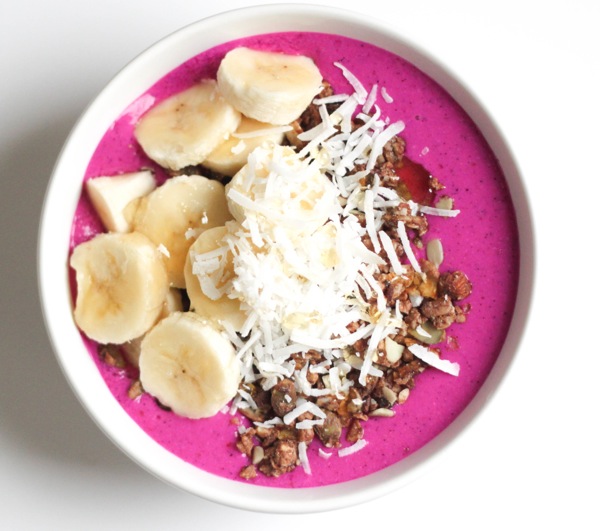 I've had one before, but it was my first time making it at home. Pitaya is commonly called dragon fruit, and is a superfood, packed with antioxidants and nutrients. It's often blended into smoothies and bowls like acai. It's lower in sugar than acai and a beautiful fuchsia color.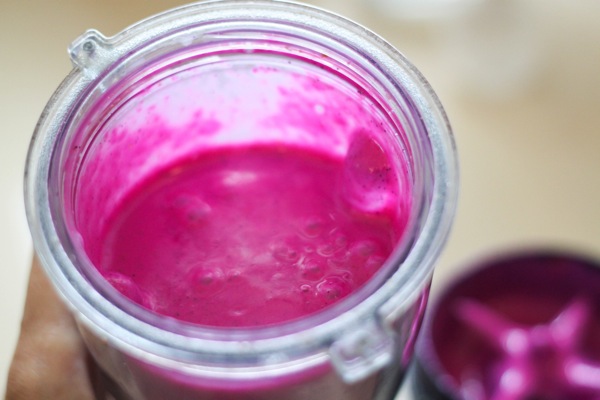 I blended one Pitaya Plus pack with a cup of Almond Breeze, the meat from my leftover Seis de Mayo Thai coconut, and one date.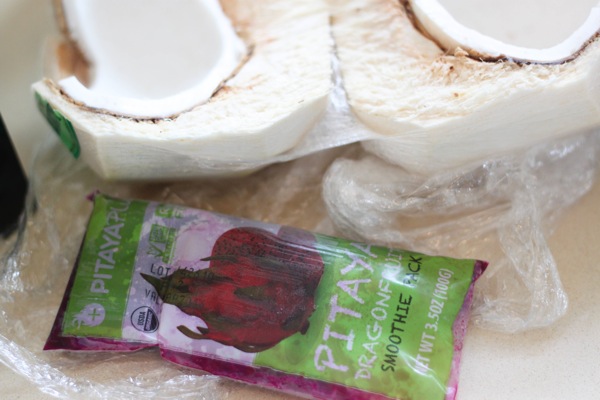 I poured it into a bowl and topped with Renola (the grain-free granola from Larabar), shredded coconut, banana and honey. I'll spare you from blogging this every day from now on, because it will probably be my snack of choice…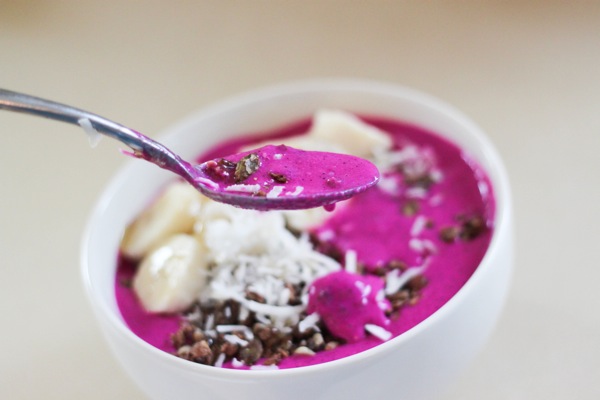 I'm also glad I took those photos with my real camera, because it was its last photo shoot. After holding my dangling macro lens on to the base since the holidays, it's time for a new one since my kit lens and macro lens are both broken now. I'm debating between the T5 and this one… and technology is intimating.
Desserts from Hungry Lu's. They fill the cannoli as you order them, and the guy who works there always surprises Liv with some little cookies.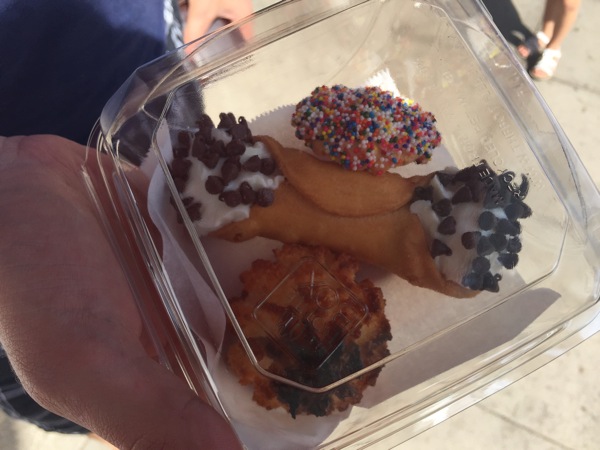 You know I was all over that coconut macaroon.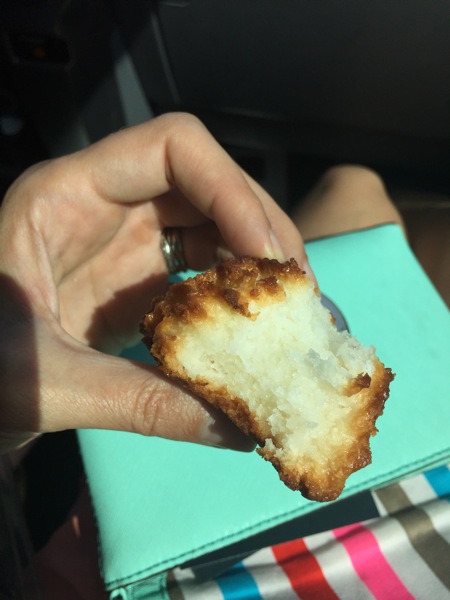 Using a Pinterest hack that actually worked! Sometimes my Pinterest ideas look like the classic Pinterest fails. Our lighter was out of fluid, and I knew I wanted to light a bunch of candles (candle hoarder problems), so I remembered reading that you can use a spaghetti noodle to light candles. I lit a match, used it to light the spaghetti noodle, and it totally worked.
These pants. Liv has a similar pair, and I'm always wishing they had some in my size haha. Looks like I finally found some! Totally going to rock the mom and daughter twinsies look until she's too cool.
45 life lessons written by a 90-year-old woman.
THIS SONG. It is awesome for cardio! Add resistance during each break.
43 fat-blasting moves for those who hate to run.
Chocolate chip peanut butter bars. These just look so good.
Snuggling with Caro. Even though she has definitely made leaps and bounds since we adopted her -I never thought I'd see the day where she happily walks on a leash, but here we are- but she still surprises me when she'll jump up for a snuggle. I was relaxing on the couch, and she leapt up to smash right against me, and immediately started grunting for me to pet her.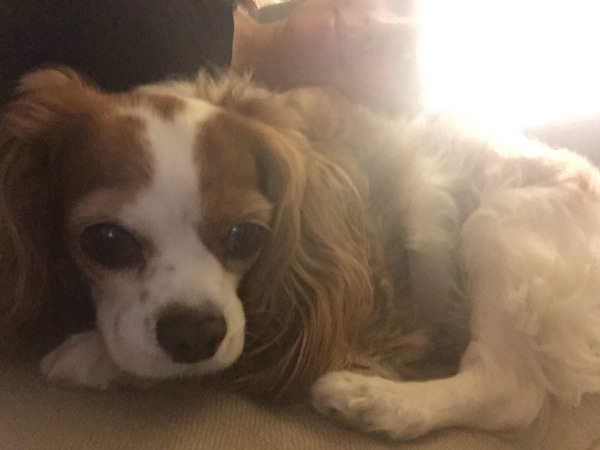 10 iced coffee hacks you shouldn't live without.
12 healthy no-cook breakfasts.
The sweetest little crown braid.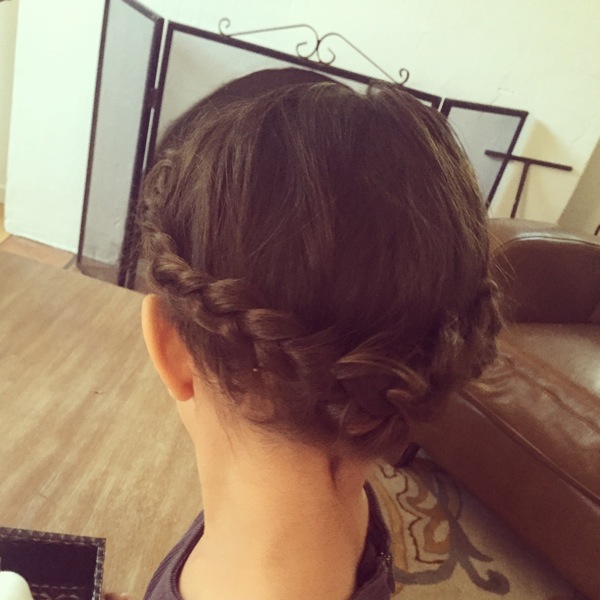 Coconut hand cream. When I forgot all of my toiletries for our Tucson trip (this is what happens when I pack last minute), we had to make a little Target run. I just got some of the essentials like contact solution, floss, toothpaste, a jar of coconut oil, and picked up this hand cream. It smells lovely and is the perfect size for my gym bag.
Read, eat, wear, listen to, or find anything awesome this week?
Hope you have a very happy Friday! See ya later today with the latest Stitch Fix.
xoxo
Gina