Friday Faves + Pro Compression leggings giveaway
Happy Friday! What do you have going on this weekend? Any fun fitness adventures or races?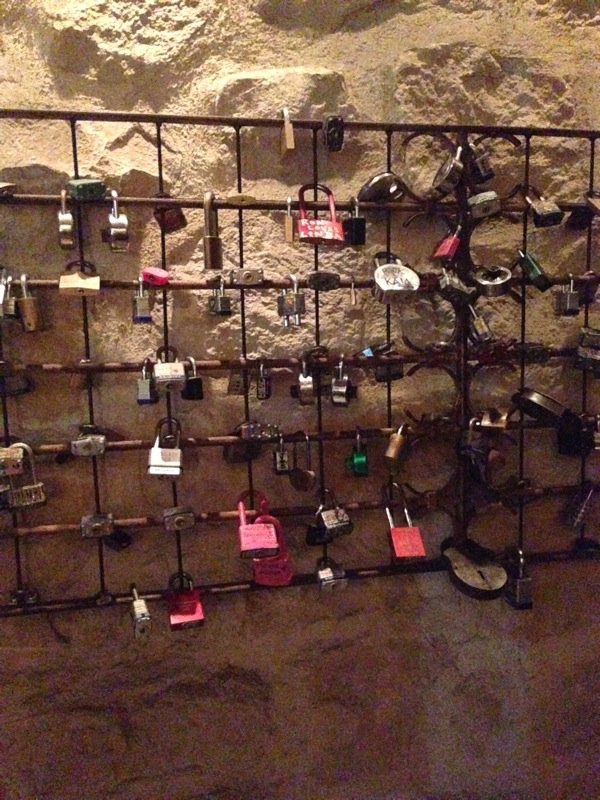 Here are some faves from the week and around the web:
Henna tattoo. I'm kind of obsessed with my henna tattoo from the Yoga Journal conference. It's exactly the type of real tattoo, in the same spot, that I've been wanting for years.
I told the Pilot, "They have real tattoo ink that looks just like henna!"
His response, "You know what else looks just like henna? Henna."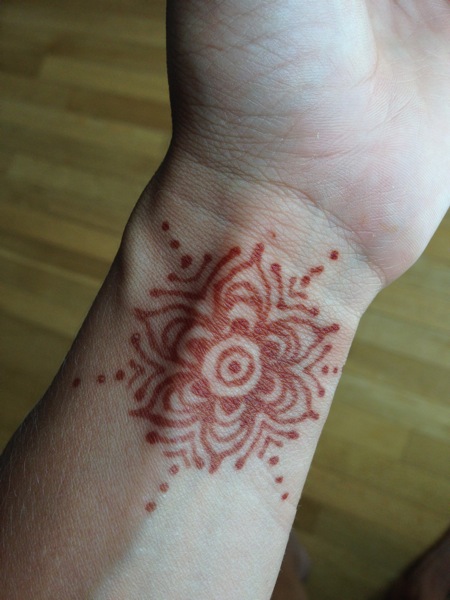 Wahhhhhh.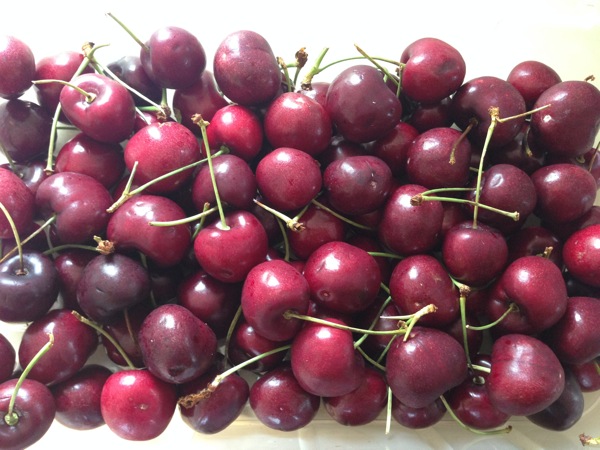 Organic cherries.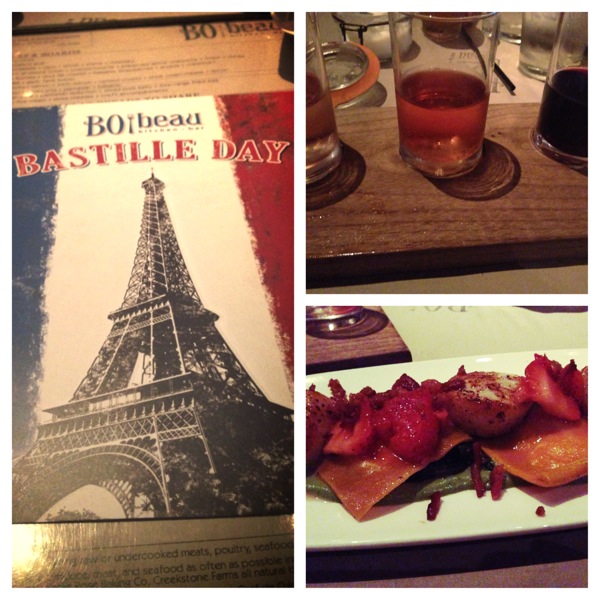 Bo-Beau Kitchen. In Tucson, we had a spot that we went to all the time: The Abbey. It was "our place" and we love the food (Modern comfort American food and the best cheese boards) and atmosphere. We walked into Bo-Beau and knew immediately that we had found our new place. You can check out pics of the incredible decor and scope out the menu on the website, but we were both blown away. We shared a flatbread (goat cheese with beet and jalapeño), I ordered the scallops (the Pilot had steak), a wine flight, and shared the Ménage à Trois dessert(peanut brittle, chocolate, chery cheesecake and mint chocolate mousse). I'm pretty sure I was bopping my head to the live accordion music with the biggest creeper foodgasm smile on my face.
The Tory Burch for FitBit bracelet. I'm dyyyyying.
The hope that all of my impromptu Broadway musical singing will indexed come in handy.
Canyon Ranch Inspiration Awards, in partnership with Health Magazine. Canyon Ranch is providing these awards as their way of honoring everyday men and women who inspire others through their actions or efforts to live, work, play or love better. 70 people will win a 4-day trip to the Tucson or Lenox property, as well as $670 in spa credit. Amazing, right? Nominate someone that inspires you, and check out the full details here.
Rocking Birkenstocks again. If I'm going to wear unattractive shoes, might as well get them in bright pink 😉 SO comfy.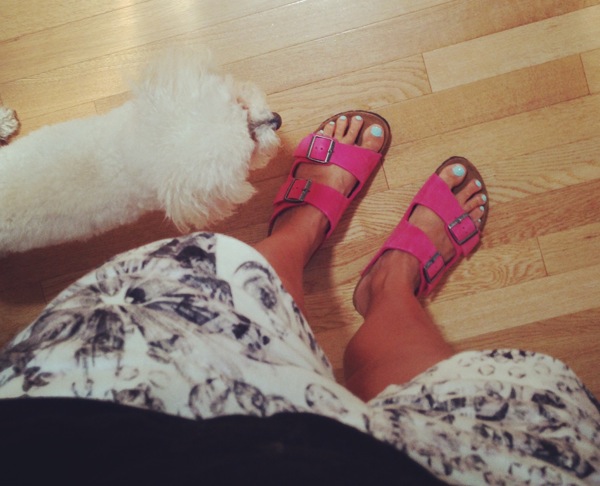 Pro compression leggings! (Discount alert: use the code "FITLEGS" to get 30% off the leggings or anything + FREE SHIPPING on the site. For the leggings, go one size up.) They sent me a pair to try out, and I especially appreciate the thick (aka not see-through), luxe fabric and flattering waistband. I'm really picky about leggings, especially since I wear them so often, and these are my new favorite pair.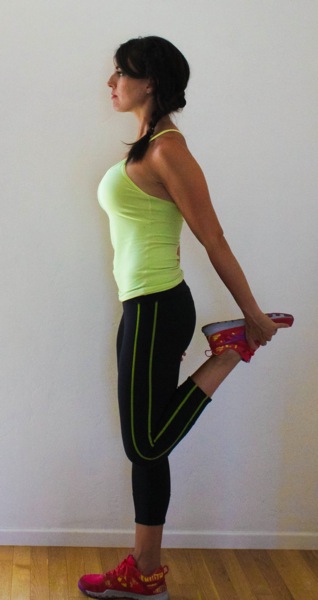 You can switch up the style and length with the reversible cuff: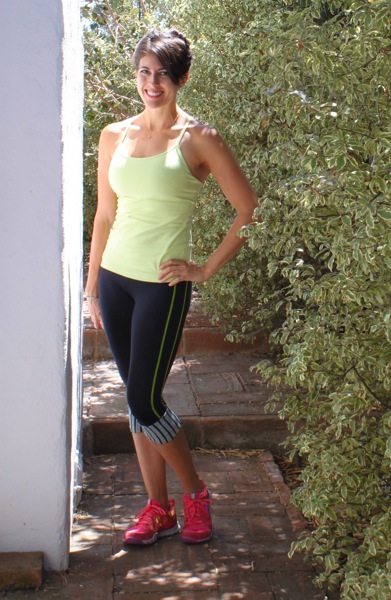 There is also an internal pocket (where I stash my car key and Gu) and the pants are moisture-wicking. I wore them to spin class and they felt awesome the entire time.
Pro compression offered to give away a pair of leggings to a lucky reader; just enter via the widget below. This giveaway will end Sunday night at midnight, and the lucky winner will be announced Monday am.
Ready, set, go!
Happy Friday 🙂
xo
Gina