This post is sponsored by LOLA. The first 100 readers to order will get 40% off with the code FITNESSISTA40.
Hi friends! How's the morning going? I hope you had a great weekend. Ours was filled with the usual family adventures + a baby shower for a friend. I'll be back soon with a recap, but in the meantime, let's talk about the gym to real-life transformation.
I have a serious problem with wearing my sweaty workout clothes after a workout. I used to be able to do it, but maybe now that I'm older (and pickier?! haha), I have to change immediately after hitting the gym. Usually, my workout is sandwiched in between preschool pick-up or during naptime, and I've found a few things that help me transition from sweaty hot mess to functional human. I think it's also because once I pick the girls up, it's nonstop action until they crash into bed.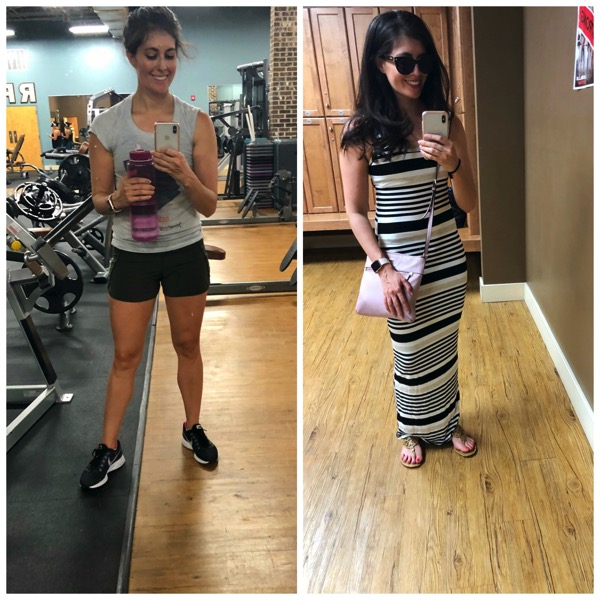 Some of my favorite tools for getting back into mom/life mode after a sweaty workout, especially if I'm leaving the gym:
-I wear my hair in a bun for almost all workouts. This way it doesn't have a giant ponytail crease in the middle of it. I can let my hair down, spray in a little dry shampoo, and let it do its thang.
-I bring a resealable bag for gym clothes, so my wet clothes don't soak the rest of the things in my gym bag. I wash and reuse my plastic resealable bags, so it feels like less waste
-The quickest makeup routine ever. In my gym bag, I stash a gel facial cleanser, SPF for my face, tinted moisturizer, eyeliner and eyebrow shadow. It takes less than 5 minutes and helps take some of that "I just sweat my face off" look away
-LOLA cleansing wipes. After a workout, I'd LOVE to take a shower, but it's not always feasible. Also, the shower at the gym here skeeves me out a little. Instead, it's way faster and more convenient to use one of these before continuing on my way. LOLA just launched these cleansing wipes as a part of their new collection Sex by LOLA and they're a new gym bag staple.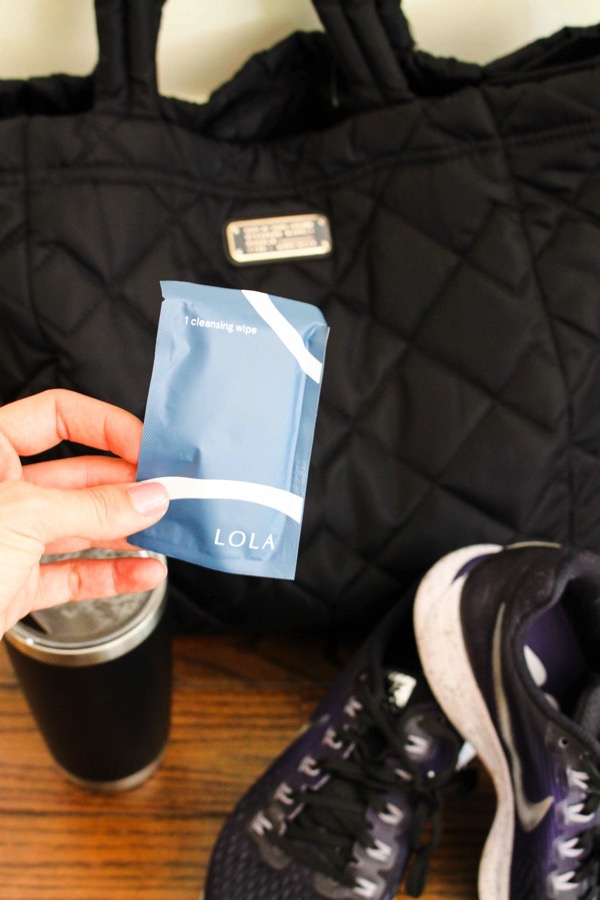 Some of the great things about these cleansing wipes:
-They're the first cleansing wipe of their kind. They're completely natural, made from organic bamboo soaked in purified water. They don't contain any alcohol, parabens, bleach, sulfates, dyes, synthetic preservatives like sodium benzoate, or synthetic fragrance. "Fragrance" is an umbrella term that the beauty and personal care industry uses for a multitude of chemicals. These are extremely pure, sustainably-made, and safe to use on your entire body. They help to replenish your skin's natural moisture, are hypoallergenic and gynecologist-approved.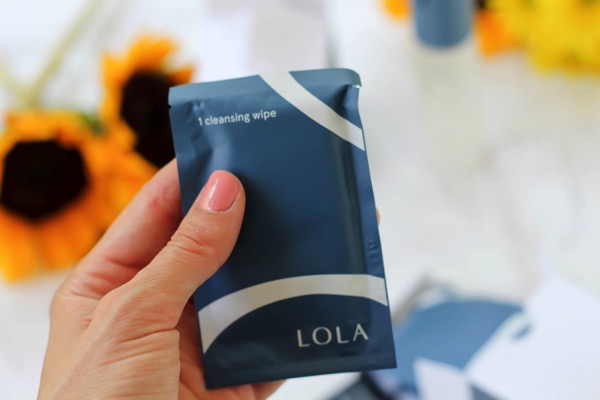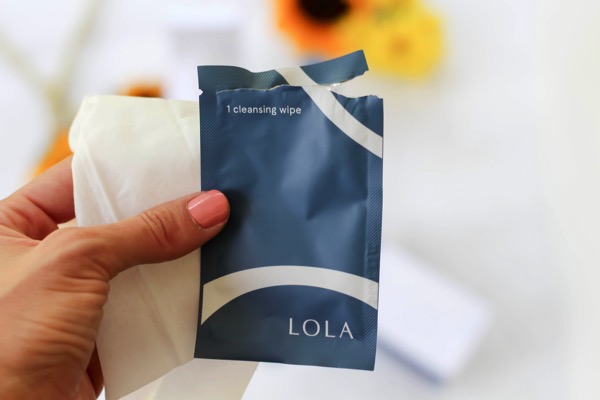 It's funny because I made huge changes to how I eat and the products I use, but feminine and personal products were last on the list to change. I was so excited when I was introduced to LOLA's feminine items earlier this year because they truly care about using safe, sustainable, high-quality ingredients. Their tampons and pads are made with 100% cotton. They're also not bleached and don't contain synthetic ingredients so, they're all I use now. With the new Sex by LOLA collection you can now order cleansing wipes, condoms and lubricant through their site as part of your subscription or a one-off purchase.
I feel like this stuff is important to talk about because as friends, it's up to us to share the good finds with each other. To be totally honest, I haven't bought condoms in years because the ingredients freaked me out. (You know, having another baby would freak me out, too, but we practice Fertility Awareness Method.) This way I can be even more confident that we're protected from adding another nugget into the mix. 😉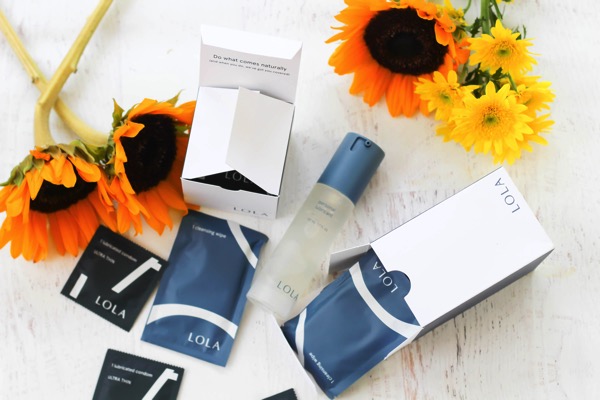 You can check out all of their amazing products here and the first 100 readers to order and use my code fitnessista40 will receive 40% off their order of Sex by LOLA.
Here's the link to shop it up!
xo
Gina
Do you shower after each workout? How often do you wash your hair? Any tricks for the gym to real-life transition?