Hey everyone! How's your day going?
Mine has been pretty good- it's RAINY today! I lurve it 🙂 I especially lurve it because I haven't watered my herbs since last fall and magically some are still alive- I'm going to re-plant after our tropical vacay. Thank you for all of the vacation tips!
This afternoon, I snacked on some of the usual suspects: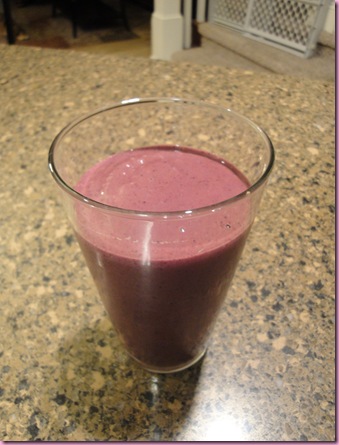 A smoothie, minus the glass straw since they're both in the dishwasher.
Fruit bowl: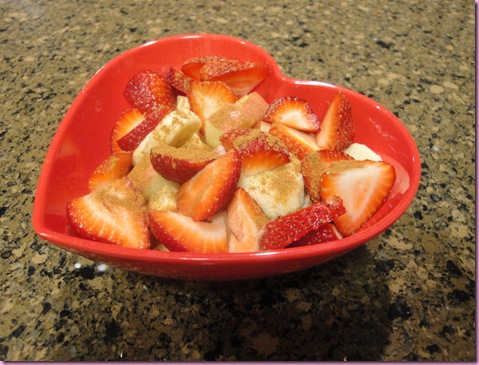 Apple, banana, strawberries and cinnamon
and I picked up this lovely impulse buy while I was at Targizzle buying other stuff I don't need laundry detergent.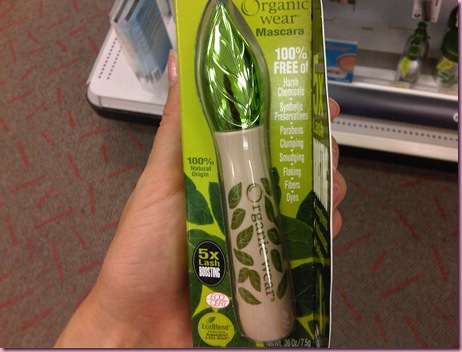 Organic mascara 🙂
My cousin sent me a text saying "have you seen this mascara yet? It's organic and has a LEAF on the end!" and when I told her I was in Target, I just went ahead and bought it. Destiny, right there. I'll let ya'll know what I think 🙂 Have you picked up any fun new beauty products lately??
Well I'm off to train clients and then coming home for dinner and GLEE!
Have a great night <3
Gina
Something to talk about: I had a fun conversation earlier with some tweeps about meeting people in unexpected places. As ya'll know, I met the pilot at Starbucks, and while I was doing some computer work there today, I tweeted:

How did you meet your significant other?? I love fun, romantic and weird dating stories 🙂 If you're unattached, have you ever met a boyfriend or girlfriend somewhere unexpected?