Hey guys! Your amazing comments yesterday were more than I could ever wish for. I hope you know how much I appreciate all of your kind words <3
The whole situation kept reminding me of one of my favorites Broadway musical songs (I'm a huge musical nerd)- it was stuck in my head all day.
For those of you who can't watch/don't feel like watching the video (the Fosse soundtrack recording is better, anyhoo), here are the lyrics:
Life is just a bowl of cherries
Don't take it serious,
Life's too mysterious
You work,
You save,
You worry so
But you can't take your dough
When you go, go, go

So keep repeating "It's the berries."
The strongest oak must fall
The sweet things in life
To you were just loaned
So how can you lose
What you've never owned

Life is just a bowl of cherries
So live and laugh
Laugh and love
Live and laugh,
Laugh and love,
Live and laugh at it all!
And one of yesterday's snacks was very appropriate: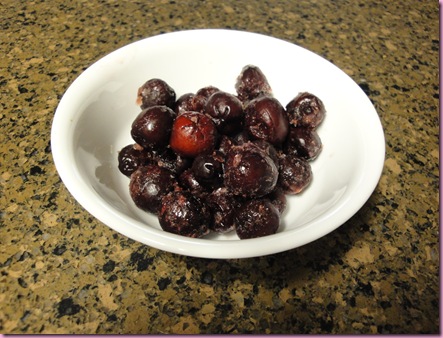 I'm officially obsessed with frozen organic cherries. They taste glorious, especially since my throat is killing me (thank you, allergies).
Some of yesterday's eats included:
Millet bread with Polaner and one with Earth Balance, cinnamon and mesquite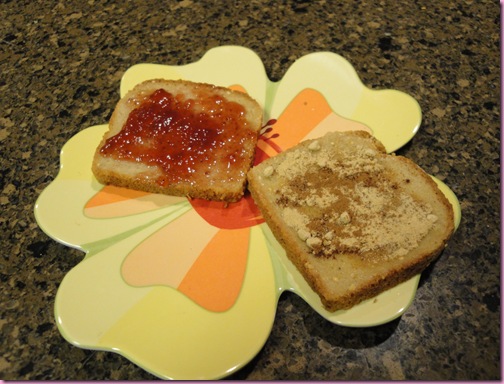 Apple with cinnamon and mesquite: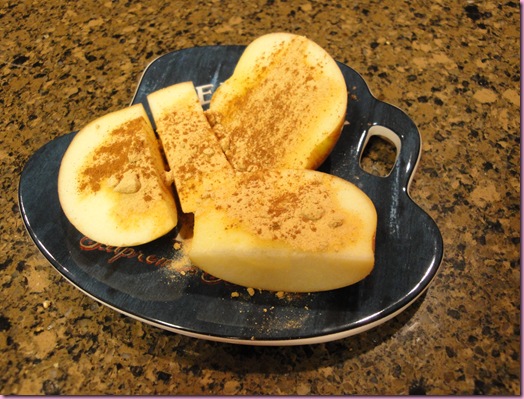 Deconstructed sushi ("raw" rice made of cauliflower, rice vinegar, sea salt, garlic and pepper, topped with carrots, bell pepper and green onion)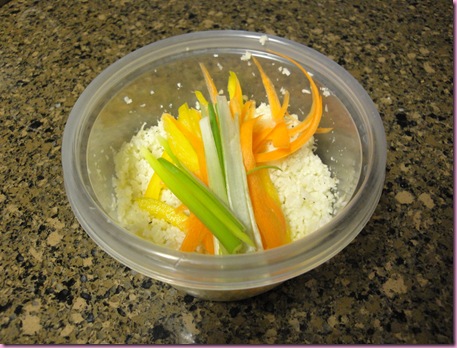 I stirred in some of this wasabi powder: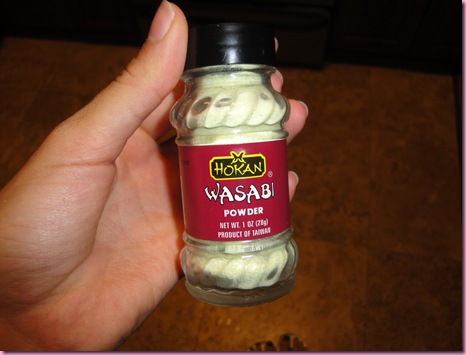 And packed it up to take to the gym with some untoasted nori sheets (that I tore apart and put into a baggie for greens and crunch), and mint leaves (yes, I carry mint leaves in baggies around instead of gum sometimes. Super weird, I know, but no aspartame, blue coloring or gelatin there).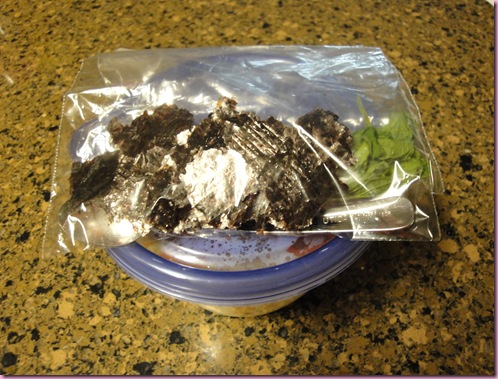 I munched that glorious snack in between training appointments, and it was stanky. Mayjah apologies to everyone I work with. Raw cauliflower, no matter how you "dress" it, has quite an unpleasant aroma. Ron said my lunch smelled like his garbage disposal 😉 For the record, it tasted like heaven.
Workout wise, I did a 60 minute yoga podcast from YogaDownload.com and 30 breezy minutes on the elliptical with a People magazine.
While I trained my face off (7 appointments in one day is not for the faint of heart), the pilot's dinner was doing its thang in the slow cooker.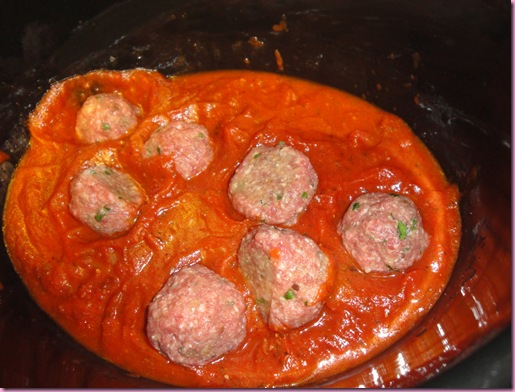 My friend Jeni (who is an angel, btw) made meatballs Monday and gave me some to make for the pilot's dinner on Tuesday. I just put them along with some organic marinara in the slow cooker, and cooked on low for 6 hours. All he had to do when he got home was boil whole wheat tortellini and top it with said meatballs and sauce glory. He was a happy kid 😀
My dinner was a goat cheese, roasted beet and shallot beast: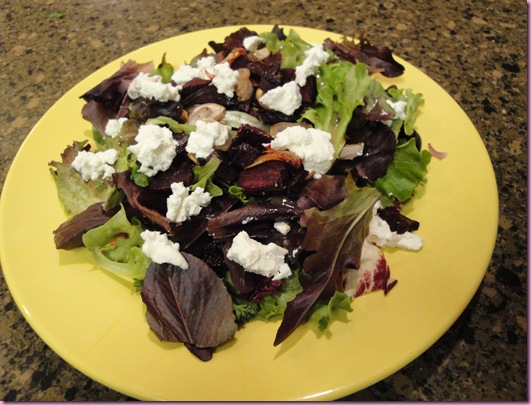 Also, an unpictured small bowl of oatbran because I really wanted something carby 🙂
I was pretty stoked to get this lovely DVD in the mail yesterday: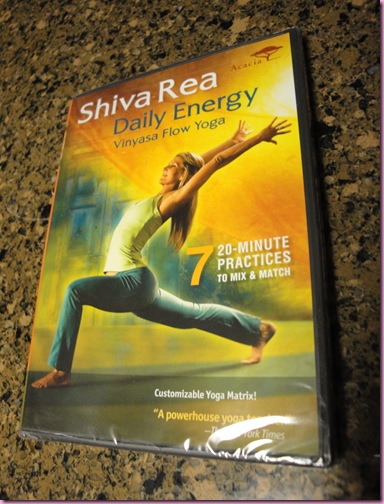 The new Shiva Rea!
I ordered it because my favorite yoga teacher EVER (Laura at the Yoga Room… OKC bloggies, please take a class for me!) studied with Shiva Rea and my twinnie friends are also fans of her.
I'll be trying it out for tomorrow's yoga sesh and will definitely let you know what I think 😀
Have a wonderful day <3
xoxo,
Gina