Like a hamster on a wheel
Hi friends! How's the day going??
We have LIFE!!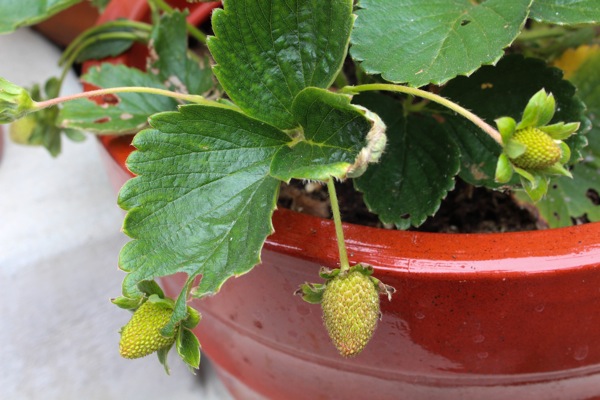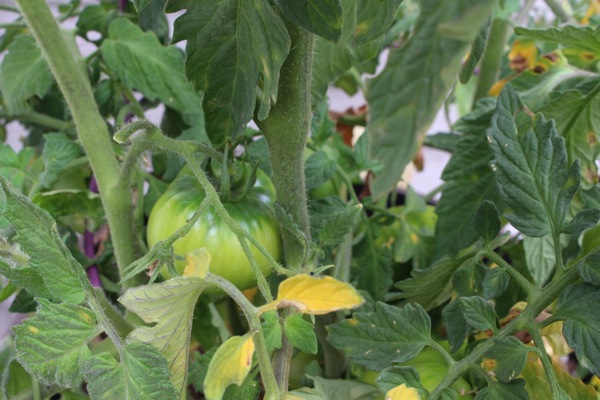 Who would have known that this Arizona girl with a black thumb would actually be keeping plants alive? I'm excited that our strawberries and tomatoes are growing! I think there's still time to get that raised bed and plant some leafy greens for the summer, too. We do have some bugs that are going after the basil, so I'm going to research so ideas to keep them away. (Let me know if you have any ideas!)
It's been a pretty low-key day over here. We had a couple of errands to run this morning, and then came home for lunch.
Salad beast, featuring a few BBQ leftovers from last night: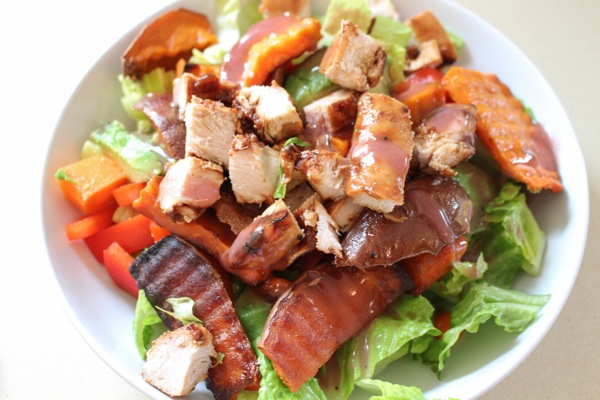 (Romaine, carrot, bell pepper, avocado, BBQ chicken, sweet potato fries and TJ's balsamic vinaigrette)
and cupcake tops don't tend to have a long life around here.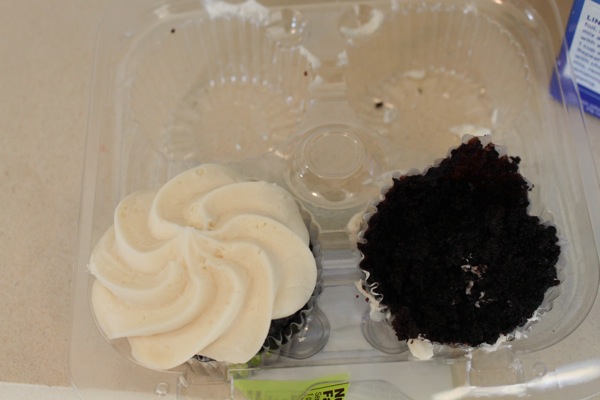 (The GF cupcakes from TJs are so good.)
This afternoon, I'm going to head to the gym to get in a cardio workout before heading out for a girl's date to see Pitch Perfect 2 with Ashley.
Since I'm taking some time off from Orangetheory (and miss those sweaty endorphins already), I've been trying to be consistent about walking. It's tough to go back to feeling like a hamster on a wheel when I'm used to hard speed intervals and quick rounds! I'm keeping with walking/easy running because it feels good to move -especially since I teach so many strength-based classes these days, minus the Zumba and spin- and I always feel energized after I shake my legs out a little. This is weird, but since the weather has been so cloudy/gloom, I don't feel very motivated to take my workouts outside (it just makes me sleepy haha), so for now, indoors it is.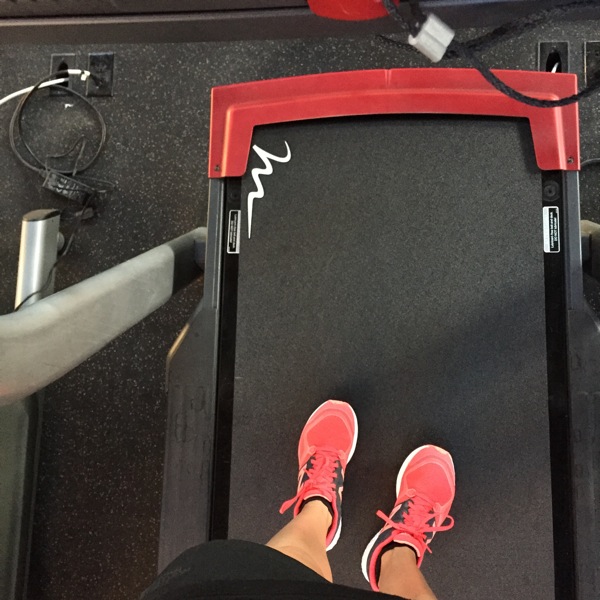 Some of the things that make indoor steady state more enjoyable:
Audiobooks! I have you all to thank for introducing me to Audible last year. I LOVE IT. It's $15 a month, and you get one credit per month to use towards a book. (Audiobooks are usually $20+.) I think it's worth the membership if you have long commutes or enjoy switching it up from music during your cardio workouts. Right now, I'm listening to Uganda Be Kidding Me by Chelsea Handler, and I have to stop myself from giggling creepily on the treadmill.
The POSH podcast. I'm still obsessed with this, months later. They have a new podcast each week, and it's club remixes of beloved top 40 songs (with some rap and old-school thrown in). I get sick of my playlists so quickly, especially since I use a lot of my favorite songs to teach, so this way, there's always something new.
Add in incline. Strategies like this hill workout get my heart rate up quickly, and incline is a simple way to add challenge/stressors without increased impact.
Change up cardio modes. I like to do 10 minutes on the treadmill, 10 minutes on the Stairclimber, and 10 minutes of intervals on the rower (30 seconds hard, 30 seconds easy). It goes by so much more quickly that way!
What's your favorite mode of steady state cardio? Do you prefer indoor or outdoor workouts? Any amazing podcasts or Audiobooks you've loved lately?
Hope you have a great night <3
xoxo
Gina