Hi friends <3 Thank you so much for the feel better wishes last night. I woke up feeling a thousand times better, so I'll be taking it easy and hydrating like crazy today before I go to work for a few hours.
The Pilot knew exactly what would make me feel better:
Soup and salad from Choice, eaten at the madre's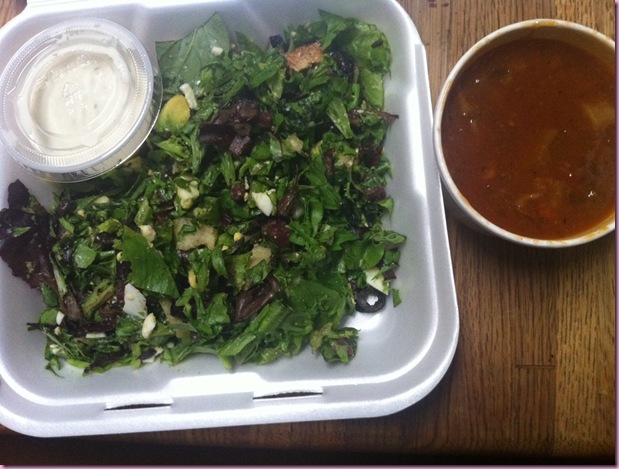 (Veggie soup and a salad with mixed greens, jicama, beets, olive, avocado, baked tofu and ranch dressing)
and a field trip to Whole Paycheck.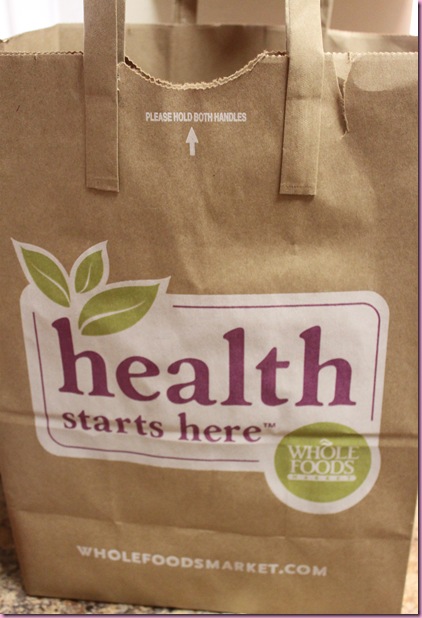 Now I'm on the inside, looking at my list
Organic chicken, kale salad
And a lemon twist
Some girl in yoga pants is looking at me funny
I'm just trying to find a decent Pinot Noir
For under 20! Then I take it to the
Cheese counter: Humboldt fog!
Just ran out sir!
Take it easy man, I try to calm myself
I've been on edge ever since they took
Kombucha off the shelf..
[Watch the video if you haven't already.. it's pretty hilare]
We got some staples (smoothie supplies, gluten-free bread and pretzels, organic fruit and frozen berries) + quite a few random purchases, including these: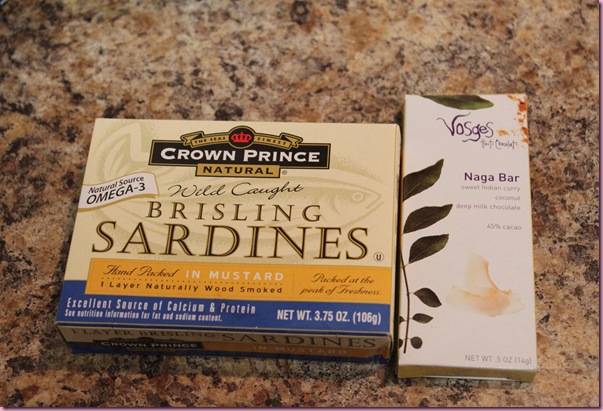 Sardines, which I've never had before- I'm a little creeped out! I've been craving cheese so much lately, so I think I may be low in calcium since I haven't been feasting on salad beasts as often. Sardines are a great source of calcium, iron and protein… so we'll see how they taste 😉 I may have to film it haha. I also got my mini Vosges fix: the Napa bar 🙂
A magazine, for some meal ideas: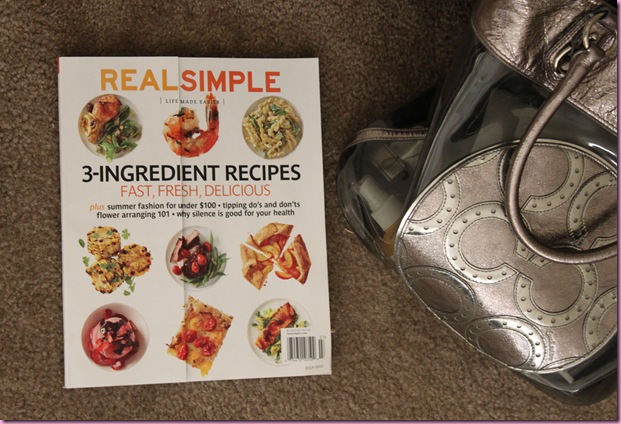 and ingredients for those gluten-free bars. Hopefully I'll be able to make this before work and get the recipe up today 😀
Breakfast this morning was a smoothie, per usual: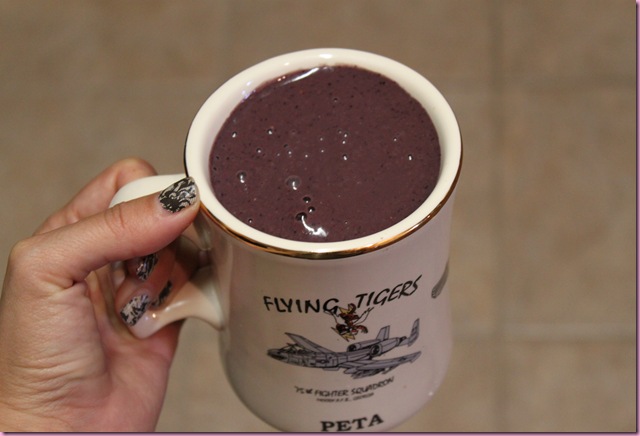 If it ain't broke…
-1.5 C almond milk
-1 small banana
-1 scoop Sun Warrior
-1 T raw cacao powder
-handful of spinach
-cinnamon + a little honey
-1 C mixed frozen organic berries
and a chocolate almond butter macaroon… just to make sure they're good before I mail them out 😉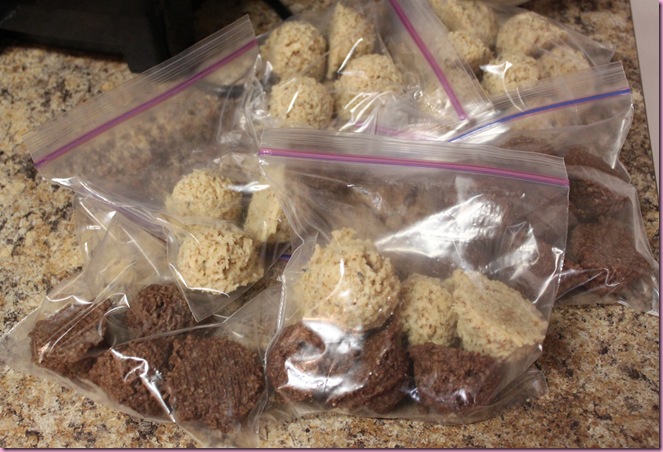 Off to a doctor's appt and then to the post office!
See ya in a little while with a Family post <3
xoxo
Gina
Something to talk about: What run/random food purchases have you picked up lately? I always love hearing about new things 🙂 Have you tried sardines before? Creepy or delicious?