Ocean Spray #evenbetter Beach Bash!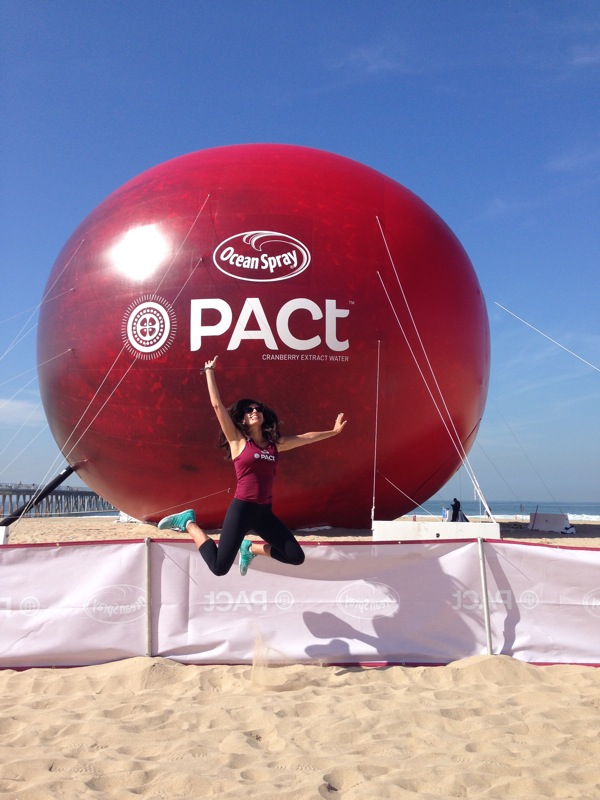 Last week's Ocean Spray event at Hermosa Beach was such a blast. I was so thankful to have been invited to participate in the day's events, which included a chat from a NYT-bestselling Registered Dietitian (Frances Largeman-Roth), Maria Menonous (one of my personal fitspirations), the new PACt™ cranberry extract water, and the glorious giant inflatable cranberry.
The ocean breeze, sandy toes and warm sun weren't too shabby, either. 😉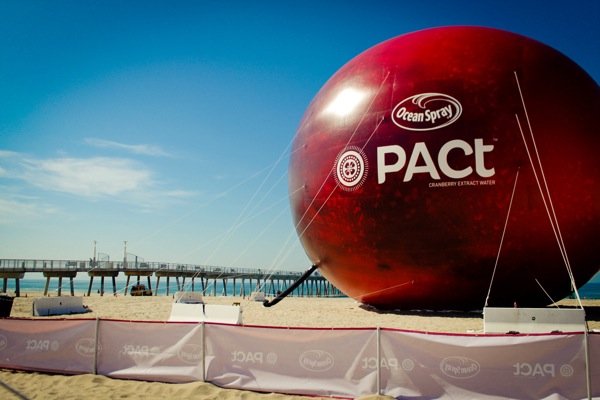 2211f8a9ced8d9591860b49b1de1d3185e0c4fa23152a3687f
I was invited to teach a couple of classes, along with two blog friends: Cassey (whom I've been able to meet and hang out with a few times now), and Ashley (whom, unfortunately, I didn't get to meet. She taught later in the afternoon, and I had to head back to San Diego to avoid the sllloooowwwww ccrrrraaawwwwll of traffic on the 405).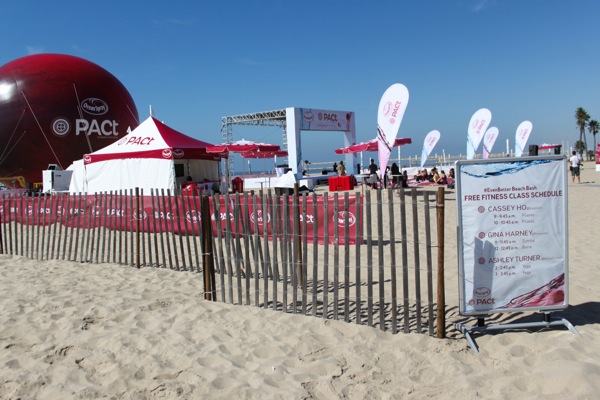 Despite the many years I've worked as a group fitness instructor, I still get this nervous, uneasy feeling before teaching in a new setting. Tina Fey described it best in her book BossyPants, calling it Imposter Syndrome. In a nutshell, I get the irrational fear that when I teach, tomatoes will be thrown at my face to a chant of "YOU SUUUCK." In this case, I kept imagining angry fitness fanatics and dodging flying PACt bottles while bashfully Zumba-ing around the stage.
Thankfully, it was nothing like that. 😉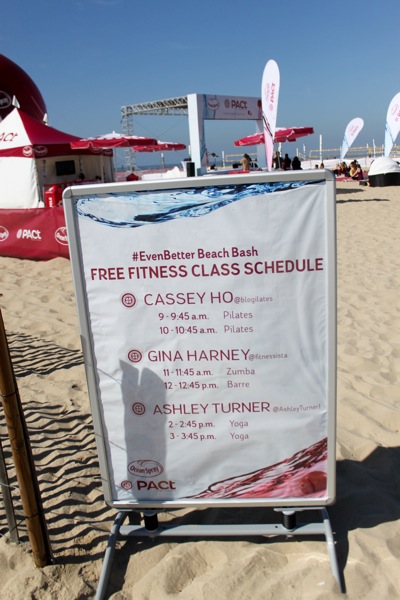 When it was my turn to teach, the nerves melted away, and it suddenly felt like NBD. I was just so happy to be doing what I love to do so much: teach fitness!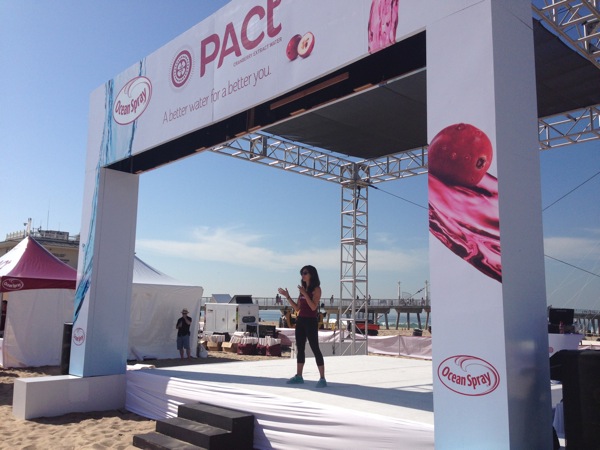 I led a super sweaty Zumba class, and then a thigh-burning barre class.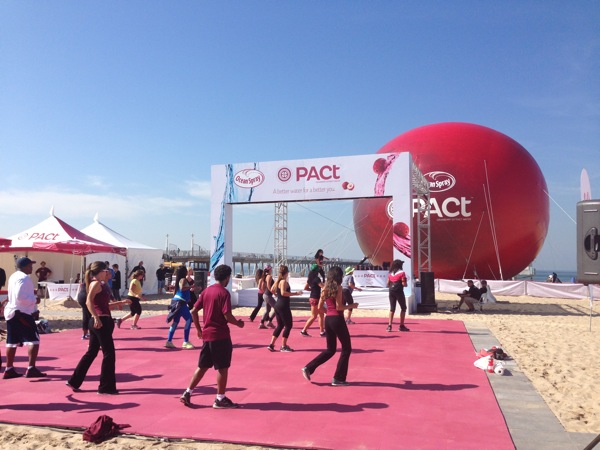 After teaching, I had the opportunity to listen to Frances speak about the benefits of a fresh, whole foods diet, and answer questions from the crowd. I learned some wonderful tips from her, and one that I started using immediately with Liv: "eat the rainbow." It's something that I try to follow myself and offer her in daily life, but we've certainly hit the picky toddler phase where Liv seems to prefer brown/white foods and sweets. There are a couple of standbys we'll stick to (green smoothies, fresh fruit/berries, kale chips), but sometimes she doesn't feel like eating vegetables, which Frances also experienced with her own children. She taught them about "eating the rainbow" and aiming to have a variety of color on their plate. I tried it at dinner that night, and someone ended up eating ALL of her broccolini. It was amazing! Just today, she ate her zucchini saying, "I need the GREEN part in the rainbow." She totally got it!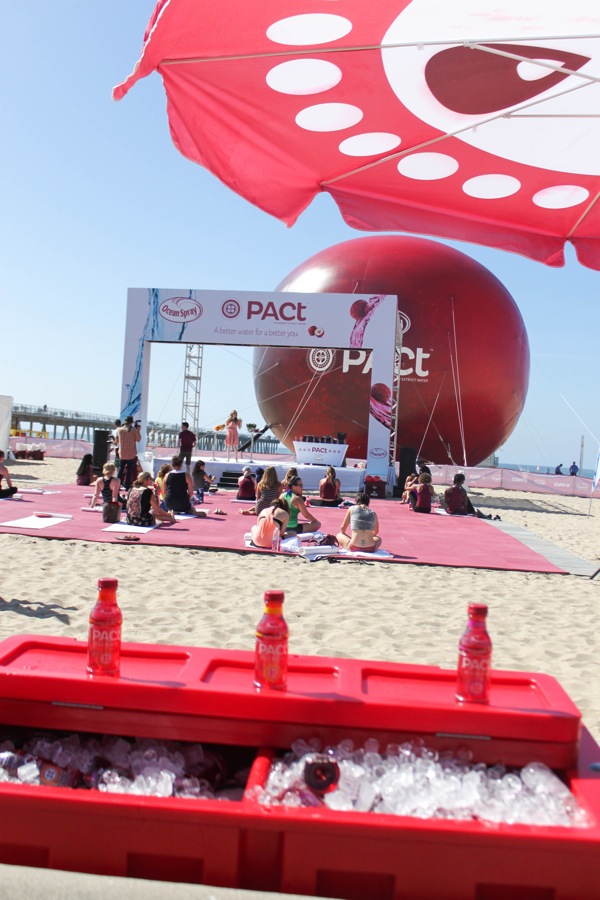 DJ Shakee mixed some sweet beats during the event, and they also had PACt™ galore for class participants and passerby. I ended up chugging two, and was delighted with how refreshing it tasted, especially after teaching. In each bottle, they packed the benefits of 50 cranberries (through an extract providing proanthocyanidins, which aren't found in water alone), and the ingredient list is simple. It's sweetened with stevia, agave and monk fruit extract. I was expecting the taste to be slightly bitter from the stevia, but it wasn't at all. It's perfectly sweet and each bottle has 10 calories.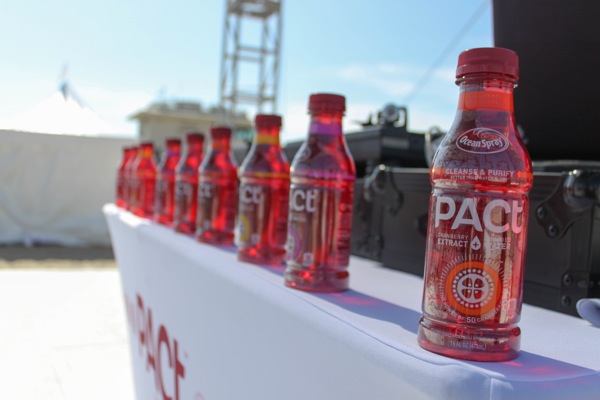 Before heading home, I meandered around on the strand looking for some lunch to take with me. There were so many cool restaurants and little shops! I found a spot called Greenbelt and ordered a kale and chicken salad for the road.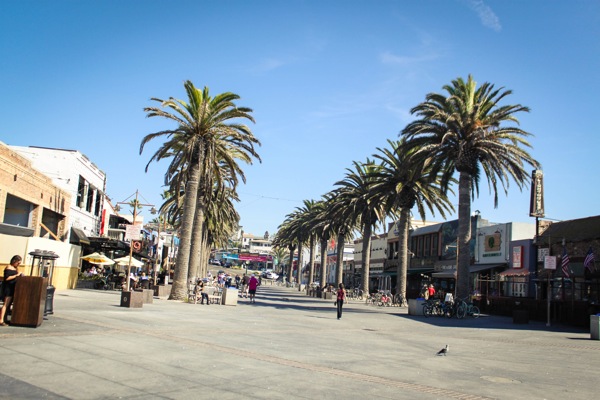 It was an amazing event, and I am very thankful that I had the opportunity to attend <3
What's your favorite part about your job?
Hope you have a lovely night <3
xoxo
G