Once, Twice, Three Times a Vampire
Heyyyyyy 😀 Happy Monday! How was the rest of your weekend?
Our Sunday was muy bueno—we cleaned around the casa and Jeni and I convinced our pilots to see New Moon with us. The snide comments were pretty minimal… the guys just waited until the movie was over to make fun of everyone 😉 And yes, the girls and I just saw New Moon a couple of nights ago for the second time. I think I've gotten my fill.. for now 😉
Some of the foodie highlights from yesterday:
MILLET BREAD (I can't even tell you how much I love this carby delight) topped with the chipotle almond butter Heaby sent me.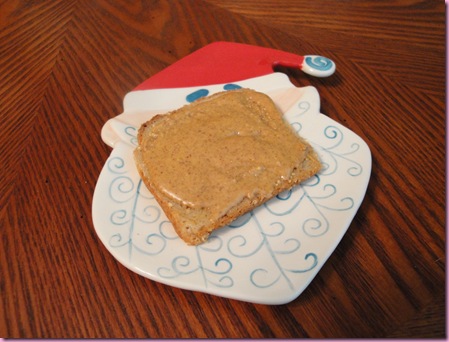 On top of a Santa plate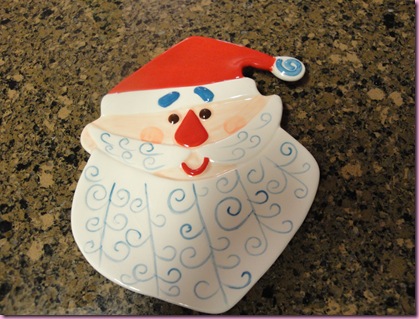 HEAB, we might have to work out some kind of macaroon/almond butter trade off 😉 That chipotle almond butter is my dream come true- amazing!
Sweet potato with Herdez and raw goat cheddar with wilted spinach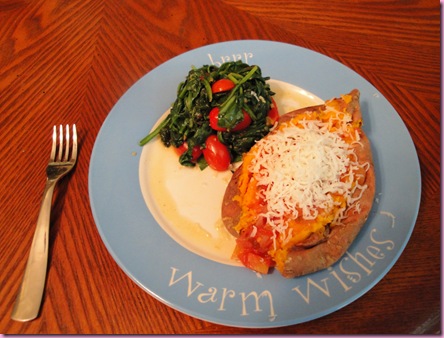 More ginger chocolate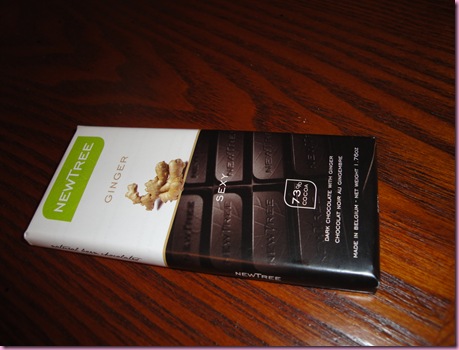 Fajita dinner!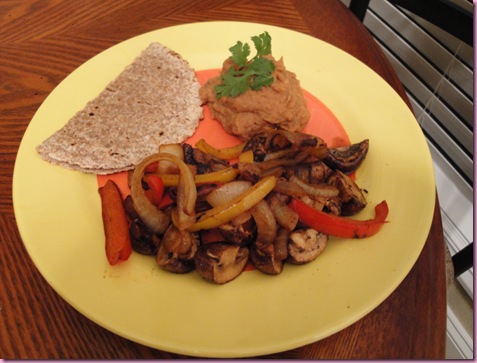 My "meat" was portobello mushrooms, served with vegetarian refried beans and a little Ezekiel tortilla 😀
While I put my fixings all on one plate, the pilot did a build-your-fajita station (he had steak fajitas with avocado and sour cream on white tortillas)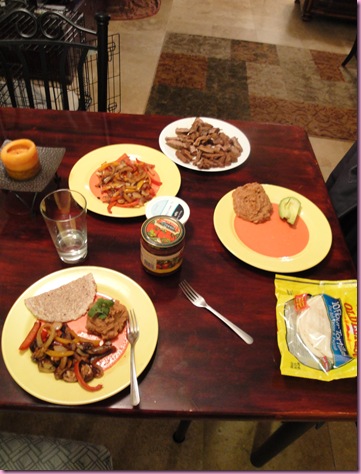 And yes, we ate without placemats last night. Cannibals! haha
I didn't eat very raw yesterday, because we hadn't made a grocery stop at the commiscary yet. Trying to eat raw without fresh produce is like taking a Bikram class next to a deodorant-free sweaty man. It can be done, but is not an easy task 😉
I did get in an awesome workout– 20 minutes of hot yoga in the guest room (91*!) before my internet cut out and an hour of walk/sprint/steady state on the base track. Not too shabby 😉
To be honest, my foot started bothering me last week after I took the jazz and tap class. This old lady isn't used to bounding about like she used to, and I think the impact from landing tweaked my foot. I've been taking it super easy and yesterday I decided to try running a little to see how it felt. It didn't hurt at all (thank goodness) and my foot is still in pretty decent shape. I'm still trying to decide if I'm going to run the 1/2 marathon in a couple of weeks… my aching foot got in the way of my last long run and I don't feel ready for it. No matter what, I'm going to go and cheer my friends on, and I may decide to run it for fun and not for a time. We shall see… but you can bet your booty I'm running the Princess Half in March 😀
I'm off to walk the puppies then hit up Wizzle for the rest of the groceries.
xoxo,
Gina
Something to talk about: Have you ever dropped out of a race? Will I feel worse if I don't do it, or if I do it and don't do as well as I could?? My last half, I was SO ready for it and finished feeling STRONG and elated—right now, I don't feel nearly as prepared :/
Something to do: Check out the AMAZING giveaway my favorite twins are having! It's your chance to try some of their delicious treats… especially that flatbread… ohhhhhh yum 😀
Something else to do: Get in a good laugh and a good cry by listening to Santa's Brat Patrol and Christmas Wish on Johnjay and Rich (their podcasts are available on iTunes—just click "Best of Johnjay and Rich"). I love listening to Brat Patrol –cracks me up- and Christmas Wish warms my heart.. Here's a little blurb about Christmas Wish:
How a "Wish" is Chosen and Granted
Listeners are asked to submit a letter nominating a family they know of who could use a helping hand. Letters are received via our website at www.johnjayandrich.com , fax or mail. The chosen families are selected by committee. Families in need must meet specific criteria as established by the Foundation. Once the family is selected, the letter writer is invited to join Johnjay and Rich for the Christmas Wish radio segment. This is all a surprise to the selected family. The family is called live on the radio and their story is read by the person who nominated them. At the same time the Christmas Wish "Elves" knock on the receiving family's door to deliver their "wishes/gifts" immediately. Wish fulfillment has included new clothes for the family, toys, groceries, bedding, mattress, gas, auto and home repairs, furniture and specific household bill payments, etc. Each "wish" and be heard again online through podcasts delivered on www.johnjayandrich.com through the Christmas Wish section of their website.
So as you can see, they work diligently to help families in need this holiday season. While it pains me to hear stories of people in unfortunate and devastating situations, it also makes me so thankful that we can look out for each other and provide a helping hand in a troubling time. If you'd like to make a donation to Christmas Wish, please click here.