Schweaty July Workout + Motivational reads
Hi friends! Happy Monday <3 Before I get into my near-death experience story (not really, but still super creepy), here's a Schweaty July Workout for ya.
This is part of the July Workout Calendar, so feel free to hop in and join in as much as you'd like over the next month. I'll be providing new workouts + calendars as a way to help set up your own training plans, but always adjust or make changes to accommodate your personal needs. Of course, check with a doc before making any fitness changes. As sad as I was to see the Summer Shape Up end, I was also excited to start creating new monthly workouts to share- hope you love this one!
This workout can be done on any cardio equipment of choice (I'd recommend the treadmill, elliptical or spin bike) and has suggestions for incline and speed. Push yourself, mmm k? If it says increase resistance or speed, increase it according to your fitness until you reach your personal level 9 of exertion. As the title suggests, you should be dripping sweat when it's all over! If you still have energy to burn, you can repeat the meaty portion of the workout (skipping the warm-up) one more time if you'd like.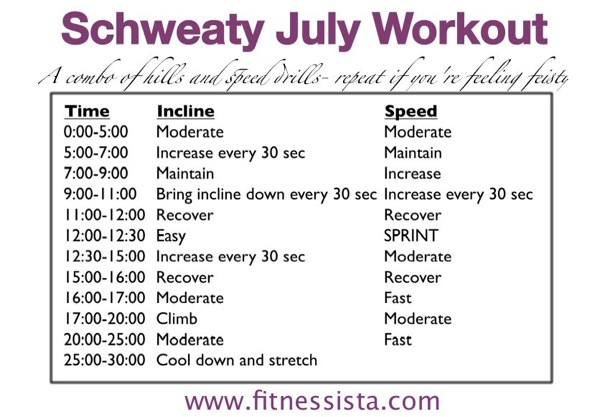 So last night, I had my first close encounter with one of the scariest desert creatures: a rattlesnake. I was leaving the gym and held open the door for the woman who was leaving behind me. I let her walk ahead, and was messing around on my phone when she stopped and called back to me, "there's a snake up here and it's rattling!!!"
I looked up the sideway to see a rattlesnake slithering towards us on the sidewalk.
Thank goodness she saw it. If I were out there on my own, I would have been walking, messing with my phone and probably would have ran straight into the snake. New habit: be a little more aware of my surroundings. Yipes. I still have the herby jeebies.
When I got home and told the Pilot the story, I went up to get ready for bed and saw one of my favorite books on the shelf in the closet: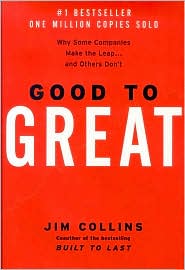 In honor of "Make It Happen" Monday (declare a goal for the week and write it down! Make it happen), I thought it would be fun to talk a little about motivational and inspirational reads.
Here are some of my favorites:
Psychology of Achievement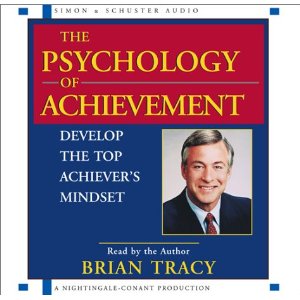 (Source)
I have this one on CD and is awesome for long commutes, especially when you're trying to figure out a plan to set and achieve goals. Brian Tracy also has a pleasant voice to listen to, and his words of advice and wisdom helps me back to the core of my goals and create an action plan. 
7 Habits of Highly Effective People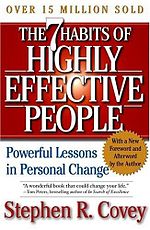 (Source)
I've read this book twice and it's a fantastic reminder that everyone can see the same thing very differently. It provides steps to creating your own personal change while using resources to the best of your ability. 
The Secret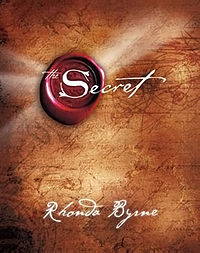 (Source)
This book kind of has a goofy rep, but I'm a believer. I don't think that by "thinking about things you're making them magically happen" but that by keeping your goals and desires constantly in your mind, you're more likely to take steps everyday towards achieving them. It's an easy read, and one that I definitely recommend.
So you do read self-help or motivational books? What are your favorites? 
What's something you're going to make happen this week? Mine: film Tabata Thursday video (#3! Wahoo!) and get the house baby-proofed.
Hope you have a wonderful day!
xoxo
Gina
Something to think:
"Take care of your body.  It's the only place you have to live." — Jim Rohn