Schwinn Instructor certification + snack IDEAs
Hi friends! How's the day going? Hope you're enjoying the afternoon! New post up on the Family page and don't forget to enter the White Plum giveaway!
Helloooo from IDEA aka the Superbowl of Fitness. I look forward to it every year, and always walk away armed with new teaching strategies and inspiration. I highly recommend it if you're a fellow fitness professional.
Since I have to leave the conference a little early this year -my yoga teacher training graduation and party are on Saturday!- I browsed through some pre-conference sessions to see if there was something I could add in. A Schwinn indoor cycling certification with Amy Dixon and Jeffrey Scott? Done and done. I was excited to brush up on my spinning knowledge. I've been teaching since 2008, but cycling-specific continuing education has been few and far between (mostly at fitness conferences).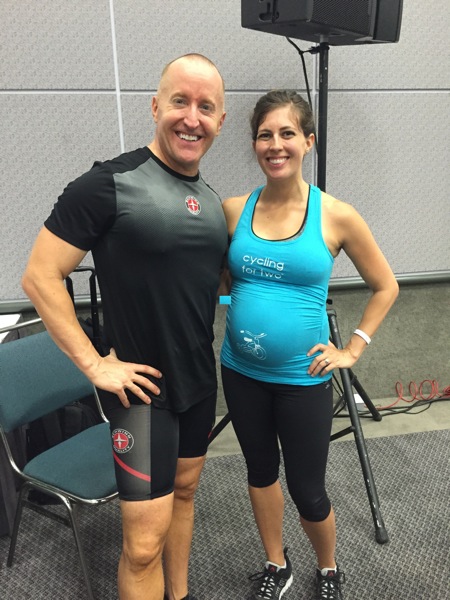 Last year, I had the pleasure of attending one of Jeffrey's classes (Pimp My Playlist) and as blown away by his charisma and energy. If I could, I would take a class from him all the time. To me, he's the ideal type of instructor: leads a safe and effective class, makes you work HARD, and transforms it into a fun/party atmosphere. To me, this is the trifecta of group fitness magic.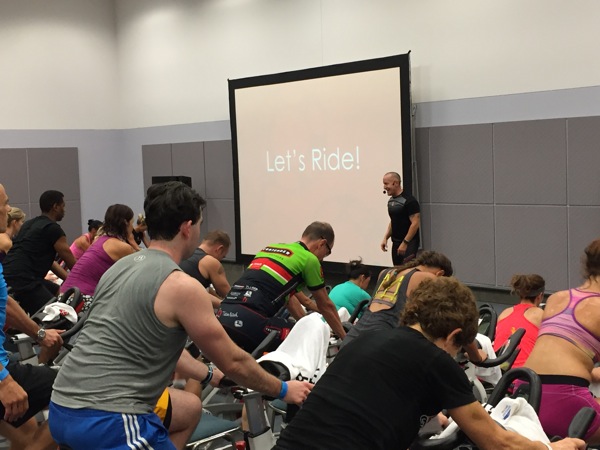 The initial portion of the certification went over critical instructor knowledge: the components of a bike, how to properly set up a participant on the bike, and anatomy. Next, we moved onto my favorite part: coaching! I'm ALWAYS looking for new coaching strategies and skills, so this was particularly helpful. Usually when I learn a great tip or technique, it translates across all of the modalities that I teach, and this was no different. We learned how to coach through context, clarity and content, while using mind and body cueing, motivation, and awesome music. I'm so excited to take this knowledge and implement it into my classes.
Next, we had our first ride of the day! Jeffrey led us through an energetic class with 3 stages. Each stage consisted of interval training and a 3-part climb. You know it's a great class when you're finishing up, and had no idea that 55 minutes had passed. So, so good.
We took a lunch break and walked around -the ESPYs are here, so it was fun to get a peek at the red carpet fanfare- and headed back for more coaching tips and structuring our own classes. Since I love musical cardio, I'm guilty of leading my classes song by song, and we do whatever the music *tells* us to do. For example, a Muse song would be a heavy climb, while a Fallout Boy song would likely be a sprint. I'm going to start using more stage-based training in my classes. Not only does it give a solid purpose to the ride, but it also creates a sense of consistency, instead of switching song by song by song. (I'll still totally do musical cardio for my own workouts!)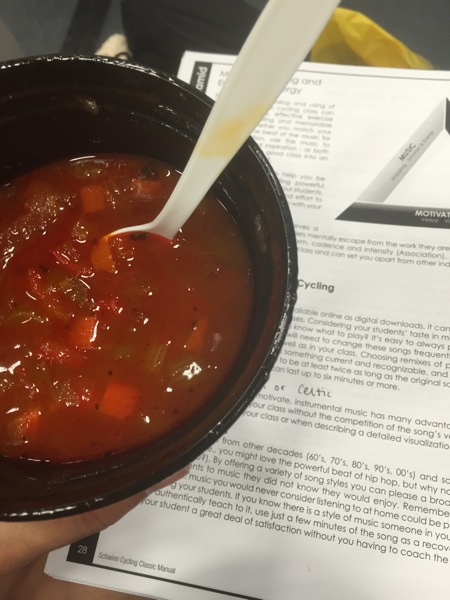 Next, we got the chance to ride with Amy, who is a fireball of energy. She had a energizing playlist and lead us through a combination of sprints, hills, and 3-minute distance drills. I was dripping in sweat when we were finished.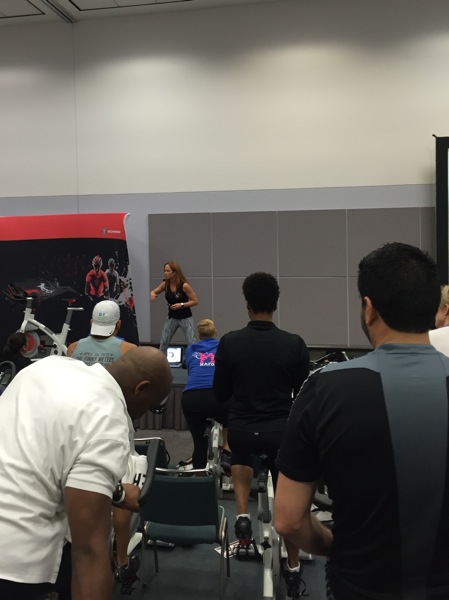 Next, we got our certifications, a CD, DVD and these snazzy T-shirts.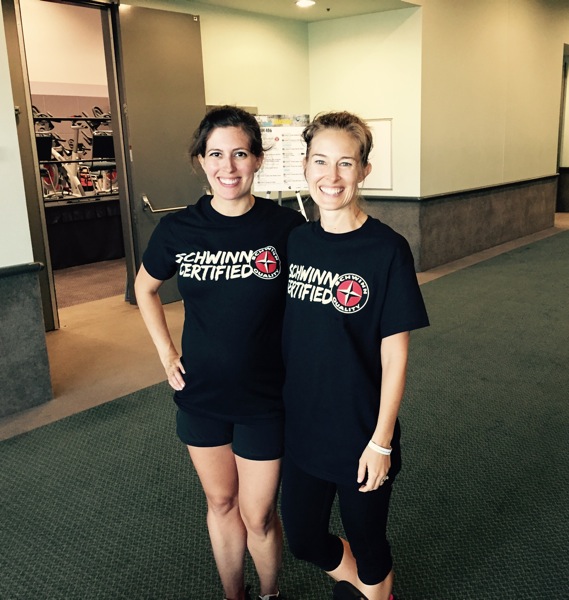 (with Jess)
Then, all the food! I was definitely thankful for my snack arsenal today. 🙂
Before I hit the road to LA, I put together some snacks that will travel well and also last in my backpack to enjoy in between sessions. i've learned the hard way with fitness conferences that if you don't bring your own fuel, things can get hangry really fast. For my first fitness conference ever, I'm pretty sure I hardly took any snacks with me even though I was taking classes all day. The worst part? There were hardly any food vendors. We got to PF Chang's for dinner and I almost started eating my napkin. Fail all the way. Live and learn, right??
Thankfully the IDEA Expo is packed with snacks and new foods to try, but I like to have my own stash with me to enjoy on quick walk to my next class or lecture. I also like to share with friends, so if you are at BlogFest and want an amazeball, I'm your girl haha.
Here are some of the goods!
Paleo bread, yogurt, berries, amazeballs,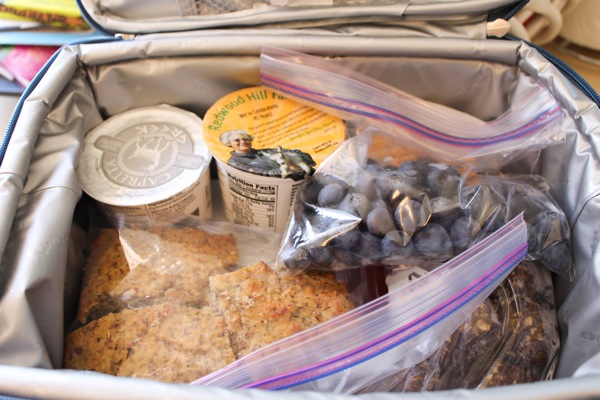 Oats and chia seeds, gum, bars, coconut water, almond milks and protein powder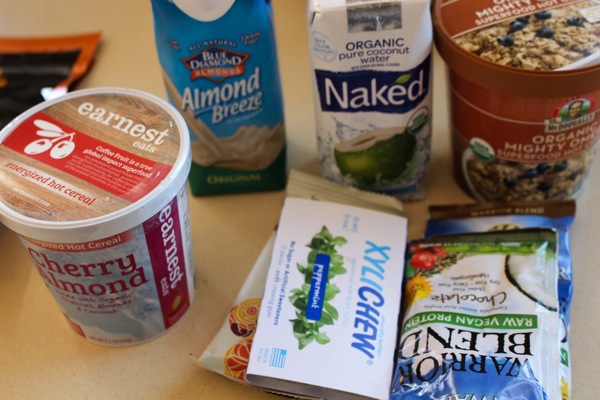 (For overnight oats, breakfast cookie cereal and chia pudding)
Fruit stash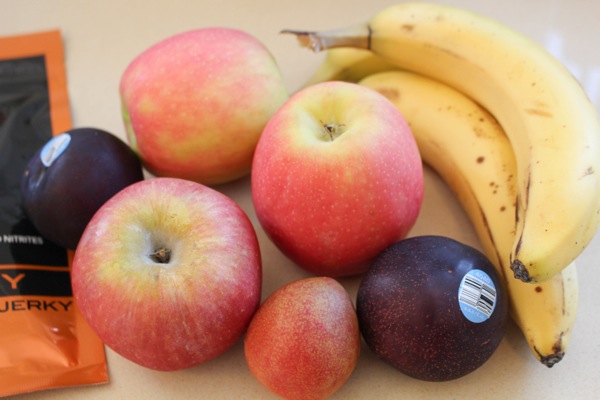 Turkey jerky (they have this brand at Whole Foods, but I usually pick it up for way less at Target)
Almond butter packs, almonds,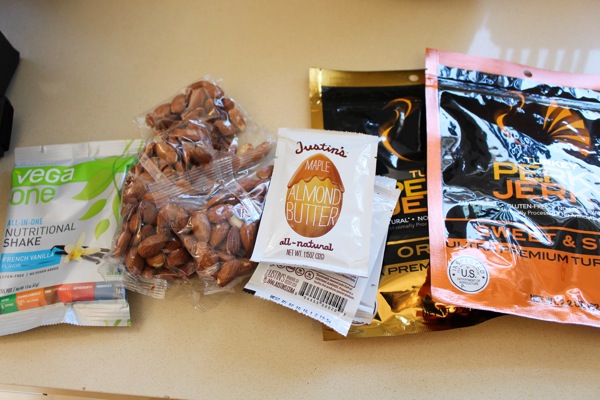 and some tea and chocolate. Always necessary.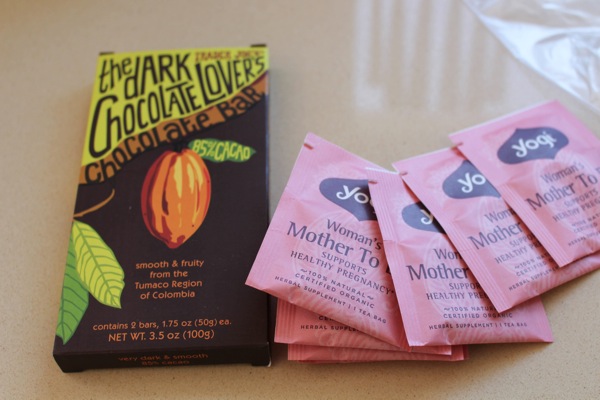 What are some of your favorite grab-and-go snacks? Is there something you always take with you when you travel? What cardio song are you loving right now?
Also, please let me know if you have any suggestions for restaurants or close dining options to Downtown LA! You always have the best suggestions. 🙂
Have a wonderful morning! I'll be Instagramming and Snapchatting while I'm here if you want to follow along (@fitnessista).
xoxo
Gina