Hey guys! HOLY MOLY! I am so very thankful for all of your heartfelt comments, thoughts, good vibes and advice on today's doggie crisis. I loved reading them and each one put a smile on my raccoon face –bad day to wear mascara 😉 You certainly know how to pick a girl up when she's feeling down and from the bottom of mi corazon: thank you <3 Ya'll are just so lovely and wonderful- what can I say 😀
This is the current situation in our casa: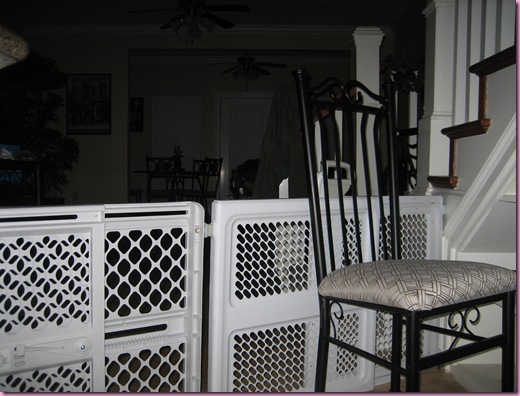 Two baby gates and a chair separating the living room from the kitchen. The pilot and Viesa are in the living room and Bella and I are in the kitchen- we'll switch in a little while. Still have to figure out what we're going to do but will probably sleep in different rooms with our respective dogs tonight, because if we try to kennel them overnight, they'll cry too much and the pilot flies tomorrow. Bummer!
This afternoon after our trip to the vet, I just needed some chocolate in my life.
I picked up these babies at the health food store: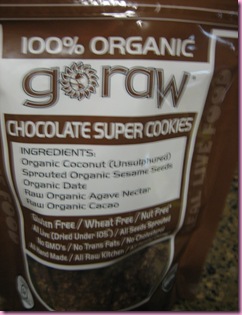 and they rocked my face off: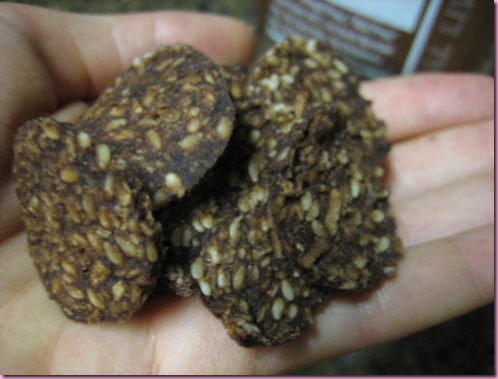 Then, I made something scrumptious for dinner.
Quinoa Confetti Casserole from Eat, Drink and Be Vegan
Before: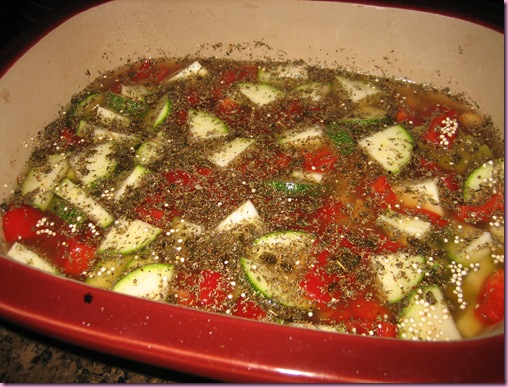 After: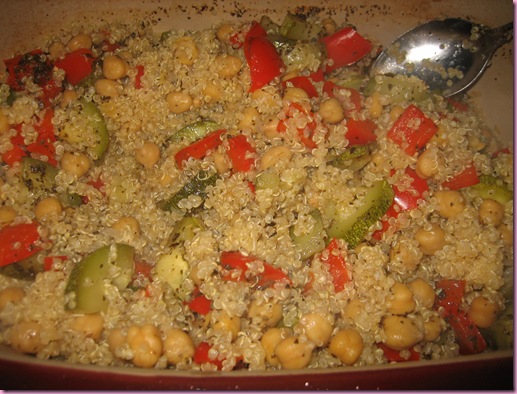 Fluffy quinoa with chickpeas, veggies and spices. Oh yeahhhhhhh. (The pilot also had some organic beef with his casserole to satisfy his carnivorous needs)
And I got to use one of my favorite casserole dishes from Pampered Chef: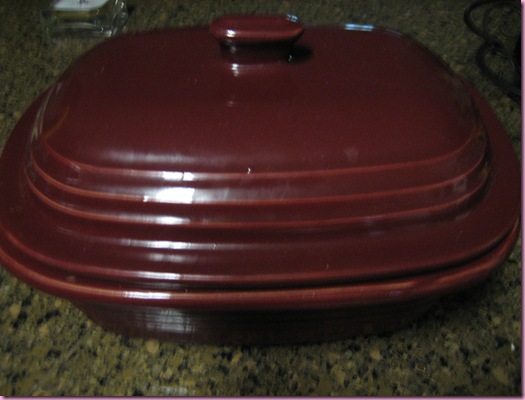 Makes me feel so Betty Crocker 😉
Afternoon snack: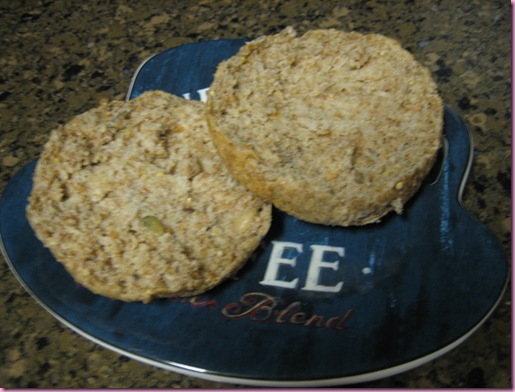 I just ate it plain today.. no organic butter, almond butter, nada. I just wanted doughy, carby, grainy goodness.
I packed up the macaroons for the Shape Up winners!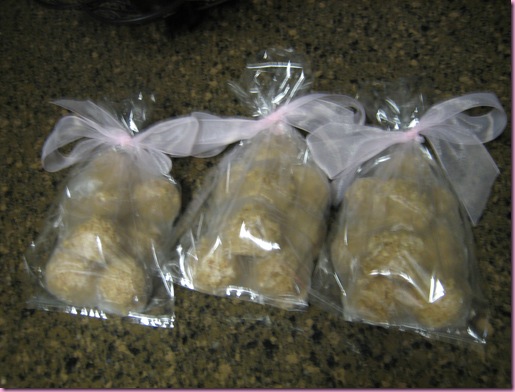 Packed up my water and some quinoa casserole to munch after teaching: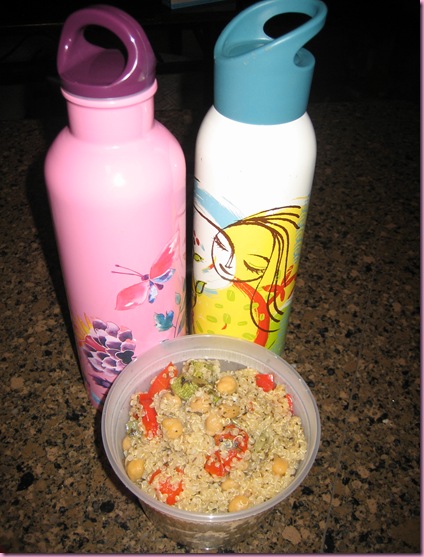 Hit up the post office, took a vinyasa class, taught spin and then went to my training appointment.
The quinoa was hard to eat while I was driving to the other gym, but it was soooooooooo freaking delicious. It had a lovely earthy taste to it and I adored the fact that it was packed with high quality protein. Winner, winner, quinoa dinner.
Funny quotes lady and I decided that one day she's going to grunt and make funny noises like the guys who lift weights while I play the annoying trainer and yell, "COME ON!!!! 1, 2, 3, 4, PUSH!, 6, 7, BREATHE!!!!" And then she'll throw the weights down and look at her muscles in the mirror. How hilarious would that be??? Hahaha!
When I got back to the casa, I had a little more quinoa and am sitting on the kitchen floor with the invalid (aka Bella) and a cup of green tea.
Hope you all have a wonderful night and I'll see ya in the morning!
xoxo,
G$
Weight training 101: Usually I tell clients, just to simplify things, not to weight train every day. It helps to keep them from working the same muscle groups within the 48 hour recovery period and will enable them to grow the lean muscles (and burn the fat) their looking for. There are a few splits for weight training, and honestly, I think weight lifting 3x a week is the way to go. Of course, if you want to do more than that, then go for it (!) but make sure you follow a proper split pattern and give your muscles time to recover to get the results you're looking for.
You can do:
1. Full body 3x week (1 exercise per muscle group)- circuit style training that works your entire body in one session (think "boot camp", "Shred", "Crossfit", etc)
2. Synergist muscles (these are muscles that get worked at the same time you're working the agonist muscle., which cause the movement. For example, in doing push ups, the chest is the agonist muscle—shoulders, chest and triceps assist in the movement of the push up and act as the synergist muscles); these are the synergist muscle groups: Day 1) Shoulders, chest and triceps, Day 2) Gluts and Calves, and Day 3) Back and Biceps. *****I have tried all of the muscle splits quite a few times and have found that this is the one that gives me the best results. You have to play around and see what works for you!
3. Antagonist muscles (these are muscles that work in opposition to the primary (agonist) muscle and cause the limb to return back to it's starting position); 1) Chest and Back, 2) Triceps and Biceps, 3) Quads and Hamstrings, Day 4) Abs and lower back and 5) Front delts and rear delts (shoulders)
For some full body workouts, check out The Fitnessista Workout and for a workout targeting different muscle groups in each session, try Week 3 of the Summer Shape Up.
*if there are any weight training/cardio questions, please let me know in the comments and I'll get answering!! Remember, weight training is muy importante for healthy bones and a fit bod—don't be afraid to get in there and pump some iron! My motto: Change create change. Anything you can do to switch up you're current routine is a good thing and your body will respond 😀