Hey guys! Hope you had a wonderful weekend 😀 My Sunday with the fam was awesome <3
To address some of the comments from yesterday, the only child I'm with is "food child". No baybays over here, for now. The reason why my diet has been a little "lax" this weekend is because I'm seeing food I haven't seen in 5 months! So you can bet your booty I'm going to eat some of the delicious Funfetti cake nana made, REAL Mexican food and some ooey gooey cookies whole grain cookies. Since I eat like an angel at least 90% of the time, I figured it was a great opportunity to live it up and have a treat weekend!
The pilot and I had bfast at the madre's.. she made me some oatmeal topped with strawberries and banana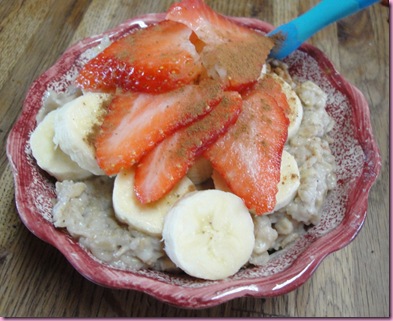 Then we set out on a treacherous run at Sabino Canyon.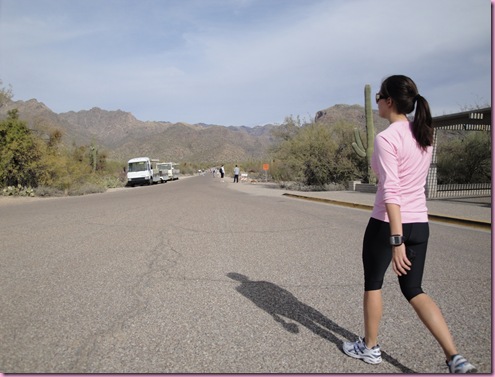 The reason I say treacherous is because it was uphill for the first 3.5 miles and we were HUFFING it. The trail kept winding up, and up, and up, and we had to really push ourselves to finish the first half. The original plan was to go for 9 miles, but we ended up doing 7.25 in 1:08. Not too shabby considering the terrain!
We were triumphant 😀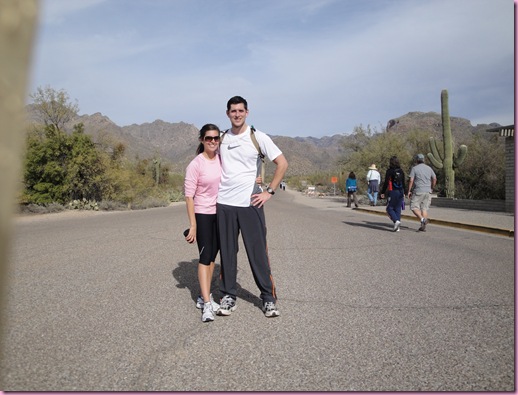 On the way back to madre's, we needed something fresh and tasty to drink, so we grabbed Xoom Juice.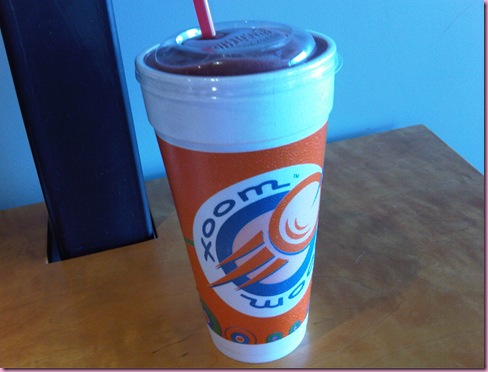 I got the Acai 101 which had apple juice, bananas, strawberries and acai. Pretty amazin'
We checked into the hotel on base and I have to say, I'm pretty impressed with military hotels. For the most part, they're always clean and safe, and you can't beat the price—under $40 a night!
We have a little living room: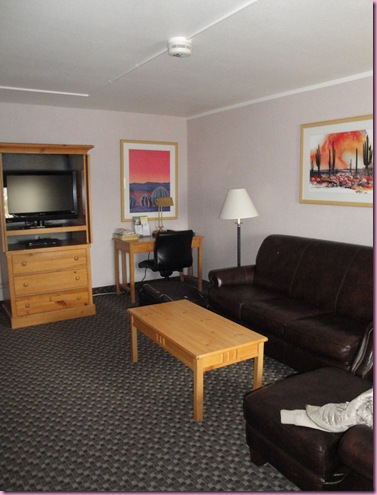 Kitchen area: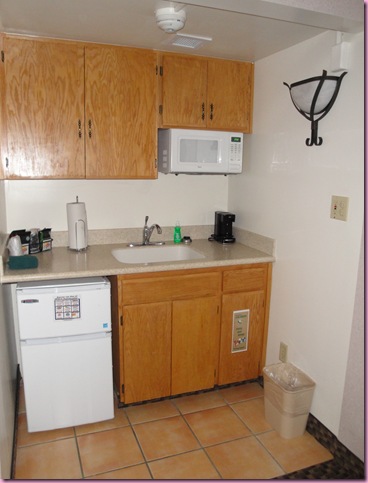 Bedroom: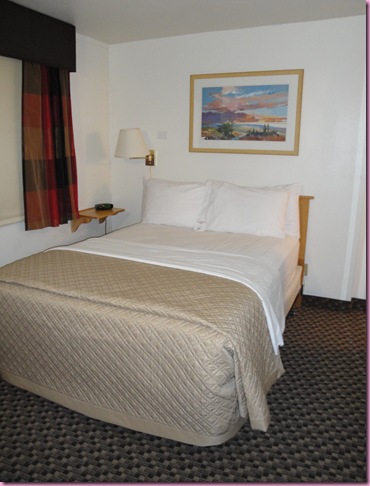 Little flat screen: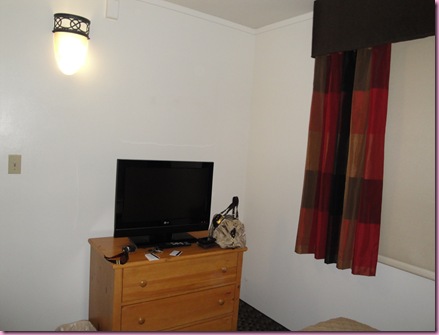 And powder room: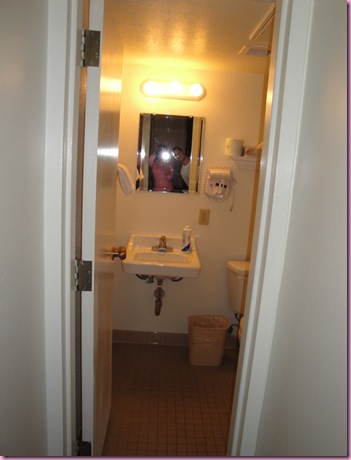 Not bad at all 🙂
We showered our stinky faces, got ready, came and grabbed the familia and then headed to my great-grandparents house.
On the way there, we had to make a stop at In N Out for the boys…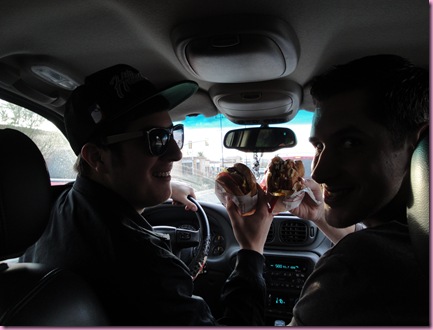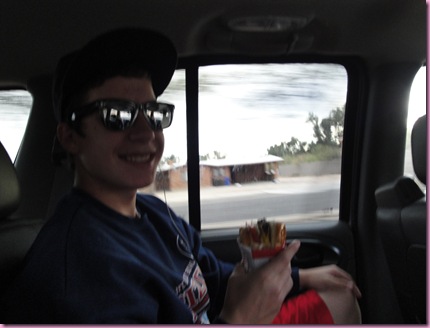 They enjoyed their burgers and when we got to my great-grandparents, I was surprised by my mom and nana who stopped and got me a glorious vegan meal.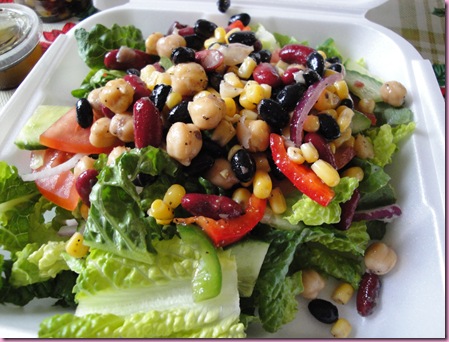 They got me a three bean salad and Greek salad with no cheese, or dressing…and just as they expected, I combined the two and devoured 😀
We had an awesome visit with everyone, and then left to see an amazing Tucson sunset.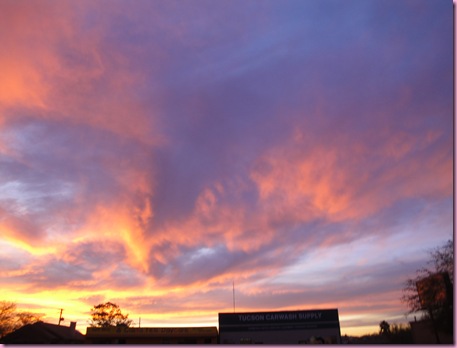 Breathtaking, no?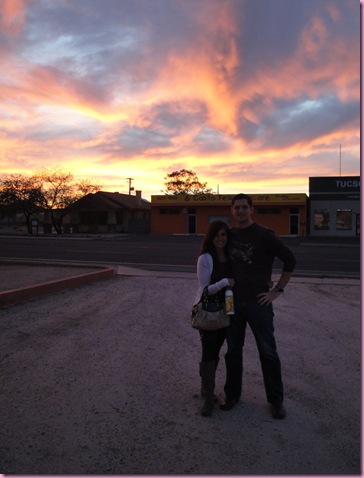 Well we're going to head back to the hotel, meet up with some friends (?) and then I'm getting up early to take my brother's girlfriend to her first Bikram class.
See you tomorrow!
xoxo,
G$