This post is sponsored by Stitch Fix. Right now, they're waiving the styling fee for all of my readers! If you've been wanting to try it, this would be a perfect time to check it out.
Almost any time I receive a compliment on my clothes (you know, when I'm not wearing workout attire and sweaty from the gym), there's a 90% chance it came from Stitch Fix. I remember when Liv was a baby and I felt like there was no way I'd go clothes shopping again in the near future. The thought of lugging my tiny baby to the mall with a stroller and giant diaper bag to try on clothes while she cried was enough to convince me that it wasn't worth it.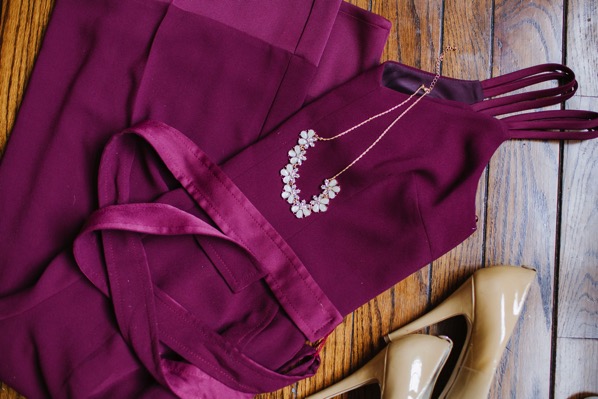 I heard about Stitch Fix and was instantly intrigued. When I found out I could try on everything at home and easily send back the things I didn't want to keep, I was sold. That was 5 years ago! I've loved Stitch Fix since the very beginning, and it's been so incredible to see how the company has grown and evolved since then. (Back in the day, they had stickers on the boxes instead of branded packaging and would send a little surprise in the package like a set of post-its, pen, or cute eraser.) My fixes have continued to get better and better over time and as I've sent in feedback. So many boxes are home runs now and I want to keep all.the.things.
Times when Stitch Fix has come to the rescue:
-Finding my style as a new mama, when I was back in non-maternity clothes. When Liv was born, I was kind of stumped on how to dress myself. None of my old clothes felt or fit quite right, and I was in that weird in-between phase when clothes at the mall felt too young or mature for my preferences. I wanted to find outfits that would work for my life as a mama: functional for breastfeeding and crawling around on the floor, but cute enough to venture into public or meet a friend for lunch.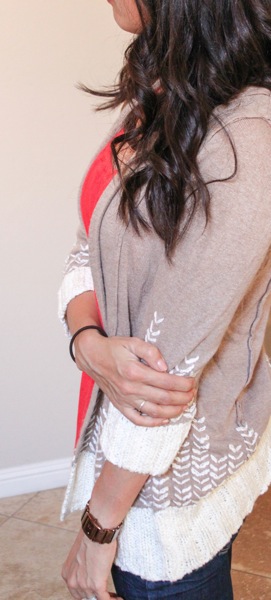 (Blast from the past from my very first fix!)
-Dressing for my second pregnancy with P! This was when Stitch Fix had just introduced a maternity line. Stitch Fix sent so many awesome high-quality pieces that became my pregnancy go-tos. It felt nice to wear clothes that fit me, instead of stretching out all of my athletic wear.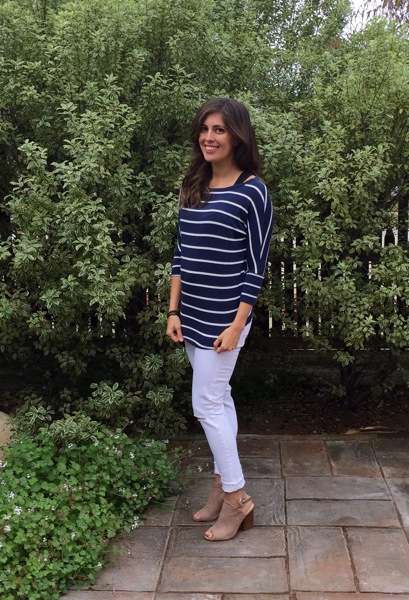 -Life with two small kiddos: finding functional pieces I can wear while chasing two little active ladies around but wanting to still look presentable.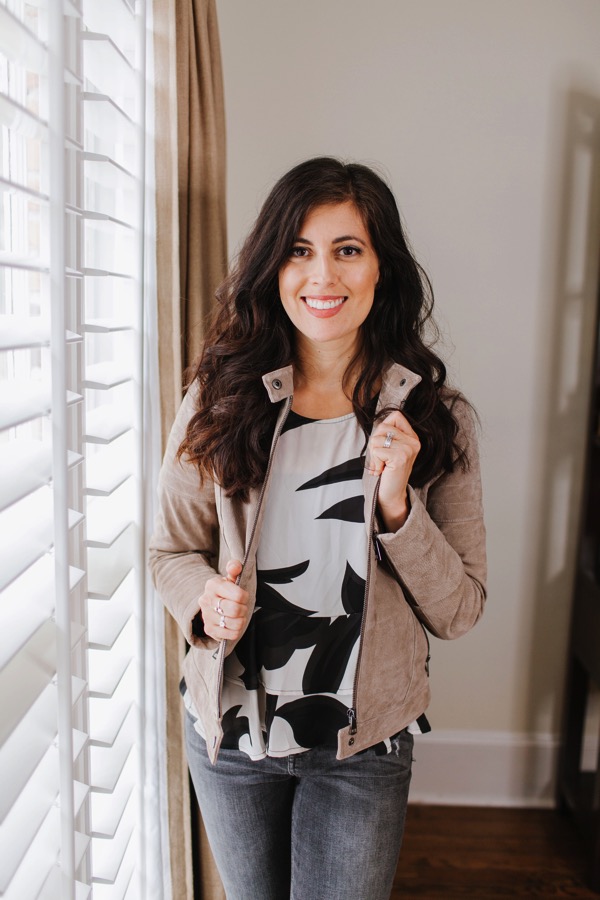 -Clothes for vacations, special occasions and date nights. This has been especially helpful now that we live in an area without a variety of great shopping. I can order online, but my stylist at Stitch Fix already knows the types of pieces I like to wear, and they almost always fit perfectly.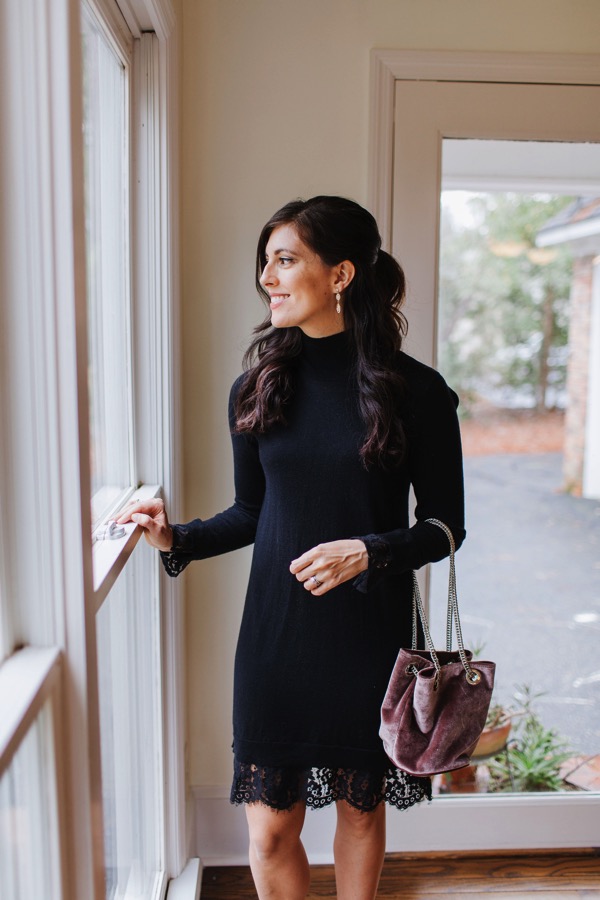 -Trying something new and a little out of my comfort zone. Thanks to Stitch Fix, I've tried a lot of new styles that I might not have originally picked or tried. They got me on the high-waist jean bandwagon,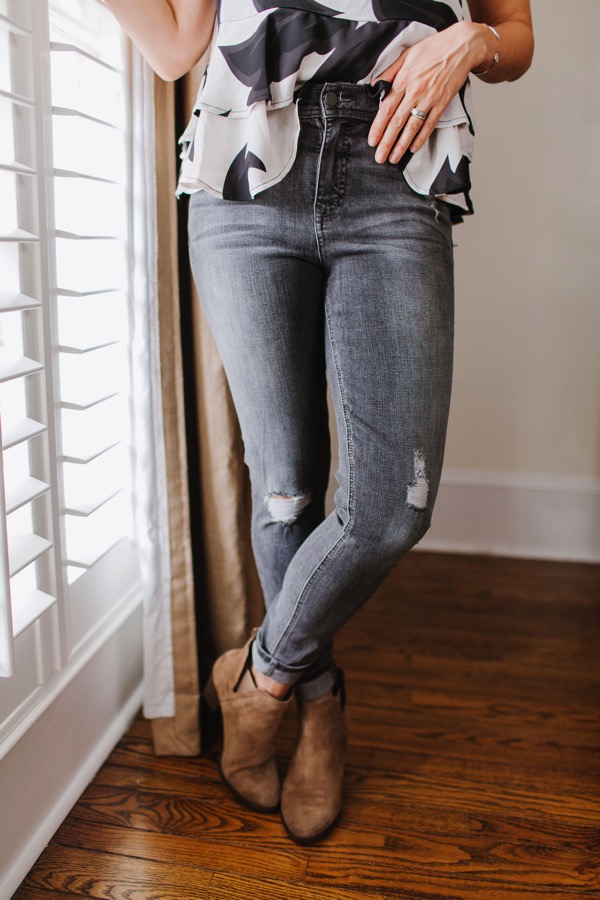 sent some gorgeous velvet pieces for winter,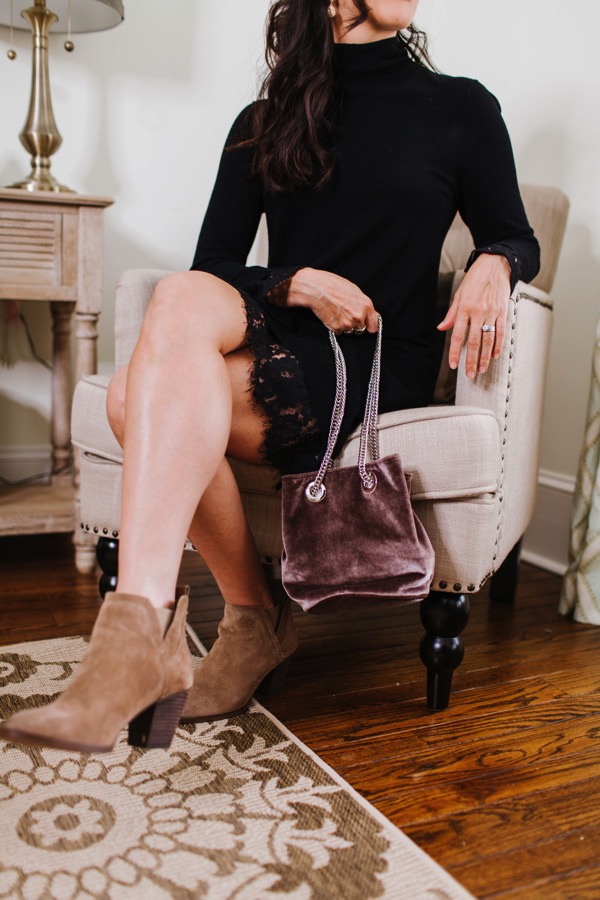 and recently sent this Trina Turk burgundy jumpsuit.
It's not something I would have ever tried (ever!) and it's now one of my fave date night pieces in my closet.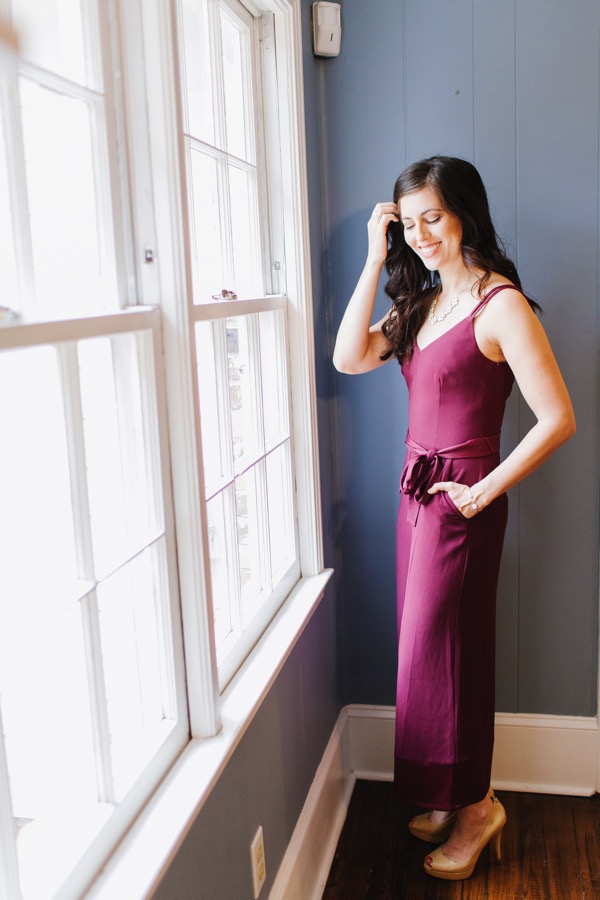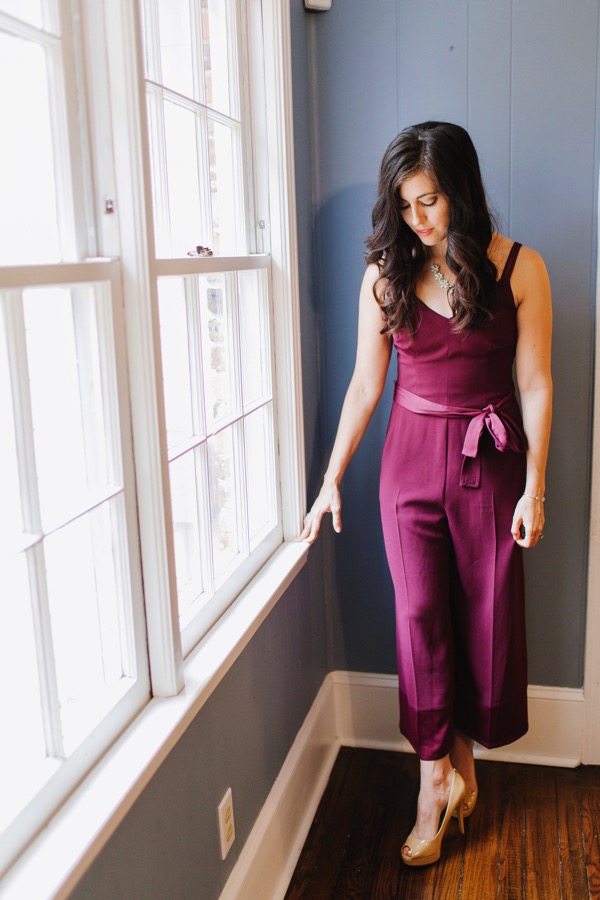 [If you like any of the picks above, pin it to your Pinterest style board and you can send the link to your stylist! My stylist has been able to track down quite a few of the outfits I've pinned, or has found similar styles.]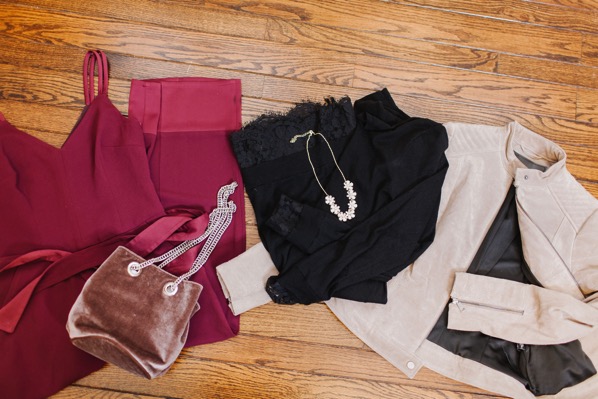 Here's a little bit about Stitch Fix if you're new to the company:
-Stitch Fix is a personal styling service. They can sizes 0-24W and XS-3X, maternity and petite, and men's sizes XS-XXL. (The Pilot loves Stitch Fix for men! He hates shopping but enjoys wearing nice clothes, so it's the best of both worlds.)
-When you sign up for Stitch Fix, you fill out an extensive style questionnaire with all of your sizes, likes and dislikes. Before you receive a fix, you can send a note to your stylist with specific requests, links, or to let them know if you have a special event or vacation coming up. You can also specify price ranges that work for you and suggest brands that you love.
-A stylist curates 5 items to suit your preferences, and everything arrives on your doorstep.
-With your fix, you'll receive style cards on how to wear each item with things you may already have in your closet.
-You try on the items at home, pay for what you want to keep, and send back the rest in a prepaid envelope.
-If you keep all 5 items, you get a 25% discount on your entire purchase!
When you receive your Stitch Fix box, you're charged a styling fee of $20 that you can use towards any purchase. If you don't make a purchase, you lose that $20, which can be a barrier to trying it out. (I can totally see why you may not want to lose $20 if you don't like it!)
Good news: my friends at Stitch Fix are kindly waiving the $20 styling fee, so you can try out a fix completely risk-free. Sign up here!
So tell me, friends: how has your style changed over the years? What's one of the trends you've jumped on that you're glad you tried? For me this year it was definitely high-waist jeans and mules.
Have a great day and I'll see you tonight with your next WSU workouts!
xo
Gina
Photos: Lindsay Colson