Hi guys! How was your day???
Mine was kinda AWESOME.
How could it not be amazeballs when I was surrounded by Zumbies all day?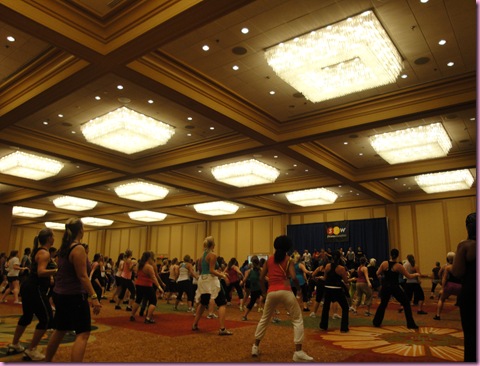 On the way out the door this morning, I munched an oats and almond milk bowl (with Sun Warrior) and the pilot dropped me off at the hotel where the Mania Fitness convention is being held.
This hotel is HUGE and beautiful.. I'll be ok hanging out here for the next few days 🙂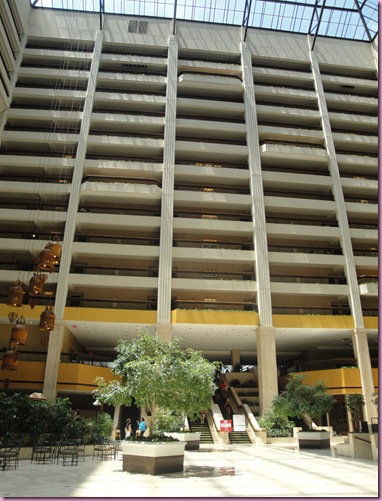 (That pic was taken from the hotel lobby- it has a giant sunroof)
I checked in and jumped on the Wi-Fi to post our goofy video and then went to Zumba Basic Instructor Training.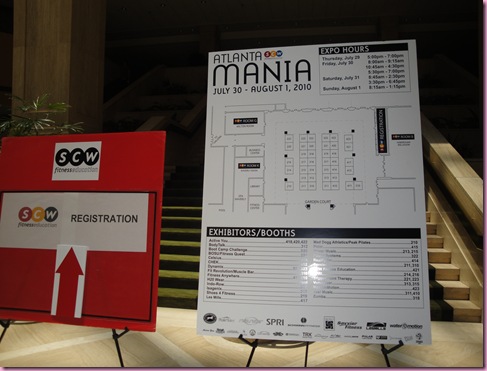 I'm here at the conference because I'm renewing my group fitness cert—it expires at the end of July. In order to renew my cert I could have either taken a very expensive test (which I took two years ago), or come to Atlanta, pay less money and take a boatload of fitness classes and get transfer credits. No choice there 🙂 (Note: For those of you who may be wondering about teaching group exercise classes, I have the AFAA group fitness cert which needs to be renewed every two years)
Zumba Basic Instructor training was ridiculous. We started off with an hour and a half Master Zumba class. I felt like I was in another world.. it was definitely party planet 🙂
After the Master Class, we changed (everyone was DRENCHED in sweat!) and grabbed a snack before lecture: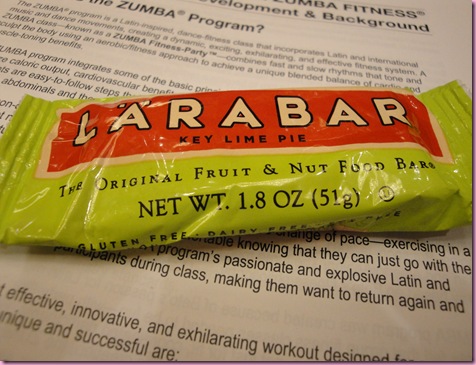 More dancing + a little lecture + booty shaking
then lunch.
A salad that's been sitting in a deli case for who-knows-how-long with half an egg and some shrimpies: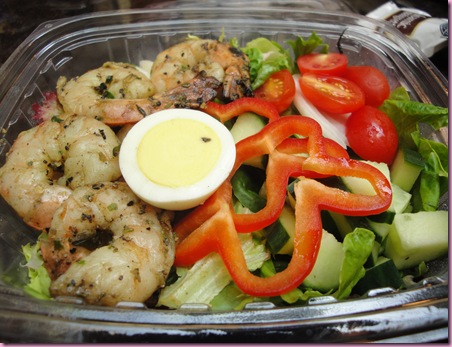 With balsamic drizzled on top
+ about 2/3 of this smoothie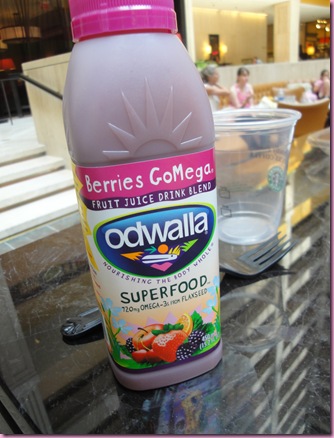 I loved the ingredients in this one—different types of fruit juice and flaxseed- but Odwallas are calorie bombs with very little protein (unless you get the whey protein ones and I don't roll with whey), so I drank a little more than half and called it good.
Back to Zumba for dancing and booty shaking for 3 more hours. Crrrraaazzzzyyyy awesome 🙂
Now, I'm sipping water in a fancy glass: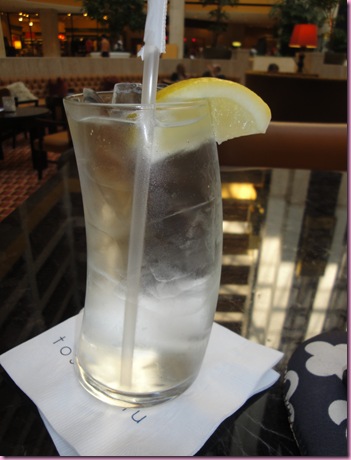 And waiting for my pilot love to pick me up so I can get some FOOOOOOOD 😀 Whole Foods is very close and so is Trader Joe's…
A lot of fun stuff is in store for tomorrow:
-Zumba Cardio Party
-Glutes, Guns and Guts
-Steplicious
-Flirty Girl Fitness
I'll definitely share what I learn and will re-cap it for ya'll… I also think I may be meeting my bloggy soulmate tomorrow 🙂
Have a fabulous night <3
Gina
Something to think:
"Your life does not get better by chance, it gets better by change." -Jim Rohn