Hi friends! How are you? Happy Monday! How's the morning going? We're just hanging out here, and going to take a walk with the pups after breakfast. Nothing too crazy going on, and I have an ENT appointment later today to talk about sleep apnea and other fun things. Is it weird that I'm strangely excited about a possible sleep study? Like THEY'RE GOING TO MAKE ME SLEEP.
Doctor: "Ma'am, you'll just attach these here, and we'll need to you to a nap so we can monitor… wait, ma'am? Ma'am? She's sleeping already." Totally how it's going down.
This weekend ended up being the perfect mix of fun and productivity. The party started on Friday afternoon, when Livi got the chance to fly the simulator for the Pilot's jet. Phones aren't allowed in there (mental pics only), but I have the best memories of her sitting in Tom's lap, steering the plane to do barrel rolls, and cracking up. She LOVED it. P bopped around with me in the Ergo and said, 'Airplane" over and over again, so she was into it, too. Liv said the next step is flying a real plane with her daddy. How does everyone in my family love flying so much except for me? #outcast
We made dinner here at home, watched some Netflix and called it a night.
Saturday morning, I caught a super sweaty class at (r)evolve while the Pilot and the girls hit up the park. When I came home, it was P's naptime, and the Pilot headed to the gym while Liv and I played and cleaned up around the casa. The rest of the day was pretty chill, and I met up with Grant and my friend Katie on Saturday night to film the first round of barre bootcamp videos. You guys. They are so fun -and so hard haha- and I can't wait to have all of this together and ready to go for you! I was sweating up a storm and my legs were shaking quite a bit (spin on the same day was not my brightest idea). After the videos, we headed next door to Union Public house for drinks and appetizers.
I had a delicious Moscow mule,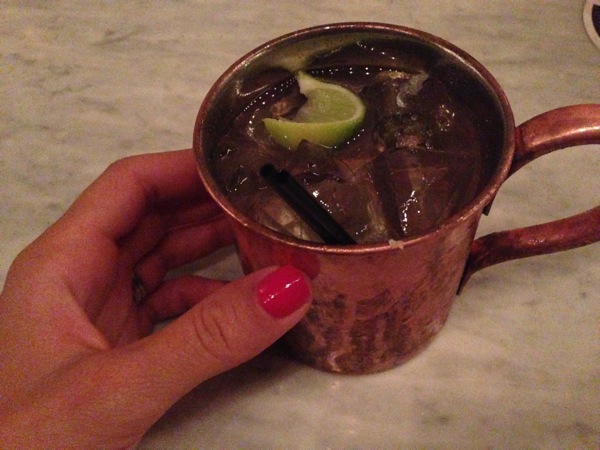 Asian vegetable soup,
and we shared the hummus plate + the poke appetizer.
Sunday morning was one of the highlights of the weekend: brunch at Ventana Canyon with Kyle, Meg and Everly.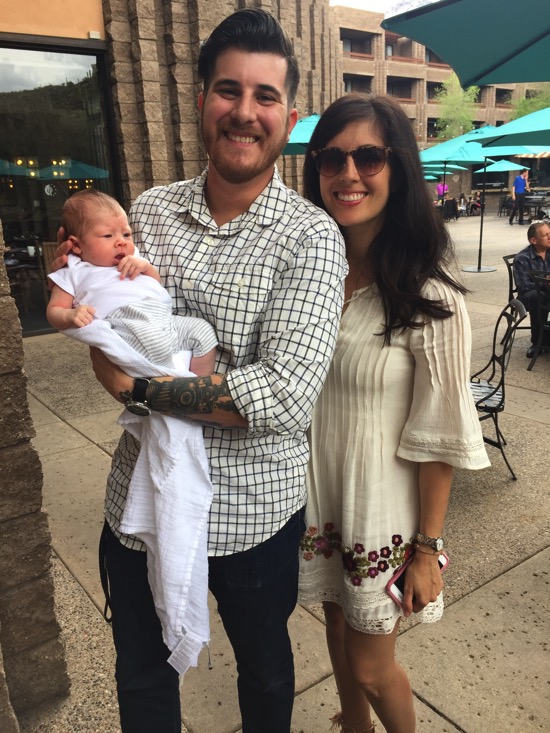 (Little Everly is getting so big already!!)
I've swooned over the Loew's brunch so many times here on the blog, but if you're visiting Tucson, this is a must-do. They have live music, endless mimosas, a huge outdoor grill with any type of meat, fish and veggie you can wish for, all the classic breakfast selections, salad, sushi, and desserts for days. It's one of our Tucson faves, and it's so crazy that Liv has been going with us since she was a baby.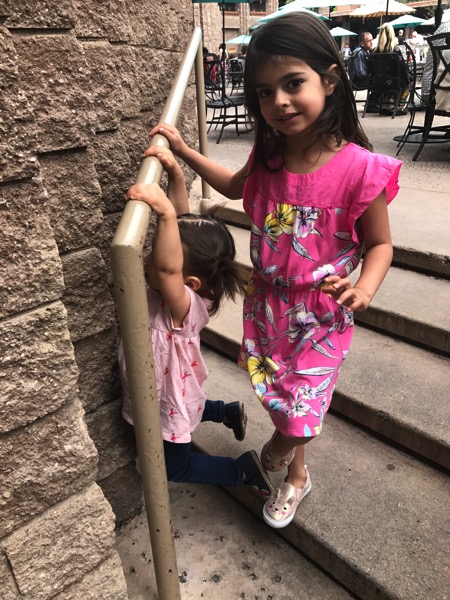 (Note how P is hanging from the rail. She hangs from anything she can find.)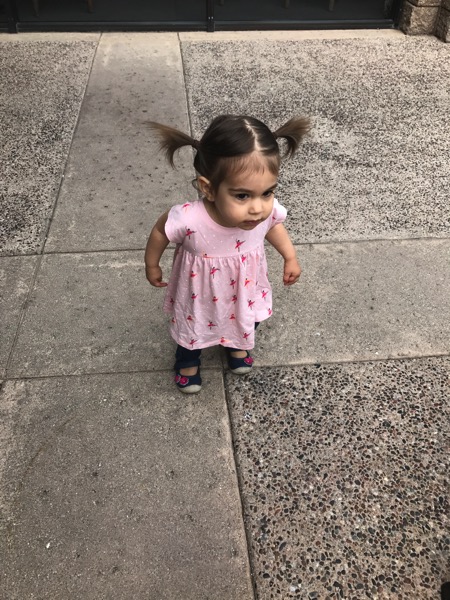 The standard plate with all of my favorite things: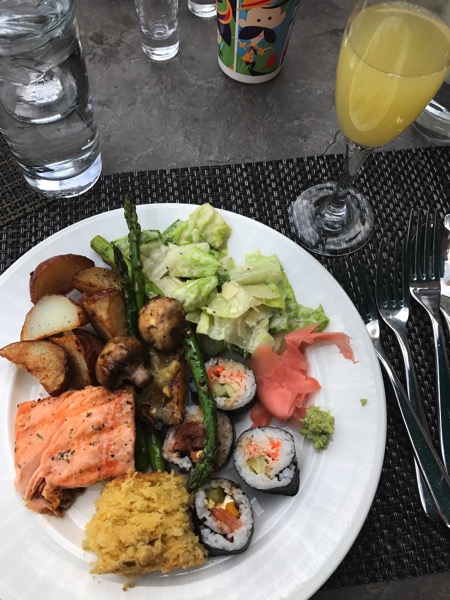 + a mimosa… and a bloody Mary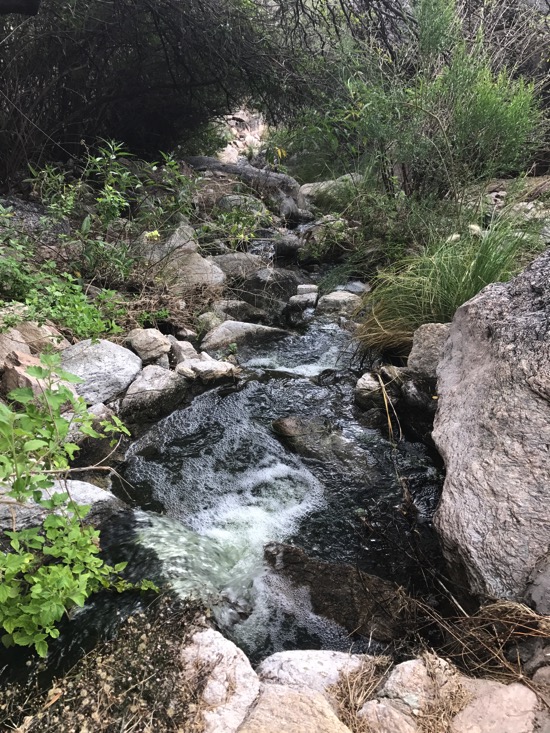 After brunch, we walked around a bit to explore the trail and waterfall.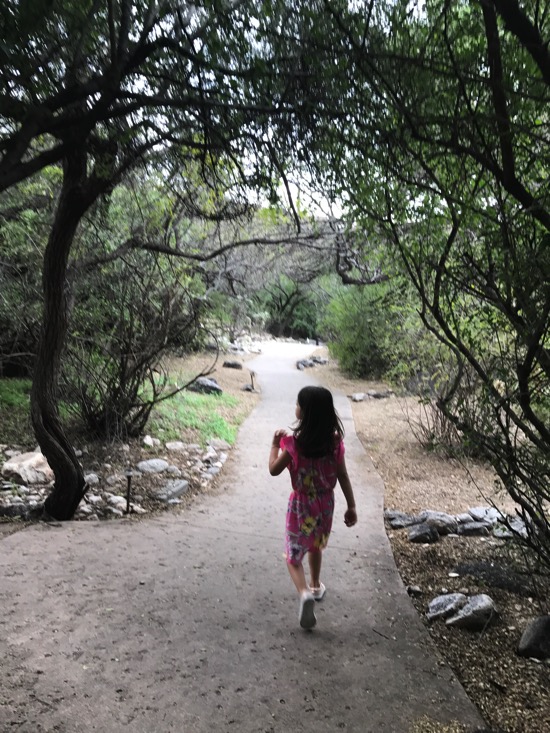 The weather was perfection (somewhere around heaventy-four degrees) and the kiddos all loved it. It was so fun to see these little girl cousins together; they're going to be quite the team.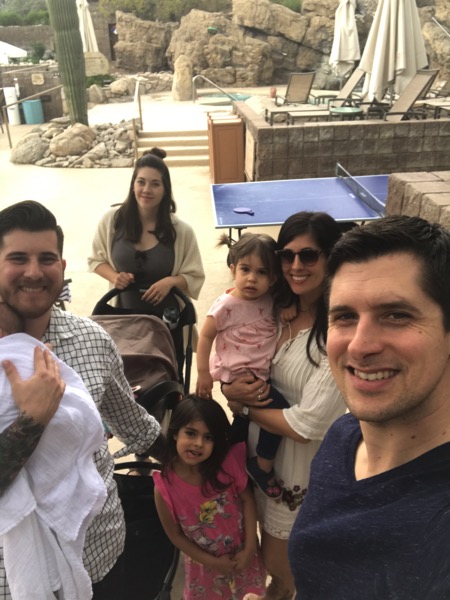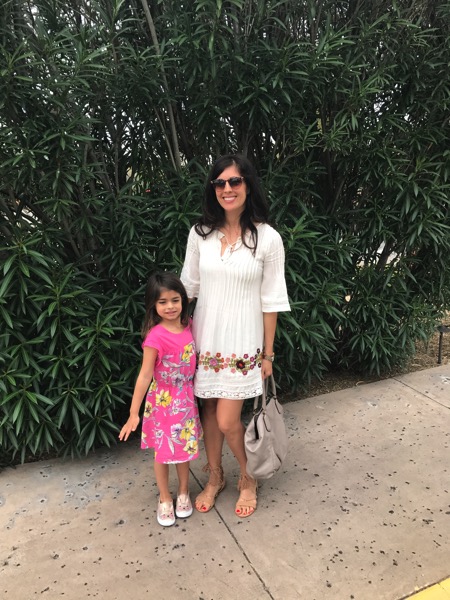 (Dress is here from a recent Stitch Fix // handbag on sale here)
Sunday night, my Uncle Eric came over to cook a family feast,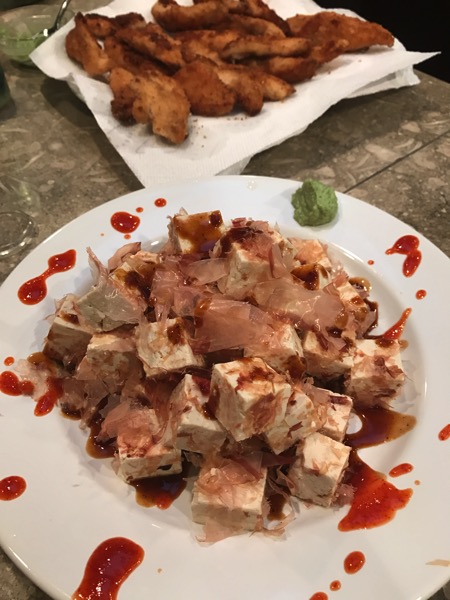 (tofu, chicken strips for the kiddos, salmon, ribs, edamame, and rice)
and the Pilot and I finished it off with a date night. Not a bad way to end the weekend!
Hope you had a great one, too! What was one of your fitness activities this weekend? Best thing you ate? Favorite local brunch spot??
Thanks so much for stopping by today, and I'll see ya soon.
xoxo
Gina
ICYMI: I blogged on a Sunday, and Shopbop sale finds