Workout classes you liked or loathed
A house full of chocolate….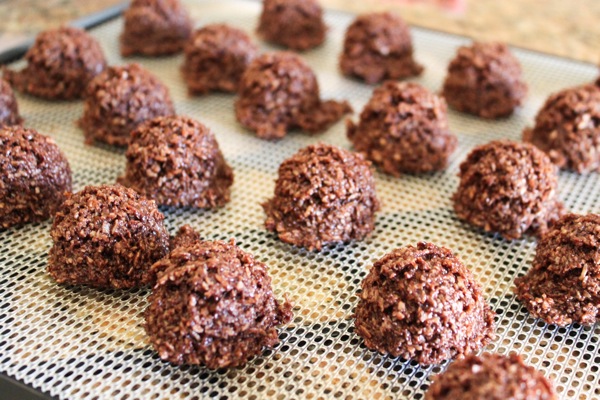 and veggies.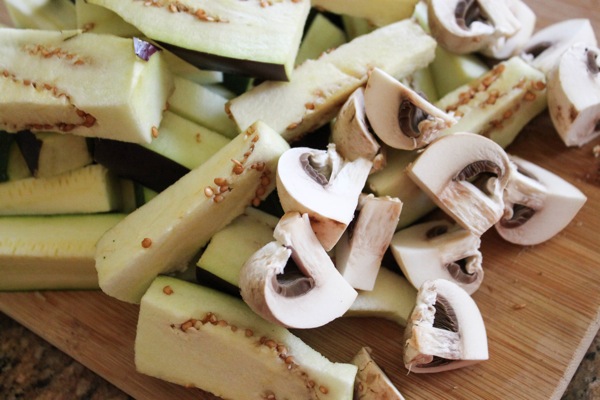 Not a bad mix 😉
When the Pilot makes it home for dinner, I loooooove it when he grills our meal. He can make pretty much anything (burgers, chicken, pizza, quiche), but my absolute favorite is the chicken. Something about grilling in the summer makes the food taste so much better. (Ok, and something about not cooking the food yourself also makes it taste better.) Since he'll be doing the cooking, I try to make what I can to help out before he gets home. Veggie packs, salads, and sweet potatoes are staples, but we've also been grilling corn lately. Liv goes crazy for it!
For last night's summery dinner, I chopped up some mushrooms, eggplant and zucchini, and put it in the bag in the fridge to marinate with balsamic, olive oil, sliced garlic, thyme and rosemary from our little garden.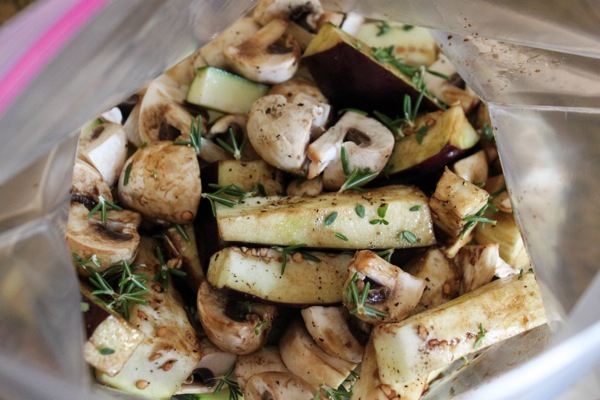 I soaked the corn for an hour,
and then when the Pilot got home, I threw the veggies in the oven, he put the corn and chicken on the grill and BOOM. Dinner was served!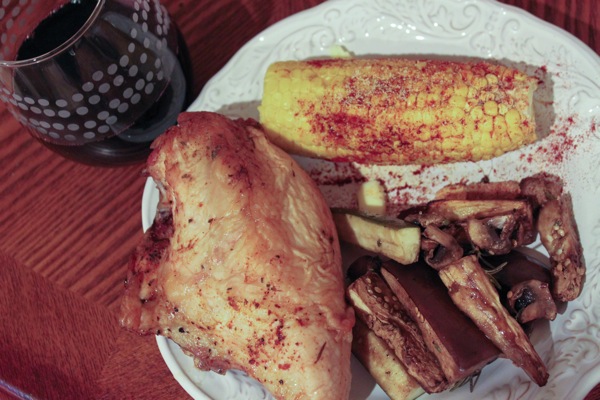 It was a great end to a fun day, which consisted of swimming with friends and a visit to the madre's.
This post was originally supposed to be a Focus On post for Les Mills Grit. I knew it was coming out but haven't been able to take a class, so I put the call out on Twitter to see if I might be able to have a guest poster. All of the people who had taken it didn't like it! I guess enjoying the class or topic isn't a requirement for a Focus On post, but I think it's harder to be objective about something if you have a bad taste in your mouth. So instead, I thought we could talk about workout classes we didn't like.
I was trying to think of some classes I've tried and didn't like, but in the end, most of them had to do with the instructor or the music. These key things can have a huge impact on a class, and it's always interesting to see what type of personality or music some participants will despise, while others love. It really is about finding the best mix for you! Some of the classes I've left:
-Spinning. I usually love spinning, but for this class the music was atrocious. Hearing "Hey There, Delilah" sucked the mojo out of my soul.
-Gym yoga. I've taken a couple of yoga classes in traditional gym settings and adored them, but prefer the studio vibe. It's entirely different.
-Drumming with a stability ball. I've taken the class for work, taught it a few times, and I don't think it will ever be my fave. If I teach it, I play awesome music and have fun with it (and it's a killer workout!) but… not my fave.
Some of the best classes I've ever taken:
-Dance Trance Orlando. If you live in O-town, take a class. You will not regret it!
-Bikram Yoga Jacksonville with Rob. He's a super laidback and kind dude- very different than some of the Bikram drill sergeants out there
-Orlando Power Yoga with Kelly
-Yoga with Laura at the Yoga Room in OKC
-Hot power flow with Alex here in Tucson (Yoga on 4th Ave)
Is there a workout or class you tried and didn't like? Did you try it again with a different instructor?
If you could think of the WORST song to be played during a class, what would it be? For me: "Raspberry Beret" <— my least favorite song of all time, haha
Have a wonderful day <3
xoxo
Gina
Happy, happy birthday to my beautiful Madre <3 Oliv and I are so lucky to have you.