This made me laugh way harder than it should have.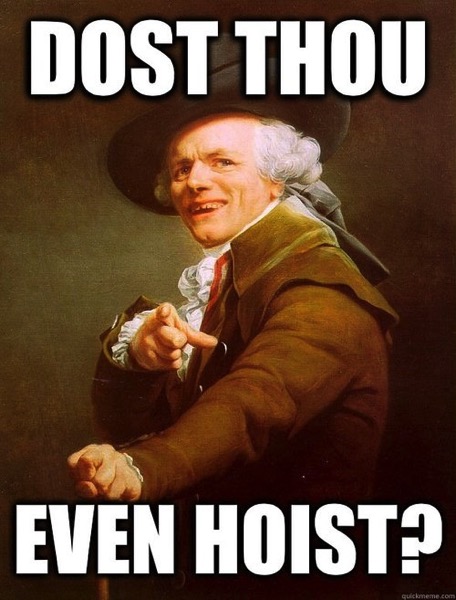 Ok, currently I don't either. 😉 (You know, that whole "6 weeks of rest" thing.) But we're in unusual circumstances right now, and usually, I LOVE lifting. Like in a weird way. One of my all-time favorite exercises: the good ol' deadlift.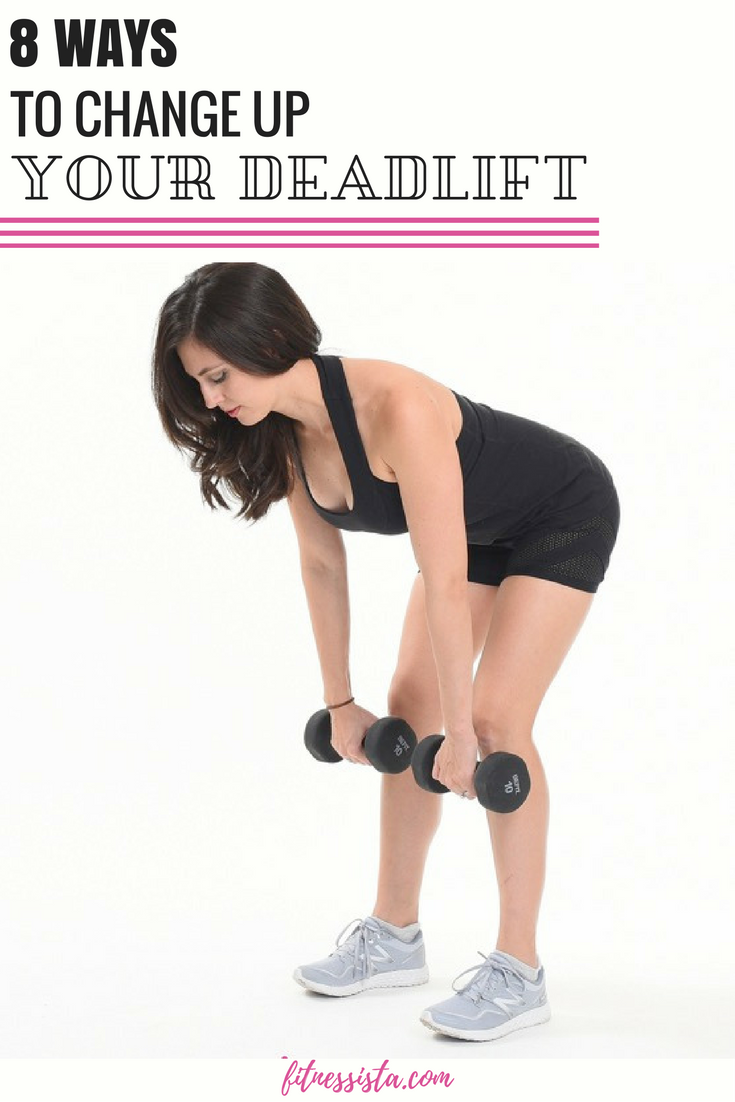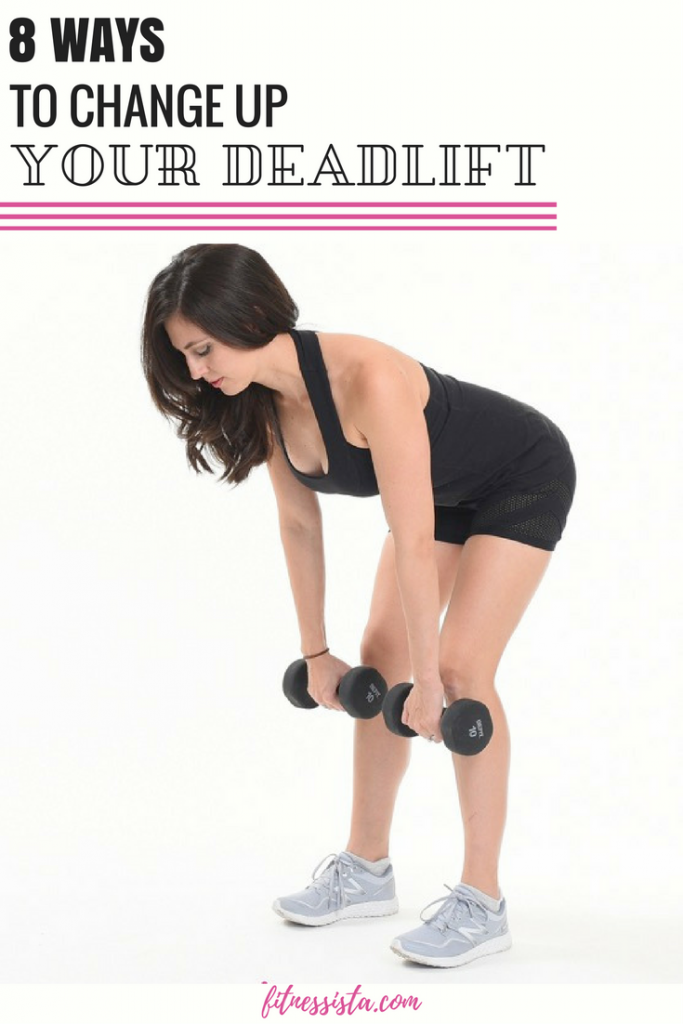 I have to admit that I was intimidated by the deadlift for a long time. When I first started strength training, I wasn't 100% sure how to do them, and avoided them like the plague. As I started to get more into fitness, I began to research as many exercises as possible, and made it my mission to learn about why they work + how to set them up and execute properly. From there, my love for the deadlift began. They make me feel strong, they add those nice muscle creases to my low back, they help lift the booty (YASSS), and they help to promote functional movement. Also, there are a lot of fun variations to play around with them a bit.
Why Deadlifts Rock
Why should you deadlift? Think about how many times you need to pick items of varying weights off the floor and carry them. We always hear that you shouldn't lift purely with your back, but instead, you need to stabilize your core, using your glute and leg strength to help you lift the load.
What muscles are targeted by deadlifting? A LOT: including arms (biceps, chest, shoulders, the muscles in your hands to grip the bar), legs, core, glutes, low back (erector spinae), lats, and trapezius. Here's a handy picture of a Hulk-y looking dude getting his deadlift on from the front.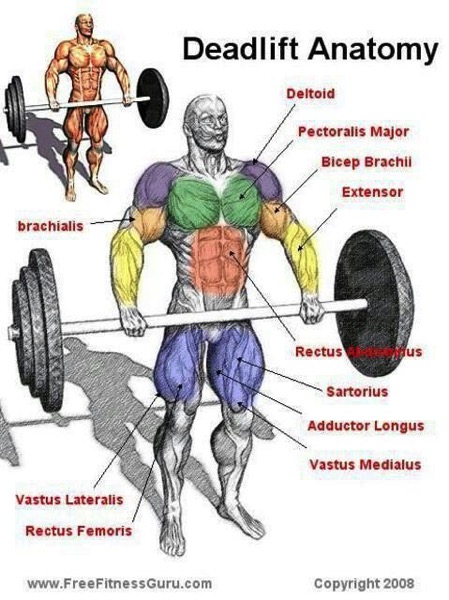 Tips for Traditional Deadlifts
Keep the bar close to your shins, and start with a wide stance.
Bend your knees, and hinge forward from your hips to place your hands on the bar in line with your shoulders.
Contract your upper body (pull your shoulders back and keep your chest lifted) and your transverse abdominis (deep core muscles), as you exhale and squeeze your glutes to stand. During the entire movement, keep your spine long and straight. <— this means to watch your neck, and keep your head from lifting up or drooping down.
As you lower the bar, do so with control. (Sorry, dropping the bar with a primal grunt of satisfaction is not part of the exercise.) Release your hands, and start again for the next rep. Be sure to get set up properly before you complete your next deadlift.
Deadlift How-to Videos
(Conventional and Sumo)
For Romanian deadlifts, you're maintaining a slight knee bend with feet hip-width apart. These are the deadlifts you'll commonly see in the weight training room -my personal fave!- and also in Bodypump classes.
If you've been doing traditional or Romanian deadlifts in your routine already, here are some fun ways to change it up a bit. It's an excellent way to keep the body guessing, and remember that anything you can do to initiate change in your routine will bring positive changes to your fitness.
8 Ways to Deadlift
Single Leg Deadlift: Hold a barbell, pair of dumbbells, or kettlebell, and tap one leg behind you. You can keep it here, with the weight in your front foot as you tilt forward, bringing the weights just below the knees. Exhale and rise with a flat back. For more advanced variations, you can float this top foot off the floor. Make sure to keep hips parallel to the floor.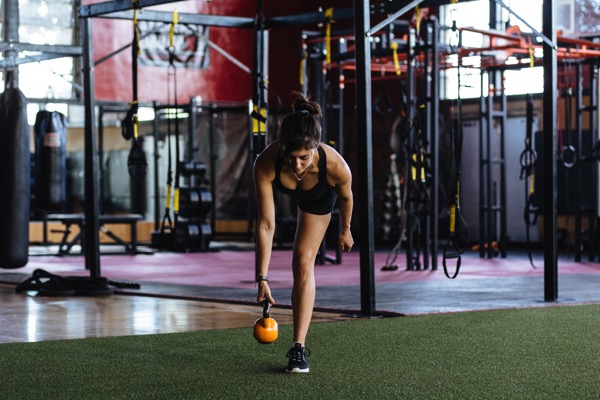 Cable Machine: For this variation, you'll use a straight bar on the cable machine (at the lowest position). Step away from the machine until you feel some tension, and then hinge forward. You really have to use control on the way down to make sure it doesn't pull you too quickly. Engage your core to exhale and rise.
Sumo Deadlift: My version of the Sumo deadlift is a little different than the one in the video above. For this one, you'll hold a low plie squat with a pair of dumbbells or a kettlebll in front of you. Maintaining the same low plie squat (so your legs don't move), hinge forward from your hips and exhale to rise with a flat back.
Deadlift and Row combo: add in a wide or narrow row with the barbell or dumbbells after your hinge forward. Exhale to rise.
Reverse Grip: Flip your grip and hold the bar with your palms facing up. I find that this really engages the biceps.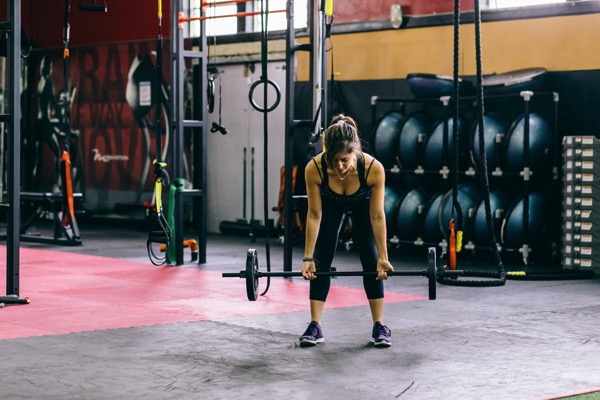 Tempo Deadlifts: Play with tempo (similar to Bodypump) for your deadlifts. I love the 3-2-1 combo: down 3 counts, one to exhale and rise. 2-2, drop and hold, and 4-4 are all great options.
Kettlebell Deadlift: Instead of a barbell or dumbbells, deadlift a heavy kettlebell off the floor. Just place it in between your knees, in front of your legs slightly on the ground.
Suitcase Deadlift: place the bar parallel with your feet on one side. You'll have to lift the bar with one hand as you rise. This is a tricky one, and fantastic way to add an extra core stabilization challenge.
Hope you have a wonderful day! From functional fitness to fashion fun, I'll be back later with the latest Stitch Fix (and requests for shoe halp haha).
xoxo
Gina
More workout variations: