New one-song workouts for fall
Hi friends! How's the morning going??
Yesterday I had to get some blood work done, so I grabbed the usual celebratory green juice afterwards.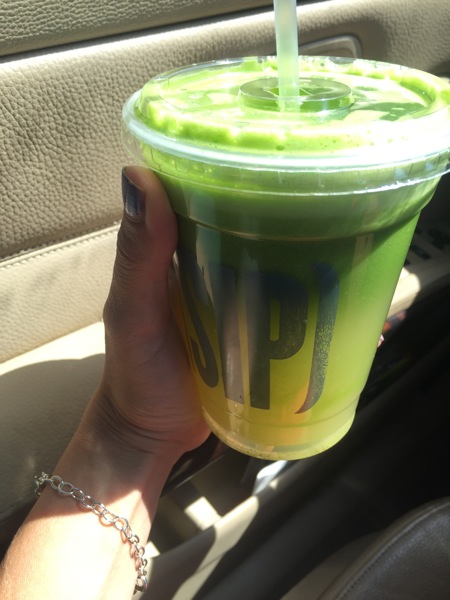 It's no longer a belly; it's a legit shelf. 😉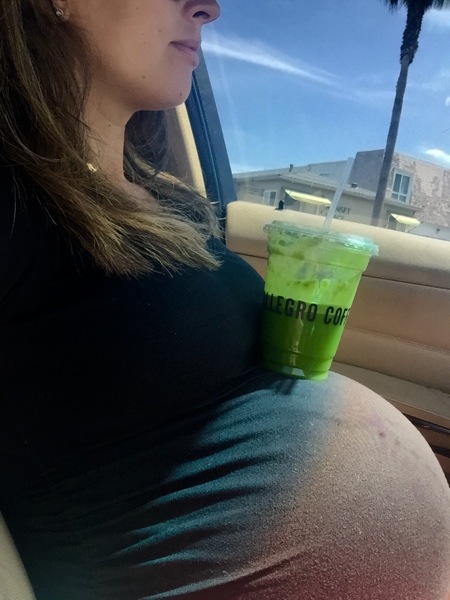 Lunch was a TBLAT: tempeh bacon, lettuce, avocado and tomato (+ mayo) on a brown rice tortilla.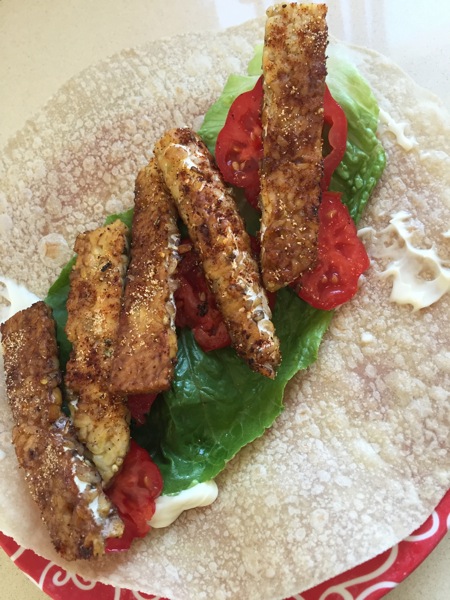 It was a full afternoon with Livi's swim class, the gym (I did the treadmill walk + TRX combo), and dinner at Fig Tree. The Pilot and I have been there for a date night once, and decided to check it out for dinner again with Liv. It's a cute spot nestled in Liberty Station, with great salads, pastas, appetizers, and flatbreads.
We shared the Fig Tree flatbread (prosciutto which I skipped, dried figs, arugula, cheese, and a balsamic glaze)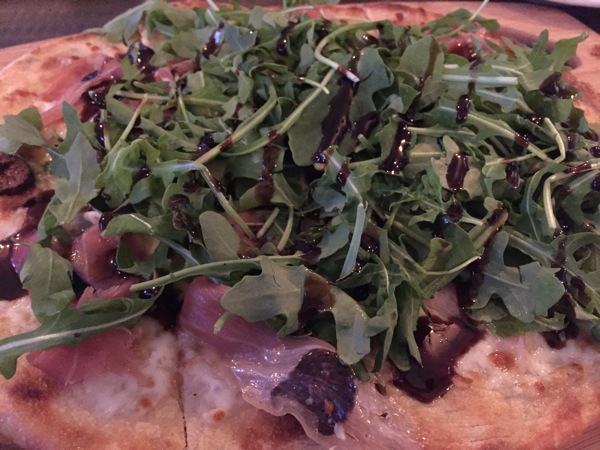 and for my entree, I had the kale salad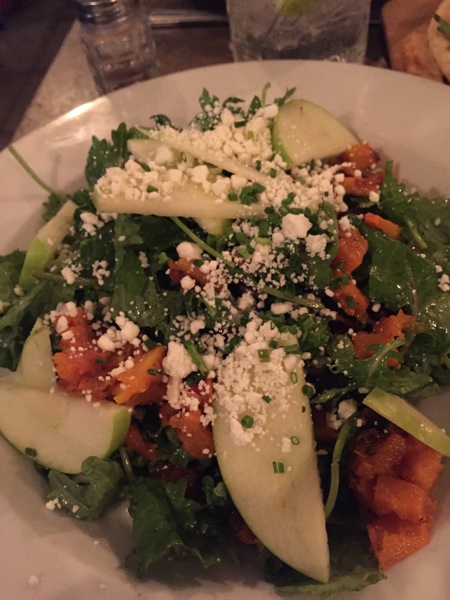 (with butternut squash, pumpkin seeds, goat cheese, apples and dried cranberries)
+ a cup of tomato soup.
Also, this is a little late, but I can't stop thinking about it so let's discuss: the VMAs. I only saw bits and pieces, but I feel like it was a culture shock. I watched Kanye's speech with my mouth half-open, and during the rest of the show, I was just like, "What is happening? Why don't I relate to or understand any of this?" Am I old? Am I alone? haha.
But, I will say the new Macklemore song is SO GOOD. I've listened to it so many times already and am enjoying this blissful time before it's overplayed on the radio. It inspired me to put together some one-song workouts to share with ya to update your fall playlists and hopefully provide some inspiration for your next workouts! I love working out to the beat of the music (reason 8273 why BODYPUMP is amazing), and find that it makes me work harder and the workout flies by.
Hope you enjoy!!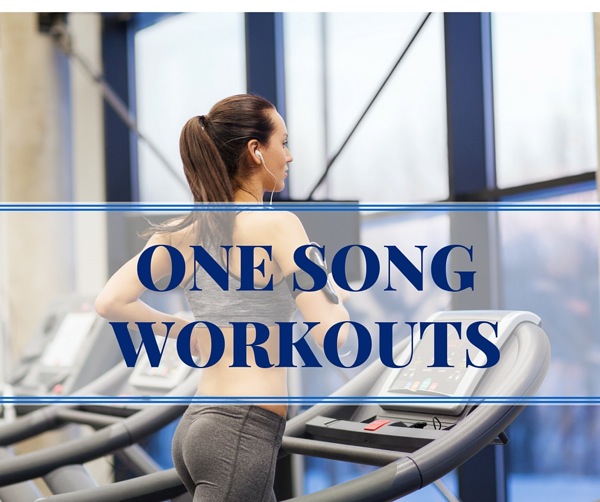 Macklemore & Ryan Lewis: Downtown
Intro beats: Start in a low squat, then walk your feet out and in from a wide squat to narrow squat, keeping your hips low
First verse: Lunge left (option: hold a flat weight, or dumbbells in both hands)
Chorus (downtown): Squat (challenge: hold your squat every time they say "Downtown" until the next phrase)
Second verse: Lunge right (optional weights)
Chorus (Downtown): Squat (2 full, 2 pulses)
Slow interlude: Slow squats (get low)
Rap: Lateral lunges (side to side)
Third verse: Plie squats
Chorus (Downtown): Pulsing plie squats
Repeat chorus, and music builds: Plie squat burpees (4:22 to end)
Demi Lovato: Cool for the Summer
First verse: Biceps curls
Chorus: Biceps curls into overhead presses
Second verse: Upright rows
Chorus: Bent-over rows to triceps kickbacks
Interlude: Deadlifts (slow)
Chorus: Push-ups (do as many as you can on your toes)
Elle King: Ex's & Oh's
First verse: V-ups
Chorus: Single leg stretches
Verse: Leg raises (2 counts down, 2 counts up)
Chorus: Frog crunches
Guitar interlude: transition into plank position
Verse: hold plank
Chorus: rotating side plank
Let me know if you give any of these a try! In under 20 minutes, it's an awesome upper body, lower body, and core workout!
xoxo
Gina