Hey everyone! Hope you're having a splendid morning 🙂
I'm so glad ya'll enjoyed the skincare post– I was a little nervous to put a makeup-less pic of myself for the world to see (sans eyeliner! the horror!), but realized it was no big deal 🙂 You all are my friends, so I decided to roll with it 😀
*******************Keep your eyes open for a beauty product giveaway later today!
So, yesterday was full of dream combos….
HEAB's chipotle almond butter:
Chipotle + Almond butter = everything I could ever wish for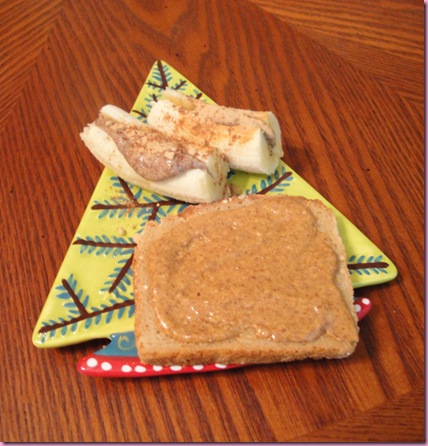 (The bananer had regular raw almond butter with mesquite and cinnamon)
Productivity + rest
I did a lot around the casa since one of my favorite clients is sick and had to cancel, ran errands,and herded crazy puppies. The pilot ended up getting off work super early, and we both crashed out on the couch 😀
Beast + crack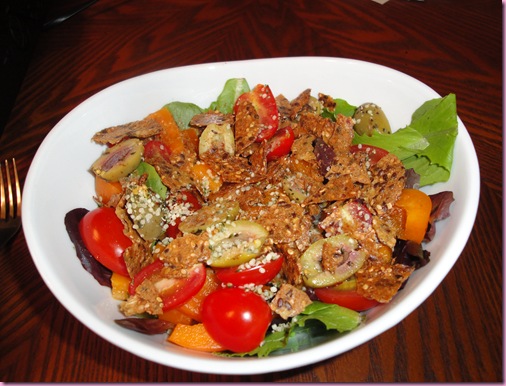 Smashing Mary's Crack on top of a salad beast just makes a delicious thing even better 😀
Said beast had greens, bell pepper, grape tomatoes, rice vinegar, green olives and Mary's Gone Crackers (onion flava).
Sludge + glass straw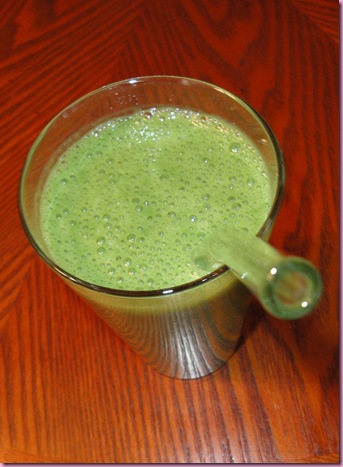 I've been hankering for a green sludge for a couple of days and was so glad I finally made one 😀 Into the vitamixilicious went 1 cup hemp milk, 1/2 cup fresh pineapple, 1/2 frozen bananner, heaping handful of spinach, 1 t spirulina, pinch sea salt, 5 drops liquid Stevia. Something about drinking from a glass straw makes a sludge seem swanky wanky 😉
Toning + Booty Shaking
Pilates followed by Zumba is probably the best workout combo I've found! It feels sooooo good to tone and stretch in pilates and then dance my little heart out 😀
Salmon + BBQ Sauce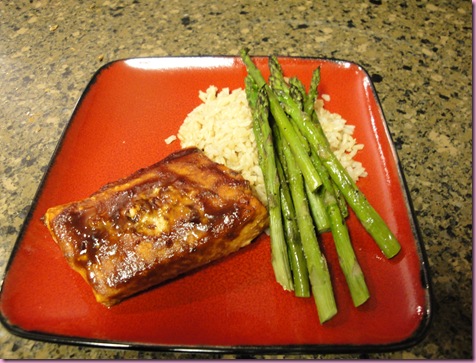 Might sound a little weird, but I promise that it's face-rocking glorious 😀 At Publizzle, I found an organic BBQ sauce that's sweetened with agave instead of sugar (score!) and smothered the salmon fillets with that before pan-searing and baking. With some asparagus and brown rice- supah delish 😀
Well I'm off for an easy 2 miler –foot is feeling pretty great today!- then some power yoga in the guest room.
See ya this afternoon with an awesome giveaway!
xoxo,
Gina
Today's tip: The holidays are not the time to start an intense training or eating plan. As the other trainer and I were saying at the gym: "everyone looks fit in a peacoat". It's not the time to push things and stress yourself out, when you can just strive to maintain what you have. The time to kick things up is in January so that you'll be ready for spring/summer—and don't you fret, I've got another Summer Shape Up-esque plan in the works for all you lovely bloggies 😀 So kick back this holiday season, enjoy yourself and enjoy the company of friends and family. If some holiday cookies and treats sneak in there too, no worries.