Hiiiiii! How's the day going? Hope you're having a lovely afternoon.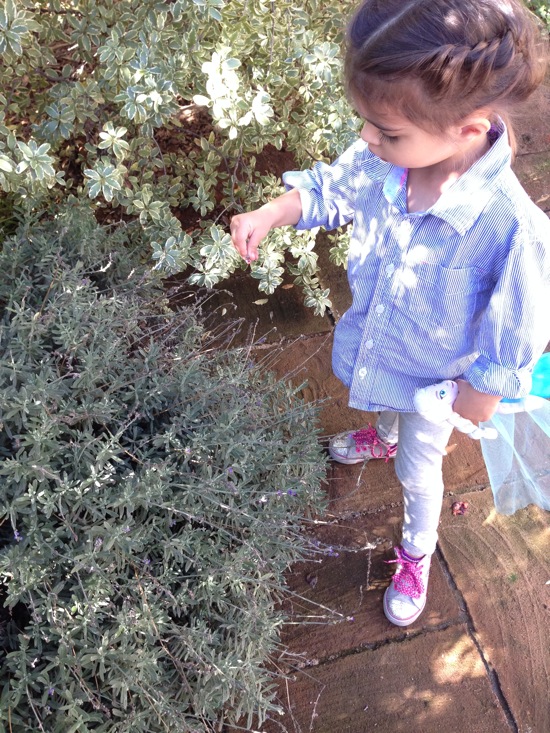 (We're equally obsessed with the lavender growing in the yard. Any ideas for what to do with it? Thinking about bringing some inside to dry and use for blueberry-lavender ice cream. I also love cleaning with lavender oil but is there any way to use it for cleaning/fragrance in plant form? #thingstogoogle)
I loved reading which movies you always watch when they're on; I know why we're friends. 😉 I was surprised that Pitch Perfect and Bridesmaids weren't on there; the quotes never end over here haha.
This morning, I had a fun little adventure -I'll post about it tomorrow, but I tackled a fitness resolution!- and stopped into Starbucks for a tea and to catch up on emails.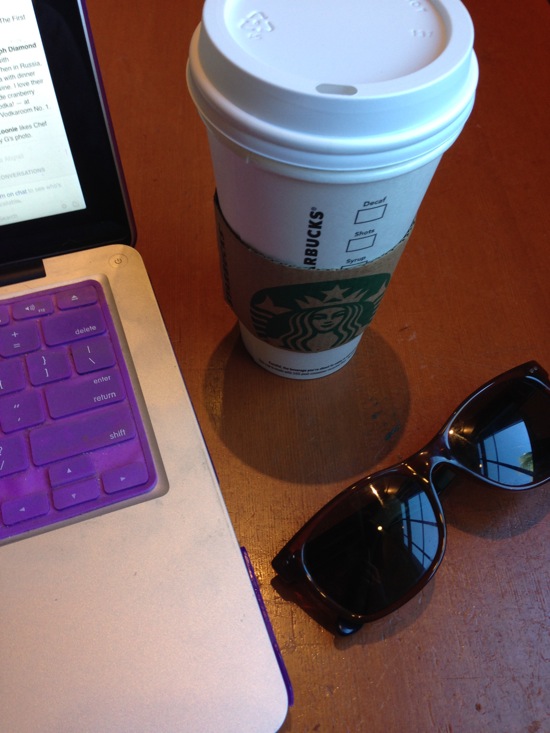 (Mint tea. Still not sure if I like the new Teavana line more than the Tazo. I'm a creature of habit.)
The detox is still going well! One thing I've noticed so far: we have done so much better at minimizing food waste. This is excellent because I haaaaate wasting food. Seriously, I die a little inside each time I throw something away that I forgot about and went bad.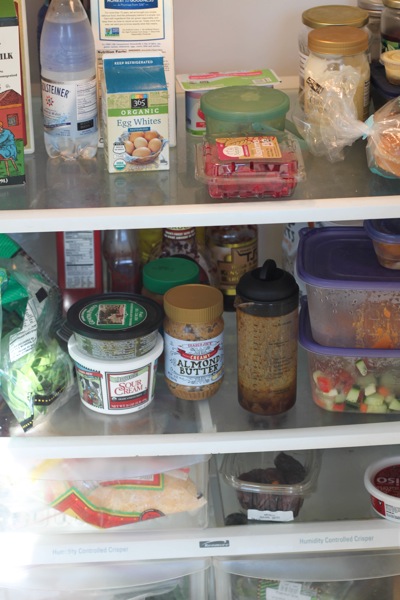 The foods in our fridge are prepped and ready to use, and since we planned so much in advance, we saved a significant amount of money on food this week. Even if some parts of our life return back to "normal" (=gimme my nightly glass of red) post-detox, I think I'll continue to plan and prep more extensively. The Pilot and I have also noticed how much energy we have without depending on sugar and caffeine. Even with a shaky few nights of sleep, I've felt energized and focused, which has been especially helpful with some recent teaching double-dippers.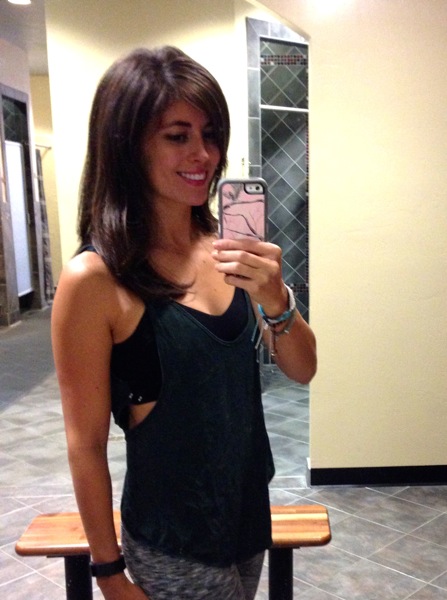 Last night I taught spin + Zumba and it hurt a little get out of bed. It made me laugh that this used to be the standard when we lived in Valdosta. Things change a little over time I guess haha. When I double teach, something that always helps with energy levels: a snack. Lately, I've been making a smoothie, or even drinking Shakeology or Daily Burn protein with water, and it's helped a lot!!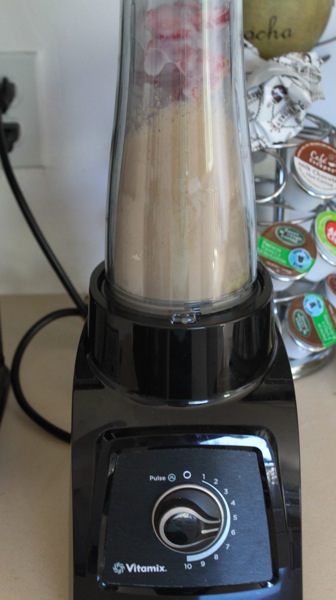 So today I have a dumbbell circuit to share featuring one of my favorite training methods: drop sets. Here's the idea: you start with the first set at a CHALLENGING weight (aka more than you would usually use for that exercise). You perform a smaller amount of reps, and emphasize good form with the heavier weight. (Even though it's challenging, maintain your posture, breath control and proper alignment.) For the next set, you'll decrease the weight, and perform a slightly higher amount of reps. For the last set, you'll do you usual weight and increase the reps. Your normal weight is going to feel extremely challenging! It's a great way to shake up your strength training routine, especially if you like to perform the same exercises on a consistent basis.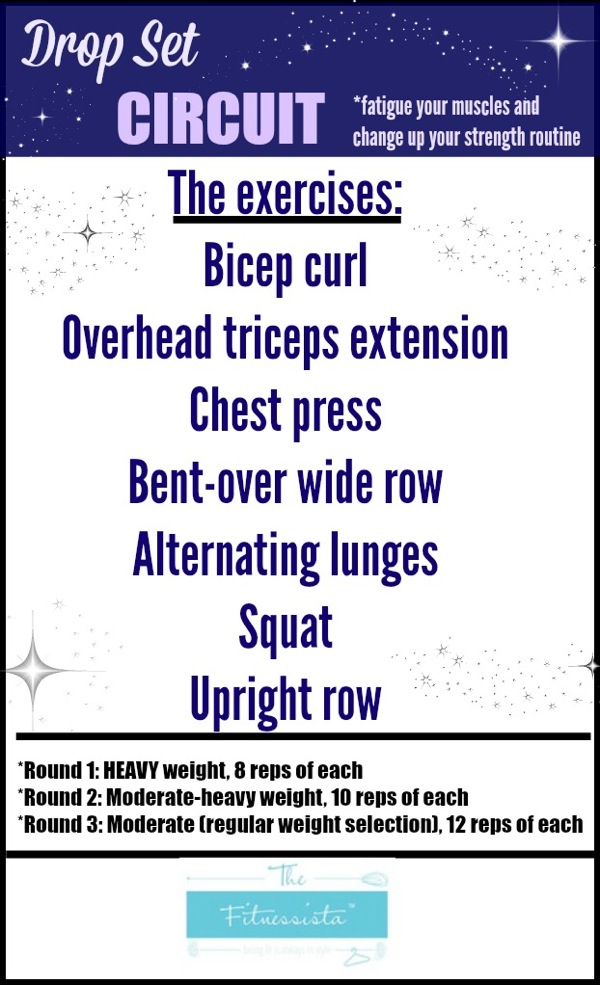 Let me know if you give it a whirl!
xoxo
Gina
How often do you strength train each week? Any favorite methods to switch things up? Anything cool I can do with that lavender plant? 😉
Something to do: Follow up the above strength workout with this killer cardio workout!