Hi friends! Happy weekend to ya. What are you up to? We're enjoying a little impromptu beach vacay in Jacksonville.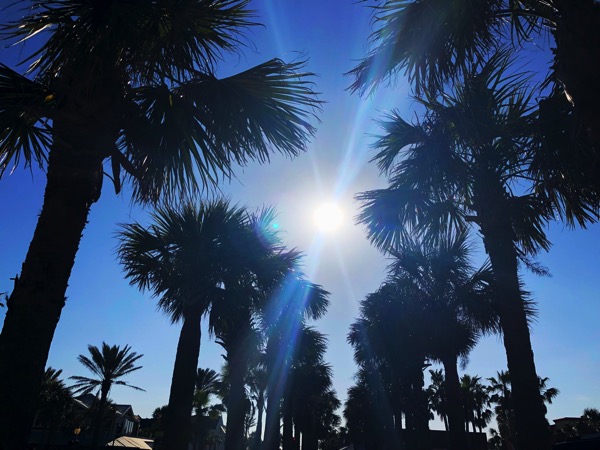 (The weather is ridiculous here! Sunny, warm, and with a breeze.)
It was grandparents' day at Liv's school. Her class is very small, and she was feeling sad about being the only kid without grandparents in town. (I told her I would be her grandparent stand-in, which cheered her up a little, but I could tell she was still bummed.) It was a half-day anyway, so I decided to let her play hooky and take the girls to the beach. We all needed a little fresh air and sunshine.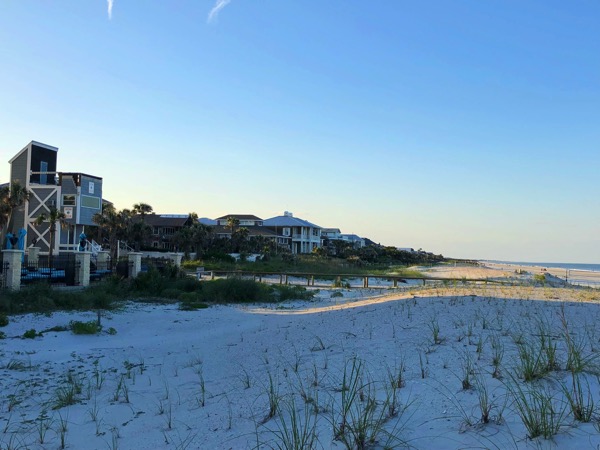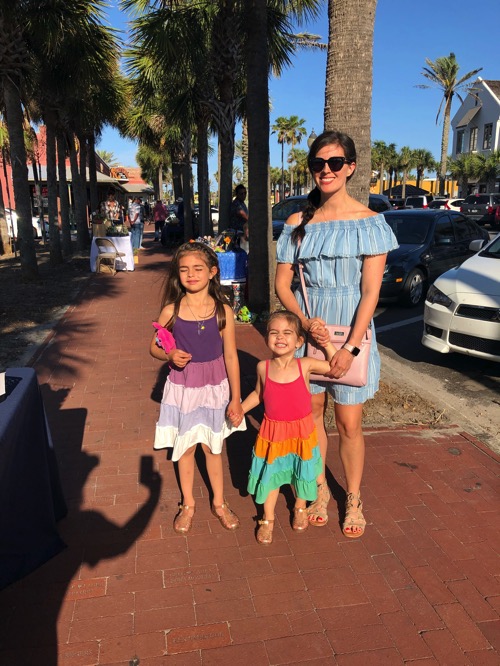 (I'm pretty sure all 3 of us had our eyes closed. The girls' dresses are from Garnet Hill. My dress is here, cross body is Kate Spade, and shoes are here!)
We had an amazing dinner at Ragtime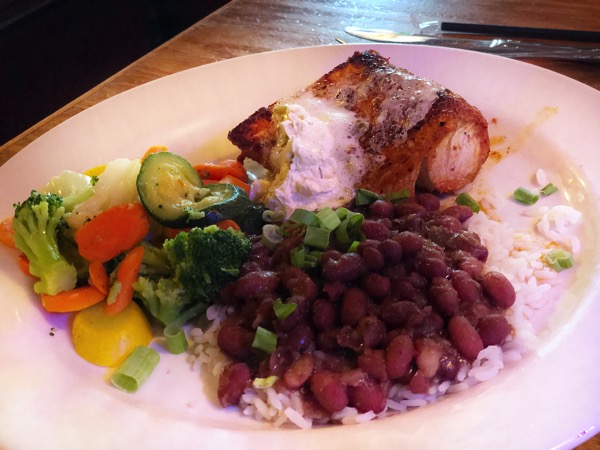 (it's casual and super kid-friendly with great food. I got the usual blackened mahi with veggies, red beans, and rice)
and then spent the rest of the evening gathering seashells, chasing waves, and swimming in the pool. It was perfect.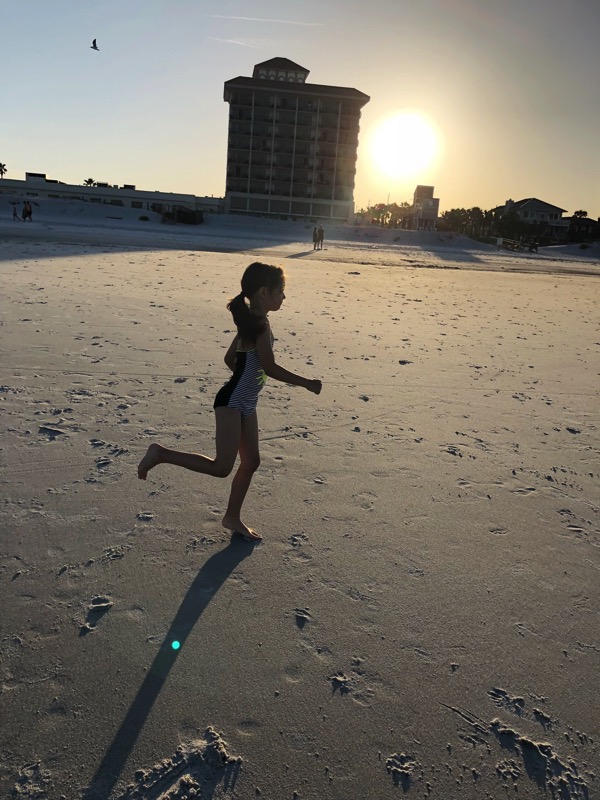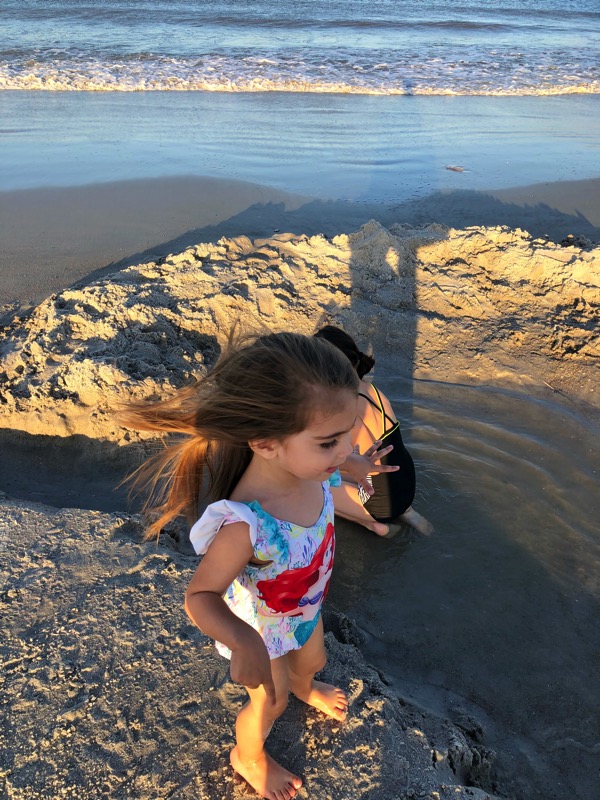 I'm excited to catch some shopping today (YESSSSS) and hit up Whole Foods before we head back to V-town.
I'd love to hear what you have going on!
Now it's time for the weekly Friday Faves party. This is where I share some of my favorite finds, wears, eats, and reads from the week. Please shout out any faves in the comments section if you'd like to join in the fun.
Fitness:
All of the enthusiasm for the new fit guides! I'm so happy that you're excited to join in the fun. A lot of love and work went into the Month 1 workouts, and I have a feeling you're going to love them. It's a great way to get a boost of motivation heading into the summer, and take things to the next level. If you still have questions about the Fit Guides, please leave them in the comments section so I can include them in next week's FAQs post. If you haven't yet taken the fitness personality quiz, check it out here.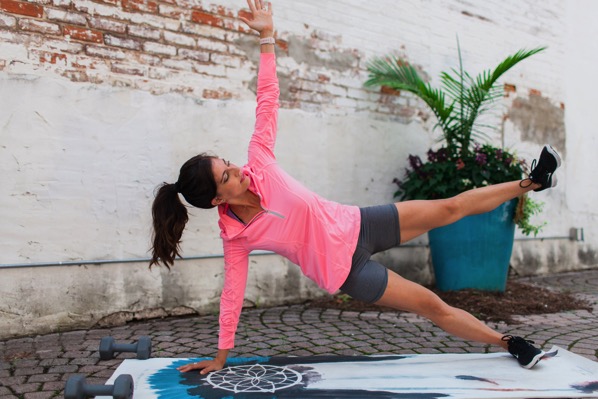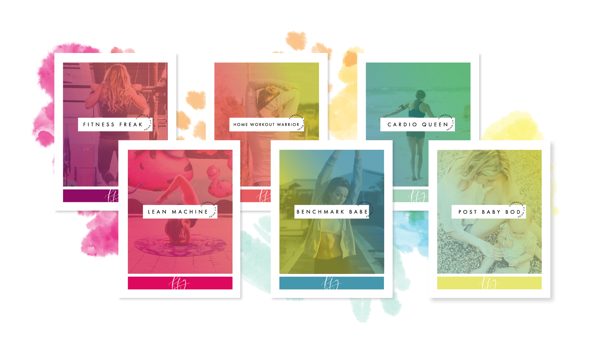 A quick, intense barre workout.
Eats:
This sticky sesame cauliflower recipe is a WINNER.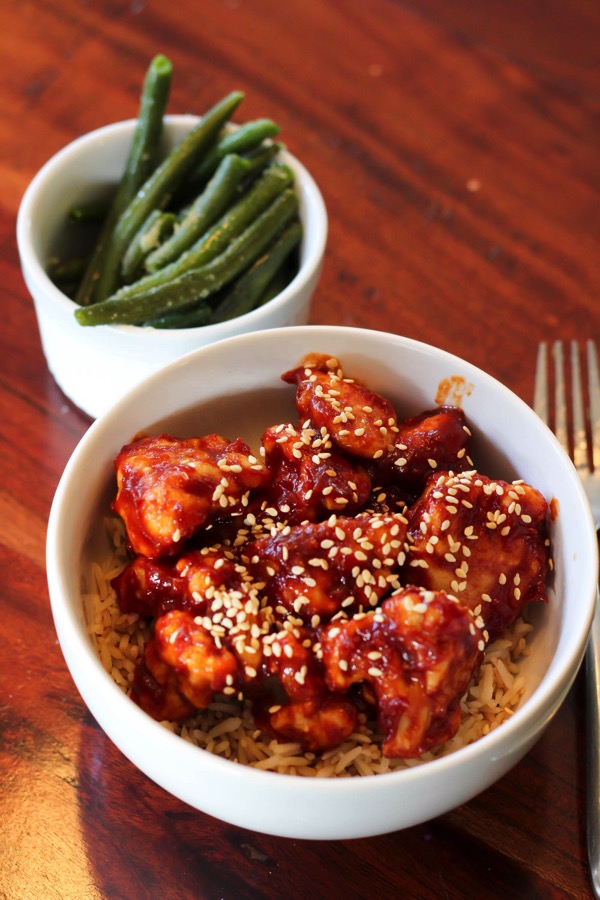 We had it for dinner one night with brown rice and green beans, and let it be known that the girls ate, and enjoyed, cauliflower. Usually Livi is telling me to "stop that smell" whenever I cook it. Ok, and maybe I vaguely said "a vegetable" when she asked what it was.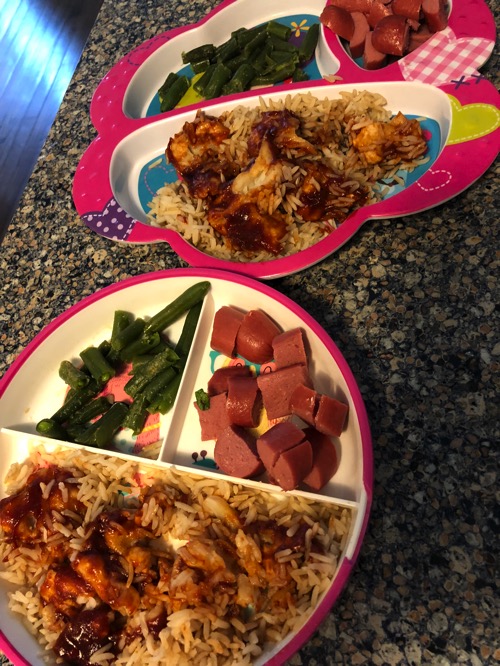 (Also gave them a side of organic hot dogs just in case they hated it. I've learned that whenever I give them something new, it helps to serve it with something I know they like and will eat.)
Fashion + beauty:
This toner. I've been getting occasional questions on IG stories about my skincare routine. A good filter goes a loooong way lol. The details for many of my favorite products are here, and the only thing I've really changed lately is adding this toner into my routine. I read this article about the 7-skin method, and was instantly intrigued. I'm always looking for ways to keep my skin hydrated and healthy since I'm often sleep-deprived, so I decided to test it out. I noticed a difference IMMEDIATELY. My skin just drank that ish up. You wash your face with a gentle cleanser, then pat on the toner (using your hands, not a cotton pad) on your face 7 times. Then you follow with a nice thick moisturizer for night or SPF and moisturizer for day. 7 times for toner sounds like a huge, ridiculous and redundant step, but it's super fast. Each time you just pat on a tiny amount. I'll definitely be sticking with this method!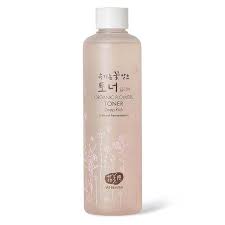 A few people have also asked for an update on the dip nails since I fell in love with them. I got them done professionally before a recent trip (to see what the salon peeps do so I could replicate it at home) and the tech damaged my nails pretty badly. She went to town with the whirly file thing until my thick nails were sad, thin, crispy remnants of what they once were. I've been letting them heal since then, but will do them myself when they're back to normal.
The Gal Meets Glam collection launches today and it looks incredible. So many gorgeous dresses for spring/summer.
Read + watch:
She made an emergency landing more calmly than I make a Starbucks order.
Feeling inspired by Des all week.
Parenting in 10 words or less. <— the comments are A+
Happy weekend, friends!
xo
Gina