4/22: Meals and fitness for the week
Hey hey! Happy Sunday! How's the weekend going? We're back from an amazing little getaway to Jacksonville. It was the perfect way to kick off the weekend, and since we got back on Friday night, we've still had the rest of the weekend to enjoy!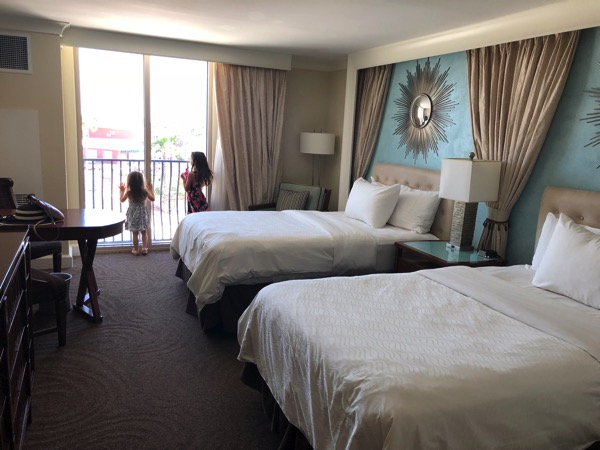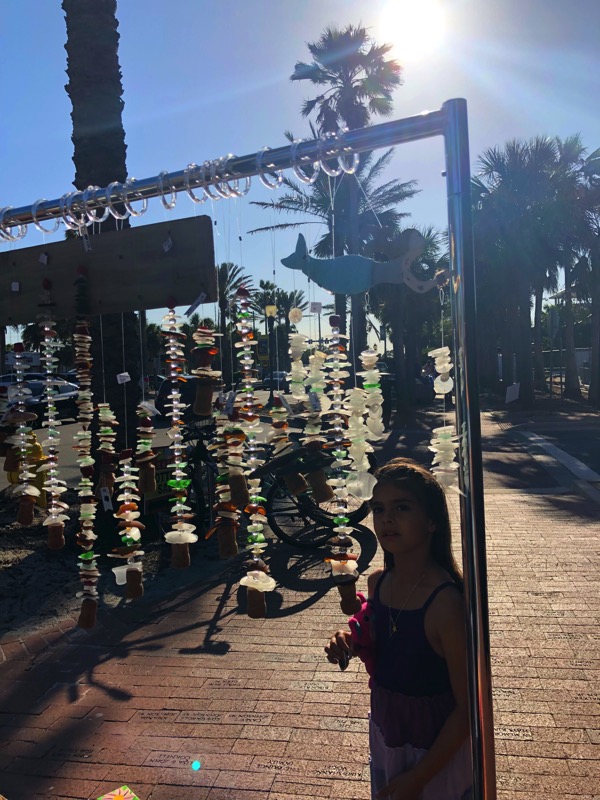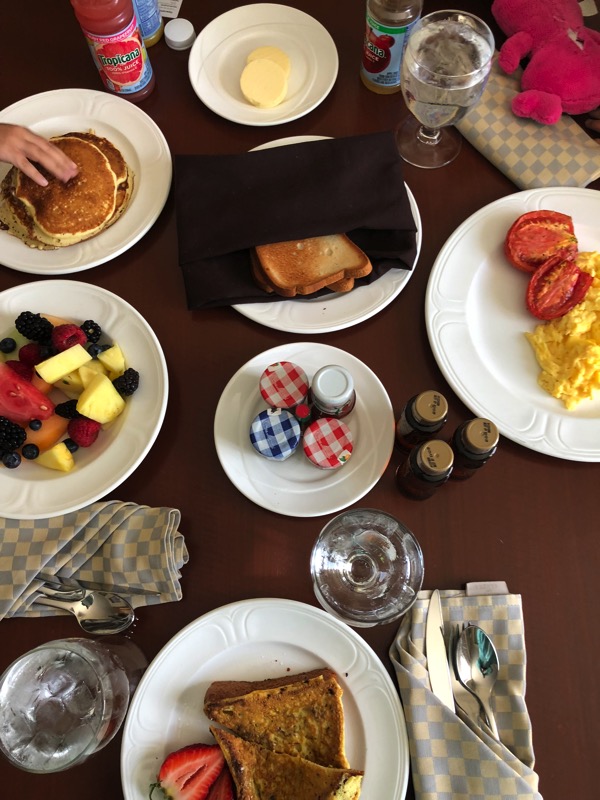 On our way out of town, we made a stop at the mall. (I checked out the Gal Meets Glam collection in person, but sadly they didn't have the maxi I had my eye on in stock. Added it to the wishlist!) We also ate lunch at Whole Foods and did a grocery swoop for some pantry essentials and new finds.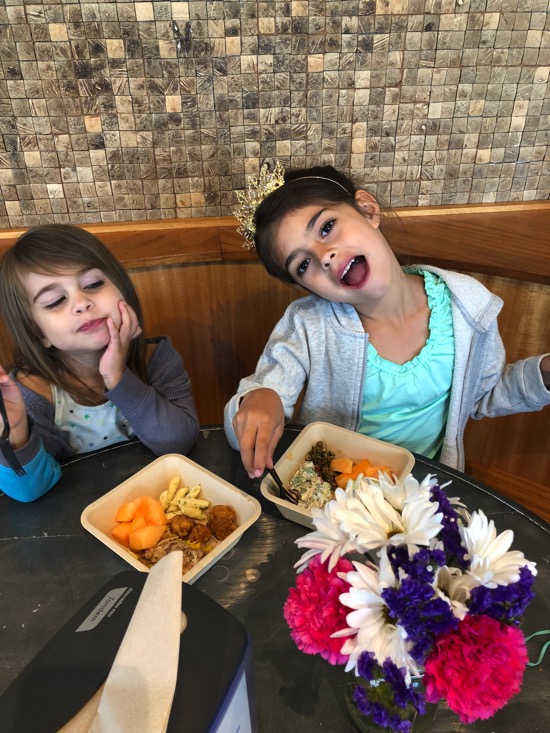 Here are the goods!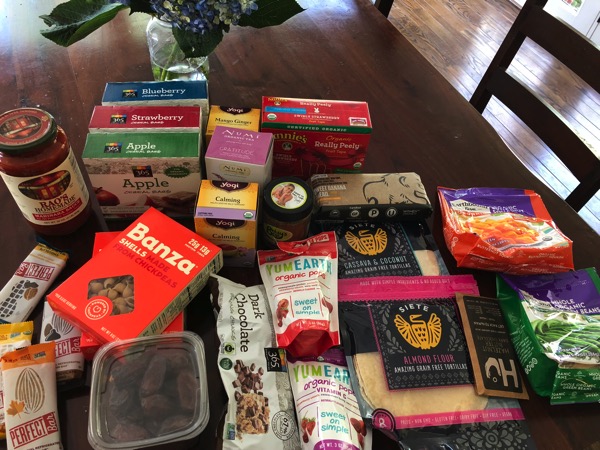 Some old faves: Perfect Bars, Rao's marinara sauce, cereal bars (the girls are obsessed), teas, Betsy's Best almond butter (SO good),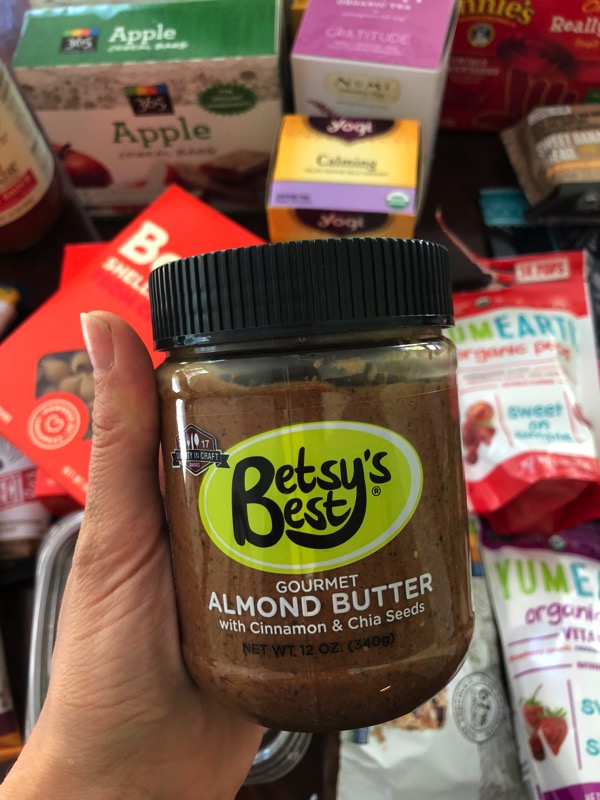 (you need this. It has a little crunch to it and it's sweet and salty.)
frozen veggies and Siete tortillas
New finds: Banza pasta (we tried it Saturday night and loved the texture. The girls said it was delicious, too), Paleo banana bread (my version is here, but thought I'd give this store-bought frozen one a try)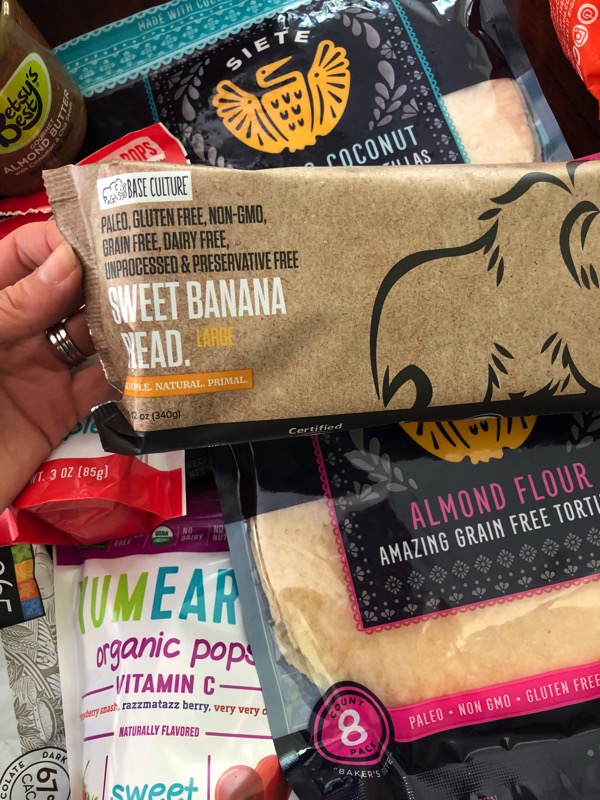 and THESE Rosé hard apple ciders. I drank one while the girls scootered outside and it was like rosé, but bubblier and fruitier. Definitely a new fave, for sure.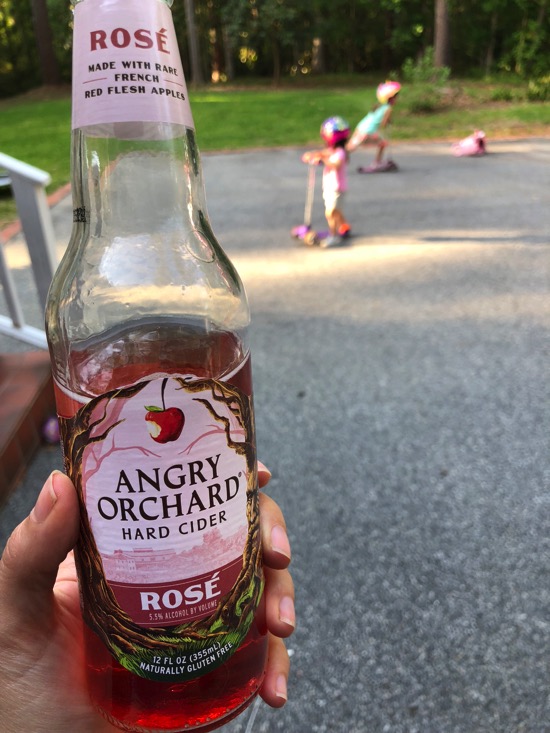 It's funny because I've been on team wine > beer for years until I discovered Angry Orchard. It's sweet and fizzy; not beer-y at all haha.
I didn't get a lot of fresh stuff, because I've found that the organic meat, almond milk, and produce is all less expensive at Target so I figured I'd pick that up at home. Plus, we were hurting for trunk space. 😉
Here's what's on the tentative meal plan this week:
Sunday: Chili with cornbread and salads
Monday: Lemon-garlic shrimp with pasta and roasted green beans
Tuesday: Salmon sushi roll bowls
Wednesday: BBQ chicken with mac n' cheese and roasted broccoli
Thursday: Out
Friday: Lentil and rice "meatballs" with marsala sauce and zucchini
Saturday: Out
For breakfast, I'm going to make a batch of this egg casserole (the sweet and savory combo is awesome) and some chocolate protein bake. I'll chop some veggies for lunchtime salads, but will likely be drinking Fab Four or Daily Harvest smoothies (<— my link gets you 3 free cups) for lunch because they're so fast and easy.
We also made another batch of these ridiculous 4-ingredient samoas.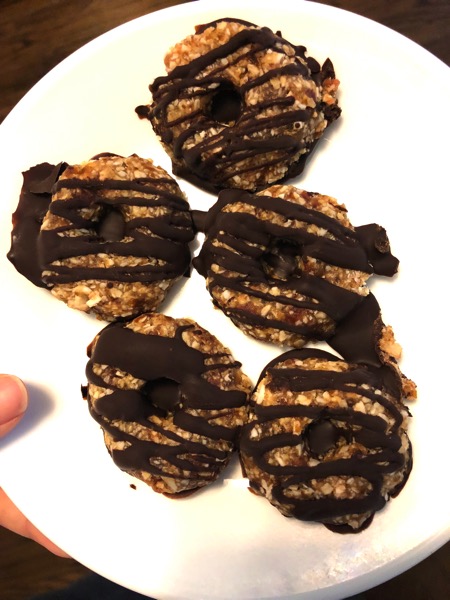 Here's what the fitness plan is looking like for the week:
Sunday: OFF (maybe I'll sneak in an easy 20-min Peloton class)
Monday: Teach Zumba
Tuesday: HIIT + legs (from the Lean Machine fit guide)
Wednesday: Teach barre + teach Zumba
Thursday: Spin + arms
Friday: OFF
Saturday: Total body circuit (from the Home Workout Warrior fit guide)
What's on the workout schedule this week? What staples are you meal prepping today?
Happy Sunday, friends!
xoxo
Gina