Hi friends! Happy Friday! I hope you're having a wonderful week so far. I can't believe the girls only have a few weeks left of school! We're in frenzy mode leading to the end of the year, and have lots of fun events in the mix. This weekend, we'll be swimming with friends, catching up in a class playdate, doing a CF walk, and the Pilot will continue to be in airline study mode. Please keep your fingers crossed for him. <3
It's time for the weekly Friday Faves party. This is where I share some of my favorite finds from the week and around the web, and I always love to hear about what you're enjoying, too. Please share something you're lovin' in the comments section below.
Read, watch, listen:
Instant Family. This was a surprising delight of a movie. I put it on the other night because I just wanted to watch something lighthearted before bed, and was crying in the first 15 minutes (not in a sad way, but in an "omg that's beautiful" kinda way). The cast is a gold star, and there's a lot of sarcasm and hilarious moments to brighten up any of the more serious parts. This movie is based on a true story, and follows a married couple after they bring three foster siblings into their family.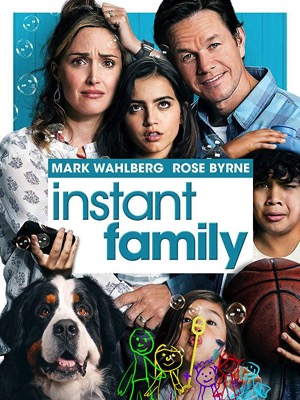 I highly recommend it if you're looking for a fun weekend movie.
Radium Girls. A friend recommended this a long time ago, so it's been sitting in my Kindle untouched. I finally started the book this week and can't put it down. The book follows the story of a handful of the "radium girls," who worked in a factory painting the dials of military watches with this self-luminescent paint, composed of radium. In those days, radium was thought to be a miraculous health elixir, as it could burn cancer cells in the body, and so the girls didn't think twice when they were instructed to "lip, dip, paint" – pressing their radium-laced paintbrush in between their lips in order to draw perfectly fine lines. Needless to say, they encountered various ailments from their exposure to radium and their work in the factories. While it's a non-fiction book, it reads like a fiction novel, and has me equally intrigued and horrified that this actually happened.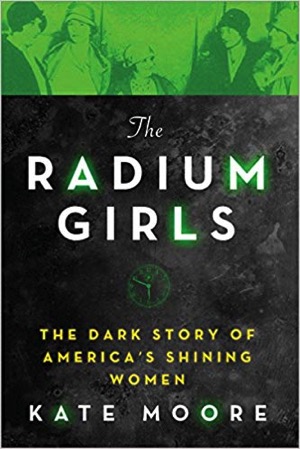 5 things you can do to feel less stressed
6 more book suggestions for spring
Simple habits to love your life more
Tips to get over public speaking fears
Fashion + beauty:
This gingham dress came in my Trunk Club and I've already worn it for Easter brunch and a casual date night. Midi-length dresses aren't usually flattering on me (I'm not a tall person), but for some reason, this one works, and I love it! The fabric is super light and it has just the right amount of swish as you walk. 😉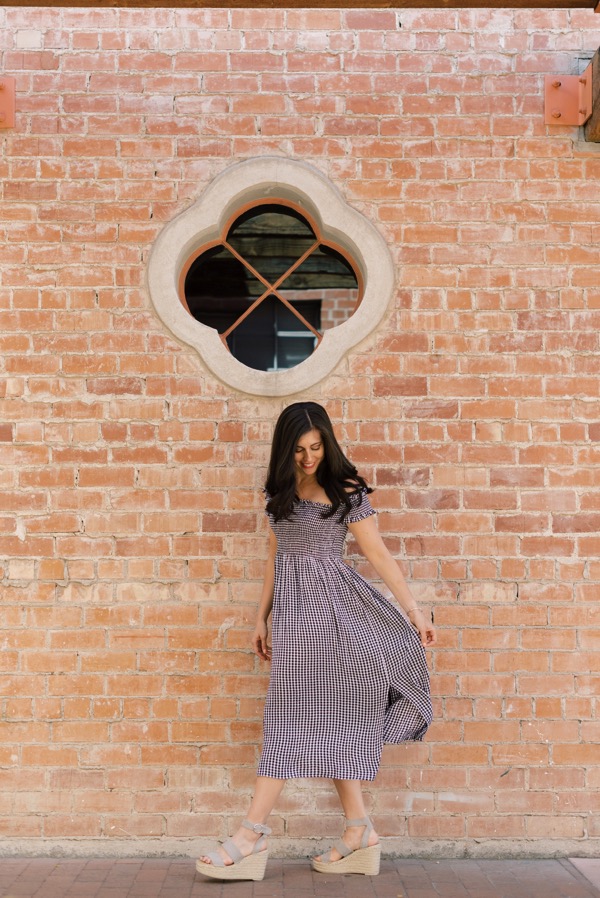 (Shoes are on sale here)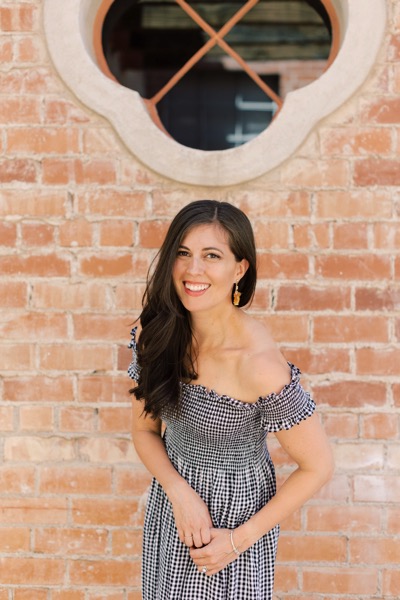 I've still been loving my Trunk Club deliveries as a way to spice up my summer wardrobe. All of the pieces are incredible quality (because they're from Nordstrom) and it gives me the chance to decline pieces before they're sent to be replaced with alternate items. It's also fun to message my stylist on the app. If you've been wanting to give it a whirl, my referral link is here!
These Athleta shorts. I went in to pick up a couple of things with a gift card and came across these lightweight, high-waisted shorts. They're extremely flattering and made out of super light tech material. I paired them with this top and love the fit. It's one of those mom uniform outfits that's functional and comfortable but still looks put-together.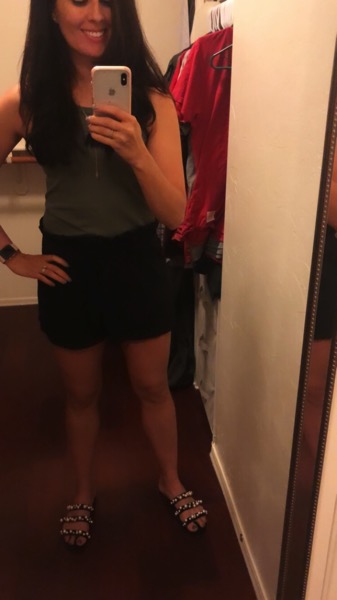 This week's Beautycounter pick is this Nectar blush, which is a dupe of my beloved Nars Orgasm blush. The color looks exactly the same (!) and is a great safe alternative. All of Beautycounter's products are screened heavy metals, since it's easy for those to sneak in the supply chain when you're using materials from the earth. It's nice to know that I can get the same color I love without heavy metal hitchhikers that are commonly found in blushes and bronzers. Check it out here.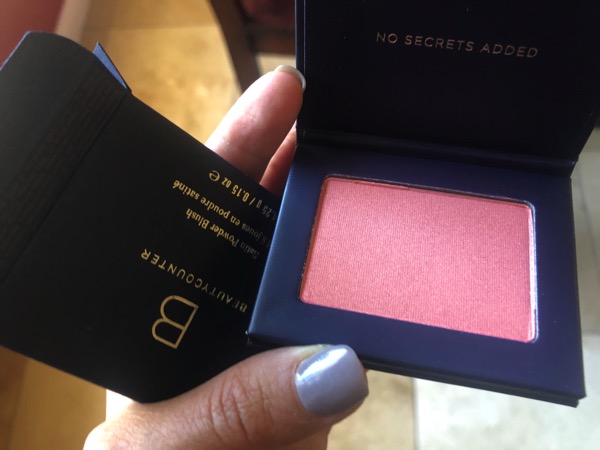 The Sephora spring bonus event is in full force! If you're browsing around this weekend, here are my fave picks:
These undereye bag patches. I stash these in my suitcase or carry-on bag every time we travel. They make eye bag swelling go down a ton, so they're helpful for mornings when I'm a little tired or look swollen from traveling.
This mascara primer is a gamechanger. It adds a ton of length to your lashes – I'm often asked if I have eyelash extensions when I use this stuff – and I think it helps to condition them a bit, too.
This is a jar of pure magic.
Good eats:
I'm back on a serious acai bowl kick. I've been meeting up with friends at Nekter after our workouts, and they're such a refreshing treat after a good sweat. I love the peanut butter acai bowl with pea protein added. SO good.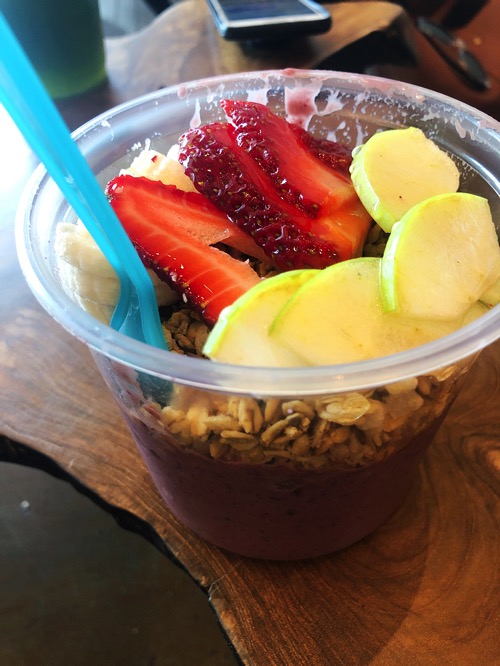 A recent breakfast pic: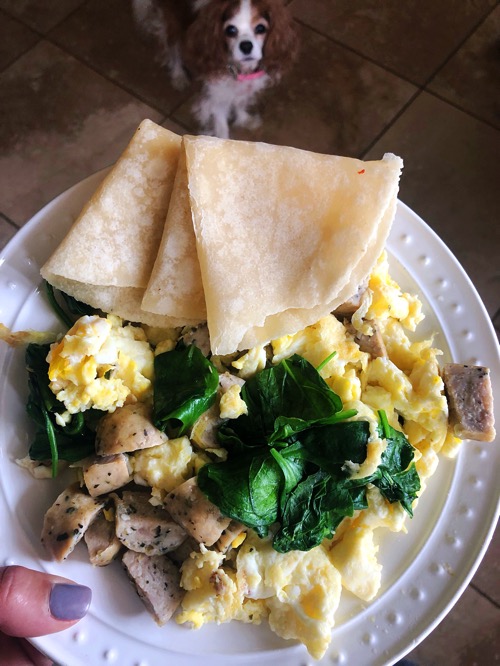 (Siete tortillas, 1 egg, 6 liquid egg whites, spinach, Paleo chicken sausage from Costco)
Dinner from Renee's Organic Oven: zucchini noodles, all the veggies, marinara, kalamata olives, and chicken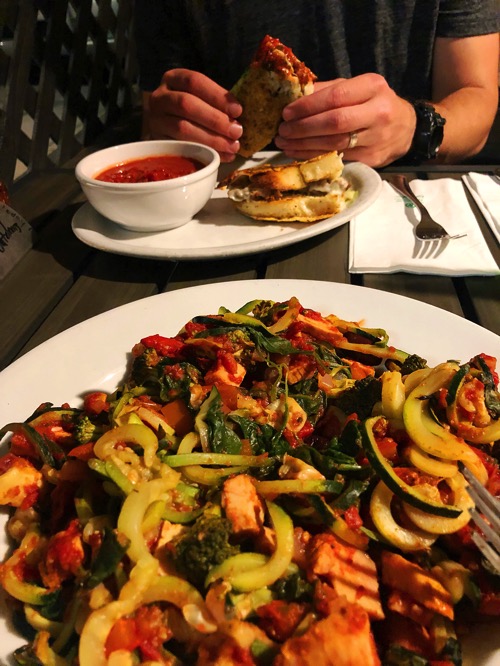 Officially obsessed with these bites (found them at CVS):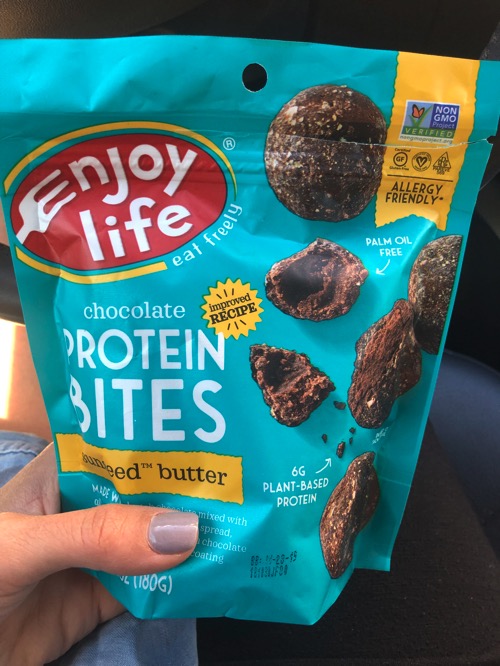 Cinco de Mayo is this weekend! If you're planning your fiesta, here are some must-make recipes from the blog:
Instant Pot Mexican rice (so easy and so good!)
Guacamole or this deconstructed guacamole salad
If you're looking for a dessert idea, this tres leches cake is a bit labor intensive, but so worth it.
Fitness:
A playlist for your next intense workout
How to combine leg day with running
Happy Friday, friends!
xo
Gina