Multitasking + 9 killer kettlebell moves
Hi friends! How's the day going? Don't forget to enter our Skyscapes giveaway each day this week!
Whenever I get asked for productivity tips -especially more now that I have a little one to chase after- I share some words of wisdom that Bex was kind to bestow upon me:
STOP MULTITASKING.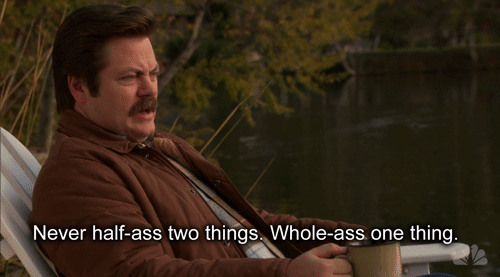 (Source)
I have so many ideas and things I want to do, but I'd get a little "SQUIRREL!" (<— distracted) and find myself trying to do too many things at once. I quickly learned that by multitasking, I wasn't really getting anything done. Now I focus on one thing at a time before moving onto the next -it was the only way I could finish the book by the deadline!- and it has helped tremendously. I have a list for each day of the things that NEED to be accomplished, things that are moderate on the priority scale, and things that can wait. I minimize multitasking, unless it's when it's at a time that it could come in handy…. like this morning.
Multitasking at its finest: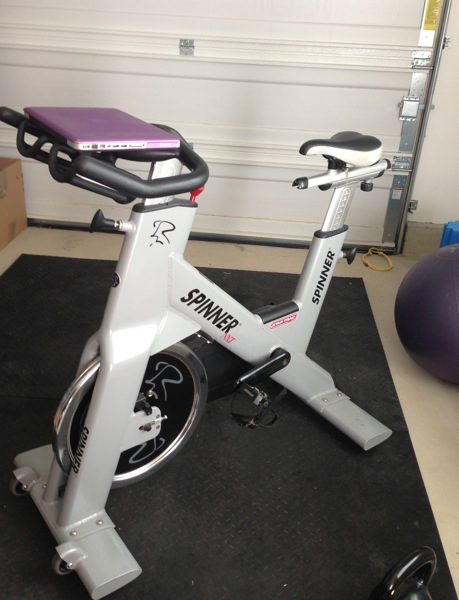 I have a project I'm in the midst of finishing and also wanted to get in a little cardio to complement today's barre training, so I propped my laptop on the spin bike.
It could have been catastrophic, but ended up a successful endeavor 😉
Here's what I'm working on:
We're in the middle of a website revamp, and the main goal is to make the blog easy to navigate and to find things after they're published. The fitness section is going to be organized into muscle group and type of workout, and the recipe page will be categorized for each type of dish and meal component. I work hard to make awesome content for you guys, and it's a bummer that once I publish it, it seems to disappear into thin air and is difficult (even for me!) to find again, unless I consult the Googles. The goal for the revamp is to remedy all of this and make the blog much easier to use and navigate, so I've been working on organizing 3,700 posts. It will all be worth it in a few weeks!
You'll be able to click "Fitness" and then "Kettlebell workouts" and something like this will pop up:
I made that little guide because I was thinking about how intimidating kettlebells once were for me! When I first experimented with them, I thought you could just switch them out for dumbbells, but it isn't really the case. The center of gravity is altered, so they have unique uses and exercises. Thankfully, while I taught at the resort I was able to take a kettlebell workshop so I could teach the kettlebell class, and learned a lot of awesome moves. Some of my very favorites are above!
Kettlebells are also the KING of multitasking exercise equipment. You use one and chances are that your core muscles will be challenged in addition to the muscle group you're working.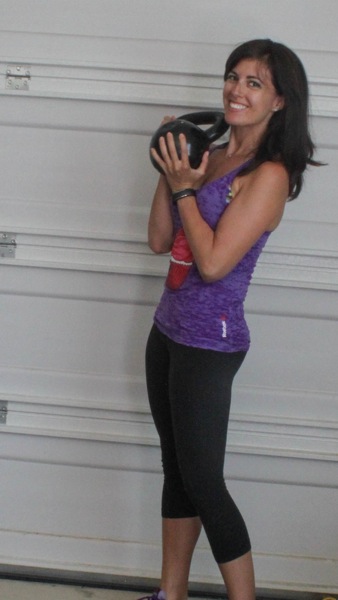 (10) Hold it and smile like a goober?)
A little tip: don't be afraid to ask for help at your gym if you'd like to experiment with kettlebells. A certified trainer on staff should be happy to show you some new moves and make sure you're executing them safely.
What's your best tip for productivity?
Any kettlebell moves you love?
Hope you enjoy the rest of your day!
xoxo
Gina
Similar:
20 things to do with a stability ball