Stop messing with me, run
Helloooooo 😀 How's your day going?
Mine has been bueno- especially since I conquered an 8 miler with Meara. I expressed my anxiety via Twitter, and was so thankful to see tweets of motivation flowing in—ya'll are amazing! I don't know why I've been getting so nervous about long runs lately. Last night, I was a jittery nervous mess.
My dinner erred on the side of random.
Hummus and cucumber after Zumba before my training appointment: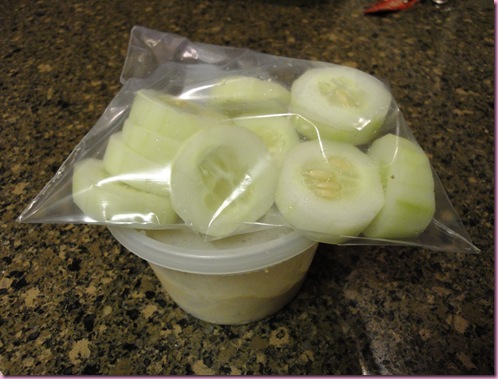 And an obligatory salad: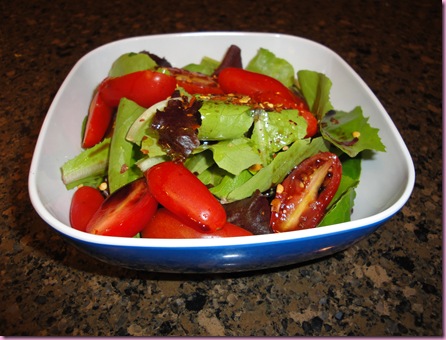 While I waited for these bad johnnies to finish cooking: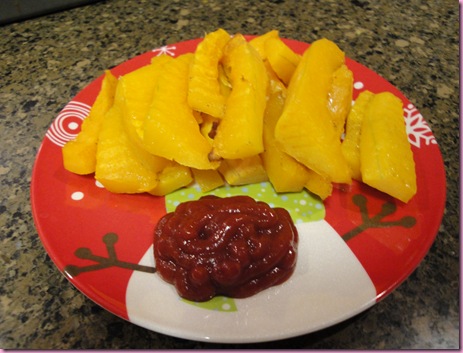 And comfy carob: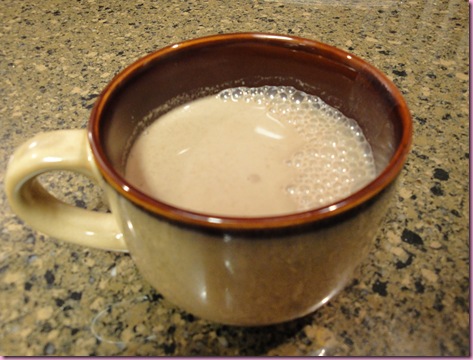 All I wanted for dinner was fries and a carob drink but felt I needed a little more substance in my life, especially after teaching. I could eat b-nut fries and drink comfy carob all the livelong day 😉
I crawled into bed, read for a while and thought about how lame it is that I can't see my husband, and crashed out.
The puppers and I woke up early for a walk and I made some mesquite oat bran before meeting Meara.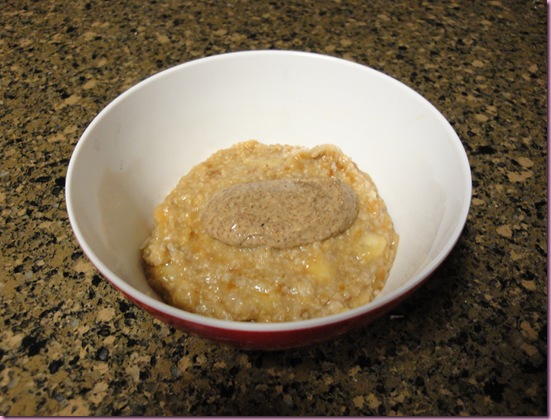 1/3 cup oat bran cooked in 1 cup water, 1/2 smashed nanner, 1/2 pack of Stevia, 1 T mesquite, cinnamon, pinch of sea salt and 1 T almond butter.
I packed up the ol' Camelback with some HEED powder and water –if you're an endurance athlete, I highly recommend HEED. The orange flavor tastes like heaven and it only contains natural ingredients- and some Shot Bloks in case I needed some carb replenishment.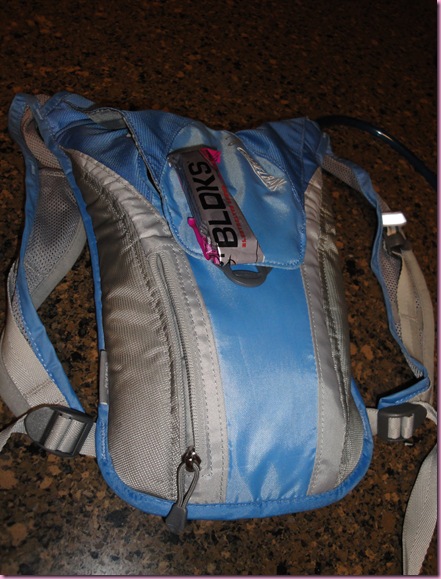 I'm not really sure why I was so nervous, because our run was amazing!!! The weather was beautiful, we talked the whole time, little Mitch slept in the jogger and we did 8 miles in 1:12. Then we walked around .3 miles to cool down and then hopped in her husband's truck and drove our route to check the miles, because we're ghetto like that and don't have Garmins… yet 😉 (Birthday hint… Pilot, ya there?? Haha)
After our glorious run, I came back to the casa and spent about 5 quality minutes with the foam roller 😀 Hurts sooooo good!
Snack/Lunch: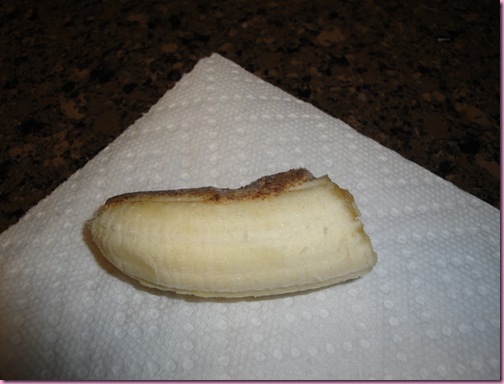 The other half of this morning's nanner smeared with AB
Salad: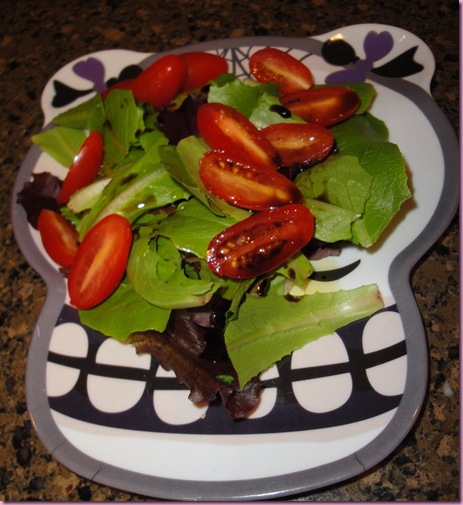 And 2 eggs + 1 egg white, covered in a blanket of salsa and an Ezekiel tortilla to "pinch up" the eggs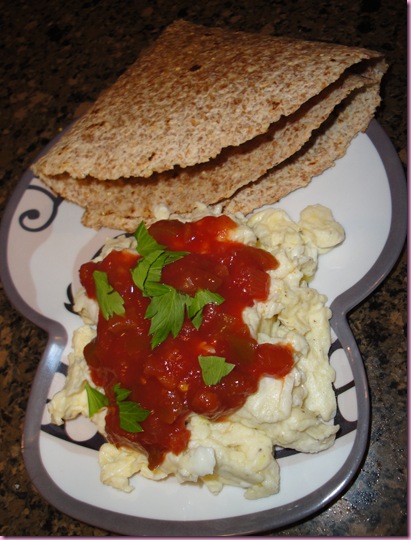 My nana informed me that I missed Dia De Los Muertos (I'm a bad Mexican) so that's why I busted out the skull plates I love so dearly.
Husband and wife: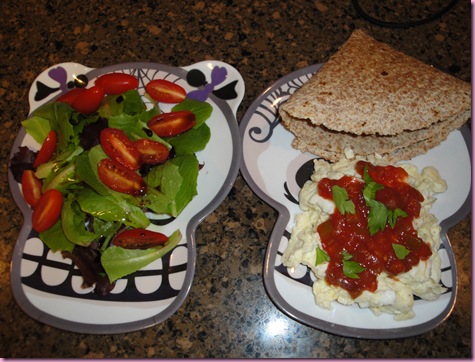 Gloooooorious.
Here's what today is looking like in the casa de Gina:
– make artichoke dip (from ED&BV) and store in fridge until I bake it tonight
-prep cheese plate
-buy parsley and POMtini supplies
-meet Jeni for juice
-walk the puppers
-yoga
-get ready for a ridiculously awesome girl's night
I probably won't have time to post tonight –and you probably wouldn't want me to, haha- but expect a full re-cap and lots of pics in the morning 😀
Have a wonderful day!
xoxo,
Gina