Dry January and Sugar Detox
This post is about a Sugar Detox I'm currently doing, plus Dry January. If you think this would be a sensitive or triggering topic for you, please skip the rest of this post and I'll see you back soon! Read on for more about our experience, what I'm doing, and some of my favorite recipes when I'm doing a sugar detox.
Hi hi friends from a few days into Dry January and a Sugar Detox. This is something I often do after the holidays as a chance to get back to basics. I find that the holidays are generally an avalanche of delicious sugary treats and cocktails, and by this time of year, I'm usually more than ready to eat a vegetable or two. It's usually a sign that I'm ready to get back to whole, basic foods when an apple tastes like water. After cutting out sugar for a while, it brings back foods' inherent sweetness and I also remember why I like to fuel my body with as many fresh, whole foods as possible. It makes me feel so much more energized!
I definitely wanted to ditch out on sugar because my ultrasound is next month. While I know the end result is out of my control, I wanted to take any actions possible to encourage a good result. Crossing my fingers!!
You can check out a recap of a previous sugar detox here!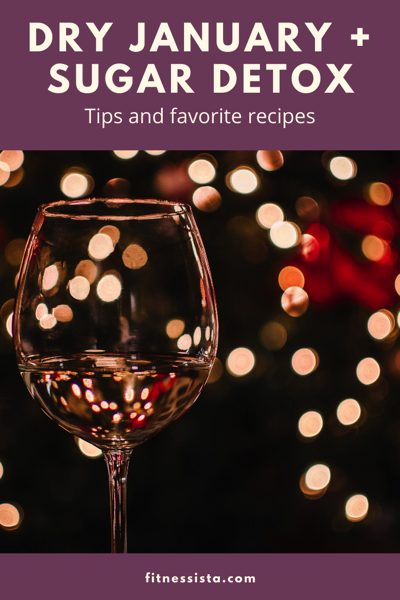 Here are the things I'm focusing on this month:
– Fresh produce and plant-based options (lots of berries, greens, apples, dates, citrus, non-starchy veggies)
– Lean protein (mostly chicken and fish with the occasional grass-fed steak)
– Healthy fats (chia, flax, almond butter, nuts, seeds)
– Whole grains (mostly rice and oatmeal) and smart carbs (like starchy veggies and sweet potatoes)
Here are the things I'm avoiding, which I've mostly stayed away from since my gallbladder attack:
– Fried foods (I loooooove french fries and am still having them occasionally because I need to live, but not super often)
– Gluten
– Dairy (Skipping dairy is easy for me because it kills my stomach. On my cheese boards, I like to include at least one or two nut-based cheeses)
– Alcohol
– Eggs (if I get a good result and don't need to have surgery, I'm going to start having eggs again once or twice a week because they're my favorite food… just not 2-3 per day like I did for at least 5 years haha)
A sample Sugar Detox shopping list is here:
– Fruit (berries, apples, bananas, dates)
– Veggies (carrots, cucumber, bell pepper, anything I want to grill or roast that week, sweet potatoes)
– Leafy greens (I switch it up each week but usually go for spinach, romaine, kale and/or arugula)
– White or brown rice
– Oatmeal
– Almond butter
– Chia seeds
– Nuts and dried fruit for homemade trail mix and oatmeal toppings
– Protein (chicken, salmon, canned tuna, Beyond Meat sausage)
– Seite tortillas, Paleo waffles, cauliflower gnocchi
– Salad dressings (I love Primal Kitchen), salsa, and dip (guacamole and hummus are my faves)
– Protein powder
What can you eat on a sugar detox?
Here are some of my go-to faves:
Pre-breakfast:
I always chug at least 8 oz of room temperature water when I wake up. I've heard of people adding lemon juice or sea salt for electrolytes, but plain water does the trick for me.
Then, I'll have one of the three following things depending on how much time we have: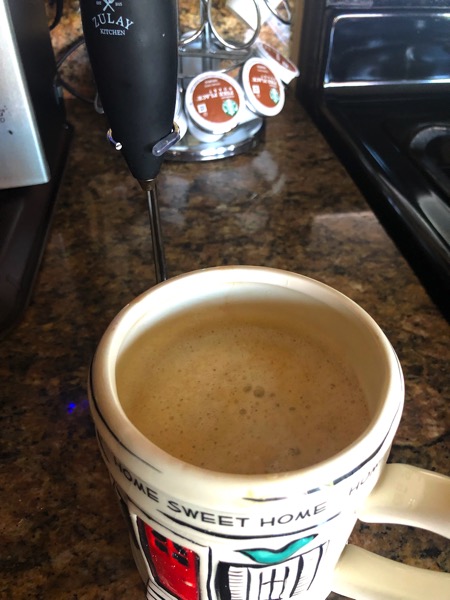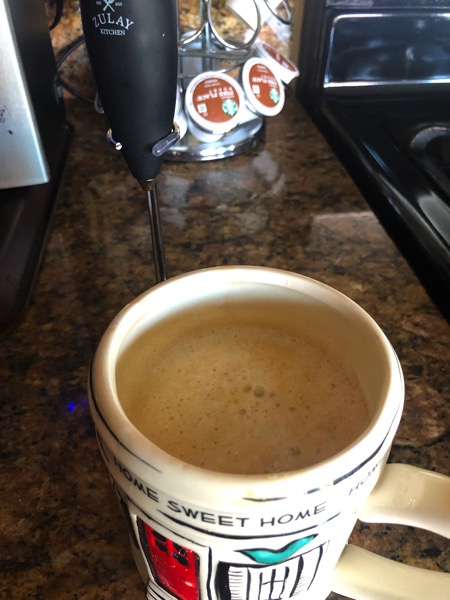 Decaf coffee with 1 scoop collagen, almond milk, and monk fruit to sweeten. I whisk everything up with this milk frother, which was one of my favorite purchases of 2019.
Green juice! I'll use apple, spinach, cucumber, celery, mint, and lemon. This is my favorite pre-breakfast option. It gives me a ton of nutrients to start the day, hydrates me, and then I can wait a bit to have a real breakfast since I'm running around in the morning.
Morning detox drink. This is another fave for years! Liv says it smells horrible but I think it tastes great and the ingredients have a ton of benefits.
Breakfast: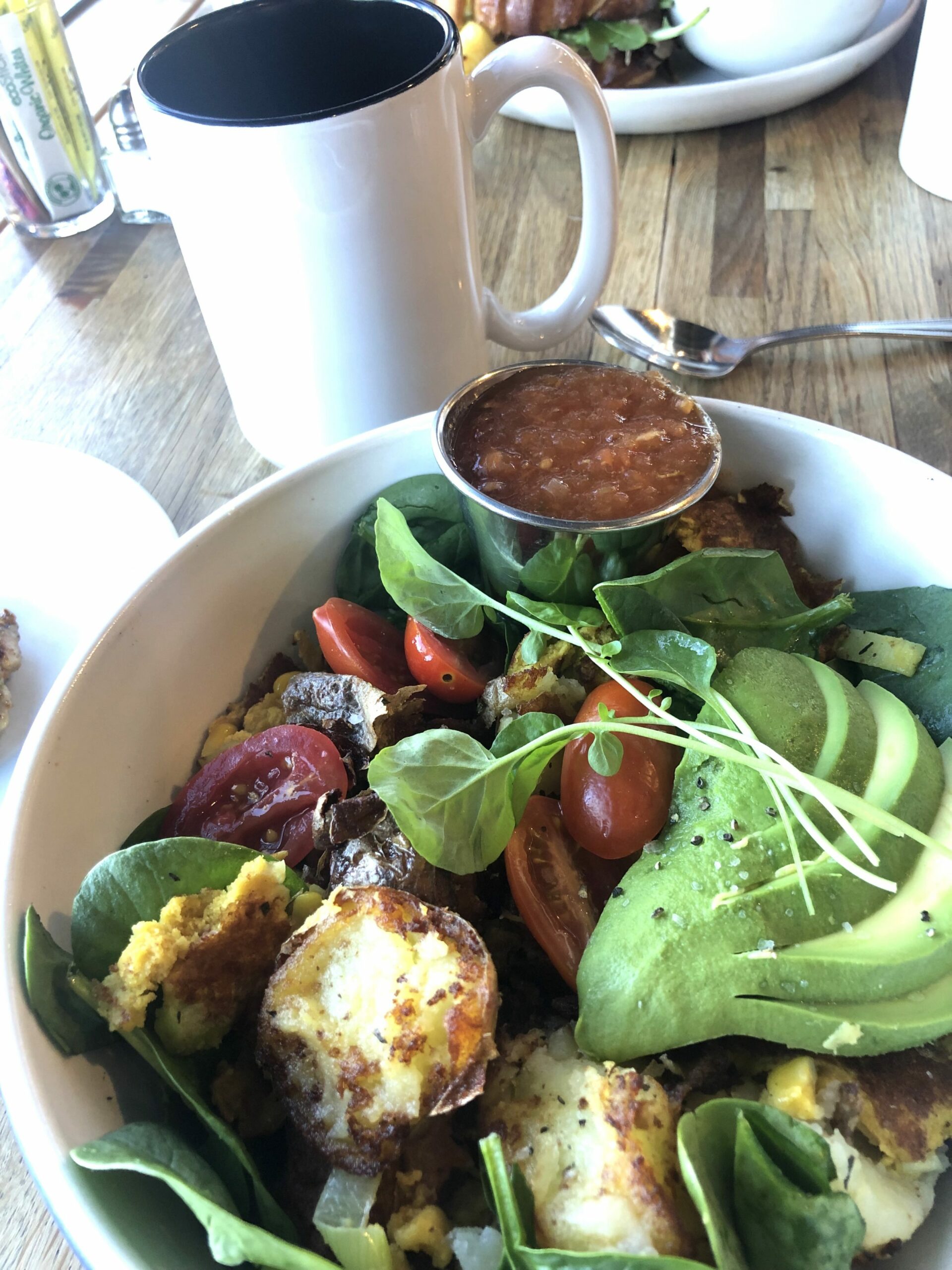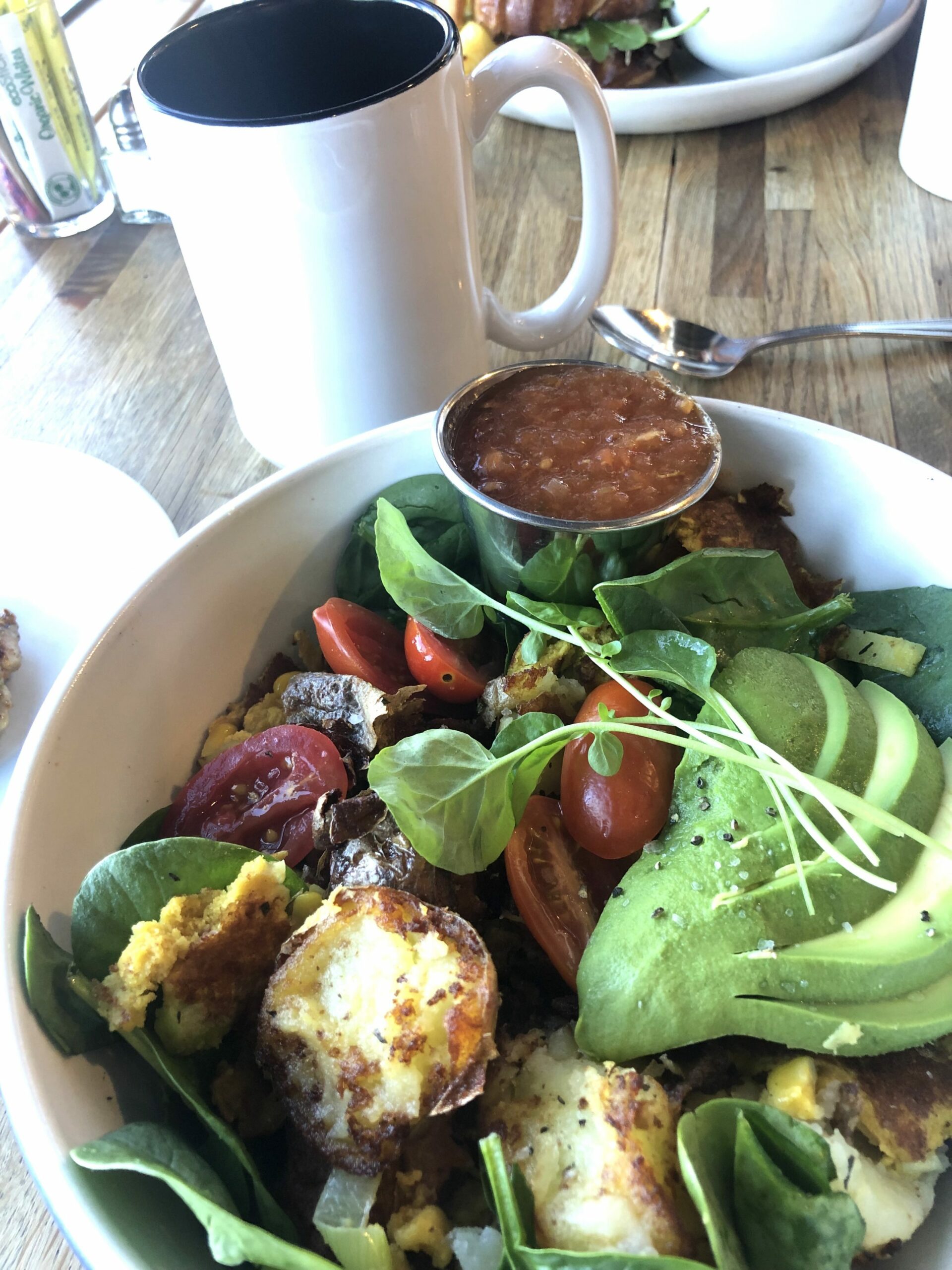 Oats with chia, flax, Truvani protein powder, berries, and almond butter
Chicken tacos (it sounds weird but it's so good for breakfast! I use Siete tortillas, leafy greens, leftover chicken, salsa and guacamole)
Breakfast cookie or baked oatmeal. These are great to make in advance and the kiddos love them, too.
Lunch:
Big salad with chicken (I cook it in the Instant Pot) and a sweet potato. My favorite dressing is the homemade Ranch from How to Not Die cookbook or the Primal Kitchen dressings (ordered from Thrive Market).
Daily Harvest bowl with tuna or leftover chicken
Daily Harvest smoothie with Truvani protein or collagen added
Soup! This is a staple during the winter. My go-to recipe is here! I usually just throw a bunch of ingredients into the Instant Pot. Recently, I made an awesome one with carrots, onion, ginger, lemongrass paste, and coconut milk.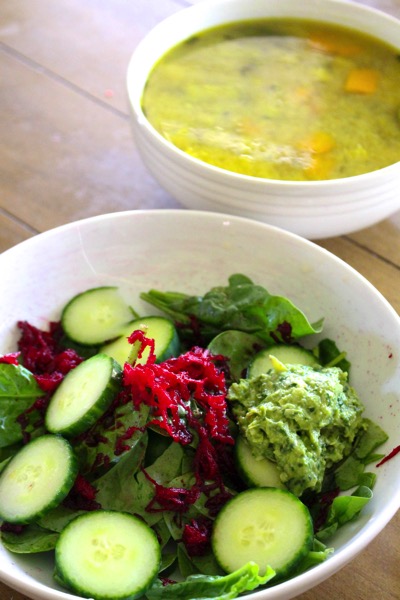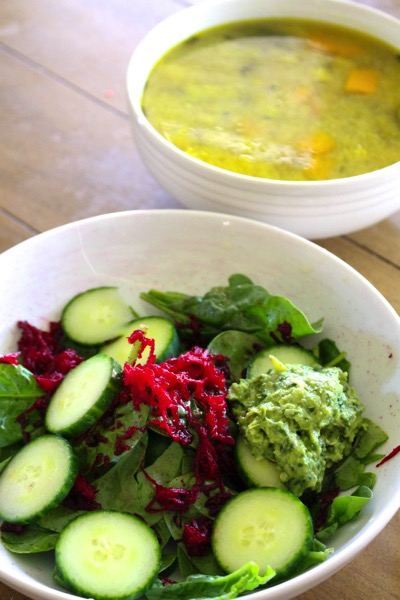 Dinner:
Dinner is a bit all over the place and some of our healthy dinner staples are in this post.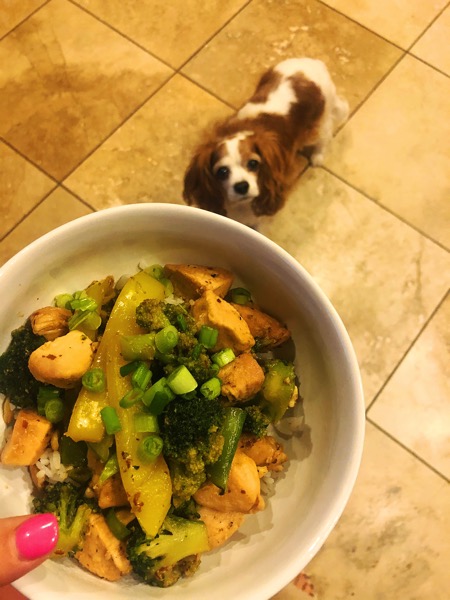 Some more faves:
– Sunbasket meals (<— my link gets you $40 off your first shipment!). I still get these for two dinners each week. It's an easy way to get something nutritious on the table fast when the Pilot is away. I also love that I can add pantry staples and meat to our shipment, like collagen nut butter, carrots, snap peas, crab cakes, jerky, Perfect Bar bites, and different dips. Their vegan spinach-artichoke dip is amaaaaazing.
– Ina's skillet roasted lemon chicken. The family loves this one and it makes the house smell like Thanksgiving.
– PaleOMG cauliflower gnocchi soup
As far as Dry January goes, I decided to do this to help out my gallbladder. The liver and gallbladder are BFFs so if one is having a hard time, it's going to affect the other. I don't drink alcohol too often anymore – wine maybe once or twice a week – but really want to give my GB the best chance going into the ultrasound. I'm having champagne the night of the ultrasound, no matter the result lol.
Do you have any fitness or nutrition goals you're working towards? Want to join me for a little sugar detox for the rest of the month?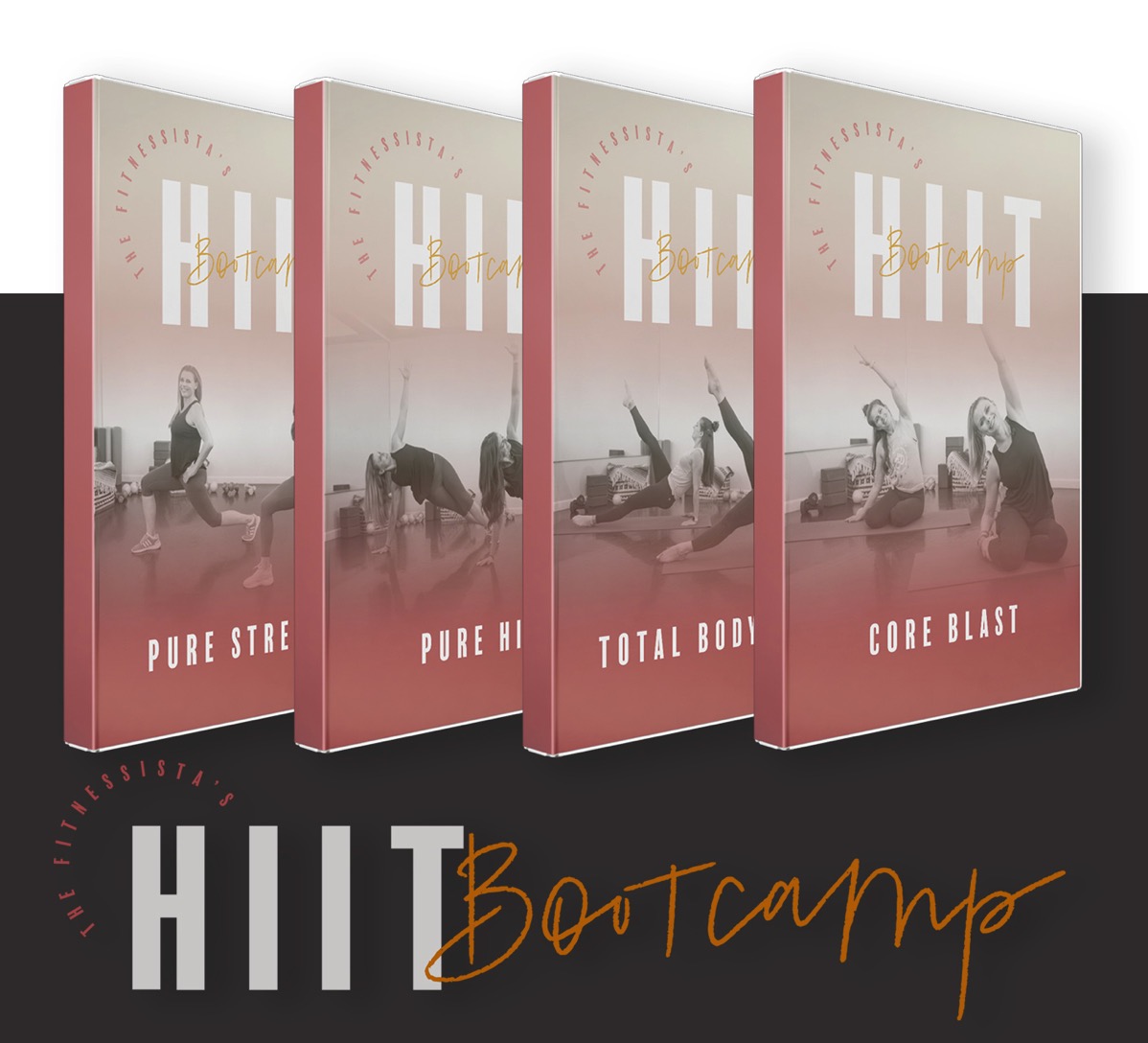 If you're looking for some extra fitness motivation, join in our HIIT Bootcamp! The fun starts on January 13th. You'll get follow-along videos, a full fitness schedule to follow, bonus meal ideas, and group accountability. Enter the code FIERCE to get the month challenge for $34. Spaces are limited and enrollment closes on Sunday – click here to join.
Happy Monday and I'll see ya soon!
xo
Gina