Hi hi! Happy Friday! Shortest week ever, thanks to our little staycation. What's going on this weekend? Any fun plans? I'm going out to celebrate a friend's birthday, and tomorrow we're filming all of the HIIT bootcamp videos. I'll have details up on how to join next week!! Sunday, I'm hoping to take the girls apple picking in Wilcox. I'd love to hear what you're up to!
It's time for the weekly Friday Faves party! This is where I share some of my favorite finds from the week and around the web. I always love to hear about your faves, too, so please shout out something you're lovin' in the comments section below.
Read, watch, listen:
This is one of my go-to cookbooks right now. I love the emphasis on plant-based recipes and it's been a great way to get in extra healthy fats and veggies right now. The black bean burgers are the best ones I've ever had. They cooked perfectly and the flavors were perfect.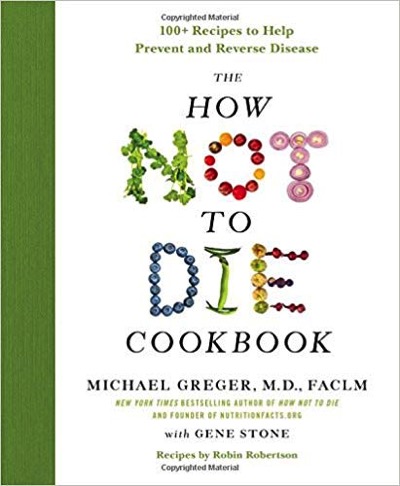 Chickpea scramble almost every day this week. If you haven't tried it yet, I highly recommend it. It's so good with some sriracha and hummus or avocado on top. Lately, I've been sauteeing a huge batch of veggies in the beginning of the week (carrots, zucchini, tomatoes, snap peas, broccoli, bell pepper, spinach and seasoning with miso paste, turmeric, and garlic powder), and this way all I have to do it cook the chickpea patty, add the veg, and then the toppings, Such a great way to get a ton of produce and nutrients first thing in the am.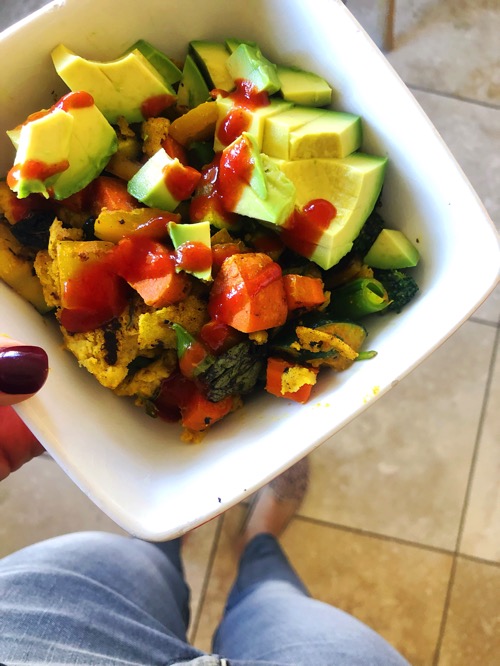 This article accurately explains all of the mental energy it takes it cook for a group of people on a consistent basis. I'm happy to do it… but also happy to get takeout on the days I'm spent. 😉
Row Lowe's kids trolling him on Instagram is my favorite lol.
Trader's Joe's fall arrivals ranked from best to worst.
This article gives me anxiety.
America's best new restaurants.
Good eats:
I ordered this seed butter sampler in our last Sunbasket delivery. All of the flavors have been amazing so far, especially the sun butter chocolate. This is a perfect option if your kiddos aren't allowed to bring peanut butter to school.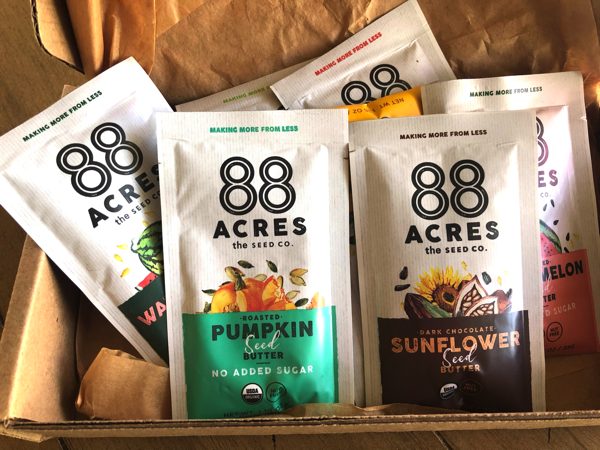 Can't wait to try this pasta recipe.
You need this pumpkin baked oatmeal in your life.
Fashion + beauty:
My fave lululemon shirt right now. I've worn it to barre and even just around, running errands, with jeans and low-tops. It's super soft and I love the twist detail on the bottom.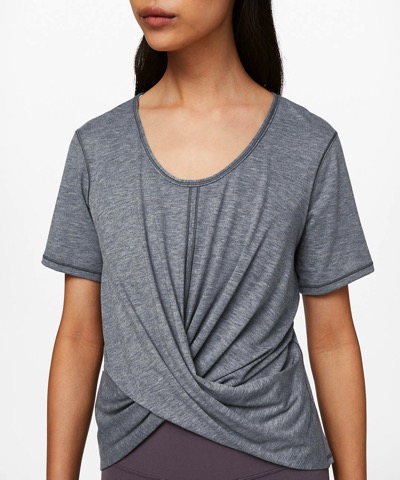 I think while they still have sizes and colors available, I'm going to order the Leith long-sleeved dress in grey. It's SO cute with booties.
Get a free overnight peel with any skincare collection. I highly recommend Countertime! This is what I use every night. It has a plant-based retinatural complex which helps with fine lines and wrinkles, and the night cream is a dream come true.
Hope you have a happy Friday and I'll see ya soon.
xo
Gina