weekend getaways for couples
Hi friends! How are you?? How's the day? Hope you're having a wonderful week. Thank you so much for all of your beautiful and amazing comments on my last family page post. I'm writing back to them right now — thank you so much to everyone for reading and chiming in. I hope you know how much I appreciate you all. It's nice to hear we're all in this together. <3
It's another hot day over here, so I'm excited to take the girls swimming, and am taking the day off from the gym. I hope you have a happy Thursday!
Weekend Getaways for Couples
Today, I thought it would be fun to talk about weekend getaways for couples. The summer travel bug is definitely kicking in, and I'm and starting to look at some fun things we can do as a family, as well as a weekend getaway for the two of us. Let's just all go on a virtual vacation together, k?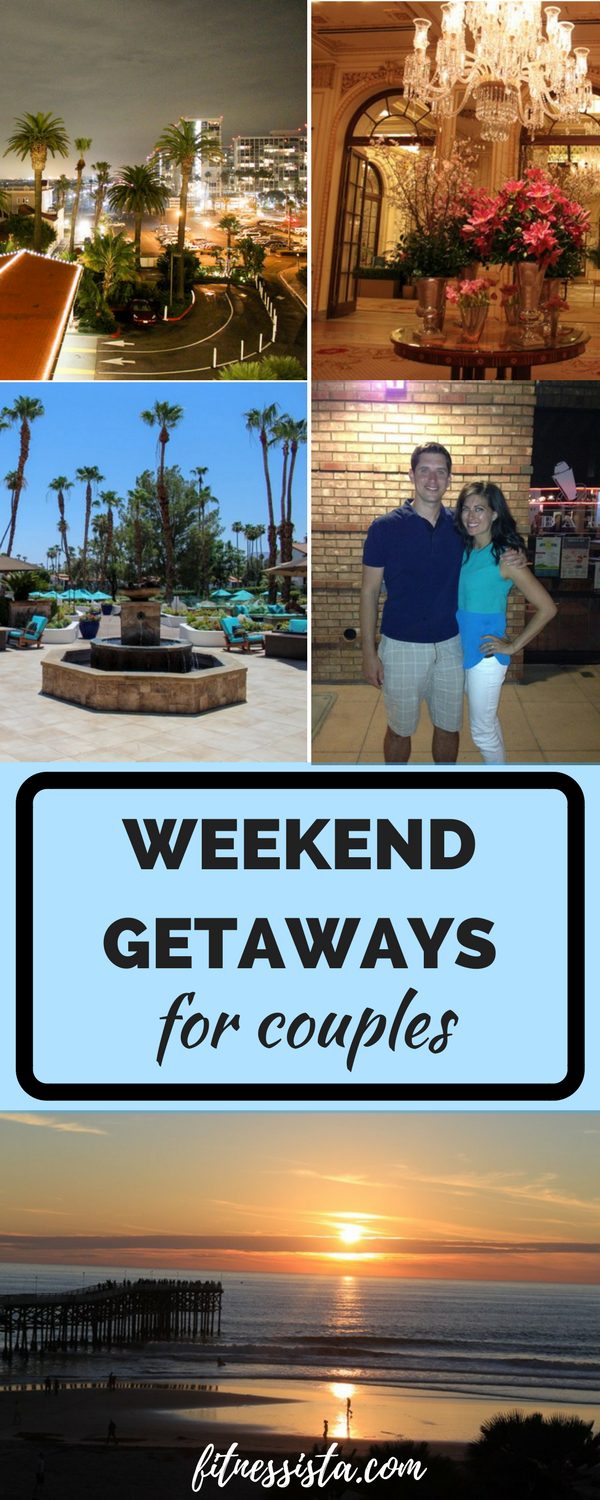 Here are some of my favorite weekend getaway spots for couples! I'd love to hear about your faves, too, or any suggestions I'm missing from the spots below.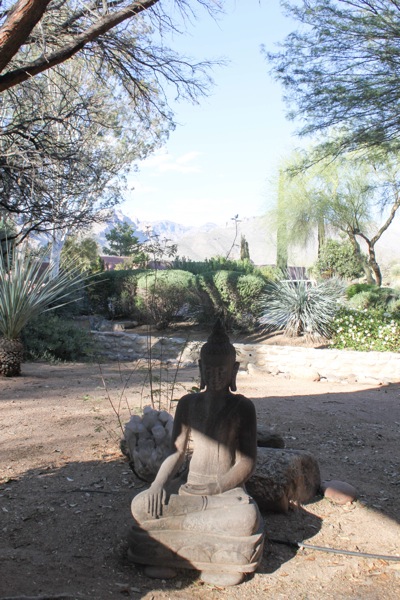 This is the perfect wellness-focused getaway for an active couple. Even if you or your partner aren't super into fitness, put on your spa pants and enjoy the exquisite scenery, relaxation, and spa treatments. I'm a huge fan of Canyon Ranch in general, and love that they promote overall wellness and health. The schedule is packed with health lectures, fitness classes, meditation and mind-body classes, and the food is healthy and delicious. The only bummer: no alcohol, but… um a little bird told me you can sneak it in your suitcase and enjoy it on your patio.
Tips: Don't go too crazy on the fitness classes the first day, or you won't be able to walk the rest of the time. I recommend balancing your schedule between gentle exercise (guided walks or hikes, yoga, Pilates, stretch), spa treatments, relaxation (the eucalyptus steam room and the hot tubs are amazing), lectures, and more intense workouts (including strength, cardio, dance, HIIT, treadmill, and aerobics). Extra tip: while there is fruit and trail mix available for snacks, the dining rooms are only open for *real* meal times. I'd ask for a snack to pack up during one of my meals, or take a juice or some extra gluten-free chocolate chip cookies to go.
Las Vegas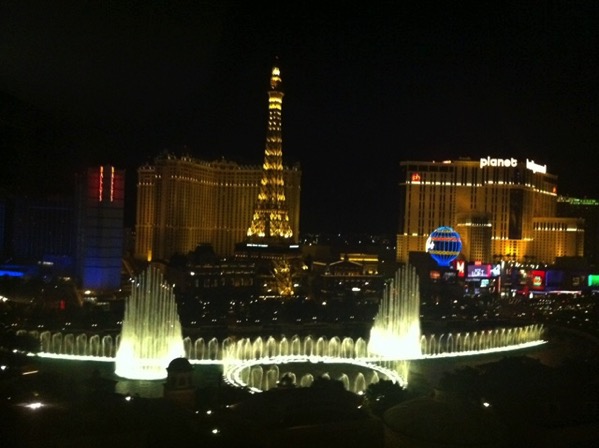 We lovingly refer to Vegas as the dirty Adult Disneyland haha. It has a mix of everything you might want, including live shows, clubbing, shopping, restaurants, and of course, gambling.
What to eat: ALLTHETHINGS. There are so many great restaurants in Vegas, but some of our very favorites include Mon Ami Gabi for brunch (get the mimosas and any of their eggs benedict variations), the caviar bar in the Bellagio (amazing cheese boards), Craft Steak at MGM, and Tao at the Venetian.
Where to stay: there are a lot of new, beautiful hotels that we haven't fully explored yet. We usually stay at the Bellagio and it's our favorite. It has that old Vegas charm, but has been kept up nicely over the years.
Jacksonville, FL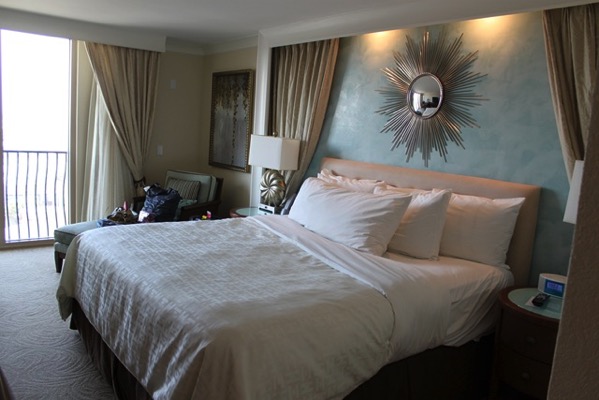 What to eat: we would usually eat on the street right by One Ocean, but haven't ventured too far away yet. If you know of any amazing Jacksonville restaurants, please let me know!
Where to stay: One Ocean. It's been years since we've stayed at this charming boutique hotel on the beach, but we'll definitely make another trip now that we're here, and report back!
Extras: Jacksonville has a lot of great yoga classes! MBody was my very favorite last time we were there, because they opened the door during savasana and you could hear the waves crash. So peaceful and perfect. I also loved classes at Bikram of Jacksonville with Rob, but a reader friend told me it's currently under construction.
San Diego, CA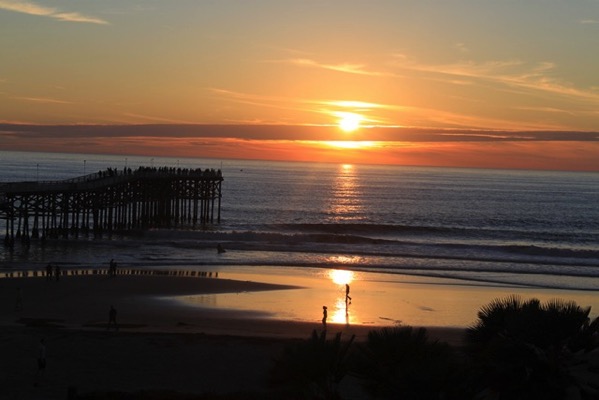 What to eat: so many good spots!! Favorite date night spots are here, as well as the best in Point Loma, La Jolla, and Ocean Beach.
Where to stay: Hotel del Corondao. If you're going to do it, do it. This hotel is so famous for a reason; the property is expansive, right on their own private beach, and luxurious. The rooms are elegant, and they offer so many amenities, like spin classes on the beach, ice skating during the winter, and delicious food. We've been fortunate to stay at the Del a couple of times; recaps are here and here.
There are also tons of Airbnbs in La Jolla and on Mission Bay, which would be a great option if you're traveling with family, or meeting up with friends.
NYC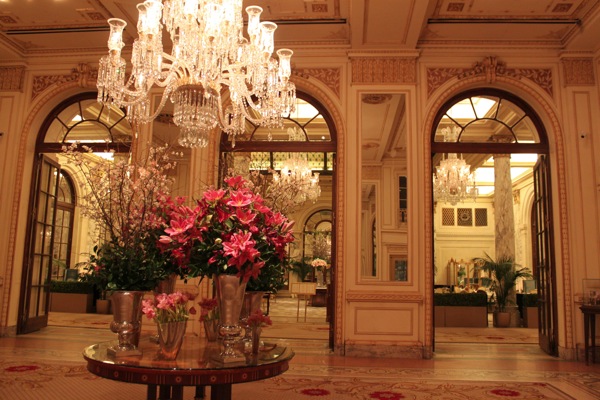 NYC will always have a piece of my heart, and it's one of my very favorite places to visit. The great news is that you can spend as much time there, or as little as you'd like, and still have many opportunities to enjoy art, culture, history, boutique fitness, and cuisine. I'm hoping that now we're back on the east coast we'll make our way there. I'd love to catch any of the new shows (what are some favorites right now?? you know, besides Hamilton, which I NEED to see), and check out some of the newer restaurants.
I've stayed at a few amazing hotels in NYC, but my very fave is the Plaza.
Sedona, AZ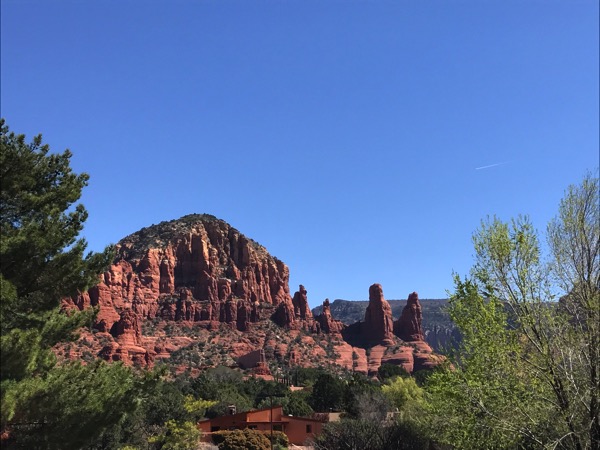 Sedona is surrounded by picturesque red rocks, and is ideal for outdoor adventures, hiking, local restaurants, and healthy cafes. I recommend checking out Tlaquepaque village for local goods, art, and food. Sedona is located in between 4 energy vortexes, and I'm convinced you can feel the energy while you're there. I feel peaceful and energized! Due to its location, you'll also find a lot of psychics, crystals and Reiki.
Where to stay: L'Auberge de Sedona is one of my all-time favorite hotels. The cottages are located right on the creek, and they're dedicated to using local ingredients in their food, as well as their spa treatments. One of my recaps of the property is here.
Palm Springs, CA

What to eat: there are a lot of great restaurants. We particularly love Lulu's for casual and delicious eats, the homemade ice cream at ARRIVE, and breakfast at Cheeky's. Workshop Kitchen + Bar is supposed to be fantastic, but make sure to get reservations in advance.
Where to stay: an AirBNB with a pool. I've stayed at the Omni Rancho Las Palmas (the lazy river is AWESOME if you're bringing the kiddos) and at a Hilton vacation club. The vacation club was fantastic, and many of my friends also recommend renting a house (through Airbnb or Flipkey) for the weekend so you can lounge by the pool all day and head downtown at night.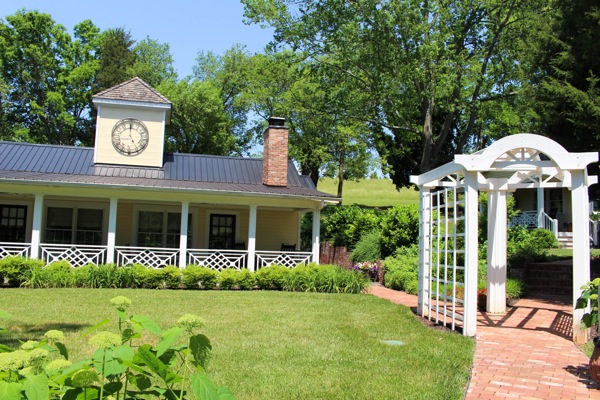 This is for a couple who just wants to get away and relax. This boutique hotel is small, charming, and the cottages are gorgeous. We were greeted with hot beignets and coffee every morning, and the scenery is magical. We went here for a wedding, but would go back in a heartbeat. I have a small recap here, and the property is secluded and lush with greenery. Since there isn't a ton in the area -I remember the downtown area being small but very unique and cute- I'd recommend wearing a cushy bathrobe all weekend, enjoying spa treatments, and ordering room service.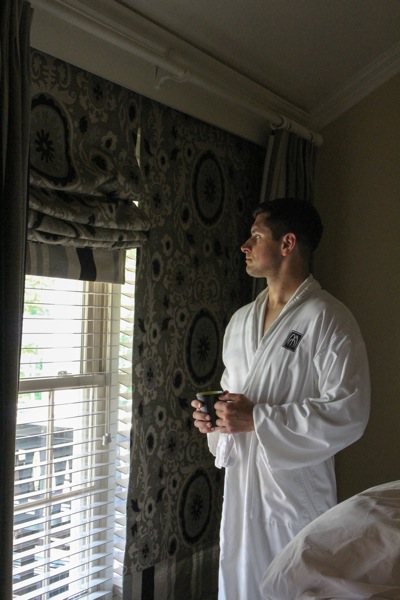 On our must-visit list:
Miraval Resort in Tucson. My brother Kyle is the Executive Sous Chef at Miraval, so naturally, we need to stay on property eventually and check it out. I've heard incredible things about Miraval, and know it's something we'd love.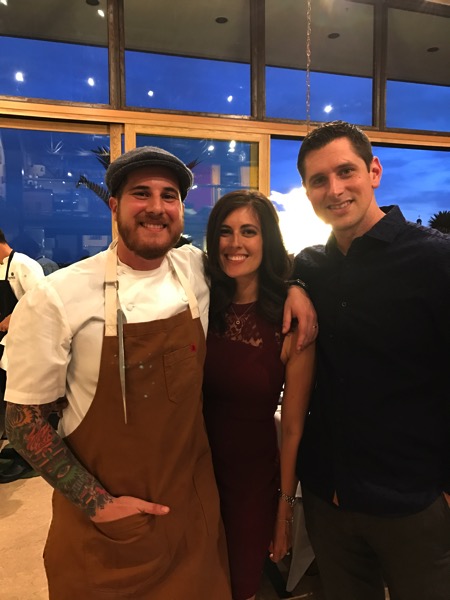 Denver, CO. I've only been to the Denver airport, but somehow I feel like it would be somewhere I'd love. I know it's packed with fitness options and healthy restaurants, plus the scenery looks so beautiful.
Wine Country. Can you believe with my obsession with wine, and the fact that I've been to San Francisco a handful of times, I've never made it up to wine country? We were planning a trip for one of my birthdays, but it ended up falling through. I know we'll make it up there one of these days!
Blackberry Farm, TN. This one is fairly close to us, and the resort looks insane. Has anyone been?!
So, tell me friends: what are some of your favorite weekend getaways for couples? Any suggestions for the spots I mentioned above? If you could go anywhere this weekend, where would you go?? I ask to go back to Positano every day.
xoxo
Gina