Hi guys 😀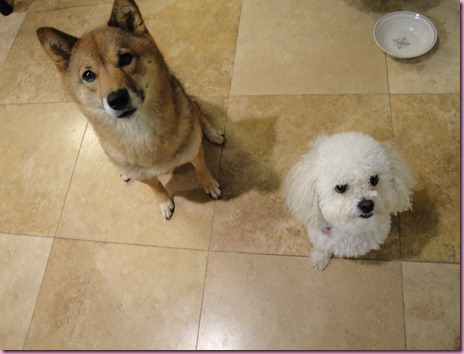 (Bella looks so bold and sassy when she needs a haircut)
Thank you so much for all of your kind words and virtual hugs this morning <3 I have no idea what I'm doing for sure, but all of the situations are win-win, so I just need to figure it out…
Afternoon snack was a strawberry smoothie after my TurboFire sesh: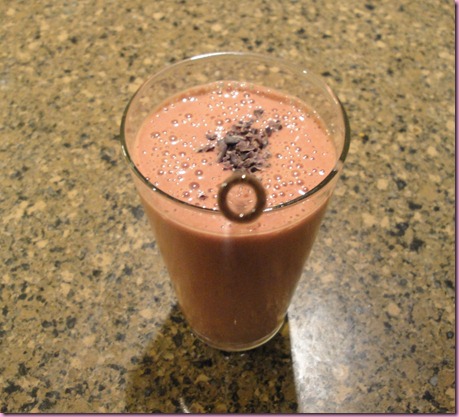 -1 C water
-1/2 frozen banana
-1 scoop vanilla Sun Warrior
-1 T hemp seeds
-1 T raw cacao powder
-Stevia, sea salt and vanilla
-3/4 C frozen organic strawberries
-Topped with cacao nibs
Today's TurboFire workout was HIIT 15 and Sculpt 30. The HIIT workout is amazing –I'm sweating like a beast in 15 minutes- and at first I thought the sculpt workout was going to be weak because it's resistance bands only. I was so wrong- my muscles were trembling by the end of the workout!
I made some marinara for tonight's dinner before going to work, so that I'd just have to heat up it, boil noodles and serve.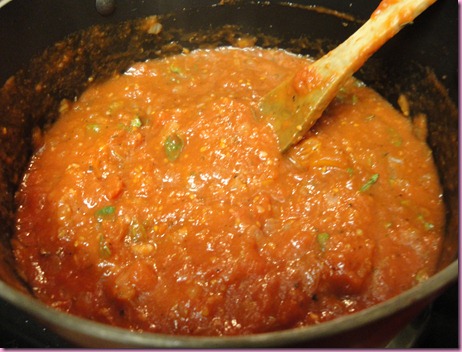 I wish I had a recipe for ya'll but I just winged it.
The sauce had:
–San Marzano tomatoes (if you're going to make marinara, use San Marzano- it makes a huge difference)
–Sweet onion and gahhhhlic
–Dried rosemary, oregano, parsley and thyme
-Splash of merlot
–Red pepper flakes, sea salt, pepper, fresh basil, fresh oregano
-Pinch of sugar
I went back to work to train clients and teach bootcamp (today was LEG-STRAVAGNZA! Bahaha). When I came home, the pilot already had the noodles boiling and the sauce heating, so dinner was served 😀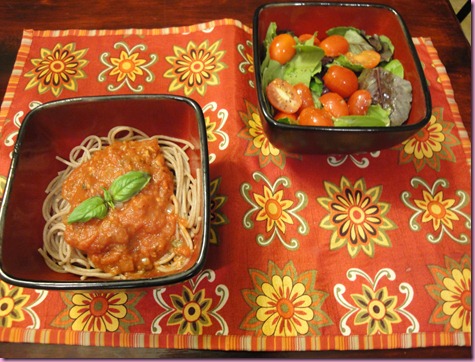 Simple salad with grape tomatoes and Garlic Gold vinaigrette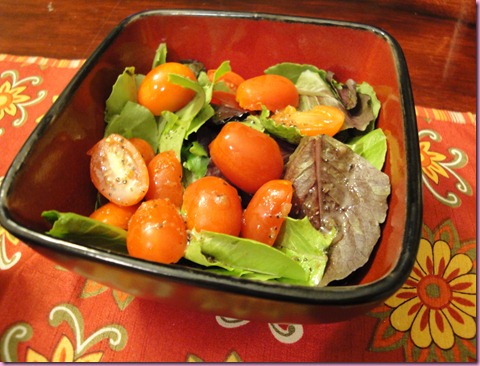 Spelt pasta with homemade marinara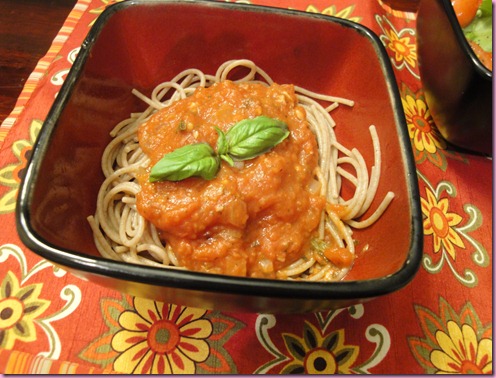 (The pilot topped his with a blanket of shredded parm)
We're off to AT&T to activate his new iPhone, and then coming home to watch this: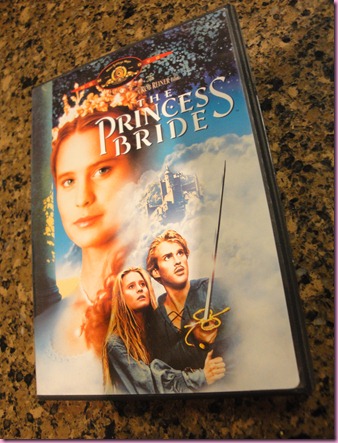 I've never seen it, so *Tinkerbell* (one of my clients) lent it to me. I'm excited to see what all the fuss is about 😉
Have a great night and I'll see ya in the morning!
xoxo
Gina
Something to read:
–The new cap worked!!! They say it's still too early to celebrate, but I'm breathing a sigh of relief
–The words she really wants to hear (all guys should read this)
–How Real People on Real Budgets can Buy Organic
Something to talk about: Do you follow recipes, or "wing it"? If it's a new recipe, I usually have to follow it exactly, but if it came out of my brain or is something I've made before, I wing it 🙂