Hi friends! The weekend is heeeeere. What do you have going on? It's been a fun and fast week over here. We started off with the All Souls Procession, I taught barre and spin, got the chance to enjoy lunch with Clare, and the usual dance, gymnastics, school routine with the nuggets. This weekend, we're meeting up with friends, the girls have swim, and I think crepes need to happen on Sunday. I'd love to hear what you're up to! 
It's time for the weekly Friday Faves party. This is where I share some of my favorite finds from the week and around the web. It's always fun to hear what you're loving, too, so please shout out a fave in the comments below!
Día de los Muertos celebration: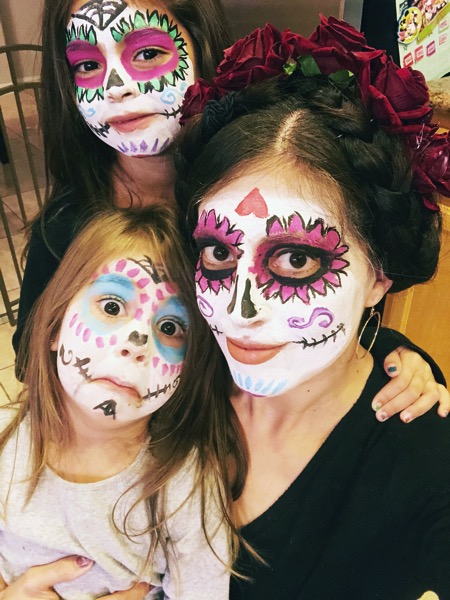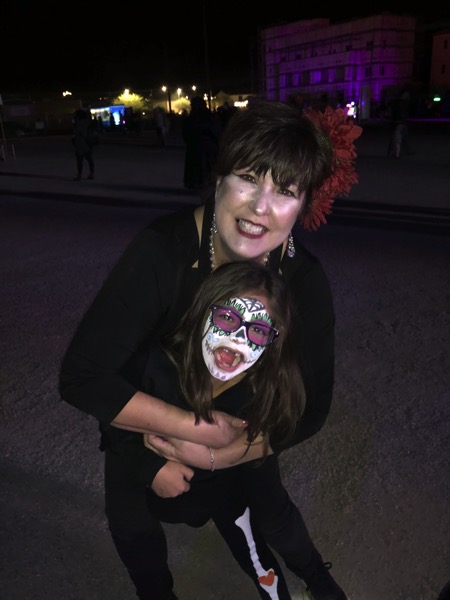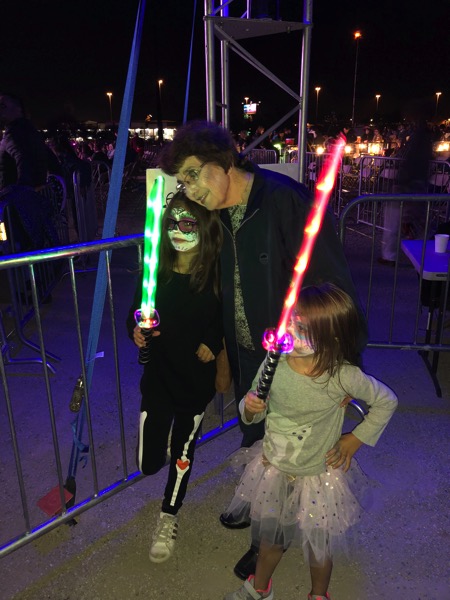 The last time we were to the All Souls Procession in Tucson, Liv was in my belly! It was pretty surreal to take both girls downtown for the festivities and paint our faces for the occasion. We went with my mom and nana, and enjoyed time together, while also taking time to remember our family and friends who are no longer here.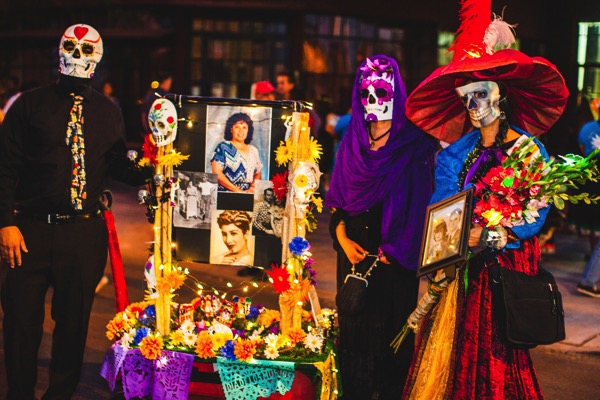 The All Souls Procession is a big deal in Tucson. My mom said that they estimated that 90,000 people were there. It starts off with a procession that you can join, walking as a community to the finale, about 1.5 miles away. In the procession, many people have ornate costumes, painted faces, floats, stilts, lights – it's pretty incredible to see. The idea is to remember and grieve for those who are no longer here, while honoring your creativity and channeling that grief into a celebration of life. At the mercado, they had an enormous urn where you could add messages for loved ones. They lit the urn on fire, there was live music and entertainment, tons of food trucks, and it was quite a scene, as usual. The girls LOVED it. They had a lot of fun snacking on churros and watching the festivities. (I think without the movie Coco being around, they might have been creeped out, but thanks to our beloved movie, they were totally into it.) 
Fashion + beauty:
– Stitch Fix for kids. My personal fixes have been duds lately – this is why you haven't seen them on the blog in a while! I've been sending pretty much everything back – but for the girls, they've been HOME RUNS. We end up keeping everything, especially because you get 25% off if you keep all the pieces. They send fun, high-quality, seasonal outfits for them, and the prices have been amazing. The most I've paid is $50 for a Tea dress, but most are within the $15-25 range. Many of the leggings below were $16.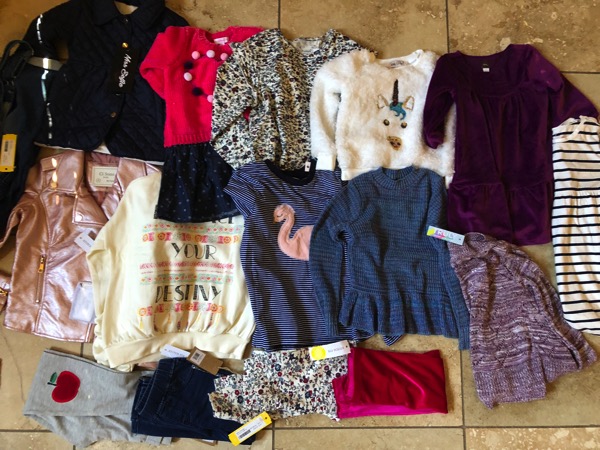 It's way too tricky to take them shopping right now for clothes, so I've been depending on gap kids, Stitch Fix, and Mac & Mia for the goods.
– Sephora VIB sale starts today!!!!
Some of my favorite finds: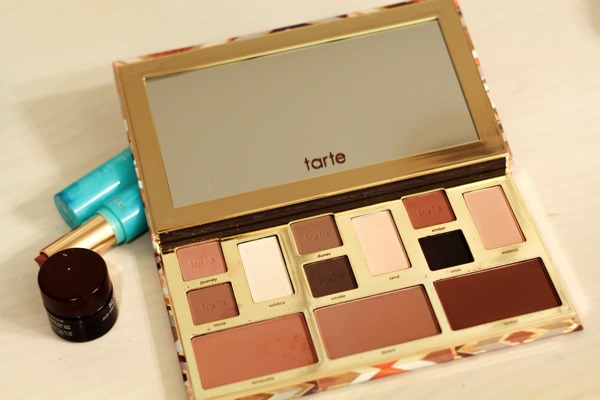 This whole Rainforest of the Sea lipgloss collection
This amazing sleeping mask that smells like a watermelon cocktail
Using the discount for a new styling wand. Mine died and I need a new one big-time. (This is why my hair has been straight for the past couple of weeks!)
Love the colors in this palette!
If you wear mascara, you need this primer. It makes my lashes look so much longer
Food + recipes:
LOVE this vegan cream cheese spread from Trader Joe's. It's soy-free and tastes awesome on a gluten-free bagel with everything but the bagel seasoning. Yes yes yes.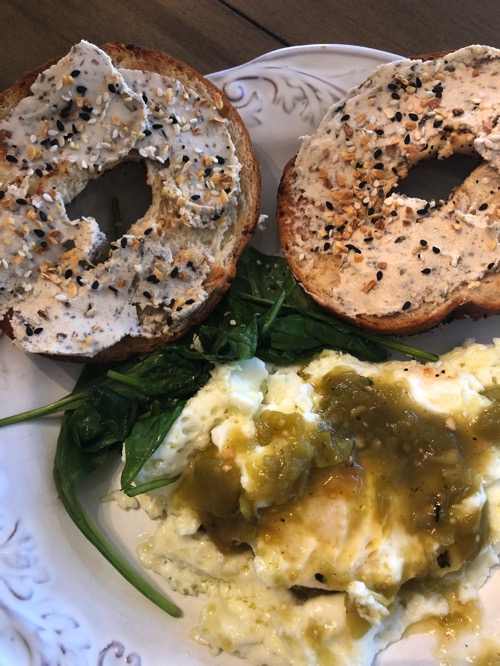 Bone broth season is here! I ordered some of my very fave from Thrive Market. (<— my referral code gives you a discount on your first order! I order almost all of our pantry staples from Thrive. All of my faves are in this post.)
A few people have asked what I've done since Four Sigmatic broke my heart and discontinued their decaf coffee. I decided to try the Bulletproof decaf and am a fan so far. It's a medium roast, isn't bitter at all, and is organic + swiss water processed. The only bummer is that it's missing out on the reishi mushroom goodness, but I've been taking this each morning (I have a post coming up with some hormone imbalance stuff I'm dealing with and what I'm doing to help!) and really like it.
Can't wait to make this for the girls.
Some Thanksgiving recipes if you're looking to plan your menu!
The perfect Thanksgiving turkey
My favorite mashed sweet potatoes
Green bean and cranberry salad
Paleo pumpkin pie brownies (just do it. You need these)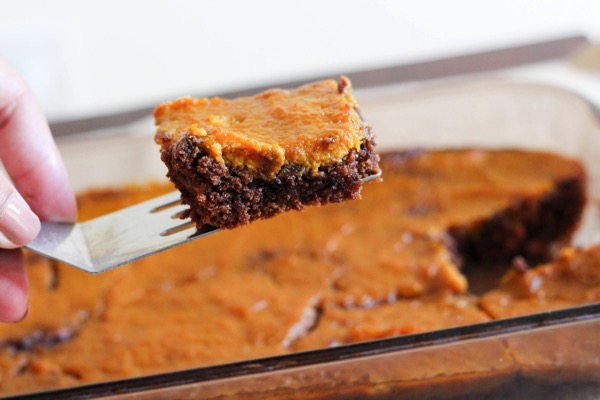 Read, watch, listen:
Inappropriate language, but made me laugh me face off. 
I'll just be watching this over and over.
A great article about experience with Intuitive Eating. Anne and I are chatting about this in next week's podcast episode!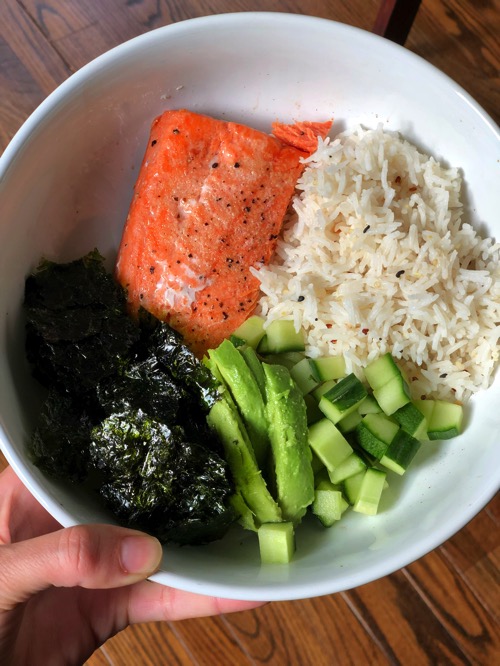 Fitness + health:
Important news for anyone with a bladder.
A barre blast you can do at home.
Good reason to have some protein before bed!
Happy Friday, friends. 
xo
Gina