'round the weekend + Summer Shape Up Week 3 meals
Hi friends! How are ya? Hope you enjoyed a wonderful weekend.
Summer Shape Up is going strong! I can't believe we're already heading into Week 3. Your check-ins have been so amazing – keep it up! I love hearing that so many of you are already feeling stronger and more energized. If you haven't joined in the challenge yet, it's not too late. All the details are here, and you can jump in at any time.
Some beautiful SSU faces: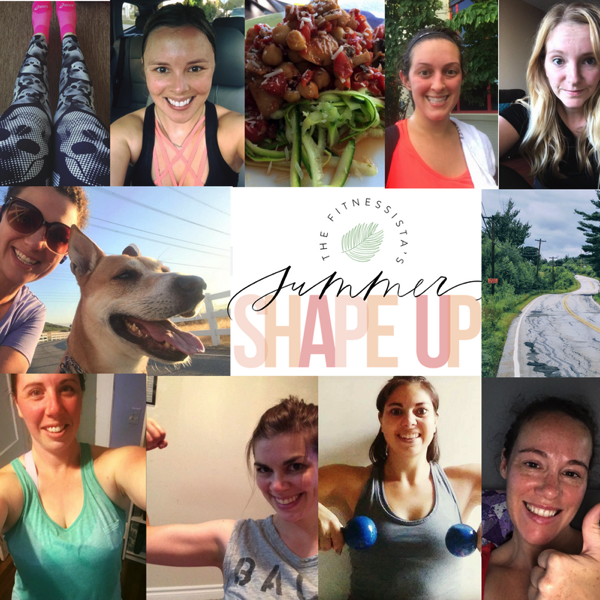 Here are some meal ideas for this week if you're looking for inspiration:
Week 3 Meal Ideas:
Breakfast:
Lunch:
Mix and Match Grain Salad Bowls
Curry Chicken Salad in Turmeric Wraps
Crispy Chocolate Coconut Protein Bars
Strawberry Shortcake Energy Bites
Peanut Butter Oatmeal Cookie Granola
Dinner:
Salmon in Parchment with Asparagus and Basil
Sheet Pan Asian Salmon with Veggies
Slow Cooker Turkey Lasagna With Feta
Weekend recap:
Our weekend started off with a bang because early Friday morning, P woke up with a stomach bug. It was all hands on deck around here, and poor P had a rough day. My friend Tinkerbell stopped by with tons of supplies: clear Pedialyte, chicken broth, soup, crackers, Pedialyte popsicles, everything we needed. She is a real-life angel.
She also took Liv for the afternoon so she wouldn't be cooped up in the sick house. They went to go see the Emoji Movie, walked around the mall, ate froyo, and had the best time.
We ended up taking it super easy around here, made it through the day, and had eggplant pasta at home before watching the movie Lion after the kiddos went to bed.
You guys. It was SO GOOD. Like I haven't seen a movie that good in so long. It was absolutely heartbreaking, beautiful, and I did the dinosaur cry when it was over. I can't believe it was based on a true story! I don't want to add any spoilers, but if you're looking for an intense (but not overly graphic or disturbing) movie to watch, I highly recommend it. We ended up watching a few movies this weekend at night. (Love movie nights with madre!) Steel Magnolias (can you believe I've never seen it?!) and Bridget Jones' Baby, which was hilarious.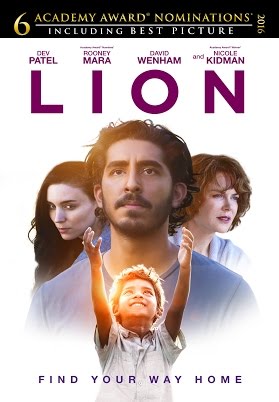 Saturday morning, P was feeling a LOT better, but we wanted to keep her home for another day juuuuuust in case. Madre stayed here with her while the Pilot, Liv and I went to Birdie's.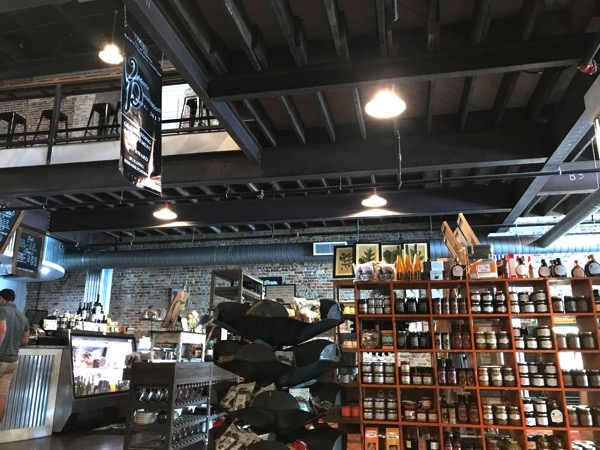 (My fave spot in Valdosta! So many of you have let me know you're driving through, and this is a must-stop for local goodies and coffee. Get some of the chocolate amaretto pecans.)
Every time we go into the store, they have new stuff. How sweet are these little onesies?! I think Everly needs on that says "Y'all."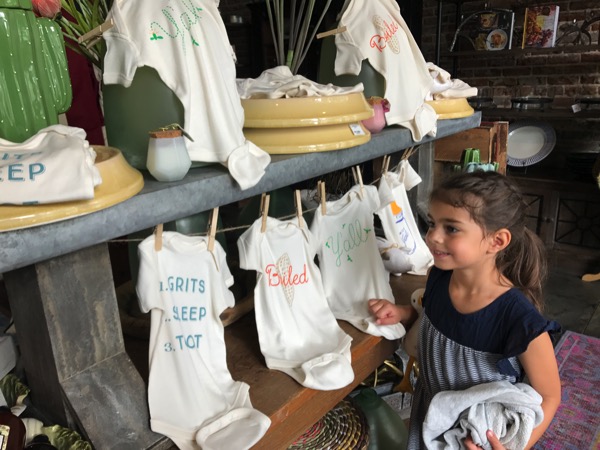 We got the usuals (Southern staple for me, huevos rancheros for the Pilot, banana bread French toast for Liv) + almond milk lattes, and a breakfast sandwich and pastries to take home for madre.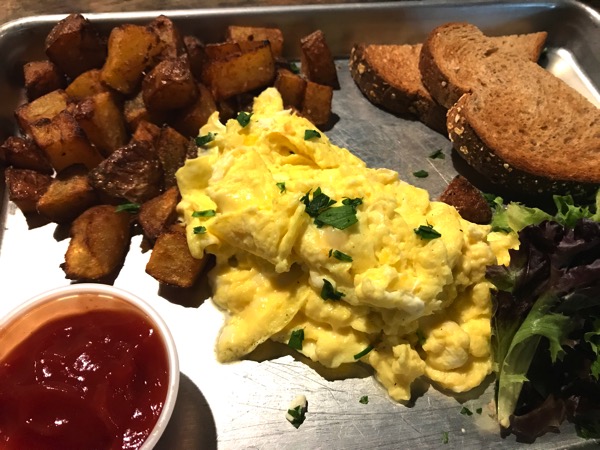 And just because I can never turn down macarons.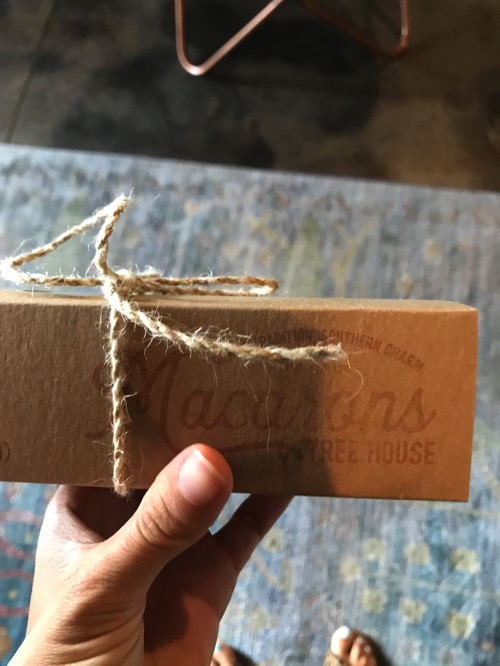 P was absolutely fine by Sunday, which is a good thing because it's not a weekend for these two nuggets without a trip to Wild Adventures. They rode all of the little rides and got to enjoy themselves before it started pouring.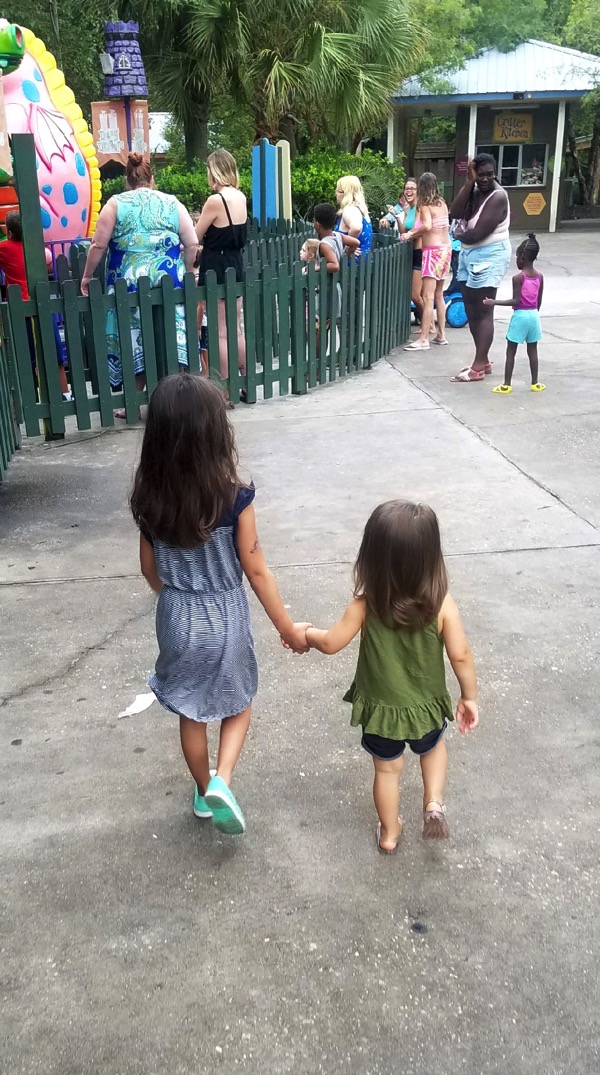 We finally introduced madre to Salty Snapper (their salmon is the best), and enjoyed the night together. It was one of those weekends that wasn't anything crazy, but it was nice to just enjoy each other's company.
This week, it's back in the swing of things, and looking forward to watching everyone crush their Summer Shape Up workouts.
I'll be back in the morning to share some house pics. 🙂
Hope you have a wonderful day and I'll see you then!
xo
Gina
Looking for a workout? I've got you. Your booty will looooove this one.