Top 18 posts of 2018 (+ survey help!)
Hi friends! How are you? I hope you're having a wonderful day. The girls and I are finishing up our San Diego and Anaheim trip – I'll have a recap up soon with all of the adventures! – and work-wise, I've been spending time planning my editorial calendar for 2019. This year has been a bit of a transitional year for me, and we have some changes headed our way in 2019. I'm really looking forward to having a more solid work schedule, and getting some awesome content produced for you. I'd love to hear about any of your requests for the upcoming year, so if you wouldn't mind helping me out with a short survey, I'd really appreciate your help! Link to the survey is here and it takes less than 2 minutes.
It's always been my goal to create a blog that you love to read: one that shares valuable and inspiring content, and also real life as a mom and fitness professional. I'm so thankful for you for reading, whether you've been here for the entire 10 years (thank you!) or if this is your first time stopping by (HI!). I feel like I know so many of you and look forward to your comments and interacting with you each day.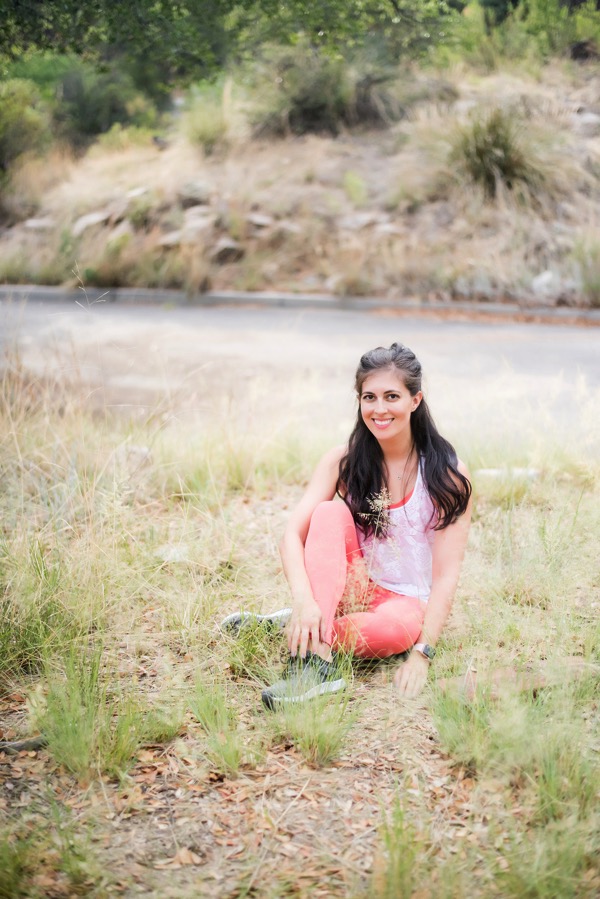 Some of the things I'm considering or already working on for 2019:
– A Home Workout Warrior workout series (probably a 5-video combo with a month fitness plan; dumbbells and bodyweight only)
– The podcast! I'll be back in January with some incredible guests. It's been so much fun to explore this new avenue for sharing health-related content with you guys. I feel like I get to chill in my pajamas and chat with inspiring people, so it's been an awesome addition to the blog. 😉
– More videos! I'll be sharing more this winter, but we're going to be staying in Tucson. This means we'll be here with the fam (YAY) and I'll also have the opportunity to create more videos with Grant and Katie. I love creating pinnable workouts for you guys (like this one and this one!) but I fee like video is helpful to have too, especially if you prefer to follow along and get form cues.
– More recipes! I haven't felt super inspired on the recipe front lately, but feel like it's been coming back. Some of my top posts here on the blog have been recipes, and I usually love creating and sharing them. I haven't had a ton of time to create in the kitchen lately, but will be focusing on it again in the new year.
When I plan out my content for the upcoming year, it's helpful to go back and explore the posts that were the most popular.
Here are my top 18 posts of 2018:
This continues to be my #1 post, which is hilarious because it's kind of old and the photos aren't great. PiYo is an amazing workout if you're looking for something low impact, but challenging. In the new year, I would love to try out and review a couple of the new Beachbody workouts.
2. How to combine baby led weaning with purees
This was an unexpectedly controversial post, but it's what we did with both of our kids. They both loved purees, but they also loved tiny soft bites of real food. These are some of the strategies we used, but it's worth mentioning again that you should always discuss feeding techniques with your pediatrician and do what works best for your family.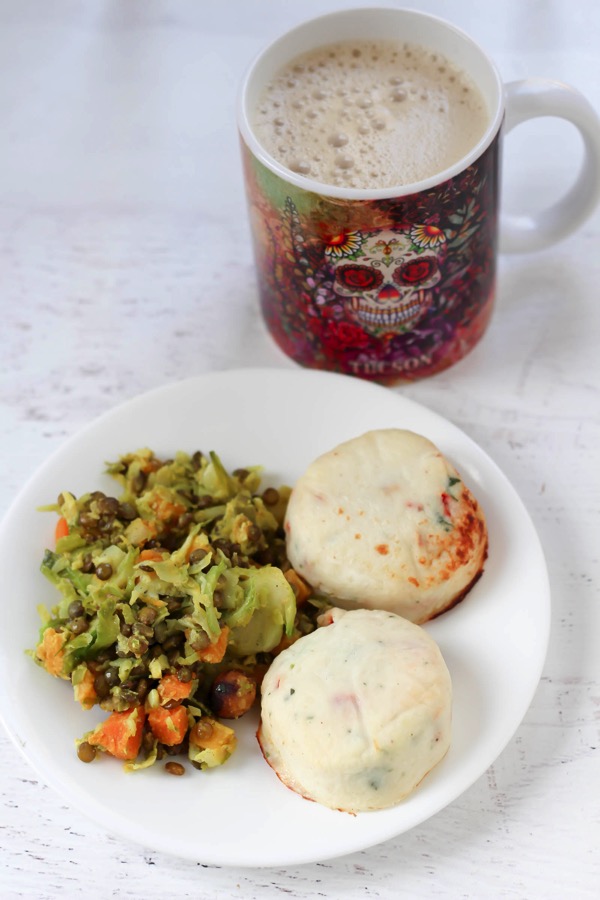 3. Homemade Sous Vide Egg Bites
These are SO good and an inexpensive copycat version of the Starbucks classic. You don't need a fancypants sous vide to make them.
4. Potty training tips from two nanas
Aka that one time my mom and my nana potty trained Liv in 24 hours.
5. 1 month of baby food, 1 hour, $20 (round 2)
These were some of my favorite posts to create. I LOVED making baby food and had so much fun sharing new tastes and textures with the girls.
I still drink this on a regular basis, especially in the fall/winter.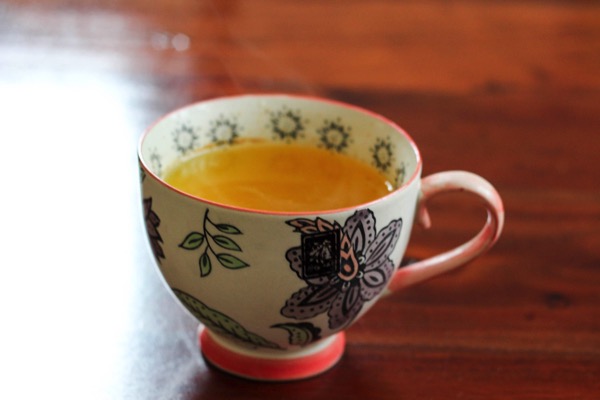 7. Working out with diastasis recti
There isn't a ton of info about working out with DR out there, so I really wanted to create a space with all of my favorite exercises and tips in one spot. I'm so happy that this one has done well because I feel like it's important info for new mamas, and a topic I'm truly passionate about.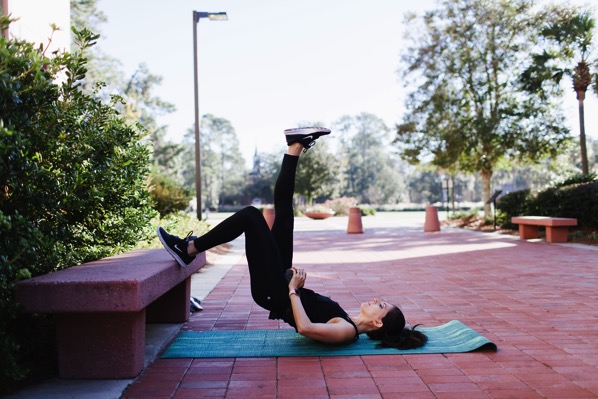 8. My breast implant removal story
I can't believe that this was almost 2 years ago. I feel like a different person now, and while yes, I sometimes miss my boobs (like when I wear a swimsuit), I feel a thousand times better with them out.
9. Chocolate protein oatmeal bake
This is a delicious (and healthy!!) make-ahead breakfast recipe if you haven't tried it!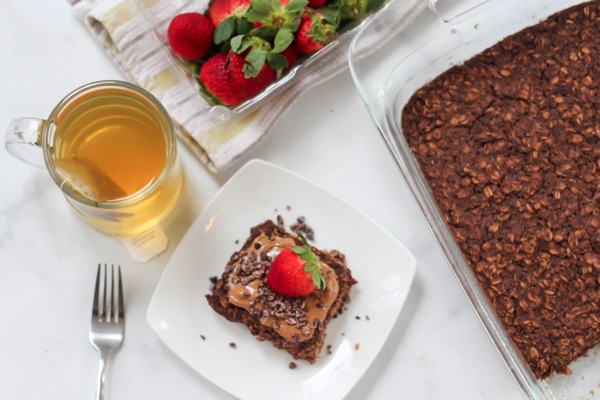 This is such a convenient breakfast treat that kiddos love, too.
11. 1 month of baby food, 1 hour, $20
This was one of the many posts that I created for the blog that I spent hours putting together, and LOVED every second. I couldn't wait to share it with you! I'm so so happy so many mamas out there have found these recipes to be helpful.
I'm a huge fan of all things Peloton – check out my full non-sponsored review of the Peloton bike here!– and used the app for over a year before switching to the bike. Even if you're not into spin, the treadmill, bootcamp, yoga, and stretching classes make it worth the investment.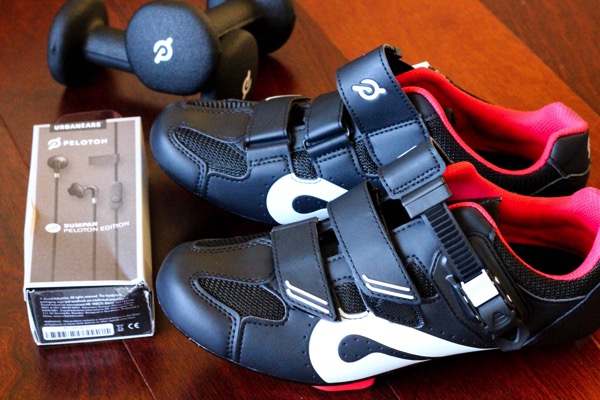 13. 30-20-10 workout
Number games make workouts go by much more quickly, and this one is no exception.
14. The fitness page
This is the collection of all of the workouts I've created for you guys. It makes my heart happy to see ya using it! I love sharing free, effective workouts with you all, and this is a page where you can find whatever you're looking for, whether it's barre, kettlebell, video workouts, or ab blasts.
If you're going to a potluck type event, just make this. It's SO, so insanely good (and if there are leftovers, they're even better).
16. The about page
Maybe I should update this. heh.
17. Apple Watch vs. Fitbit Alta
It took a while for me to switch over to an Apple Watch from a Fitbit and now I feel like I couldn't live without it!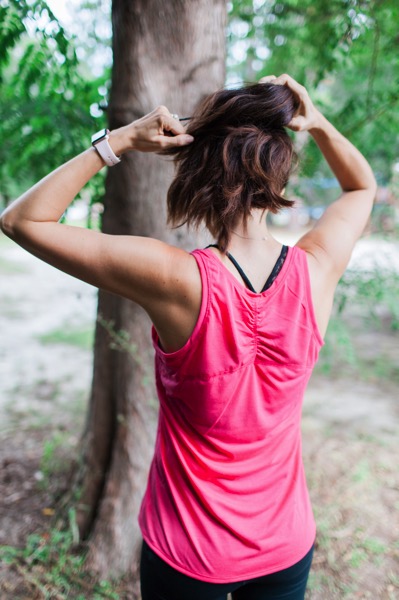 Another baby food recipe! I wonder if the girls would be cool with being taste testers for some baby/toddler food style blog recipes. At least we all know they'd give very honest feedback.
Is there a particular post that you loved this year? Anything you want to see on the blog in 2019? Please leave a comment below, or hit me up in the survey here!
xo
Gina