2/25: Meals and fitness for the week
Hi friends! Happy Sunday! Hope you've enjoyed the weekend. Ours has been surprisingly relaxing, and a lot of fun. The weather has been gorgeous – spring is officially in the air! – so we've spent a lot of time outside watching the girls play, taking little adventures (we had some fails I'll share more about in tomorrow's post), watching movies, and going out for froyo.
We're working on getting things ready for the week today, in standard Sunday style. While it's not exactly fun to be grocery shopping, planning meals, and cleaning up around the house, it makes such a huge difference when Monday morning rolls around. I'm also soooo excited for The Bachelor: The Women Tell All tonight (so much drama otw) and the finale tomorrow. Who do you guys think will win?!
Fitness-wise, I've been testing SO MANY NEW WORKOUTS (more details headed your way soon!) which has given me something to look forward to each week. It's been exciting to implement more strategy into the workout design and also have some pleasantly sore muscles.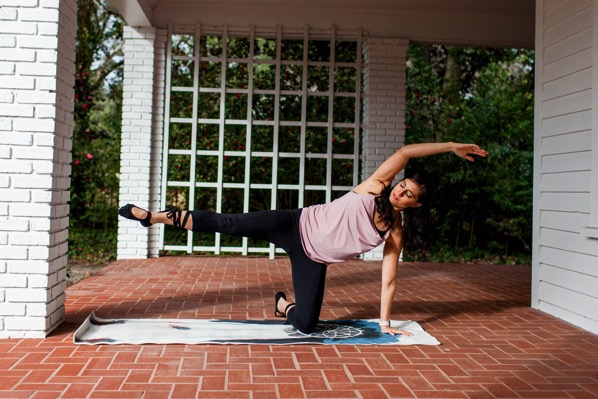 Here's what's on the tentative fitness plan for the week: (linking to similar workouts or Focus On posts)
Sunday: OFF
Monday: Teach Zumba
Tuesday: Legs + easy cardio
Wednesday: Teach barre, teach Zumba
Thursday: Arms
Friday: OFF (teach yoga)
Saturday: Total body + HIIT
For meals, we're planning dinner + staples for the upcoming week. For breakfast, I'm going to be making the girls their usual (they have an egg, a Van's waffles and fruit almost every weekday, unless they want a smoothie or oatmeal), and another batch of the protein oatmeal bake. Thank you so much to those of you who have tried the recipe already and let me know you love it!
One of my fave pics from Instagram: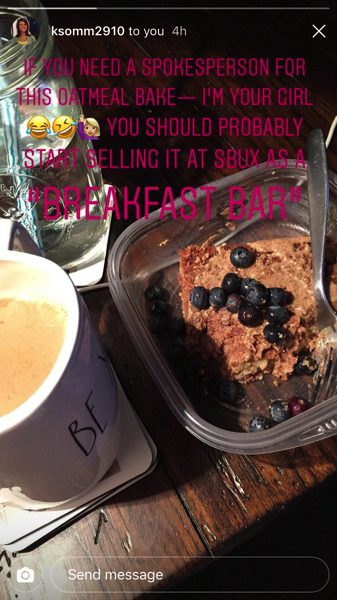 I'm excited to have it again for breakfast this week with a side of scrambled eggs.
Lunches will likely be Fab Four smoothies or giant salads (I'm going to check our Brittany's challenge for new ideas!)
and here's what we have planned for dinner:
-Crispy onion chicken (recipe coming this week!) with salad and sweet potatoes
-The Pilot's famous jalapeño burgers with baked beans and roasted zucchici
–Sunbasket x 2 (<— my link gets you $35 off)
–Ina Garten's lemon skillet chicken (one of our all-time fave recipes) with roasted potatoes + broccoli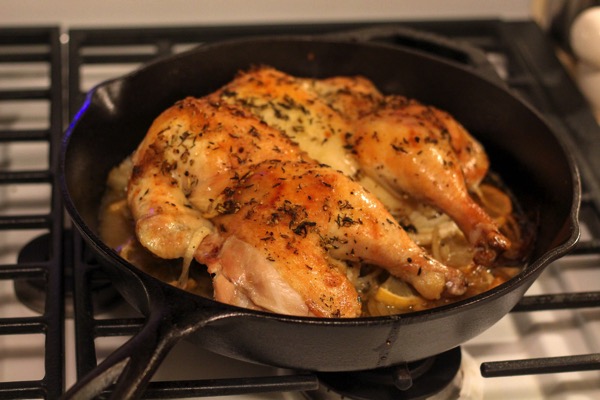 -OUT (date night!)
and OUT (cooking club; the Pilot will prob make something easy or grab CFA with the girls)
I'd love to hear what's on your fitness plan for the week and what you're prepping and planning!
Have a wonderful day and I'll see ya tomorrow.
xo
Gina