Hi friends! Happy Friday! How was the week? I hope you had a great one. I don't know about you, but this week has been a blur. I feel like I was scrambling around more than usual – Miss P got pink eye, poor girl – and feel like today is a sigh of relief. I'm definitely ready for some downtime and having another adult around the house.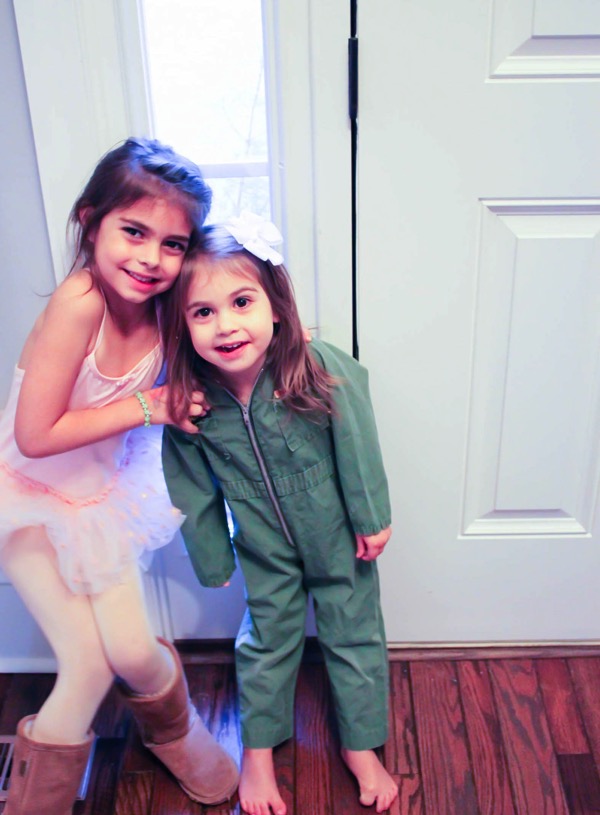 (These two just make my heart so happy. P wore the flight suit for about 2 minutes so I could take pics, but was quickly back into her beloved Elena costume she wears 24/7.)
What do you have going on this weekend? I'd love to hear what you're up to! We're just chilling here at home, possibly taking a day trip to Jacksonville (yay, Trader Joe's!), and taking Livi on a dinner date. We haven't taken her out on her own in quite a while, and it's something she always looks forward to.
It's time for the weekly Friday Faves roundup! This is where I share some of the best eats, reads, finds, fitness tips and random faves from the week. It's always so much fun to hear about your faves too, so please join in the party in the comments section if you would like.
Fitness:
Wrapping up Week 2 of Winter Shape Up! The challenge is still rockin' – your check-ins have been so motivating and inspirational. Yesterday, Katie led a live Pilates class in our Facebook group. The group has been such a great spot to share meal ideas and fitness successes with each other. Keep up the great work!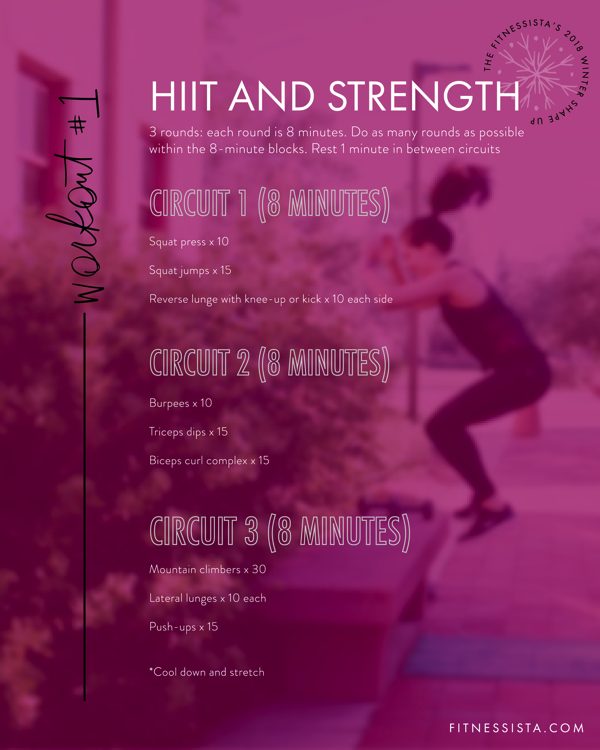 (Get the full workout video + the details here!)
Check out this jogging and walking workout.
A post-workout yoga flow video.
Travel:
We're going to San Diego in a few weeks! The Pilot has to go to SD for a work trip, so naturally, the girls and I are crashing the party. There's no way we could skip a trip out to see some of our SD friends, enjoy the beach, and swim in some poke bowls, Tiki Port and Better Buzz. I CAN'T WAIT. If anything new has opened up since we left, please let me know! We'll definitely be hitting up some of the faves on this list, this list, and this list.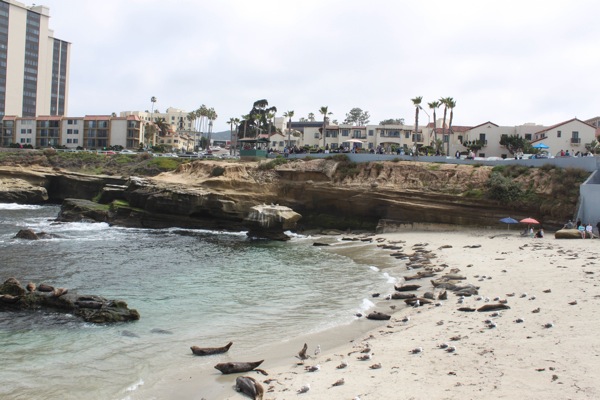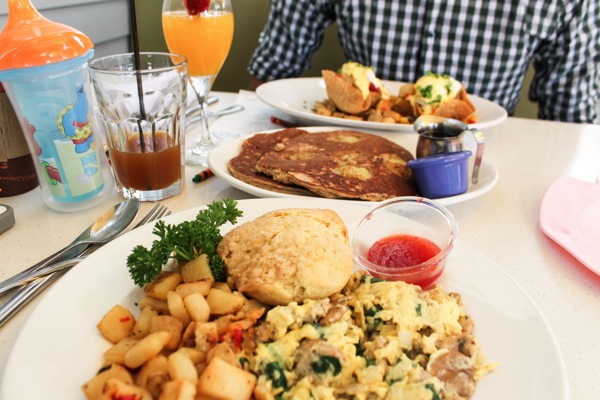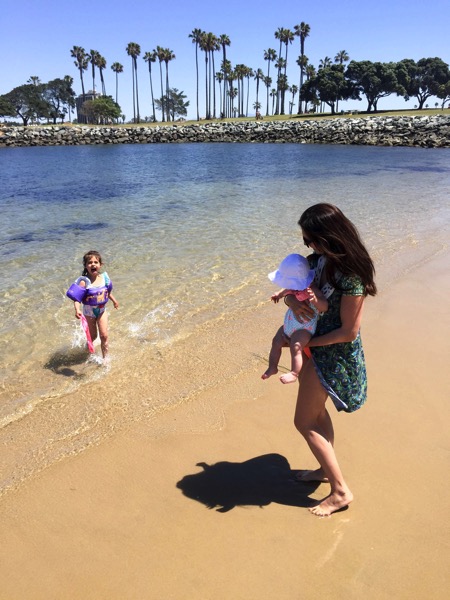 Watch:
This Is Us. I'm not going to post spoilers or anything, but the other night, I was standing in front of the TV, hand over my mouth, whispering, "No, no, no, no."
The show gets into my SOUL every.single.week. Like, I cry every single episode and find myself wondering/worrying about the characters like they're my real-life friends. (So, I may have a problem. NBD.) Anyone else seriously invested in the show? And don't worry, you have plenty of time to binge watch all of the episodes on demand before the Feb 4 big show. Ugh, it's just so good.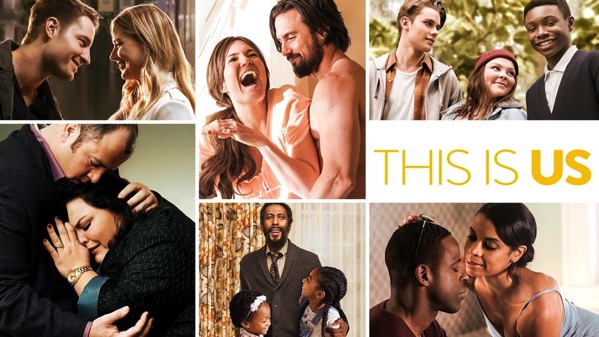 Eats + recipes:
Mushroom hot cacao mix. It's not too sweet, and while I enjoy it in warm almond milk, I've also been loving it in my afternoon smoothies. It gives it a mild cacao taste, and thankfully, no hint of mushroom flavor.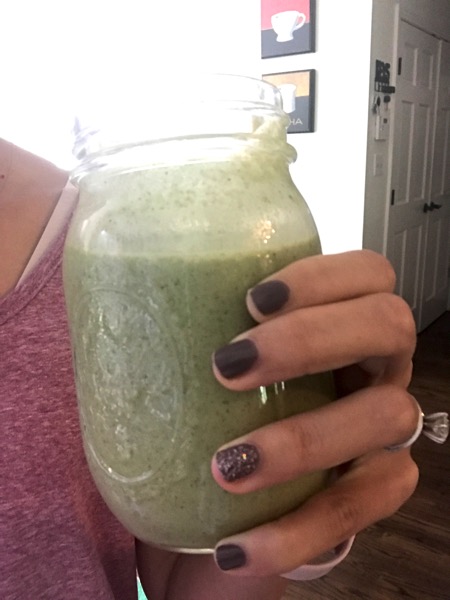 I've included a few of the Four Sigmatic products in previous Friday Faves posts (all ordered through Thrive Market), but I think this one may take the cake.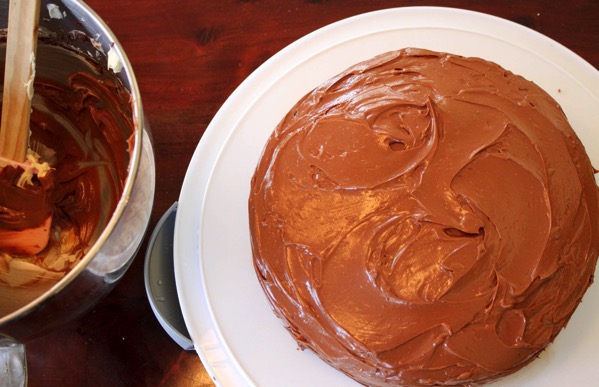 Speaking of cake, I made this Ina Garten recipe for girls' night (cooking club!) the other night. I was assigned dessert and wanted to try out a recipe that was entirely new. This cake had glowing five-star reviews, so I had to see if it lived up to the hype.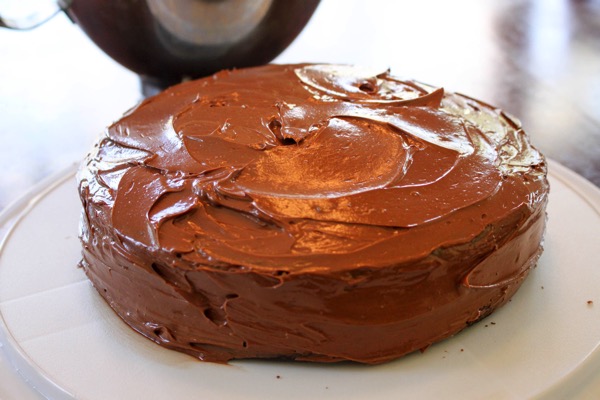 The frosting was a dream come true, but as far as the cake goes, I think I may have messed something up. The texture was lovely but a little too sponge-y instead of moist (<— least favorite word ever) and fudgy (<— second least favorite word ever). It was really good, but it wasn't like omg this is the best cake ever. (And that's coming from someone who REALLY REALLY LIKES CAKE and adores Ina Garten. I wish we could hang out.) I weighed all of the ingredients and followed the recipe step by step, but it wasn't perfect, and her recipes usually are, so I'm blaming it on user error. We will try again, cake.
Two more new recipes I made this past week for an event at the Pilot's work:
These prosciutto tartines (I used homemade sourdough I had in the freezer)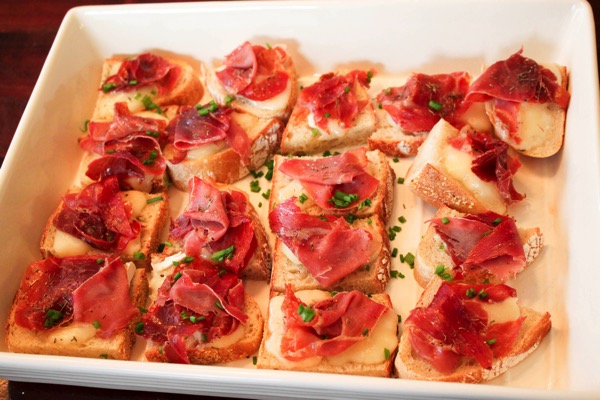 and these brownies.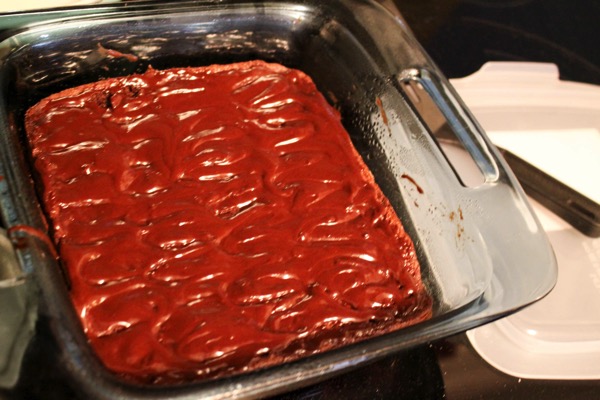 I don't want to be one of those people who are like, "I'll never use boxed mix again" but this kicked boxed mix in the face. (And I really like boxed mix.) So as you can probably see, No Sugar January ended a bit prematurely. I've mentioned that we've been going through a challenging time around here – it's not my story to tell, so I won't be blogging about it. But it's been a time of tears, overwhelm and learning. Thankfully things have been turning up a little bit – and I'm not going to say that sweet treats are always the answer, but sometimes, you really need a brownie. Or three. I'm still working to really minimize sugar because I feel better when I'm not drowning in it, but will likely be back to my intuitive eating kind of ways.
Good reads:
My friend Julie shared the best news this week. <3
Becoming a better group fitness instructor.
Fashion + beauty:
My favorite booties are on super sale! Snag 'em here. They're super comfy with just a little bit of height, and they match everything.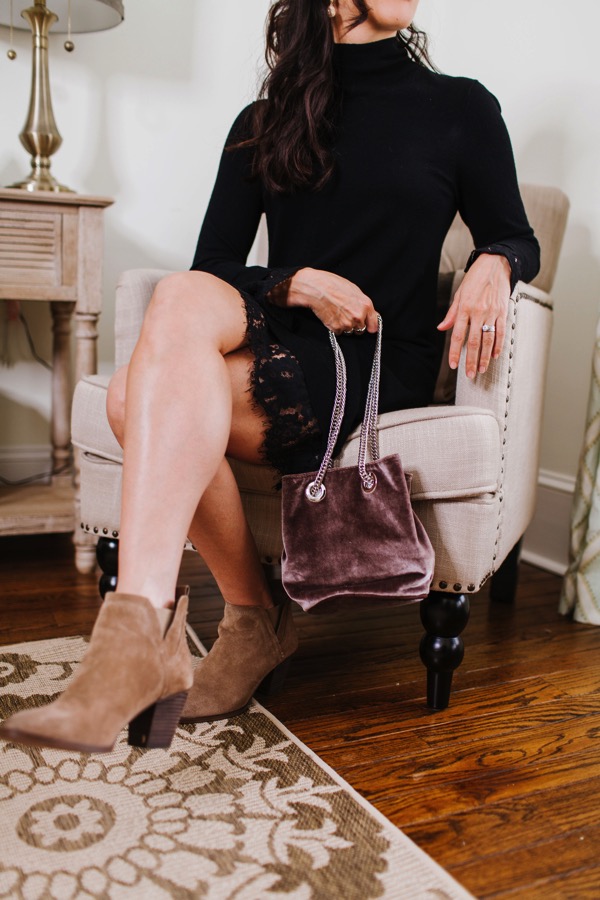 (Found the dress online here and it's also on sale! I've been wearing it so much this winter.)
This contour set. I shouted it out in Friday Faves when I first bought it, and that was when I hadn't used it much yet. I wanted to report back that I love it. I still don't really know what I'm doing yet with the whole contour thing – aka expect a makeup tutorial never – but it helps take some of the winter zombie look away. The eyeshadow colors have subtle hints of orange and pink but are still very neutral.
Hope you have a happy Friday! I'll see ya on Sunday with Week 3 of the Winter Shape Up. (Don't forget to enter the Sunbasket giveaway here + the bonus giveaway here.)
Thanks so much for stopping by the blog today.
xoxo
Gina
Looking for a workout? Try this one!