Winter Shape Up 2018: Week 3
Hey hey! Happy Sunday! How's the weekend going?? Happy Winter Shape Up Week 3! If you're just now joining in the fun, head here to get all the details. This week's featured sponsor is Lorissa's Kitchen, one of my very favorite high-protein snack brands. Be sure to scroll down and enter an amazing giveaway from Lorissa's Kitchen!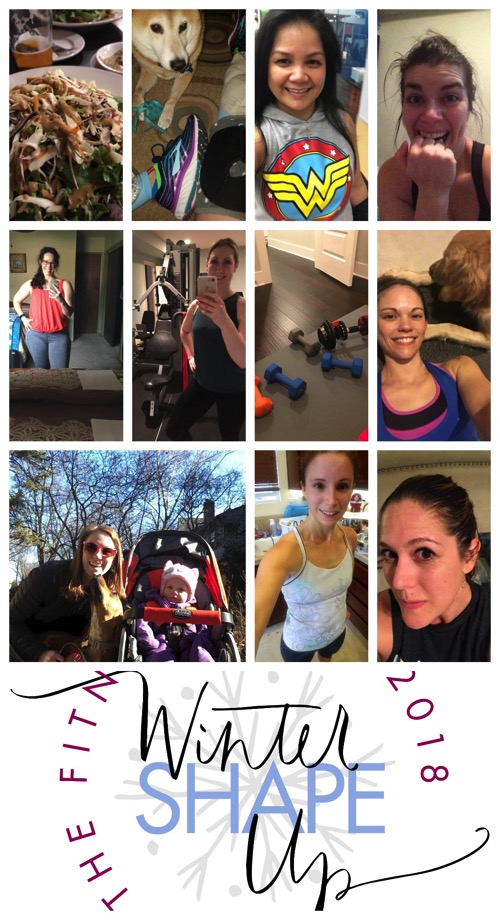 I hope that you've already noticed some of the benefits from WSU, and so many of our Facebook group friends have said that their energy is higher and they feel stronger already. Workout #1, which had many of us hobbling after the first time (including yours truly) feels a little bit easier as the challenge goes on.
Here's what the meal ideas look like for Week 3: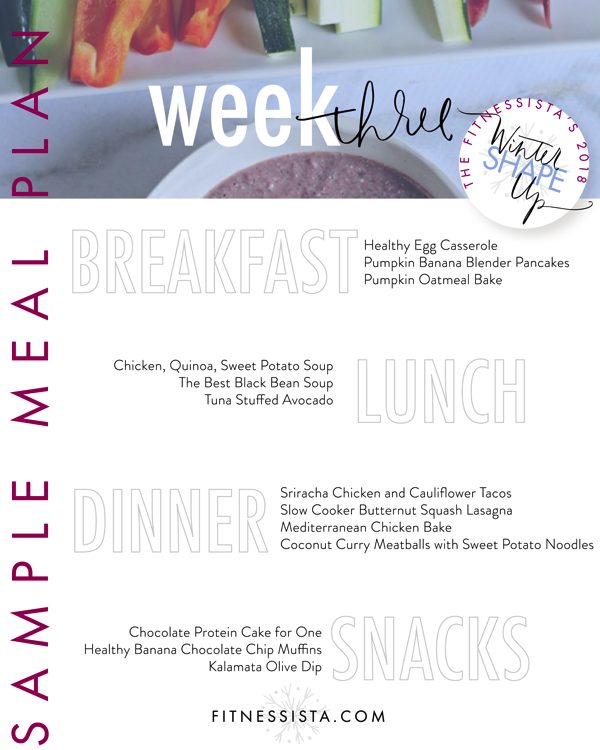 Breakfast
Pumpkin Banana Blender Pancakes
Lunch
Chicken, Quinoa, Sweet Potato Soup
The Best Black Bean Soup and a salad
Dinner
Sriracha Chicken and Cauliflower Tacos
Slow Cooker Butternut Squash Lasagna
Coconut Curry Meatballs with Sweet Potato Noodles
Snacks
Chocolate Protein Cake for One
Healthy Banana Chocolate Chip Muffins
Kalamata Olive Dip and crudités
(Get all of the meals here)
And your workouts for Week 3:
Workout 4: Upper Body Burner with video
Workout 7: Ab Burner
Workout 2: Barre Legs with video
Workout 5: Treadmill Workout
Workout 1: HIIT + Strength with video (<— if you haven't tried any of the WSU workout, give this one a whirl this week!)
Workout 3: Pilates Abs with video
Another huge shout out to our amazing sponsors, who help keep the Shape Ups FREE and provide amazing giveaways for ya.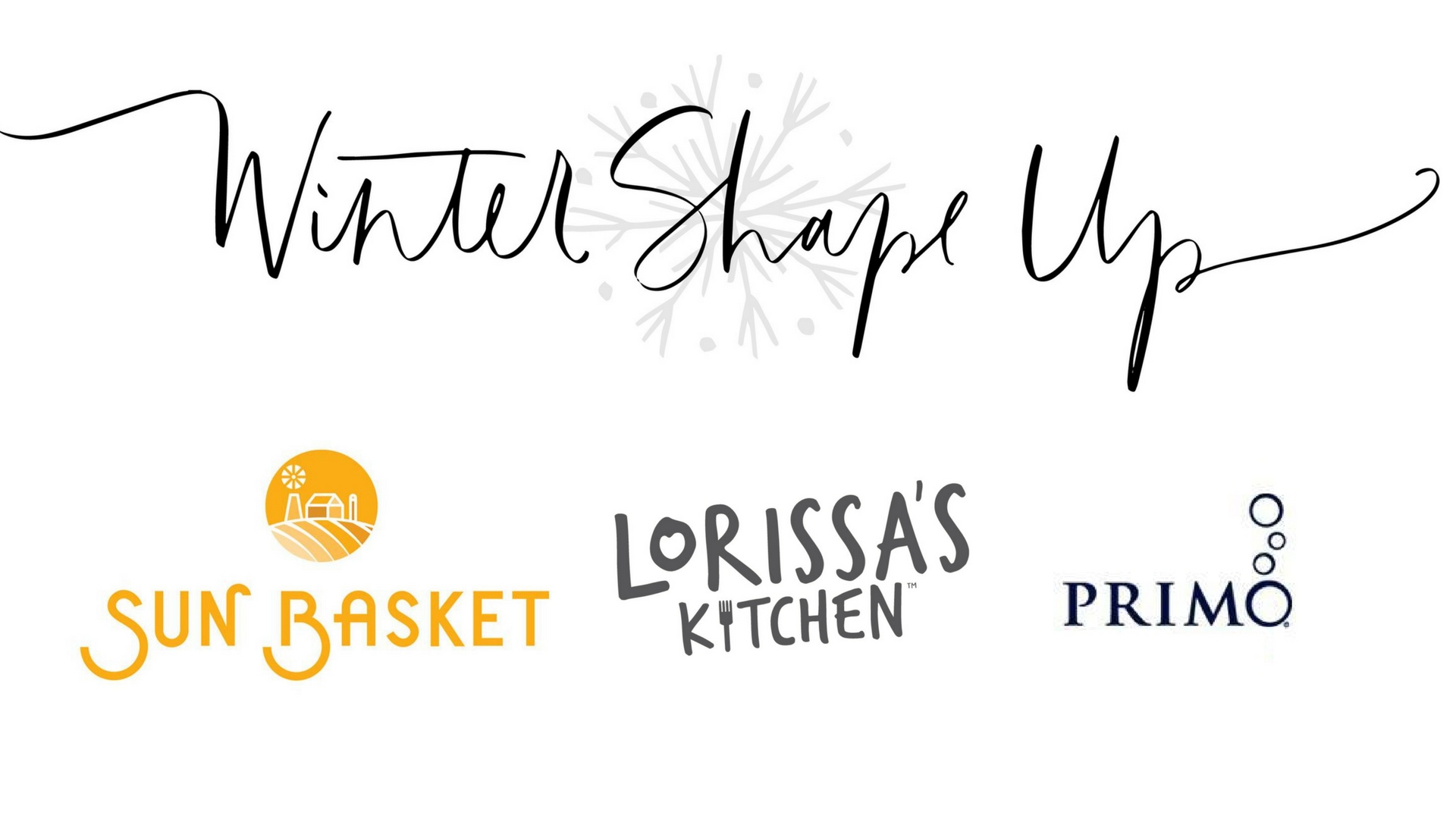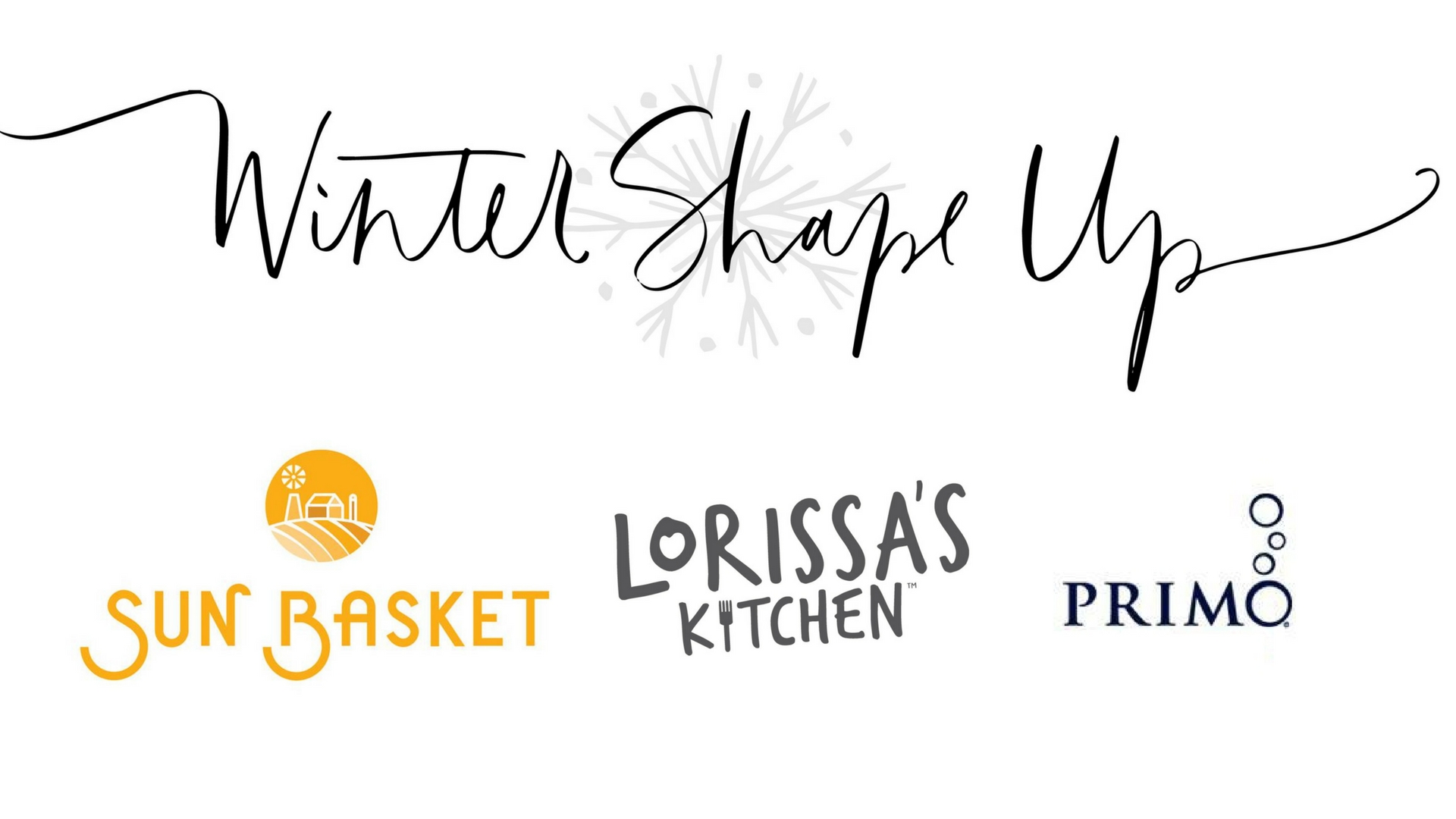 Sun Basket // Lorissa's Kitchen // Primo Water
This week's featured sponsor is Lorissa's Kitchen, one of my very favorite high-protein snacks.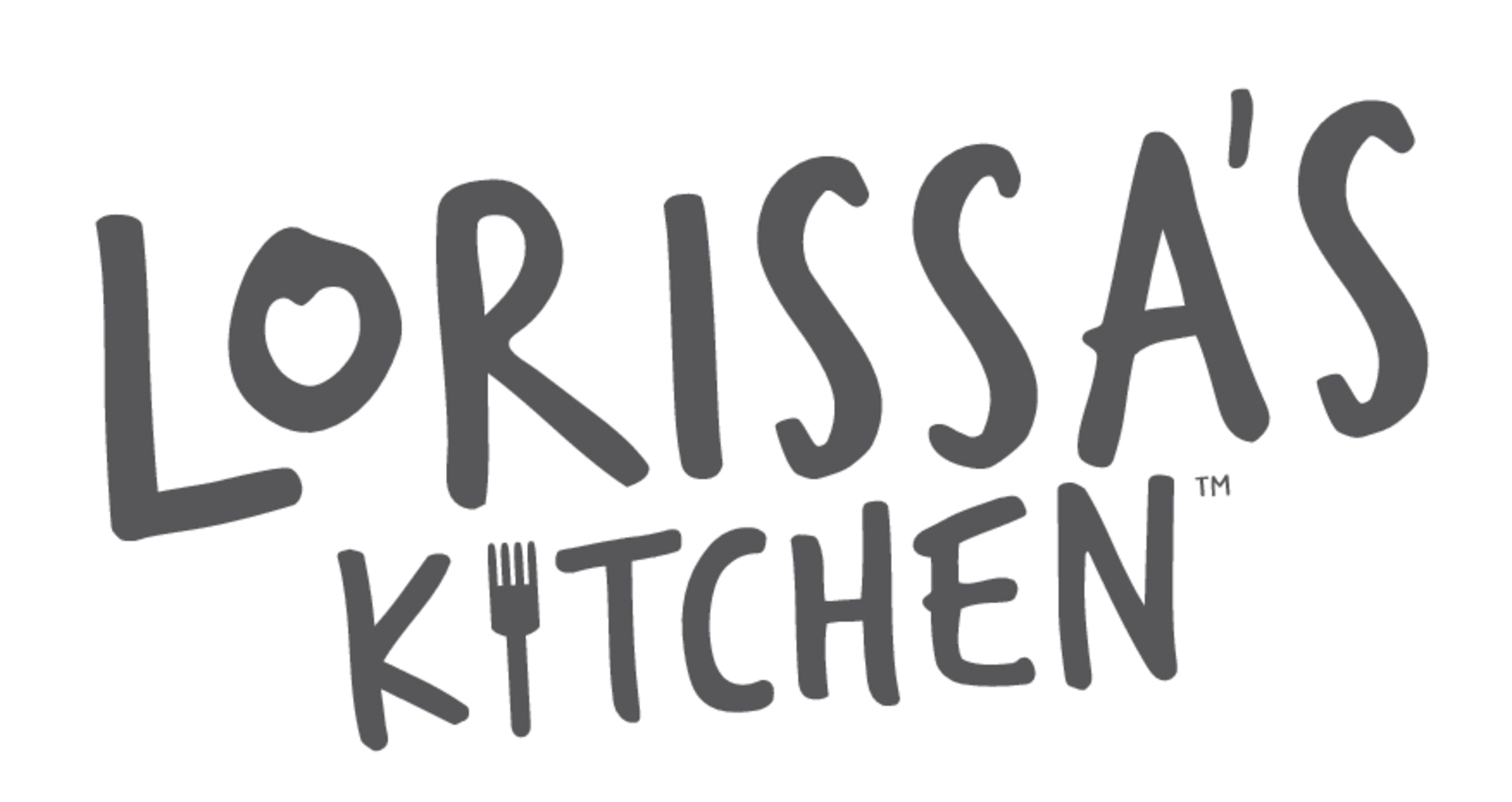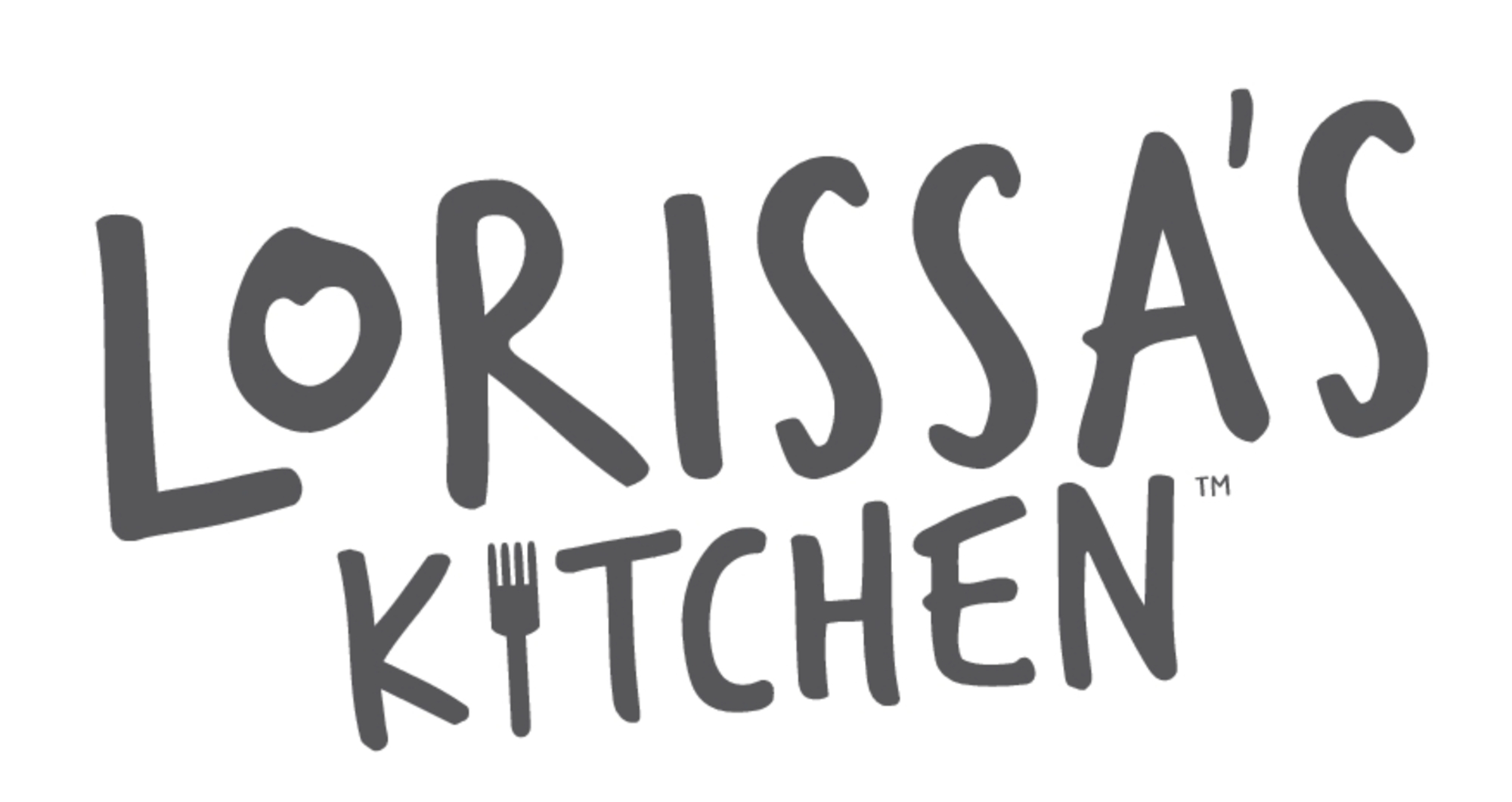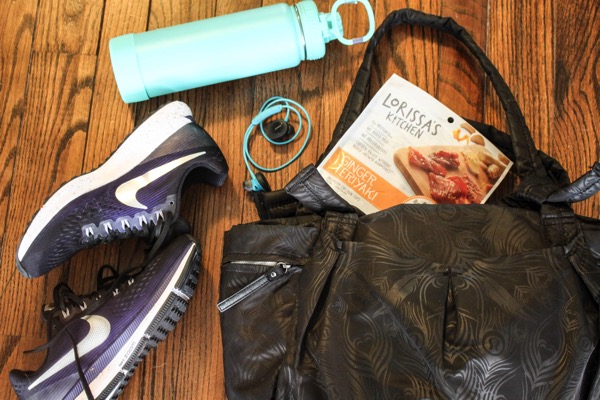 Here's a little bit about Lorissa's Kitchen:
-They're protein-rich and responsibly sourced meat snacks. The chicken cuts and steak strips are my favorite, and the Pilot loves the pork cuts. Something that sets Lorissa's Kitchen apart from similar products is the texture! It has a higher moisture content, which gets them a soft bite. This is something that I love because similar options are often too dry and chewy for my preference. They also tend to be overly salty. Lorissa's Kitchen meat snacks are perfectly-spiced and have a pleasing soft texture. (Still chewy, but not going to break your jaw haha.)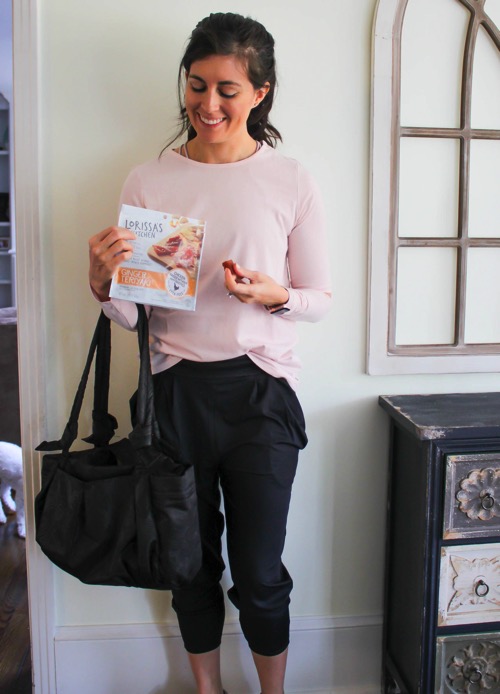 They have so many awesome flavors: Korean Barbecue Steak Strips, Sweet Chili Pork Cuts and Szechuan Peppercorn Beef Steak Strips. My favorite flavor is the Ginger Chicken Teriyaki Cuts.
Why I LOVE their snacks:
–Lorissa created these snacks because she wanted something healthy and portable to feed herself and her family, without sacrificing the quality ingredients that are important to her. This is something I relate to SO MUCH, because it can be tricky to pack up healthy snacks to take with us that are high in nutrients. We do a lot of fresh fruit, bars, and yogurts, but for something high in protein that doesn't have to be refrigerated, these are perfect. I have a bag or Lorissa's Kitchen in my gym bag at all times, and love them for travel and road trip snacks. I had a pack in my backpack when we were at Disney, and could snack on some of these knowing that I'd get a protein boost and they'd help keep me satisfied until our next meal.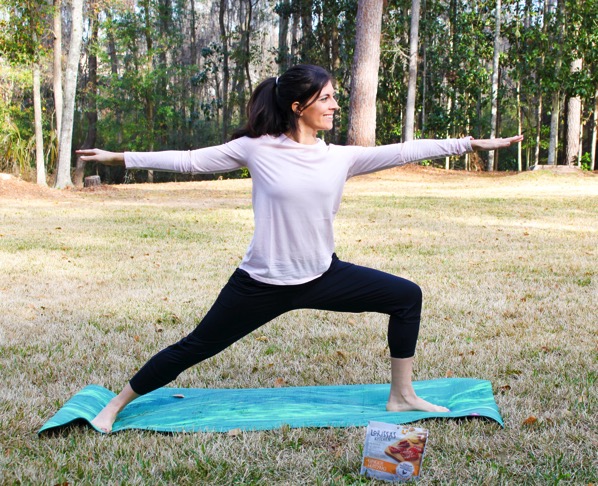 -They use great ingredients. The meat isn't treated with antibiotics, and you can pronounce everything on the package. They use 100% grassfed beef, and there are no freaky fillers, additives, MSG, gluten or added nitrites. Just sustainably-sourced meat + seasonings.
-They're easy to find! I've been able to find Lorissa's Kitchen at Target and Publix, and they also carry their products at Kroger, Walgreens and Amazon.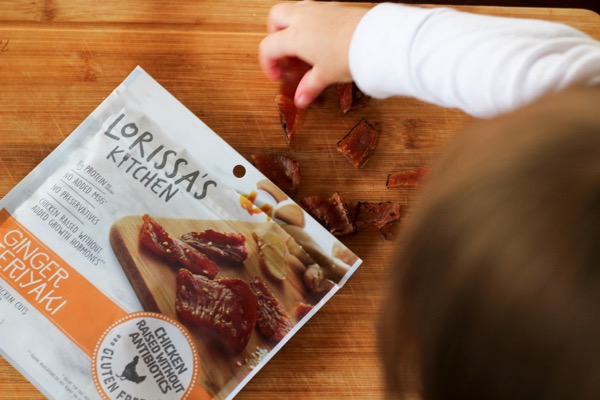 And now, it's giveaway time!
1 lucky winner will receive a mix of 15 packs of Lorissa's Kitchen products! Since I'm shipping it out, you know I'll throw in some extra goodies for the winner, too. 😉
Here's how to enter:
-Leave a comment below each time you complete a workout this week. It doesn't have to be a Winter Shape Up workout!
-Follow me on Instagram and leave an extra comment
-Follow Lorissa's Kitchen on Instagram and leave an extra comment
Ready, set, go!!
xo
Gina
*I'll be announcing the bonus giveaway and Sun Basket winners in tomorrow's blog post!